Mooney, Tuesday June 17th 2014
On Mooney today, with Shay Byrne...
We hear what it's like to live and work in Qatar, the controversial host of the World Cup in eight years time, we chat to Mr. Ireland, aka Karl Bowe, and Brenda heads off to the beach to find out who has taken time off work to enjoy the sunshine!
Qatari Controversy
In December 2010 came the surprise announcement that Qatar would host the world's most prestigious international sporting event. It was a controversial decision at the time, not least because the 50c temperatures would make it very difficult for the players - but also because the gulf state has no real tradition when it comes to "the beautiful game".
Doha, the capital of Qatar
The decision to reward the games to Qatar has been thrown into serious doubt in recent weeks with allegations of corruption in the bidding process.
Football's world governing body FIFA has appointed an investigator to look into those corruption claims. The Qataris are confident the World Cup will go ahead in the Middle East, for the first time ever, in 2022.
Richard Nunan is someone who has more than a passing interest in how this story unfolds. He spent four years in Qatar as part of the organising committee for the 2006 Asian Games, which took place in that country. He's now back working in Dublin, as Director of Operations with DNM, a global data company specialising in analytics, and he joins us an insight as to what it's like to live and work in Qatar...
Mr. Ireland, Karl Bowe
Over the weekend, the annual Mr World competition was held in Torquay in England. Our Mr Ireland representative there was a young, good looking 25-year-old from Crumlin called Karl Bowe, and we are delighted that Karl joins us in studio this afternoon to tell us how he got on!
Karl Bowe
Karl played the role of Christiano RonALDI in panto last Christmas in Jack & The Beanstalk at The Tivoli Theatre in Dublin. He actually met the man himself; he worked on security when Real Madrid played Shamrock Rovers in Tallaght in 2009: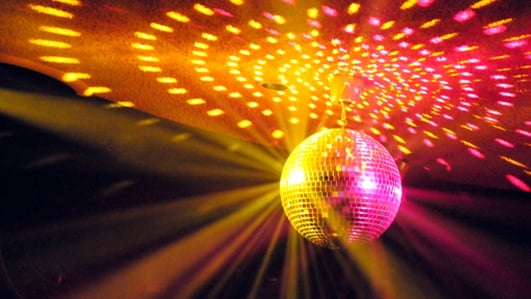 Singles Night Out!
We are organising a singles night out for our listeners who are over 35! The where and when is still being finalised, but if you are interested in joining in the fun, then send us an e-mail! Let us know your age, gender, and if you are single. You must be available to travel to the venue at your own expense. Please send your e-mail to mooney@rte.ie, with the subject line 'Singles Night Out'. And keep listening for further information!
Search For A Child Star Finalists
Earlier this year, we launched our competition to find Ireland's newest child star. The competition was open to boys and girls who were aged 10 years old or under. We asked you to record a piece that was no more than three minutes long, and e-mail it in to us.
The finalists, in no particular order, are:
- Hannah Kinsella (9 years old, from Lucan, Co. Dublin) with Pushover
- Nikki Brown (8 years old, from Saggart, Co. Dublin) with Colours Of The Wind
- Anna Lily Fox (6 years old, from Ballinalee, Co. Longford) with a Johnny Cash medley
- Laoise Farrell (9 years old, from Ogonnolloe. Co. Clare) with The Call
- Alannah Bermingham (10 years old, from Kilmacud, Dublin) with Colours Of The Wind
The date for the final will be announced shortly and the winner will perform at our Christmas Mooney Tunes concert.