Mooney, Monday June 16th 2014
This year's Dawn Chorus programme took place on Sunday, May 6th 2018, and was a roaring success! All India Radio producer Monika Gulati sent us a pic of herself sporting our Dawn Chorus beanie!!
May Events
Well whilst our Dawn Chorus programme may have finished for another year, throughout May, events are still taking place around the country to celebrate the beautiful birdsong that our feathered friends provide. For more information on these events, and on the annual Burren In Bloom festival that takes place from May 18th - 20th, visit our events listings page! And if you have an event you'd like to let our listeners know about, e-mail mooney@rte.ie.
Follow Us On Social Media:
Facebook: www.facebook.com/rtenature
E-mail Us: mooney@rte.ie
Caring For Wild Animals
Please note that many species of mammals, birds, invertebrates etc... are protected under law and that, even with the best of intentions, only someone holding a relevant licence from the National Parks & Wildlife Service should attempt the care of these animals. For full details, please click here to read the NPWS Checklist of protected & rare species in Ireland. If you are concerned about a wild animal, please contact your local wildlife ranger - click here for details.
On Mooney today, with Shay Byrne...
Cartoonist and caricaturist Niall O'Loughlin reveals some secrets of the sketcher, one Irish mega fan celebrates his odyssey following Bob Dylan around the world for the past 30 years, and we look at the challenges faced by wheelchair users when socialising in pubs, venues and nightclubs...
Jersey Boys, Double Seats & Father's Day
Shay chats to Brenda Donohue and caricaturist Niall O'Loughlin about the good weather and how we celebrate it, the forthcoming movie Jersey Boys, double-seats in cinemas, the movie Frozen and Father's Day!
Niall O'Loughlin
The last time caricaturist Niall O'Loughlin was on the programme he brought with him a picture of Derek. And none of Brenda! So he decided to make amends and he has brought one in with him today! Niall O'Loughlin joins Shay in studio for a chat about how to draw caricatures...
Niall's caricature of Brenda Donohue!
Whilst Neil Francis was on the show in February, we received an e-mail from listener Niall O'Loughlin, which read "I am a caricaturist, have a look at the attachment I've sent you". We opened it to reveal this fantastic sketch of Neil Francis in a tutu ...
For more information about Niall's work, visit www.caricatures.ie , on Twitter or on Facebook. More of his work can be seen below...
Shane McGowan
Luke Kelly
WB Yeats
Michael D. Higgins
Hank from 'Breaking Bad'
Actor Dean Norris receives a caricature of his 'Breaking Bad' character Hank from artist Niall O'Loughlin
And Niall's pièce de résistance: our very own Derek Mooney

Bob Dylan
Fans of Bob Dylan, troubadour extraordinaire, will know that the maestro is in Ireland this week playing Dublin's O2 and the Marquee in Cork. Dylan devotees will also know that it is an astonishing 52 years since he released his first album.
But what they may not know is that when RTÉ's own Brian Lally heads to Cork to attend Bob's concert tonight, it will be thirty years to the day since he went to his first Bob Dylan gig – which led him into a life as a die-hard "Bob-Cat", and he joins us in studio to chat about his admiration for Mr. Robert Zimmerman...
Wheelchair Access Legislation & Guidance
Our friend and producer Olan McGowan is a very sociable type! But recently, up in the office, he was chatting informally about a few things he was supposed to attend recently, but couldn't, due to lack of wheelchair access.
The rest of the team were a little taken aback. Like most people, we were under the impression that every venue, or restaurant, or pub, or nightclub had to provide wheelchair access in this day and age.
But not so, it seems! Far from it! So if you have a family member, or a friend, or colleague, who is a wheelchair user - or if you're a wheelchair user yourself - listen up. Because Olan has been digging into the legislation surrounding wheelchair access, and he joins Derek in studio today to tell us what he's uncovered...
Various stairclimbers as described by Olan McGowan on Mooney this afternoon
We also decided to talk to some wheelchair users to find out their experiences. So researcher Michele Browne went to Dun Laoghaire where she spoke to Colm Whooley and Joan Carty, who are respectively CEO and counsellor for Spinal Injuries Ireland. She then went to meet another wheelchair user, Graham Bolger.
Some useful websites:
Irish Wheelchair Association Information Office
http://www.iwa.ie/information 01 818-6488
Irish Wheelchair Association are preparing to launch their updated set of access guidelines, giving practical advice as to how to make your premises more accessible. You can download the guidelines here: http://www.iwa.ie/information/publications
Also available from the IWA information office is the Access Directory, a directory of companies providing equipment to make daily life easier for disabled people.
Assist Ireland
Assist Ireland is an arm of the Citizens Information Board, and they have an online resource providing information on daily living aids, mobility aids and assistive technology, along with a directory of products available in Ireland: http://www.assistireland.ie/eng/
The National Disability Authority
The National Disability Authority is the statutory body governing standards in this area. http://www.nda.ie/
The Equality Authority
For information about the Equal Status Act, the equality act and the employment equality act, you can contact the Equality Authority: http://www.equality.ie/en/
And we also received this e-mail into the office, from listener Dee:
My name is Dee Hoey and since 2005, following a brain tumor operation, I am a wheelchair user. I live in Bohernabreena, near Tallaght, Dublin 24. I like to go out and I have found, over the years, that it very difficult, when going out, to find an accessible venue.
I have started a blog, wheeloutandabout.wordpress.com of different restaurants, pubs, hotels etc. giving a brief review of what I have found. The blog has had well over 700 views and it is aimed at wheelchair users, but can be useful to people with buggies, walker users, people on crutches and if your generally less-able on your feet!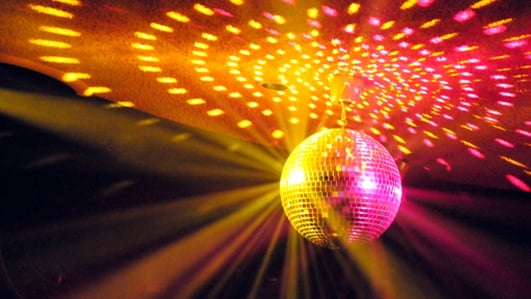 Singles Night Out!
We are organising a singles night out for our listeners who are over 35! The where and when is still being finalised, but if you are interested in joining in the fun, then send us an e-mail! Let us know your age, gender, and if you are single. You must be available to travel to the venue at your own expense. Please send your e-mail to mooney@rte.ie, with the subject line 'Singles Night Out'. And keep listening for further information!
Search For A Child Star Finalists
Earlier this year, we launched our competition to find Ireland's newest child star. The competition was open to boys and girls who were aged 10 years old or under. We asked you to record a piece that was no more than three minutes long, and e-mail it in to us.
The finalists, in no particular order, are:
- Hannah Kinsella (9 years old, from Lucan, Co. Dublin) with Pushover
- Nikki Brown (8 years old, from Saggart, Co. Dublin) with Colours Of The Wind
- Anna Lily Fox (6 years old, from Ballinalee, Co. Longford) with a Johnny Cash medley
- Laoise Farrell (9 years old, from Ogonnolloe. Co. Clare) with The Call
- Alannah Bermingham (10 years old, from Kilmacud, Dublin) with Colours Of The Wind
The date for the final will be announced shortly and the winner will perform at our Christmas Mooney Tunes concert.
Hedgerows: It is an offence to 'cut, grub, burn or otherwise destroy hedgerows on uncultivated land during the nesting season from 1 March to 31 August, subject to certain exceptions'. For more information, click here.
To contact your local wildlife ranger, click here for contact details. To read the Wildlife (Amendment) Act 2000, click here.
IMPORTANT NOTICE
Please DO NOT send any live, dead or skeletal remains of any creature whatsoever to Mooney Goes Wild.
If you find an injured animal or bird, please contact the National Parks & Wildlife Service on 1890 20 20 21, or BirdWatch Ireland, on 01 281-9878, or visit www.irishwildlifematters.ie
Big Girls Don't Cry
The Four Seasons
2:37