Mooney, Friday June 13th 2014
On Mooney Goes Wild today, with Shay Byrne...
We find out why the three-banded armadillo, the animal chosen to be the mascot for the World Cup, is in a desperate struggle for survival. We hear about a fox with a fetish for footwear, and we bring you all the latest news from our Herring Gulls nest!
Mooney Tunes 10
Mooney Tunes is back! Tickets for Mooney Tunes 10 went on sale recently, and just a limited number remain...
Can you believe it? It's time for Mooney Tunes again, and astonishingly, we are approaching our tenth concert! It all started in September 2009, at the National Concert Hall. The very first Mooney Tunes featured music such as Send In The Clowns, The Anvil Chorus and even the theme from Hawaii Five-O. Over the last nine concerts, there hasn't been any genre of music we haven't covered. We've done a lot of classical favourites, we've had arias and choruses from some of the greatest operas ever written.
Tickets to Mooney Tunes 10 range from €10 to €39.50, and can be booked in person at the Bord Gáis Energy Theatre in Dublin (no booking fee), or by calling Ticketmaster on 0818 719 377 (booking fee applies). For more information about Mooney Tunes 10, visit the Bord Gáis Energy Theatre website or the Ticketmaster website.
Mooney Tunes 10 will be a 'Best Of' the music and songs from previous Mooney Tunes concerts.
Foxy Foxes
We came across an interesting story during the week that we thought our expert panel of Dr. Richard Collins and Eanna ni Lamhna might have some strong views on!
It seems a fox in Leeds in the UK has been making a daily delivery of shoes to a family's garden.
Elaine and William Hewitt have been 'donated' dozens of items of footwear - including designer trainers, work boots and even smart leather shoes - left as gifts by the urban animal.
Elaine is on the line this afternoon from Horsforth in Leeds to tell us more about this generous fox!
NestWatch 2014: Herring Gulls
Last week, last Tuesday to be exact, our Herring Gull's nest on the roof of Stage 7 here in RTÉ, received the gift of life – two little chicks hatched out.
For the latest news, we are joined this afternoon by Niall Hatch, Development Officer with BirdWatch Ireland.
To watch the Herring Gulls, click here.
Protecting The Brazilian Armadillo
As if there hasn't been enough controversy in this World Cup, now conservationists in Brazil are challenging football's governing body FIFA to do more to protect the animal that inspired this summer's World Cup Mascot!
Fuleco the Armadillo is the yellow and blue-armoured character you can see on the merchandise and souvenirs.
It is based on the Brazilian three-banded armadillo which is listed as a vulnerable species and has suffered a 30% population decline in the past 10 years.
It is one of only two species of armadillo that can roll into a ball.
The name Fuelco is a combination of the words Futebol –football - and Ecologia – Ecology.
Scientists have called on FIFA and the Brazilian government to designate parts of the armadillo's dry forest habitat as protected areas.
Jim Loughry, Professor of Biology at the Valdosta State University, Georgia, USA and member of the Anteater, Sloth and Armadillo Specialist Group, joins us on the line from the US to explain more...
Swifts & NestWatch 2014: Herring Gulls
Niall Hatch from BirdWatch Ireland tells us about their Swift survey, and brings us all the latest news from our Herring Gull family...
Take A Selfie & Win Holiday To California!
We're giving you the opportunity to win a fabulous 'Selfie' prize. All you have to do is take a selfie like the one below, log on to www.sundayworld.com and send it in. It's as simple as that!
Sunway Holidays, Ireland's largest 100% Irish-owned tour operator with over 70 destinations worldwide, has teamed up with Sutter Home and the Sunday World to give away a holiday to the Westin Verasa Napa Valley, in California for five nights, for two people.
Our winners will embark on a wonderful journey through California's Central Coast. With over 300 miles of breathtakingly beautiful coastline and 14,333 square miles of spectacular California landscape, there is so much so see and do.
The Westin Napa Valley is located on the riverbank in the heart of downtown Napa and within walking distance to more than fifteen Napa wine tasting rooms, numerous restaurant and dining options, and surrounded by plenty of boutique and specialty shopping.
Replenish your spirit and sense of fun this season at The Westin Verasa Napa Hotel with Sunway, and experience all that downtown Napa has to offer. Experience the bloom of spring, the peak of summer, the autumn harvest or the cozy ambience of winter in luxury at this Napa Valley hotel.
Fly with Sunway Holidays, the USA specialists, and Aer Lingus to California. Aer Lingus fly five times a week direct from Dublin to San Francisco. For more information on fares and schedules visit aerlingus.com.
Prize also includes:
2 nights at Sutter Home winery
VIP wine tour and tasting
Dinner at the Sutter Home winery
Transfers to/from San Fran
6 bottles of Sutter Home White Zinfandel for the top 5 winners
Log on to www.sundayworld.com and send in your selfie for a chance to win this fabulous prize!
Entrants must be 18 or over.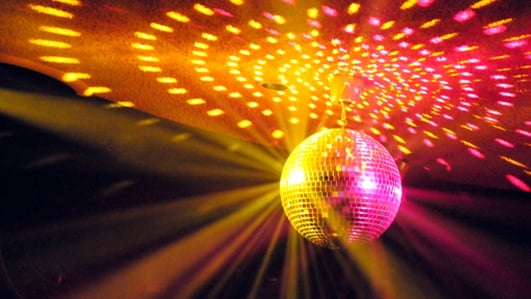 Singles Night Out!
We are organising a singles night out for our listeners who are over 35! The where and when is still being finalised, but if you are interested in joining in the fun, then send us an e-mail! Let us know your age, gender, and if you are single. You must be available to travel to the venue at your own expense. Please send your e-mail to mooney@rte.ie, with the subject line 'Singles Night Out'. And keep listening for further information!
Search For A Child Star Finalists
Earlier this year, we launched our competition to find Ireland's newest child star. The competition was open to boys and girls who were aged 10 years old or under. We asked you to record a piece that was no more than three minutes long, and e-mail it in to us.
The finalists, in no particular order, are:
- Hannah Kinsella (9 years old, from Lucan, Co. Dublin) with Pushover
- Nikki Brown (8 years old, from Saggart, Co. Dublin) with Colours Of The Wind
- Anna Lily Fox (6 years old, from Ballinalee, Co. Longford) with a Johnny Cash medley
- Laoise Farrell (9 years old, from Ogonnolloe. Co. Clare) with The Call
- Alannah Bermingham (10 years old, from Kilmacud, Dublin) with Colours Of The Wind
The date for the final will be announced shortly and the winner will perform at our Christmas Mooney Tunes concert.
Hedgerows
It is an offence to 'cut, grub, burn or otherwise destroy hedgerows on uncultivated land during the nesting season from 1 March to 31 August, subject to certain exceptions'. For more information, click here.
To contact your local wildlife ranger, click here for contact details. To read the Wildlife (Amendment) Act 2000, click here.
Caring For Wild Animals
Please note that many species of mammals, birds, invertebrates etc... are protected under law and that, even with the best of intentions, only someone holding a relevant licence from the National Parks & Wildlife Service should attempt the care of these animals. For full details, please click here to read the NPWS Checklist of protected & rare species in Ireland. If you are concerned about a wild animal, please contact your local wildlife ranger - click here for details.
IMPORTANT NOTICE
Please DO NOT send any live, dead or skeletal remains of any creature whatsoever to Mooney Goes Wild. If you find an injured animal or bird, please contact the National Parks & Wildlife Service on 1890 20 20 21, or BirdWatch Ireland, on 01 281-9878, or visit www.irishwildlifematters.ie The Fox
Harry Belafonte
2:49 We Are One Ole Ola)
Pitbull, Jennifer Lopez And Claudia Leitte
0:34