Mooney, Thursday June 12th 2014
On Mooney today, with Shay Byrne...
Brenda Donohue is in Galway exploring the fun and excitement of modern rail travel, and to launch the 2014 The Journey's On Us initiative with Irish Rail. We get a unique inside track on the controversy surrounding not this World Cup, but the upcoming tournament in Qatar in 2022. And to hear the extraordinary story of the singing nun in the TV show The Voice Of Italy...
Fixing Washing Machines
As Shay debates what to do about his broken washing machine, we chat to Joan Tarmey, Environment Awareness Officer for Clare County Council, about the importance of repairing rather than dumping household appliances...
The Journey's On Us 2014
For the past two years, Mooney have teamed up with Irish Rail for their "The Journey's On Us" giveaway. As part of this initiative, Iarnród Éireann will provide 100 groups with free return rail for up to 50 people per group.
It's a brilliant initiative and what we found over the last two years is it provides a fantastic day out for community, voluntary and charity groups.
And today, our reporter Brenda Donohue is in Céannt Railway Station in Galway for the launch of The Journey's On Us 2014!
PRESS RELEASE: THE JOURNEY'S ON US!
IARNRÓD ÉIREANN TO OFFER FREE TRIPS FOR COMMUNITY, VOLUNTARY & CHARITY GROUPS IN 2014
Iarnród Éireann Irish Rail has today launched the 2014 programme for The Journey's On Us, an initiative to support organisations and groups in the voluntary, community, sporting and charity sector.
"The Journey's On Us" will provide 100 groups with a free group travel return journey for up to 50 people per group during 2014, meaning 5,000 free journeys are on offer across the company's services. The travel facilities will be ideal in particular for organisations bringing a group to a special event, or as part of a specific support to the members of the group which requires travel.
Iarnród Éireann Chief Executive David Franks said "Voluntary organisations are the life blood of communities across the country. However, like everyone, their budgets have been cut. We know there are youth, sports, music, voluntary, charity and other groups in the community who would benefit greatly from being able to undertake initiatives which involve a travel cost, but have had to scale back. We in Iarnród Éireann, through The Journey's On Us, want to do what we can to help such groups achieve their goals, and say thank you to the organisations which play such a vital role in the daily lives of communities. The initiative is now in its third year with the interest and amount of groups applying has grown significantly each year, which we are absolutely delighted with."
The company has today invited all community, voluntary, sporting and charity groups to apply for the 100 group travel trips available. Entry forms are available at all Iarnród Éireann stations or online at www.irishrail.ie/journeys . Entry forms can be filled out online, emailed to journeys@irishrail.ie or by post to Corporate Communications, Iarnród Éireann, Connolly Station, Dublin 1. The closing date for receipt of entries is Monday July 14th, at 16.30hrs.
Last year, over 750 groups applied for the scheme, and organisations ranging from Men's Sheds to choirs, Special Olympics to Girl Guides, and groups representing youth and elderly, benefited from "The Journey's On Us". Last year Iarnród Éireann offered for the first time a special prize for the winning group that submitted the most interesting and inspirational account of their day travelling with them. The winner of the prize was Special Hands Activity Group from Kelly, Co. Meath.
The initiative is being supported nationally by RTÉ Radio 1's Mooney, and Brenda Donohue is joining customers and staff at Ceannt Railway Station, Galway today to launch "The Journey's On Us" 2014. They were joined by Galway Community Circus who were a winner of one of the trips last year. Mooney will also feature successful groups throughout the year.
All applications will be considered by an adjudicating panel and successful groups will be notified from July onwards. For further information and to see terms and conditions please log onto www.irishrail.ie/journeys.
Mooney's Wednesday Quiz Tie-Break
On yesterday's Mooney's Wednesday Quiz, producer and scrutineer revealed at the end of the show that two of our players, Ger Healion and Eamon McWilliams, had tied top score, and would face each other in a tie-break. Unfortunately we didn't have time to play that tie-break yesterday - so both players are back today to find out which lucky listener will win that weekend away to the Brehon Hotel in Killarney!
Sister Cristina Scuccia, The Voice Of Italy
A few months ago on Mooney, we began following the fantastic story of Sister Cristina Succia, the 25-year-old singing nun from the Ursuline order who appeared on The Voice Of Italy.
At that time, her blind audition had become an internet sensation, when all four of the judges turned their chairs with her rendition of the Alicia Keys song, No-One.
Well, Suor Cristina went on to have the time of her life on The Voice of Italy, with a bit of living on a prayer, and even some Flashdance!
Suor Cristina made it to the final last week, and to tell us how she got on, we are joined from the RAI studio in Perugia in Central Italy by Bray native Kerry Waldron...
Mooney's Wednesday Quiz Tie-Break
Yesterday, three listeners attempted to beat the clock, and each other, to win a weekend break to the Brehon Hotel in Killarney. Today, just two players, Ger and Eamon, remain. We find out how they got on...
Caring For Fledgling Birds
One of the e-mails that came into us this week was from the Dublin Society for the Prevention of Cruelty to Animals, and we were rather surprised to hear that, of all the animals that are brought into them, birds are the most common!
Not only that, but most of the birds that are brought into them, don't actually need to be brought in at all!
Mooney researcher Michele Browne went up to the grounds of the of the Dublin Society for the Prevention of Cruelty to Animals in the hills on Mount Venus Road in Rathfarnham, where she met Gillian Bird, Head of Education, Media & Public Relations, to find out more.
For more information on the DSPCA's advice regarding fledgling birds, visit www.dspca.ie.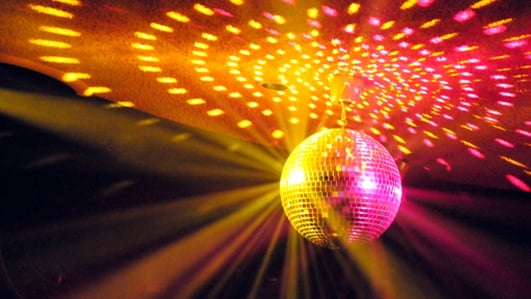 Singles Night Out!
We are organising a singles night out for our listeners who are over 35! The where and when is still being finalised, but if you are interested in joining in the fun, then send us an e-mail! Let us know your age, gender, and if you are single. You must be available to travel to the venue at your own expense. Please send your e-mail to mooney@rte.ie, with the subject line 'Singles Night Out'. And keep listening for further information!
Take A Selfie & Win Holiday To California!
We're giving you the opportunity to win a fabulous 'Selfie' prize. All you have to do is take a selfie like the one below, log on to www.sundayworld.com and send it in. It's as simple as that!
Sunway Holidays, Ireland's largest 100% Irish-owned tour operator with over 70 destinations worldwide, has teamed up with Sutter Home and the Sunday World to give away a holiday to the Westin Verasa Napa Valley, in California for five nights, for two people.
Our winners will embark on a wonderful journey through California's Central Coast. With over 300 miles of breathtakingly beautiful coastline and 14,333 square miles of spectacular California landscape, there is so much so see and do.
The Westin Napa Valley is located on the riverbank in the heart of downtown Napa and within walking distance to more than fifteen Napa wine tasting rooms, numerous restaurant and dining options, and surrounded by plenty of boutique and specialty shopping.
Replenish your spirit and sense of fun this season at The Westin Verasa Napa Hotel with Sunway, and experience all that downtown Napa has to offer. Experience the bloom of spring, the peak of summer, the autumn harvest or the cozy ambience of winter in luxury at this Napa Valley hotel.
Fly with Sunway Holidays, the USA specialists, and Aer Lingus to California. Aer Lingus fly five times a week direct from Dublin to San Francisco. For more information on fares and schedules visit aerlingus.com.
Prize also includes:
2 nights at Sutter Home winery
VIP wine tour and tasting
Dinner at the Sutter Home winery
Transfers to/from San Fran
6 bottles of Sutter Home White Zinfandel for the top 5 winners
Log on to www.sundayworld.com and send in your selfie for a chance to win this fabulous prize!
Entrants must be 18 or over.
Mooney Tunes 10
Mooney Tunes is back! Tickets for Mooney Tunes 10 went on sale recently, and just a limited number remain...
Can you believe it? It's time for Mooney Tunes again, and astonishingly, we are approaching our tenth concert! It all started in September 2009, at the National Concert Hall. The very first Mooney Tunes featured music such as Send In The Clowns, The Anvil Chorus and even the theme from Hawaii Five-O. Over the last nine concerts, there hasn't been any genre of music we haven't covered. We've done a lot of classical favourites, we've had arias and choruses from some of the greatest operas ever written.
Tickets to Mooney Tunes 10 range from €10 to €39.50, and can be booked in person at the Bord Gáis Energy Theatre in Dublin (no booking fee), or by calling Ticketmaster on 0818 719 377 (booking fee applies). For more information about Mooney Tunes 10, visit the Bord Gáis Energy Theatre website or the Ticketmaster website.
Mooney Tunes 10 will be a 'Best Of' the music and songs from previous Mooney Tunes concerts.
Search For A Child Star Finalists
Earlier this year, we launched our competition to find Ireland's newest child star. The competition was open to boys and girls who were aged 10 years old or under. We asked you to record a piece that was no more than three minutes long, and e-mail it in to us.
The finalists, in no particular order, are:
- Hannah Kinsella (9 years old, from Lucan, Co. Dublin) with Pushover
- Nikki Brown (8 years old, from Saggart, Co. Dublin) with Colours Of The Wind
- Anna Lily Fox (6 years old, from Ballinalee, Co. Longford) with a Johnny Cash medley
- Laoise Farrell (9 years old, from Ogonnolloe. Co. Clare) with The Call
- Alannah Bermingham (10 years old, from Kilmacud, Dublin) with Colours Of The Wind
The date for the final will be announced shortly and the winner will perform at our Christmas Mooney Tunes concert.
Hedgerows
It is an offence to 'cut, grub, burn or otherwise destroy hedgerows on uncultivated land during the nesting season from 1 March to 31 August, subject to certain exceptions'. For more information, click here.
To contact your local wildlife ranger, click here for contact details. To read the Wildlife (Amendment) Act 2000, click here.
Caring For Wild Animals
Please note that many species of mammals, birds, invertebrates etc... are protected under law and that, even with the best of intentions, only someone holding a relevant licence from the National Parks & Wildlife Service should attempt the care of these animals. For full details, please click here to read the NPWS Checklist of protected & rare species in Ireland. If you are concerned about a wild animal, please contact your local wildlife ranger - click here for details.
IMPORTANT NOTICE
Please DO NOT send any live, dead or skeletal remains of any creature whatsoever to Mooney Goes Wild. If you find an injured animal or bird, please contact the National Parks & Wildlife Service on 1890 20 20 21, or BirdWatch Ireland, on 01 281-9878, or visit www.irishwildlifematters.ie