Mooney, Wednesday June 11th 2014
This year's Dawn Chorus programme took place on Sunday, May 6th 2018, and was a roaring success! All India Radio producer Monika Gulati sent us a pic of herself sporting our Dawn Chorus beanie!!
May Events
Well whilst our Dawn Chorus programme may have finished for another year, throughout May, events are still taking place around the country to celebrate the beautiful birdsong that our feathered friends provide. For more information on these events, and on the annual Burren In Bloom festival that takes place from May 18th - 20th, visit our events listings page! And if you have an event you'd like to let our listeners know about, e-mail mooney@rte.ie.
Follow Us On Social Media:
Facebook: www.facebook.com/rtenature
E-mail Us: mooney@rte.ie
Caring For Wild Animals
Please note that many species of mammals, birds, invertebrates etc... are protected under law and that, even with the best of intentions, only someone holding a relevant licence from the National Parks & Wildlife Service should attempt the care of these animals. For full details, please click here to read the NPWS Checklist of protected & rare species in Ireland. If you are concerned about a wild animal, please contact your local wildlife ranger - click here for details.
On Mooney today, with Shay Byrne...
Brenda meets one of her childhood idols, heart-throb David Essex, three listeners play Mooney's Wednesday Quiz, and we've music from British jazz singer Clare Teal...
David Essex & Irish Traveller Awards
At the end of yesterday's programme, Brenda Donohue told us that today she would be broadcasting from the Traveller Pride Awards, and she would come face to face with her teenage crush – the one and only Mr David Essex!
David is over in Dublin as a guest of honour at the Traveller awards.
The Traveller Pride Awards celebrate the achievements and contributions that Travellers have made in their own community and to Irish society. Brenda has just finished at the awards, and joins us this afternoon with award-winners, and special guest David Essex!
Clare Teal
Ella Fitzgerald is many people's favourite jazz singer of all time, and if you play the video above, you'll be able to watch her singing the classic Manhattan, in 1965.
The middle of the last century gave us some extraordinary names in jazz singing. Names like Nancy Sinatra, Peggy Lee, Billie Holiday.
Being a jazz singer is one of the most difficult careers you could possibly choose. The standard is so high, most ordinary singers don't even pass the bottom rung!
But in recent years, one English woman has climbed the ladder to the top of the British jazz scene.
She is the former presenter of BBC Radio Two's Big Band Special, she is a favourite of her former BBC colleague, Michael Parkinson. And in recent years, she's been crowned British jazz vocalist of the year, and BBC jazz vocalist of the year!
Clare Teal joins us in studio today to chat about her life and music - and appearing at Mooney Tunes 10 on Friday!
To find out more about Clare Teal, visit her website: http://www.clareteal.co.uk/.
Powerscourt Third-Best Gardens In World!
We were very impressed when we heard Powerscourt Gardens in County Wicklow has recently been voted no. 3 in the World's Top Ten Gardens by the National Geographic.
In fact, seven of the gardens were in European countries. The Chateau de Versailles in France and the Royal Botanic Gardens at Kew, England came first and second on the list.
Other gardens included the Butchart Gardens on Vancouver Island in British Columbia and Villa d'Este in Tivoli, Italy.
The Japanese Gardens in Powerscourt
So if you have never been to Powerscourt, you might just be wondering what it is that makes it so special?
We decided to send out our gardening expert, Dermot O'Neill, to meet the head gardener there, Michael Byrne, and to see what all the fuss is about!
Upcoming events in Powerscourt Gardens include the Annual Rose festival and an outdoor performance of The Jungle Book. To learn more about the gardens and events at Powerscourt visit their website www.powerscourt.com.
Mooney's Wednesday Quiz
It's Mooney, it's Wednesday, so it must be time for Mooney's Wednesday Quiz! And we have a fabulous prize up for grabs this afternoon...
Our prize today is a two-night weekend break in the luxury 4-star Brehon Hotel in lovely Killarney, located on the doorstep of Killarney's National Park; the prize includes breakfast on both mornings, and dinner on an evening of our winner's choice in the hotel's award winning Danu Restaurant.
For more informaton on the Brehon Hotel visit www.thebrehon.com.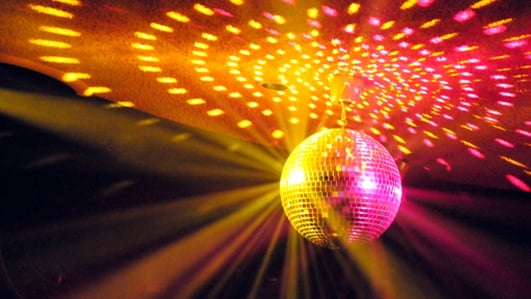 Singles Night Out!
We are organising a singles night out for our listeners who are over 35! The where and when is still being finalised, but if you are interested in joining in the fun, then send us an e-mail! Let us know your age, gender, and if you are single. You must be available to travel to the venue at your own expense. Please send your e-mail to mooney@rte.ie, with the subject line 'Singles Night Out'. And keep listening for further information!
Take A Selfie & Win Holiday To California!
We're giving you the opportunity to win a fabulous 'Selfie' prize. All you have to do is take a selfie like the one below, log on to www.sundayworld.com and send it in. It's as simple as that!
Sunway Holidays, Ireland's largest 100% Irish-owned tour operator with over 70 destinations worldwide, has teamed up with Sutter Home and the Sunday World to give away a holiday to the Westin Verasa Napa Valley, in California for five nights, for two people.
Our winners will embark on a wonderful journey through California's Central Coast. With over 300 miles of breathtakingly beautiful coastline and 14,333 square miles of spectacular California landscape, there is so much so see and do.
The Westin Napa Valley is located on the riverbank in the heart of downtown Napa and within walking distance to more than fifteen Napa wine tasting rooms, numerous restaurant and dining options, and surrounded by plenty of boutique and specialty shopping.
Replenish your spirit and sense of fun this season at The Westin Verasa Napa Hotel with Sunway, and experience all that downtown Napa has to offer. Experience the bloom of spring, the peak of summer, the autumn harvest or the cozy ambience of winter in luxury at this Napa Valley hotel.
Fly with Sunway Holidays, the USA specialists, and Aer Lingus to California. Aer Lingus fly five times a week direct from Dublin to San Francisco. For more information on fares and schedules visit aerlingus.com.
Prize also includes:
2 nights at Sutter Home winery
VIP wine tour and tasting
Dinner at the Sutter Home winery
Transfers to/from San Fran
6 bottles of Sutter Home White Zinfandel for the top 5 winners
Log on to www.sundayworld.com and send in your selfie for a chance to win this fabulous prize!
Entrants must be 18 or over.
Mooney Tunes 10
Mooney Tunes is back! Tickets for Mooney Tunes 10 went on sale recently, and just a limited number remain...
Can you believe it? It's time for Mooney Tunes again, and astonishingly, we are approaching our tenth concert! It all started in September 2009, at the National Concert Hall. The very first Mooney Tunes featured music such as Send In The Clowns, The Anvil Chorus and even the theme from Hawaii Five-O. Over the last nine concerts, there hasn't been any genre of music we haven't covered. We've done a lot of classical favourites, we've had arias and choruses from some of the greatest operas ever written.
Tickets to Mooney Tunes 10 range from €10 to €39.50, and can be booked in person at the Bord Gáis Energy Theatre in Dublin (no booking fee), or by calling Ticketmaster on 0818 719 377 (booking fee applies). For more information about Mooney Tunes 10, visit the Bord Gáis Energy Theatre website or the Ticketmaster website.
Mooney Tunes 10 will be a 'Best Of' the music and songs from previous Mooney Tunes concerts.
Search For A Child Star Finalists
Earlier this year, we launched our competition to find Ireland's newest child star. The competition was open to boys and girls who were aged 10 years old or under. We asked you to record a piece that was no more than three minutes long, and e-mail it in to us.
The finalists, in no particular order, are:
- Hannah Kinsella (9 years old, from Lucan, Co. Dublin) with Pushover
- Nikki Brown (8 years old, from Saggart, Co. Dublin) with Colours Of The Wind
- Anna Lily Fox (6 years old, from Ballinalee, Co. Longford) with a Johnny Cash medley
- Laoise Farrell (9 years old, from Ogonnolloe. Co. Clare) with The Call
- Alannah Bermingham (10 years old, from Kilmacud, Dublin) with Colours Of The Wind
The date for the final will be announced shortly and the winner will perform at our Christmas Mooney Tunes concert.
Hedgerows: It is an offence to 'cut, grub, burn or otherwise destroy hedgerows on uncultivated land during the nesting season from 1 March to 31 August, subject to certain exceptions'. For more information, click here.
To contact your local wildlife ranger, click here for contact details. To read the Wildlife (Amendment) Act 2000, click here.
IMPORTANT NOTICE
Please DO NOT send any live, dead or skeletal remains of any creature whatsoever to Mooney Goes Wild.
If you find an injured animal or bird, please contact the National Parks & Wildlife Service on 1890 20 20 21, or BirdWatch Ireland, on 01 281-9878, or visit www.irishwildlifematters.ie
Silver Dream Machine
David Essex
3:45