Mooney, Monday June 9th 2014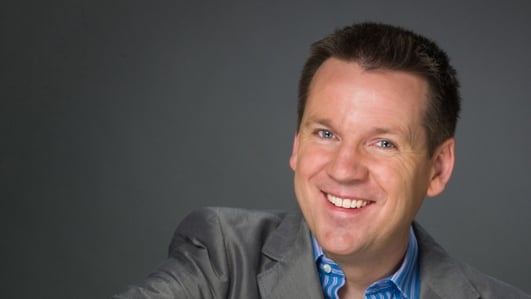 Mooney
Shay Byrne with his unique mix of conversation, information, advice and entertainment
On Mooney today, with Shay Byrne...
As Grace Of Monaco hits the cinemas, we recall Grace Kelly's visits to Ireland. We look at the aviation industry in Ireland 100 years on from the first commercial flight and as the World Cup approaches, we hear from the Brazilian community in Ireland...
Princess Grace Of Monaco
Grace Kelly was born into a life of privilege in Philadelphia after her bricklayer grandfather, originally from Co. Mayo, became a millionaire.
The Hollywood screen goddess who went on to become a real life princess - is the subject of a movie which has just gone on general release.
Princess Grace & Nicole Kidman
Grace Of Monaco is described not as a biopic, but as a "fiction based on real events" – and there were no shortage of those in Grace's relatively short life which ended when she was aged 52.
To take us through her tumultous life, and to give us his take on the movie, we're joined in studio by broadcaster and showbiz reporter Noel Cunningham.
Secrets Of The Irish Landscape Picks Up Canadian Award!
RTÉ's Secrets Of The Irish Landscape wins Banff WorldMedia Festival Rockie Award 2014
RTÉ's Secrets Of The Irish Landscape won a prestigious Rockie Award in the Best Science and Technology category at the Banff World Media Festival in Canada yesterday.
Following on from its Gold Medal award at the New York Film and Television Festival and the special Jury Prize at the Houston Film Festival, the three-part series Secrets of the Irish Landscape has added this latest accolade to the show's growing trophy cabinet.
This is the fourth major nomination the television series has received in the last few months and the book to accompany the series was a finalist in the Irish Book Awards. RTÉ Global represent the series internationally which has already been licensed to TVO Canada and The History Channel Australia.
The show was presented by RTÉ radio and television presenter Derek Mooney and was aired on RTÉ One last May. The series follows in the footsteps of Robert Lloyd Praeger, Ireland's greatest naturalist and author of the iconic book The Way That I Went, as Derek updates the history of how the Irish landscape came into being using the very latest science and research.
The series was produced by Head of RTÉ Cork, Colm Crowley, in association with the National Botanic Gardens and UCC, and was co-funded by the Broadcasting Authority of Ireland.
Derek Mooney said: "It's fantastic that a very Irish story, about how we got our landscape has had such universal appeal and connected with others around the world. It's great that we also got the chance to celebrate the work of one of Ireland's greatest scientists and put him on the world's stage."
Colm Crowley said: "This is very good news for the team in Cork who created this series and for RTÉ generally. Receiving this level of international recognition for an Irish television series proves that we can compete with the best funded broadcasters in the world at the highest levels. Thanks to Derek and his radio team who also contributed hugely to the making of this series. Also special thanks to the chief series consultant Matthew Jebb, Director of the National Botanic Gardens who was centrally involved in developing the series."
The series will be repeated from August 17th 2014.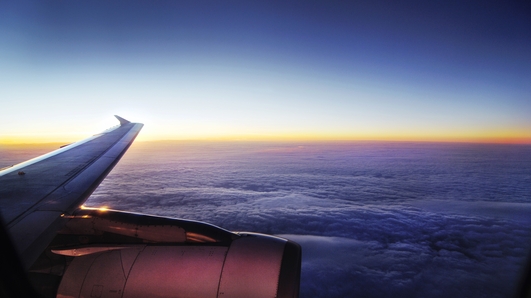 100 Years Since First Commercial Flight
They say it's the safest form of travel! It's estimated that at any one time there are half a million people in the skies! And a plane makes a landing somewhere in the world, approximately, every three seconds...
There's no doubt about it, travelling by plane has never been more popular - and it all started exactly 100 years ago.
Abram C. Pheil may well have the distinction of being the first paying passenger in the air, but he's also a member of a very small club. Only about 5% of the world's population has ever flown in an airplane. 5%! That seems a tiny percentage, doesn't it?
But what's all this got to do with Ireland? Well, Ireland plays a very important role in the world of aviation. All aircraft travelling from the US to Europe enter Irish airspace and so they incur fees – even if they don't land here. And approximately 50% of all the planes leased worldwide are leased by companies located here.
In fact the Irish Aviation Industry is worth about four billion euro annually to the economy. And, 26,000 people work in aviation in this country.
Mooney producer Fergus Sweeney takes a look at how air travel has changed through the years, and Shay is joined in studio by Peter Kearney, Director of Operations at the Irish Aviation Authority...
Brazil Day 2014
It's only a few days now to kick-off... World Cup 2014 is about to dominate our TV screens for the first half of the summer!
Fuleco, above, is the official mascot for the FIFA World Cup 2014
The competition is being held in Brazil, and for many people, Brazil are the favourites to lift the cup for the sixth time. You can expect massive carnivals on the streets around Ireland, if that happens. And no doubt the Brazilian community will be out in force over the coming weeks.
Well, they were certainly out in force yesterday, as the third annual Brazil Day Dublin celebration took place in Dtwo nightclub in Harcourt Street, in Dublin.
Mooney producer Olan McGowan went along to sample the atmosphere, and to meet members of the flavour of the Brazilian community in Ireland... He reports back today on who he met, their views on Ireland, the World Cup and the protests in Brazil - and we hear some of the fabulous music that could be heard at the event yesterday!
The next event being organised with the Brazilian community is, needless to say, the opening match of the World Cup on Thursday: Brazil v. Croatia. For more information, visit their Facebook page.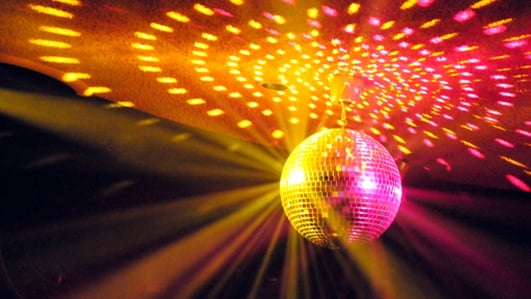 Singles Night Out!
We are organising a singles night out for our listeners who are over 35! The where and when is still being finalised, but if you are interested in joining in the fun, then send us an e-mail! Let us know your age, gender, and if you are single. You must be available to travel to the venue at your own expense. Please send your e-mail to mooney@rte.ie, with the subject line 'Singles Night Out'. And keep listening for further information!
Take A Selfie & Win Holiday To California!
We're giving you the opportunity to win a fabulous 'Selfie' prize. All you have to do is take a selfie like the one below, log on to www.sundayworld.com and send it in. It's as simple as that!
Sunway Holidays, Ireland's largest 100% Irish-owned tour operator with over 70 destinations worldwide, has teamed up with Sutter Home and the Sunday World to give away a holiday to the Westin Verasa Napa Valley, in California for five nights, for two people.
Our winners will embark on a wonderful journey through California's Central Coast. With over 300 miles of breathtakingly beautiful coastline and 14,333 square miles of spectacular California landscape, there is so much so see and do.
The Westin Napa Valley is located on the riverbank in the heart of downtown Napa and within walking distance to more than fifteen Napa wine tasting rooms, numerous restaurant and dining options, and surrounded by plenty of boutique and specialty shopping.
Replenish your spirit and sense of fun this season at The Westin Verasa Napa Hotel with Sunway, and experience all that downtown Napa has to offer. Experience the bloom of spring, the peak of summer, the autumn harvest or the cozy ambience of winter in luxury at this Napa Valley hotel.
Fly with Sunway Holidays, the USA specialists, and Aer Lingus to California. Aer Lingus fly five times a week direct from Dublin to San Francisco. For more information on fares and schedules visit aerlingus.com.
Prize also includes:
2 nights at Sutter Home winery
VIP wine tour and tasting
Dinner at the Sutter Home winery
Transfers to/from San Fran
6 bottles of Sutter Home White Zinfandel for the top 5 winners
Log on to www.sundayworld.com and send in your selfie for a chance to win this fabulous prize!
Entrants must be 18 or over.
Mooney Tunes 10
Mooney Tunes is back! Tickets for Mooney Tunes 10 went on sale recently, and just a limited number remain...
Can you believe it? It's time for Mooney Tunes again, and astonishingly, we are approaching our tenth concert! It all started in September 2009, at the National Concert Hall. The very first Mooney Tunes featured music such as Send In The Clowns, The Anvil Chorus and even the theme from Hawaii Five-O. Over the last nine concerts, there hasn't been any genre of music we haven't covered. We've done a lot of classical favourites, we've had arias and choruses from some of the greatest operas ever written.
Tickets to Mooney Tunes 10 range from €10 to €39.50, and can be booked in person at the Bord Gáis Energy Theatre in Dublin (no booking fee), or by calling Ticketmaster on 0818 719 377 (booking fee applies). For more information about Mooney Tunes 10, visit the Bord Gáis Energy Theatre website or the Ticketmaster website.
Mooney Tunes 10 will be a 'Best Of' the music and songs from previous Mooney Tunes concerts.
Search For A Child Star Finalists
Earlier this year, we launched our competition to find Ireland's newest child star. The competition was open to boys and girls who were aged 10 years old or under. We asked you to record a piece that was no more than three minutes long, and e-mail it in to us.
The finalists, in no particular order, are:
- Hannah Kinsella (9 years old, from Lucan, Co. Dublin) with Pushover
- Nikki Brown (8 years old, from Saggart, Co. Dublin) with Colours Of The Wind
- Anna Lily Fox (6 years old, from Ballinalee, Co. Longford) with a Johnny Cash medley
- Laoise Farrell (9 years old, from Ogonnolloe. Co. Clare) with The Call
- Alannah Bermingham (10 years old, from Kilmacud, Dublin) with Colours Of The Wind
The date for the final will be announced shortly and the winner will perform at our Christmas Mooney Tunes concert.
Hedgerows
It is an offence to 'cut, grub, burn or otherwise destroy hedgerows on uncultivated land during the nesting season from 1 March to 31 August, subject to certain exceptions'. For more information, click here.
To contact your local wildlife ranger, click here for contact details. To read the Wildlife (Amendment) Act 2000, click here.
Caring For Wild Animals
Please note that many species of mammals, birds, invertebrates etc... are protected under law and that, even with the best of intentions, only someone holding a relevant licence from the National Parks & Wildlife Service should attempt the care of these animals. For full details, please click here to read the NPWS Checklist of protected & rare species in Ireland. If you are concerned about a wild animal, please contact your local wildlife ranger - click here for details.
IMPORTANT NOTICE
Please DO NOT send any live, dead or skeletal remains of any creature whatsoever to Mooney Goes Wild. If you find an injured animal or bird, please contact the National Parks & Wildlife Service on 1890 20 20 21, or BirdWatch Ireland, on 01 281-9878, or visit www.irishwildlifematters.ie True Love
Bing Crosby/ Frank Sinatra/ Grace Kelly/ Louis Armstrong And His Band
3:03
Come Fly With Me
Frank Sinatra
3:24
Those Were The Days
Mary Hopkin (Vocal)
5:06 Feeling Good
Nina Simone
3:05
Mas Que Nada
Sergio Mendes
2:50