Mooney, Friday June 6th 2014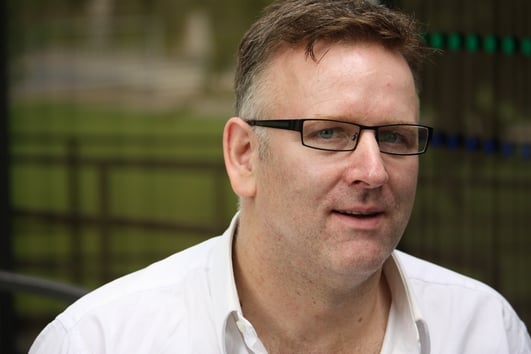 On Mooney Goes Wild today, with Olan McGowan
We meet Leona, the loggerhead turtle stranded on Quilty beach in County Clare, and now adopted by Galway Atlantaquaria. We find out more about what is happening in Ireland to celebrate World Oceans Day this Sunday, and Katriona McFadden visits those involved in GMIT's Swift Nestbox Project...
NestWatch 2014: Herring Gulls
Earlier this week, on Tuesday to be exact, our Herring Gull's nest on the roof of Stage 7 here in RTÉ, received the gift of life – two little chicks hatched out.
For the latest news, we are joined this afternoon by Niall Hatch, Development Officer with BirdWatch Ireland.
To watch the Herring Gulls, click here.
Discovering New Species
Right now, all over the world, in the most far-flung and remote places, there are teams of scientists trying to find new species. They want to catalogue and document them for future generations.
If you play the video above, you'll hear about team from the California Academy of Sciences talking about discovering 300 new species during a trip to the Philippines.
And imagine how exciting that must be, to be the first person to realise that an animal is brand-new to science?!
Dr Nicola Marples is Associate Professor and Head of Zoology in Trinity College Dublin, and she has just had her first 'new species find' – in Indonesia!! She joins us in studio today to tell us all about the Wakatobi Flowerpecker.
Wakatobi Flowerpecker
World Oceans Day
This Sunday is World Oceans Day and this year's theme is "Together we have the power to protect the ocean". Hundreds of events are being planned all around the country, all aimed at getting people involved in keeping our coast and beaches safe and well.
And at the Galway Atlantaquaria, there is going to be a very special guest of honour!
Leona the Loggerhead turtle will be making her first big public appearance since her rescue in November 2013. To tell us her story, we are joined from RTÉ Galway by Rita Gately, County Veterinary Officer with Galway County Council, and to tell us more about Loggerhead turtles, we are joined from the BBC Cambridge studios by Rowan Byrne, who is Senior Marine Environmental Scientist with Mott MacDonald.
Leona The Loggerhead Turtle
Leona The Loggerhead Turtle
Leona the Loggerhead Turtle in her tank in Galway
To see Leona, and for more information on events this Sunday, World Ocean Day, visit www.nationalaquarium.ie or to contact the aquarium e-mail info@nationalaquarium.ie or phone 091 585 100.
Ronan is just back from Egypt, where he was able to film a stunning video of him swimming with Green Sea Turtles:
It is an experience that he describes as incredible. Turtles are notorious for keeping their distances, but this turtle came right up and had a chat with him. The people he was with called him the Turtle Whisperer! Rowan was also able to film the Green Sea Turtle feeding on sea grass:
To learn more about Rowan Byrne, visit his website: www.marinecreatures.com.
And we are also joined in studio today by Dr. Pauhla McGrane, who is National Coordinator, Strategic Marine Alliance for Research and Training, Galway-Mayo Institute of Technology.
She talks to us about a unique opportunity for marine-related post graduates to research Cold Water Carbonate Ecosystems in Irish waters on the RV Celtic Explorer, called the Atlantic Summer School.
She also chats about 'the real map of Ireland' (above). The Real Map of Ireland A3 poster can be ordered from the Marine Institute by e-mailing: institute.mail@marine.ie. The Real Map of Ireland is also available to download from the Marine Institute website: www.marine.ie/home/community/.
The 2014 Atlantic Summer School is essentially a floating university. It will provide a chance for Marine related Postgraduates from across the island of Ireland, and Germany, to gain the skills and experience required to design, plan and carry out a multidisciplinary research survey at sea while acting as chief scientist.
It consists of five days onboard the RV Celtic Explorer, during which students will operate equipment and instrumentation, take samples, process the samples, and process the data to build up a picture of the geological, biological and environmental regime.
The deadline for the Atlantic Summer School is today at 5pm, but the organisers have decided to extend it to next Wednesday, June 11th, to give any eligible listeners a chance to apply.
For more information about the Atlantic Summer School, visit www.smartseaschool.com/atlanticsummerschool or e-mail smart@gmit.ie.
GMIT Swift Boxes Project & BirdWatch Ireland Swift Survey & Workshops
Swifts are welcome summer visitors to Ireland, they usually start arriving in May - but, sadly, swift numbers seem to be down in recent times.
But we have a good news story from County Mayo! The GMIT college in Castlebar installed swift boxes three years ago and each year they've seen swifts return to the same nests.
They've also decided to share the experience with the world so they installed cameras and are streaming the nest activity on their website.
Swiftboxes at GMIT
Swiftboxes at GMIT
Mooney reporter Katriona McFadden paid a visit to the campus this morning to see the swifts in action, and the first person she met was Lynda Huxley, Chair of the Green Campus Committee in GMIT Mayo...
To watch the Swift Live Streaming, visit www.gmit.ie/mayo-campus/swift-live-streaming, and to read the GMIT notes on setting up a swift nest box project, click here.
Swift Workshops:
BirdWatch Ireland is coordinating a National Swift Survey to locate and record swift nesting colonies in villages, towns and cities across Ireland (swifts always nest in urban areas). To find out more, click here. They are also looking for volunteers to help them carry out a systematic Swift survey in 1km squares across Dublin city. As part of this, they will be hosting a number of workshops around the country for anyone interested in taking part in the Swift surveys. These are free of charge and open to everyone, will be very informal and will provide a great opportunity to learn more about Swifts.
The dates are:
Wednesday 11th June at 6:30pm in GMIT, Castlebar, Co. Mayo (very appropriate, given the location of Katriona's report)
Thursday 19th June at 6:30pm in the Celbridge Manor Hotel, Celbridge, Co. Kildare
Thursday 19th June at 6:30pm in the Cork Cricket Club, Mardyke, Cork
To learn more about Swifts, click here to read the BirdWatch Ireland factsheet.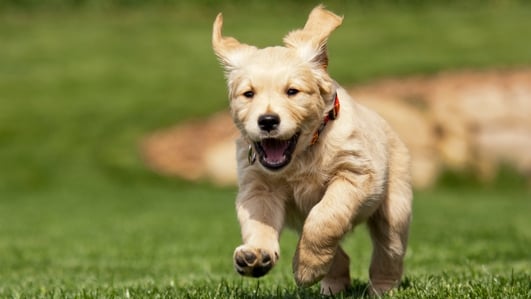 DSPCA Summer Petfest
Now there are *so* many pertinent events continually going on around the country that we don't normally give them shout-outs but this is a particularly interesting one.
The DSPCA's Summer Petfest takes place tomorrow from midday until 4pm at the DSCPA on Mount Venus Road in Rathfarnham in Dublin 16. Entrance will be FREE, and dog microchipping will also be FREE!
There'll be a dog training display, face painting, bouncy castles, food stalls, bric-a-brac and more. Entrance is free and car parking is €3.
For more information about DSPCA Summer Petfest, visit www.dspca.ie/Events.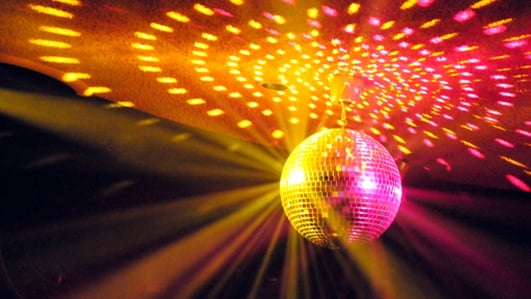 Singles Night Out!
We are organising a singles night out for our listeners who are over 35! The where and when is still being finalised, but if you are interested in joining in the fun, then send us an e-mail! Let us know your age, gender, and if you are single. You must be available to travel to the venue at your own expense. Please send your e-mail to mooney@rte.ie, with the subject line 'Singles Night Out'. And keep listening for further information!
Take A Selfie & Win Holiday To California!
We're giving you the opportunity to win a fabulous 'Selfie' prize. All you have to do is take a selfie like the one below, log on to www.sundayworld.com and send it in. It's as simple as that!
Sunway Holidays, Ireland's largest 100% Irish-owned tour operator with over 70 destinations worldwide, has teamed up with Sutter Home and the Sunday World to give away a holiday to the Westin Verasa Napa Valley, in California for five nights, for two people.
Our winners will embark on a wonderful journey through California's Central Coast. With over 300 miles of breathtakingly beautiful coastline and 14,333 square miles of spectacular California landscape, there is so much so see and do.
The Westin Napa Valley is located on the riverbank in the heart of downtown Napa and within walking distance to more than fifteen Napa wine tasting rooms, numerous restaurant and dining options, and surrounded by plenty of boutique and specialty shopping.
Replenish your spirit and sense of fun this season at The Westin Verasa Napa Hotel with Sunway, and experience all that downtown Napa has to offer. Experience the bloom of spring, the peak of summer, the autumn harvest or the cozy ambience of winter in luxury at this Napa Valley hotel.
Fly with Sunway Holidays, the USA specialists, and Aer Lingus to California. Aer Lingus fly five times a week direct from Dublin to San Francisco. For more information on fares and schedules visit aerlingus.com.
Prize also includes:
2 nights at Sutter Home winery
VIP wine tour and tasting
Dinner at the Sutter Home winery
Transfers to/from San Fran
6 bottles of Sutter Home White Zinfandel for the top 5 winners
Log on to www.sundayworld.com and send in your selfie for a chance to win this fabulous prize!
Entrants must be 18 or over.
Mooney Tunes 10
Mooney Tunes is back! Tickets for Mooney Tunes 10 went on sale recently, and just a limited number remain...
Can you believe it? It's time for Mooney Tunes again, and astonishingly, we are approaching our tenth concert! It all started in September 2009, at the National Concert Hall. The very first Mooney Tunes featured music such as Send In The Clowns, The Anvil Chorus and even the theme from Hawaii Five-O. Over the last nine concerts, there hasn't been any genre of music we haven't covered. We've done a lot of classical favourites, we've had arias and choruses from some of the greatest operas ever written.
Tickets to Mooney Tunes 10 range from €10 to €39.50, and can be booked in person at the Bord Gáis Energy Theatre in Dublin (no booking fee), or by calling Ticketmaster on 0818 719 377 (booking fee applies). For more information about Mooney Tunes 10, visit the Bord Gáis Energy Theatre website or the Ticketmaster website.
Mooney Tunes 10 will be a 'Best Of' the music and songs from previous Mooney Tunes concerts.
Search For A Child Star Finalists
Earlier this year, we launched our competition to find Ireland's newest child star. The competition was open to boys and girls who were aged 10 years old or under. We asked you to record a piece that was no more than three minutes long, and e-mail it in to us.
The finalists, in no particular order, are:
- Hannah Kinsella (9 years old, from Lucan, Co. Dublin) with Pushover
- Nikki Brown (8 years old, from Saggart, Co. Dublin) with Colours Of The Wind
- Anna Lily Fox (6 years old, from Ballinalee, Co. Longford) with a Johnny Cash medley
- Laoise Farrell (9 years old, from Ogonnolloe. Co. Clare) with The Call
- Alannah Bermingham (10 years old, from Kilmacud, Dublin) with Colours Of The Wind
The date for the final will be announced shortly and the winner will perform at our Christmas Mooney Tunes concert.
Hedgerows
It is an offence to 'cut, grub, burn or otherwise destroy hedgerows on uncultivated land during the nesting season from 1 March to 31 August, subject to certain exceptions'. For more information, click here.
To contact your local wildlife ranger, click here for contact details. To read the Wildlife (Amendment) Act 2000, click here.
Caring For Wild Animals
Please note that many species of mammals, birds, invertebrates etc... are protected under law and that, even with the best of intentions, only someone holding a relevant licence from the National Parks & Wildlife Service should attempt the care of these animals. For full details, please click here to read the NPWS Checklist of protected & rare species in Ireland. If you are concerned about a wild animal, please contact your local wildlife ranger - click here for details.
IMPORTANT NOTICE
Please DO NOT send any live, dead or skeletal remains of any creature whatsoever to Mooney Goes Wild. If you find an injured animal or bird, please contact the National Parks & Wildlife Service on 1890 20 20 21, or BirdWatch Ireland, on 01 281-9878, or visit www.irishwildlifematters.ie