Mooney, Tuesday June 3rd 2014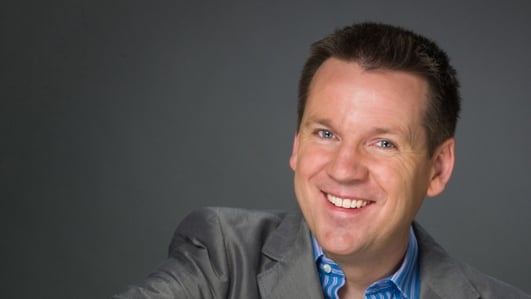 On Mooney today...
We discover the extraordinary story of the twins who survived Auschwitz and Nazi "Angel of Death" Josef Mengele, Brenda Donohue visits one man who still has his Christmas decorations up, and we're looking for contestants for our weekly quiz...
The Voice Of The Luas
Derek chats to Brenda about meeting Doireann Ní Bhriain, the voice of the Luas, on a LUAS train this morning, about Don't Tell The Bride - and why we should have a Bingo night for listeners!
NestWatch 2014 - Herring Gull Eggs Hatch
On Friday, May 23rd, we put a camera on the roof of Stage Seven in RTÉ, where a pair of gulls had built a nest and laid three eggs. This morning, two of those eggs hatched, and for the latest news, we are joined this afternoon by Niall Hatch, Development Officer with BirdWatch Ireland.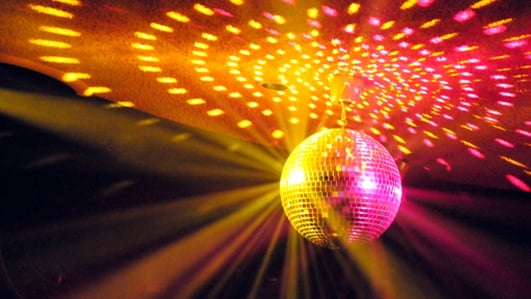 Singles Night Out!
We are organising a singles night out for our listeners who are over 35! The where and when is still being finalised, but if you are interested in joining in the fun, then send us an e-mail! Let us know your age, gender, and if you are single. You must be available to travel to the venue at your own expense. Please send your e-mail to mooney@rte.ie, with the subject line 'Singles Night Out'. And keep listening for further information!
Fireman Runs Cork Marathon
On yesterday's show, you may remember Brenda spoke to some of the women – and a few of the gentlemen too – who were taking part in the annual Dublin Flora Women's Mini Marathon.
This of course wasn't the only marathon taking place here in Ireland yesterday and at one of them a very unusual new world record was set.
We are joined this afternoon from Cork by new world record holder fireman Alex O'Shea, who ran to raise funds for the Irish Guide Dogs For The Blind, and for his local playground...
Donations can be made at
1. Greatfirerun.com via PayPal
2. Super Valu in Clonakilty
3. Centra in Ballineen, Enniskeane, in West Cork
4. Mahers Sports, on Oliver Plunkett St in Cork City
A lot of info available on Facebook page: greatfirerun.
Take A Selfie & Win Holiday To California!
We're giving you the opportunity to win a fabulous 'Selfie' prize. All you have to do is take a selfie like the one below, log on to www.sundayworld.com and send it in. It's as simple as that!
Sunway Holidays, Ireland's largest 100% Irish-owned tour operator with over 70 destinations worldwide, has teamed up with Sutter Home and the Sunday World to give away a holiday to the Westin Verasa Napa Valley, in California for five nights, for two people.
Our winners will embark on a wonderful journey through California's Central Coast. With over 300 miles of breathtakingly beautiful coastline and 14,333 square miles of spectacular California landscape, there is so much so see and do.
The Westin Napa Valley is located on the riverbank in the heart of downtown Napa and within walking distance to more than fifteen Napa wine tasting rooms, numerous restaurant and dining options, and surrounded by plenty of boutique and specialty shopping.
Replenish your spirit and sense of fun this season at The Westin Verasa Napa Hotel with Sunway, and experience all that downtown Napa has to offer. Experience the bloom of spring, the peak of summer, the autumn harvest or the cozy ambience of winter in luxury at this Napa Valley hotel.
Fly with Sunway Holidays, the USA specialists, and Aer Lingus to California. Aer Lingus fly five times a week direct from Dublin to San Francisco. For more information on fares and schedules visit aerlingus.com.
Prize also includes:
2 nights at Sutter Home winery
VIP wine tour and tasting
Dinner at the Sutter Home winery
Transfers to/from San Fran
6 bottles of Sutter Home White Zinfandel for the top 5 winners
Log on to www.sundayworld.com and send in your selfie for a chance to win this fabulous prize!
Entrants must be 18 or over.
Crimean Bob, The Irish War Horse
The musical War Horse recently enjoyed a sold out run in the Bord Gáis Energy Theatre, and the movie War Horse was hugely popular with audiences and critics (it was nominated for six Oscars). It awakened our interest in the horses that served in cavalry regiments, which served in many wars over the centuries. So when Joe Walsh from Cahir, Co. Tipperary, e-mailed the programme with a picture of a plaque in the town square commemorating a horse called Crimean Bob, we were of course fascinated! Brenda Donohue travelled to Cahir recently to find out more...
Brenda with Joe Walsh at the plaque to Crimean Bob
The plaque honouring Crimean Bob
Crimean Bob
Crimean Bob
Hanging On To The Christmas Decorations
For the vast majority of people, this is not 'the season to be jolly'. It's about the summertime and hoping for some nice seasonal sunshine. So it came as a surprise when a listener who wishes to remain anonymous informed Brenda of a garage in Dublin that still has some Christmas decorations up!
Brenda put on her Santa hat and went along to find out more...
Mooney's Tuesday Quiz
It's Mooney, it's Tuesday - so it must be time for Mooney's Tuesday Quiz! And we have a FANTASTIC prize up for grabs today...
Cork's 'Experience Fest' have given us a two-night weekend stay in the River Lee Hotel & Urban Escape Day Spa in Cork City on the weekend of June 13th and 14th. So you must be free to travel then.
It's based on two people sharing one room and includes breakfast on both mornings and dinner on an evening of your choice.
They've also thrown in two passes to Cork's 'Experience Fest', which is three festivals in one! It combines the Cork Summer Show, Cork Food Fest and Cork Music Fest, featuring Jack L, Frances Black and Mary Coughlan!
For more information about the River Court Hotel, click here.
Mooney Tunes 10
Mooney Tunes is back! Tickets for Mooney Tunes 10 went on sale recently, and just a limited number remain...
Can you believe it? It's time for Mooney Tunes again, and astonishingly, we are approaching our tenth concert! It all started in September 2009, at the National Concert Hall. The very first Mooney Tunes featured music such as Send In The Clowns, The Anvil Chorus and even the theme from Hawaii Five-O. Over the last nine concerts, there hasn't been any genre of music we haven't covered. We've done a lot of classical favourites, we've had arias and choruses from some of the greatest operas ever written.
Tickets to Mooney Tunes 10 range from €10 to €39.50, and can be booked in person at the Bord Gáis Energy Theatre in Dublin (no booking fee), or by calling Ticketmaster on 0818 719 377 (booking fee applies). For more information about Mooney Tunes 10, visit the Bord Gáis Energy Theatre website or the Ticketmaster website.
Mooney Tunes 10 will be a 'Best Of' the music and songs from previous Mooney Tunes concerts.
Hedgerows
It is an offence to 'cut, grub, burn or otherwise destroy hedgerows on uncultivated land during the nesting season from 1 March to 31 August, subject to certain exceptions'. For more information, click here.
To contact your local wildlife ranger, click here for contact details. To read the Wildlife (Amendment) Act 2000, click here.
Caring For Wild Animals
Please note that many species of mammals, birds, invertebrates etc... are protected under law and that, even with the best of intentions, only someone holding a relevant licence from the National Parks & Wildlife Service should attempt the care of these animals. For full details, please click here to read the NPWS Checklist of protected & rare species in Ireland. If you are concerned about a wild animal, please contact your local wildlife ranger - click here for details.
IMPORTANT NOTICE
Please DO NOT send any live, dead or skeletal remains of any creature whatsoever to Mooney Goes Wild. If you find an injured animal or bird, please contact the National Parks & Wildlife Service on 1890 20 20 21, or BirdWatch Ireland, on 01 281-9878, or visit www.irishwildlifematters.ie Better
The Celtic Tenors
3:59
The Last Great Love Song
Finbar Furey
3:25 Brindisi
Claudia Boyle, Laurence Thackerey Rté Concert Orchestra
0:07 Jingle Bells -- Jingle Bells
Frank Sinatra (Vocal)
2:16 Deck The Halls
Nat "King" Cole
1:19 Summer Nights
John Travolta / Olivia Newton John
3:33
Da Ya Think I'M Sexy
Rod Stewart
4:15
In The Summertime
Mungo Jerry
3:41
The First Cut Is The Deepest
Rod Stewart
4:40
Summer In Dublin
Bagatelle
5:06
You Wear It Well
Rod Stewart
4:30