Mooney Friday 30 May 2014
This year's Dawn Chorus programme took place on Sunday, May 6th 2018, and was a roaring success! All India Radio producer Monika Gulati sent us a pic of herself sporting our Dawn Chorus beanie!!
May Events
Well whilst our Dawn Chorus programme may have finished for another year, throughout May, events are still taking place around the country to celebrate the beautiful birdsong that our feathered friends provide. For more information on these events, and on the annual Burren In Bloom festival that takes place from May 18th - 20th, visit our events listings page! And if you have an event you'd like to let our listeners know about, e-mail mooney@rte.ie.
Follow Us On Social Media:
Facebook: www.facebook.com/rtenature
E-mail Us: mooney@rte.ie
Caring For Wild Animals
Please note that many species of mammals, birds, invertebrates etc... are protected under law and that, even with the best of intentions, only someone holding a relevant licence from the National Parks & Wildlife Service should attempt the care of these animals. For full details, please click here to read the NPWS Checklist of protected & rare species in Ireland. If you are concerned about a wild animal, please contact your local wildlife ranger - click here for details.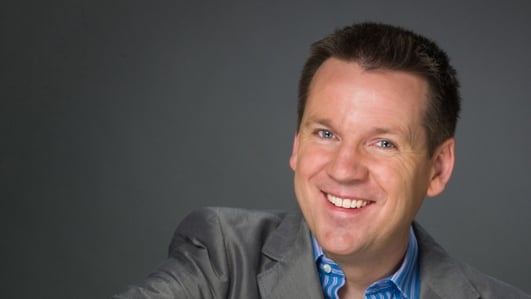 Mooney
Derek Mooney with his unique mix of conversation, information, advice and entertainment
On Mooney today...
Philip McCabe on what to do if 30,000 bees land in your back garden, Why are birds' nests causing cars to go on fire in the Orkney islands? and, we visit Birr, in County Offaly where nature-friendly residents are building safe corridors for hedgehogs to travel between gardens.
Sark Sky Status
RTÉ Radio 1 producer Aonghus McAnally was recently in Sark, a small island in the Channel Islands in the southwestern English Channel off the coast of Normandy, France.
RTÉ Radio 1 Aonghus McAnally pictured above in Sark.
Sue Daly captured this amazing picture of a night sky in Sark.
If you have time, check out Sue Daly's video of a spectacular night sky.
Blue Wasps Nest
One of our listeners, Jess Curran emailed us in this week about a small wasps nest that she found in her garden shed. It is about the size of a plum or a golf ball, the interesting part of is that the nest is blue in colour.
So we sent our own bee expert Philip Mc Cabe out to investigate for The Mooney Show.
Herringull's Nesting in Howth
Karen Kaveh in Howth emailed us, she spotted this boat in Howth harbour. This gull has made her nest on the deck on top of the anti seagull netting ! She has laid 5 eggs.
Large Egg Buried In A Garden
Pat Duggan emailed us in with this picture of a large egg which he found this morning, Pat is totally perplexed as to what bird it came from or how it got there.
It was under about 40mm of soil close to roots of the flowers we were digging out with the inner membrane still intact. The biggest bird we have seen around here are Pheasants, Sparrow Hawks or an Owl, but the egg is bigger than any eggs these birds lay.
It measures 90mm long and 60mm wide.
Hedgerows: It is an offence to 'cut, grub, burn or otherwise destroy hedgerows on uncultivated land during the nesting season from 1 March to 31 August, subject to certain exceptions'. For more information, click here.
To contact your local wildlife ranger, click here for contact details. To read the Wildlife (Amendment) Act 2000, click here.
IMPORTANT NOTICE
Please DO NOT send any live, dead or skeletal remains of any creature whatsoever to Mooney Goes Wild.
If you find an injured animal or bird, please contact the National Parks & Wildlife Service on 1890 20 20 21, or BirdWatch Ireland, on 01 281-9878, or visit www.irishwildlifematters.ie