Mooney, Friday May 23rd 2014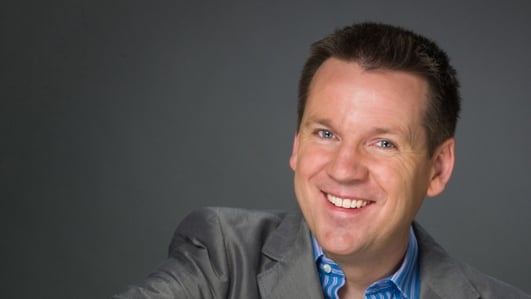 On Mooney today...
Entomologist Dr. Stephen McCormack tells us why our entire ecosystem would collapse without those glorious creatures: insects! And he explores what might be behind a millipede infestation in County Limerick. Eanna ni Lamhna investigates the mysterious appearance of two wild deer on the UCD campus. And why are wild birds flocking to the arms of Terry Cullen, maintenance engineer at the Irish National Heritage Park in Wexford?
NestWatch 2014
Blue Tit / Parus caeruleus / Meantán gorm - our birds are back!
In the NestWatch camera box in Derek's back garden, a Blue Tit laid her first egg on Friday, April 25th, and went on to lay a total of eight eggs, all of which have now hatched! To watch the live stream, and to find out more about our growing Blue Tit family, click here.
Ornithologist Eric Dempsey, from the Birds Of Ireland News Service, has an insight as to what will happen next inside our nestbox... Click here to read Eric's Q&A on Blue Tits, click here to learn more about the eggs, and click here to read about different types of nests. For more information about Eric, visit www.birdsireland.com.
Hatching
Birds have differing approaches to nesting. Most songbirds lay an egg each day, but don't start to incubate until the clutch is completed (Blue tit is a good example). Forming eggs is demanding. A bird has to obtain enough food to produce the eggs and, to do so effectively, she can't afford to spend her time incubating. Once the last egg has been laid, she sits. The eggs warm up and being to develop. All hatch at about the same time and so this approach is called 'synchronous' breeding.

Some birds adopt a different approach. An egg is laid and incubated immediately. A second egg follows a few days later, then a third and so on. Egg-laying tends to be slower because the mother can't gather sufficient food to form an egg every day, with the limited time available to her. The first egg hatches a few days ahead of the second, which is ahead of the third and so nesting is termed 'asynchronous'. Birds of prey generally adopt this approach.

Which of the two methods is superior? Neither. Both systems have survived and so both are effective. Which one is used depends on the nature of the food supply. If food for the baby birds is abundant, as with tits feeding on caterpillars, the synchronous system works well. If it becomes scarce, however, the family may be in trouble. All of the babies will be undernourished and may die.

In an asynchronous nest, the first chick to hatch is largest and gets the lion's share of the food. Only if it has enough to eat, will the next baby be fed and so on. In times of shortage, the youngest chick dies, its body being eaten by the older siblings. If things are very bad, the next youngest dies and so on. It's a cruel system but a ruthlessly efficient one. It means that nothing is wasted and, even in a lean year, the pair stands a chance of rearing at least some young.
Fledging
Open cup nests are particularly vulnerable to predators and so it's important for the parents to get their youngsters on the wing as soon as possible. The eggs in open nest clutches all tend to hatch at the same time and the babies all leave the nests at the same time.

Nests in holes, such as those of Bluetits, are not so vulnerable to predators and so the parents are not in a hurry. Synchronising everything is not important. A mother Bluetit normally starts to incubate when the last egg has been laid but some mothers start before the clutch is completed. The last egg or two may be laid after incubation starts. This often happens in a late nest when there is a danger that the food resources for the babies may become exhausted. Whether there are late eggs or not, clutches in hole nests tend to hatch over a longer period than those in cup nests. The effect of all this is that there may be babies of differing sizes and ages in a clutch. The 'runts', the weak late chicks, tend to lose out in the scramble for food and may be weaker and less well able to cope when the brood comes to fledge.

Bluetit babies are coaxed out of the nest hole by the parents who call to them from outside and wave juicy caterpillars at them. The babies take the plunge one by one. Occasionally, the runts are too weak or timid to leave the nest. They prefer to stay at home and go back to sleep. Unfortunately for them, it is a sleep from which they never wake. The parents continue to feed the birds which are on the wing but they don't return to feed the runts.
Migratory Birds On Brink Of Extinction In Britain
Every year, about 50 billion migratory birds embark on the long and arduous journey between breeding and wintering grounds. Annually, about 50 species migrate from Sub-Saharan Africa into Ireland and the UK.
A turtle dove
But in the UK, the RSPB is now warning that many common migratory birds face extinction in Britain. They say that bird numbers are literally haemorrhaging – and that at the current rate of decline the turtle dove could be extinct in the UK by the middle of the next decade. It's being described as a real crisis.
For more, we are joined from the RSBP offices in Bedfordshire by spokesman Grahame Madge...
Educational Deer
Cast your mind back a couple of weeks, when we were talking about 'Nuala', the sika deer missing from the Tallaght I.T Campus after spending a very happy year there among the staff and students. We put the word out and we now understand she has shown up in Bushy Park in Terenure and seems very content there.
However, ANOTHER deer has shown up, on ANOTHER university campus! UCD Campus in Dublin is the location of the new deer - and it's not just one deer this time, but two!
We were alerted to this by a tweet from UCD staff member Mary Stenson a couple of days ago, and last week, Eanna ni Lamhna went out to meet Mary at the NIBRT (National Institute for Bioprocessing Research and Training) building in UCD...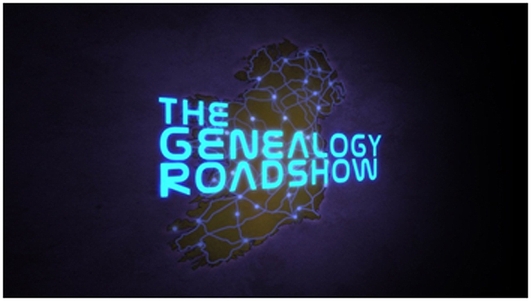 Return Of The Genealogy Roadshow!
The Genealogy Roadshow is back for a brand new series! RTÉ's The Genealogy Roadshow is now an international hit series. PBS in America has already broadcast a US version of the show shot in Detroit, San Francisco, Nashville and Austin, Texas. Season 2 of the US show is on the way. The original Irish programme is returning to screens on May 11th with a brand new series full of amazing stories. Once again the people of Ireland are the stars of the show. The three-part series is be presented again by Derek Mooney. It began on Sunday, May 11th night on RTÉ One (click here to watch the first episode on the RTÉ Player, and click here to watch last Sunday night's episode on the RTÉ Player). The series concludes this Sunday, May 25th at 7pm on RTÉ One.
The Roadshow's crack historical and genealogical team help people trace their family's roots and discover surprising stories from the past. People from all four provinces got to know the truth about tragic events, infamous ancestors and famous cousins.
Thousands of people contacted the show with questions. Some wanted to know if they were related to someone famous. Others wanted to solve mysteries going back generations. Others had heart-breaking adoption stories and tales of families ravaged by war.
The Genealogy team set out to help these people fill in the blanks. The mission was to answer the questions, solve the riddles and uncover the truth. Some people get the news they want but not every tale has a happy ending. In this series, there are tears of pride and joy, as well as fantastic surprises.
The Genealogy Roadshow also sheds light on the people history has forgotten. The team look at local and national events and ask who didn't get the credit they deserve? They also take a look at people and events you think you know, but tell the stories you haven't heard before.
This year the show has added technology to the bag of tricks. Historians and witnesses from around the world are able to beam in directly to the roadshow to give expert testimony and corroborate evidence.
Some of the stories involve Irish people in far flung places:
Irish immigrants starting a new life in Argentina were part of an international crisis as thousands were scammed out of their life savings and left stranded in a strange land;
An innocent Irish girl was gunned down in a Canadian frontier town, caught up in a local blood feud;
A Wexford man was spared a terrible fate at Custer's Last Stand, only to be forgotten by history, until now;
A Longford woman went to America and became a notorious criminal in the era of Al Capone.
Some of the stories are closer to home:
After years of listening to his father's stories, a Dundalk man finds out once and for all if he is related to St. Oliver Plunkett;
A Cork man discovers that his relatives were saved from the gallows by none other than Daniel O'Connell in a famous trial;
The tale of an Orangeman's wife who kept her Catholic identity a secret, even from her family, for her whole life;
And there's even some myth-busting in this series as the team delve into the mystery of 'The Lost Village of Audleystown' to see if there's any evidence to back up the story of a village full of families who were forcibly migrated to the USA by a wicked land owner who levelled their homes.
This original Irish programme is back on your screens from this Sunday, May 11th at 7pm, on RTÉ One.
Insects Of Ireland
We recently had an e-mail from Hilary Collins who lives in Abbeyfeale in Co Limerick. She says her life has been made a misery by "millipedes! Millions of them! Every night on the walls of my house. I HATE THEM!!"
"They come at my house from all sides", she says. "I have seen them in COLUMNS walking up the driveway making for the west wall, with an urgency and sense of purpose that would suggest a good party somewhere! Must I die having these horrible things in my life, my house (occasionally), my garden, my garage and all over my walls?"
We chat to Hilary today to find out more about her millions of millipedes, and to entomologist and author Dr. Stephen McCormack, who joins us from the BBC Cambridge studios. He's the co-author of a new book Insects of Ireland – An Illustrated Introduction To Ireland's Common Insect Groups by Stephen McCormack and Eugenie Regan (his wife), with illustrations by Chris Shields, retailing at €14.99. The ISBN is 9781848892088.
The Birdman Of Ferrycarrig
We're glad to say that Mooney Goes Wild is a pretty 'interactive' programme. We get lots of texts and letters and e-mails, all of which we try to answer personally – and some of our best ideas come from our listeners, including this report!
The idea for it came from Mooney listener Dave Murphy in Wexford, who texted us to say:
You guys need to get down to the Irish National Heritage Park to meet one of the staff called Terry. He has robins and bluetits landing on his hands for food. The birds follow him all around the park.
So we sent Mooney reporter Katriona McFadden to the Irish National Heritage Park in Wexford to meet Terry and find out more...
Blue Tit with Terry
Blue Tit with Terry
Blue Tit with Terry
Blue Tit with Terry
For more information about The Irish National Heritage Park visit www.inhp.com.
Herring Gull On RTÉ Roof
Last week, Derek received an e-mail from RTÉ's Security Supervisor, Brendan Nugent, and he attached a photograph of a nest which contained three gull eggs:
Hi Derek,
I came across this nest on the roof of one of the RTÉ buildings over the weekend, I think it is the nest of a Herring Gull.
It contains three beautiful eggs, the sitting Gull is getting a lot of hassle from crows trying to steal the eggs. I was wondering would it be possible to have a Webcam installed in the area or is it too late for that as the bird is hatching at the moment.
Regards, Brendan Nugent
RTE Security Supervisor
Well our technical geniuses have been working flat-out all this week, and today we can reveal that our Herring Cam is now up and running! Click here to find out more and to watch the Herring Gull webcam.
National Biodiversity Week
It's the time of the year once again where the focus turns to biodiversity! We are in the middle of Ireland's National Biodiversity Week, which runs from May 17th until May 25th.
And today and tomorrow, the National Biodiversity Data Centre is running its annual Bio Blitz event.
Eanna ni Lamhna has been taking a look at these events, and she's also been looking at the top new species discoveries of the last year, as proposed by the New York-based International Institute for Species Exploration.
1. Bio Blitz
Ireland's BioBlitz 2014: May 23rd & 24th

The four sites that will be competing in The National Biodiversity Data Centre's BioBlitz today and tomorrow are Howth Head, Co. Dublin, Glenarm Estate, Co. Antrim, Cong/Clonbur Woodlands on the Galway/Mayo border and Derrynane Historic Property, Co. Kerry. For more information, visit www.bioblitz.biodiversityireland.ie.
2. Biodiversity Week
Ireland celebrates its 8th National Biodiversity Week this week (May 17th - 25th) as part of Ireland's contribution to a global celebration to increase awareness of the importance of biodiversity.
National Biodiversity Week is being organised between the Department of Arts, Heritage and the Gaeltacht, the Irish Environmental Network and the National Biodiversity Data Centre, and the theme for this year's biodiversity day is "Island Biodiversity".
For more information, visit www.noticenature.ie or click here to read more about it.
3. New Species Discoveries
The International Institute for Species Exploration (IISE) has identified a sea anemone that lives under an Antarctic glacier, an appealing carnivorous mammal, and a twelve-metre-tall tree that has been hiding in plain sight and a Tinkerbell Fairyfly as some of the top 10 species discovered last year.
Others to have made the list include the appealing olinguito, which resembles a cross between a slinky cat and a wide-eyed teddy bear. It lives secretively in cloud forests of the Andes mountains in Colombia and Ecuador.
And also making the list is the skeleton shrimp (a see-through crustacean). This creature is a tiny shrimp, the smallest in the genus, which was identified from among specimens originally collected from a cave on that island of romance, sunny Santa Catalina, off the coast of Southern California.

To read more about the top ten list of species, visit www.esf.edu/top10.
Mooney Tunes 10
Mooney Tunes is back! Tickets for Mooney Tunes 10 went on sale recently, and just a limited number remain...
Can you believe it? It's time for Mooney Tunes again, and astonishingly, we are approaching our tenth concert! It all started in September 2009, at the National Concert Hall. The very first Mooney Tunes featured music such as Send In The Clowns, The Anvil Chorus and even the theme from Hawaii Five-O. Over the last nine concerts, there hasn't been any genre of music we haven't covered. We've done a lot of classical favourites, we've had arias and choruses from some of the greatest operas ever written.
Tickets to Mooney Tunes 10 range from €10 to €39.50, and can be booked in person at the Bord Gáis Energy Theatre in Dublin (no booking fee), or by calling Ticketmaster on 0818 719 377 (booking fee applies). For more information about Mooney Tunes 10, visit the Bord Gáis Energy Theatre website or the Ticketmaster website.
Mooney Tunes 10 will be a 'Best Of' the music and songs from previous Mooney Tunes concerts.
Hedgerows
It is an offence to 'cut, grub, burn or otherwise destroy hedgerows on uncultivated land during the nesting season from 1 March to 31 August, subject to certain exceptions'. For more information, click here.
To contact your local wildlife ranger, click here for contact details. To read the Wildlife (Amendment) Act 2000, click here.
Caring For Wild Animals
Please note that many species of mammals, birds, invertebrates etc... are protected under law and that, even with the best of intentions, only someone holding a relevant licence from the National Parks & Wildlife Service should attempt the care of these animals. For full details, please click here to read the NPWS Checklist of protected & rare species in Ireland. If you are concerned about a wild animal, please contact your local wildlife ranger - click here for details.
IMPORTANT NOTICE
Please DO NOT send any live, dead or skeletal remains of any creature whatsoever to Mooney Goes Wild. If you find an injured animal or bird, please contact the National Parks & Wildlife Service on 1890 20 20 21, or BirdWatch Ireland, on 01 281-9878, or visit www.irishwildlifematters.ie Calm After The Storm (The Netherlands)
The Common Linnets - The Netherlands
3:21