Mooney, Monday May 19th 2014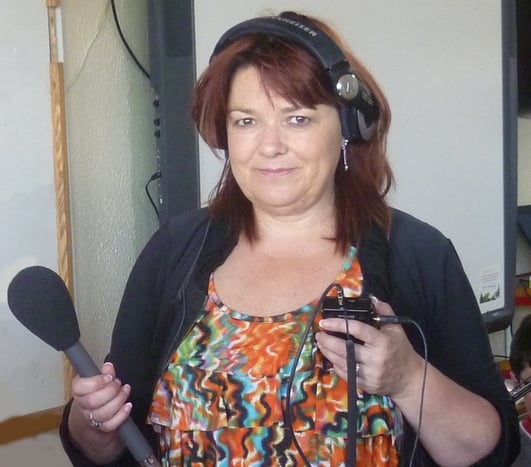 On Mooney today, with Brenda Donohue...
We meet 11-year-old Charlie from Co. Meath, whose quick thinking saved his grandfather's life. There'll be a report on the orchestral beauty of birdsong that is the Dawn Chorus. And we find out how to achieve financial freedom on a shoestring, from author PJ Moore...
Young Hero, Charley Cullen
Every now and again, we come across a real hero story on Mooney, and it gives us a real thrill when we can call them into studio, to share their particular story. And Brenda is joined in studio today by one such hero. But this is a hero with a difference!
Finn, Charley, Brenda and Andrew
He's a sportsman, a huge soccer fan - and he's just 11 years old. And four weeks ago, he became a hero to his family, his friends, and his entire community when he single-handedly saved the life of his grandfather following a pretty horrific car crash.
Charley Cullen, his dad Andrew, and his grandfather Finn all join us in studio this afternoon...
Dawn Chorus 2014
Yesterday, Sunday May 18th, was National Dawn Chorus today, and Mooney marked the occasion with a marathon six hours of wildlife broadcasting. We received a huge amount of feedback from you, our listeners, and thank-you for that, saying it was a "super event".
Well indeed it was a super event. Derek was down in Cuskinny Marsh in Cobh with Richard Collins, Jim Wilson and John O'Halloran, Katriona McFadden was up in Glenveigh National Park in Donegal with Dave Duggan, Éanna ni Lamhna was in Rathfarnham, Niall Hatch from Development Officer with BirdWatch Ireland was in Studio 7 in the Radio Centre, Terry Flanagan and Professor John O'Halloran were at Fota Island Resort in Cork and Eric Dempsey and Matthew Jebb were at the National Botanic Gardens in Glasnevin!
Fergus Sweeney directed events from behind the glass here in Studio 7 in RTÉ – and he put together this reflection on the 2014 Dawn Chorus...
NestWatch 2014
Blue Tit / Parus caeruleus / Meantán gorm - our birds are back!
In the NestWatch camera box in Derek's back garden, a Blue Tit laid her first egg on Friday, April 25th, and went on to lay a total of eight eggs, all of which have now hatched! To watch the live stream, and to find out more about our growing Blue Tit family, click here.
Ornithologist Eric Dempsey, from the Birds Of Ireland News Service, joins Derek in studio this afternoon with a recap of the story so far, and to give us an insight as to what will happen next inside our nestbox... Click here to read Eric's Q&A on Blue Tits, click here to learn more about the eggs, and click here to read about different types of nests. For more information about Eric, visit www.birdsireland.com.
Hatching
Birds have differing approaches to nesting. Most songbirds lay an egg each day, but don't start to incubate until the clutch is completed (Blue tit is a good example). Forming eggs is demanding. A bird has to obtain enough food to produce the eggs and, to do so effectively, she can't afford to spend her time incubating. Once the last egg has been laid, she sits. The eggs warm up and being to develop. All hatch at about the same time and so this approach is called 'synchronous' breeding.

Some birds adopt a different approach. An egg is laid and incubated immediately. A second egg follows a few days later, then a third and so on. Egg-laying tends to be slower because the mother can't gather sufficient food to form an egg every day, with the limited time available to her. The first egg hatches a few days ahead of the second, which is ahead of the third and so nesting is termed 'asynchronous'. Birds of prey generally adopt this approach.

Which of the two methods is superior? Neither. Both systems have survived and so both are effective. Which one is used depends on the nature of the food supply. If food for the baby birds is abundant, as with tits feeding on caterpillars, the synchronous system works well. If it becomes scarce, however, the family may be in trouble. All of the babies will be undernourished and may die.

In an asynchronous nest, the first chick to hatch is largest and gets the lion's share of the food. Only if it has enough to eat, will the next baby be fed and so on. In times of shortage, the youngest chick dies, its body being eaten by the older siblings. If things are very bad, the next youngest dies and so on. It's a cruel system but a ruthlessly efficient one. It means that nothing is wasted and, even in a lean year, the pair stands a chance of rearing at least some young.
Fledging
Open cup nests are particularly vulnerable to predators and so it's important for the parents to get their youngsters on the wing as soon as possible. The eggs in open nest clutches all tend to hatch at the same time and the babies all leave the nests at the same time.

Nests in holes, such as those of Bluetits, are not so vulnerable to predators and so the parents are not in a hurry. Synchronising everything is not important. A mother Bluetit normally starts to incubate when the last egg has been laid but some mothers start before the clutch is completed. The last egg or two may be laid after incubation starts. This often happens in a late nest when there is a danger that the food resources for the babies may become exhausted. Whether there are late eggs or not, clutches in hole nests tend to hatch over a longer period than those in cup nests. The effect of all this is that there may be babies of differing sizes and ages in a clutch. The 'runts', the weak late chicks, tend to lose out in the scramble for food and may be weaker and less well able to cope when the brood comes to fledge.

Bluetit babies are coaxed out of the nest hole by the parents who call to them from outside and wave juicy caterpillars at them. The babies take the plunge one by one. Occasionally, the runts are too weak or timid to leave the nest. They prefer to stay at home and go back to sleep. Unfortunately for them, it is a sleep from which they never wake. The parents continue to feed the birds which are on the wing but they don't return to feed the runts.
iPads In Pubs
We saw a funny picture recently of a blackboard hanging outside a bar in Finland. And on the blackboard, there was a very blunt message written in white chalk - it read:
"No! We don't have Wi-Fi! Talk to each other!"
Isn't it amazing, when you go into a pub, a restaurant, a cafe, or anywhere these days, and all you see is people buried in their iPads, their iPhones, smartphones, whatever mobile devices they have...
Are we that addicted to these things? Can we not leave technology behind us for even five minutes every day?
Certainly that particular pub in Finland is not giving people a choice in the matter. Is that a good thing? A bad thing? Tell us what you think!
Well, whatever about what's happening in Finland, one pub in Cork has gone the other extreme. Not only are they providing Wi-Fi, they are actually providing iPads free of charge, while people are enjoying a pint! The place is O'Sullivans Bar in Douglas, Cork.
And the owners have set up three iPads which customers can use to browse the web, chat with friends catch up on the news, and so on.
How is this going down with customers? We sent Jim Wilson down to investigate!
The Justified Tight B****rd's Guide To Life
Victor Meldrew, from One Foot In The Grave has become a byword for a person who is a little bit mean and tight-fisted. And we are joined in studio today by author P. J. Moore, who describes himself as a home-grown Victor Meldrew!
P. J. has just published a financial guide book aimed for the ordinary person, and his tips include the following:
- Go on holidays at Christmas time so you don't have to buy presents
- Cut out milk
- Make your own herbal tea by picking dandelions!
In fact, the name of his book is aptly called The Justified Tight B****rd's Guide To Life: Financial Freedom On A Shoestring, and P.J. shares more of his advice with Brenda today! For more information, visit www.tightbastardsguide.com or www.troubador.co.uk. The book is published by Matador, and the ISBN is 978-1-78306-368-0. The RRP is £9.99.
Mooney Tunes 10
Mooney Tunes is back! Tickets for Mooney Tunes 10 went on sale recently, and just a limited number remain...
Can you believe it? It's time for Mooney Tunes again, and astonishingly, we are approaching our tenth concert! It all started in September 2009, at the National Concert Hall. The very first Mooney Tunes featured music such as Send In The Clowns, The Anvil Chorus and even the theme from Hawaii Five-O. Over the last nine concerts, there hasn't been any genre of music we haven't covered. We've done a lot of classical favourites, we've had arias and choruses from some of the greatest operas ever written.
Tickets to Mooney Tunes 10 range from €10 to €39.50, and can be booked in person at the Bord Gáis Energy Theatre in Dublin (no booking fee), or by calling Ticketmaster on 0818 719 377 (booking fee applies). For more information about Mooney Tunes 10, visit the Bord Gáis Energy Theatre website or the Ticketmaster website.
Mooney Tunes 10 will be a 'Best Of' the music and songs from previous Mooney Tunes concerts, and will include performances from the following:
LIST OF MUSIC PLAYED AT MOONEY TUNES CONCERTS
01. Begin The Beguine
02. Ev'ry Time We Say Goodbye
03. Lizst Rhapsody No. 2
04. Beat Out That Rhythm
05. O Mio Babino Caro
06. Pink Panther Theme
07. Chiqitta
08. Pure Imagination
09. Silent Night
10. Che Gilida Manina
11. Nessun Dorma
12. My Way
13. Under My Skin
14. When A Child Is Born
15. Sing Sing Sing
16. Let It Snow
17. Strauss
18. Also Sprach Zarathustra
19. Bridge Over Troubled Water
20. E il Sol Dell Amina from Rigoletto
21. Donizetti – Una Furtiva Lagrima
22. Superstar
23. Tchaikovsky-Polonaise Onegin
24. Roll Back The Clouds
25. She's Out Of My Life
26. You Don't Have To Say You Love Me
27. Bond Theme
28. Moonraker / Diamonds Are Forever
29. Minuet & Badiniere from Orchestral Suite No. 2
30. Edelweiss
31. My Heart Will Go On
32. Lonesome Boatman
33. O Holy Night
34. Mediation from Thais
35. That's Amore
36. In Paradisum
37. Gabriel's Oboe
38. The Way We Were
39. Last Christmas
40. Hark The Herald Angels Sing
41. As Long As He Needs Me
42. Soul Bossa Nova
43. Marriage Of Figaro: Duettino Sul Aria
44. One Day Like This
45. Jerusalem
46. Swan Lake: Introduction
47. Send In The Clowns
48. I Left My Heart In San Francisco
49. My Heart Will Go On
50. Les Mis: Bring Him Home
51. Carmen: Intermezzo
52. Ain't No Mountain High Enough
53. South Pacific - Some Enchanted Evening
54. Verdi - La Traviata - Siempre Libre
55. Have I Told You Lately
56. Time To Say Goodbye
57. True Friends
58. Hello Dolly
59. Daydream Believer
60. Requiem - Pie Jesu
61. Someone To Watch Over Me
62. The Sound Of Music: Climb Every Mountain
63. The Producers
64. Nessun Dorma
65. Star Of Bethlehem
66. Nowhere Man
67. Marino Waltz
68. The Christmas Song
69. Hope from 'Irish Destiny'
70. In Your Eyes
71. Why Me?
72. Rock 'n' Roll Kids
73. O Holy Night
74. Dances With Wolves
75. Wind Beneath My Wings
76. Old Man River
77. Fields of Athenry
78. Raindrops Keep Falling On My Head
79. O Mio Babbino Caro
80. Suite from The Quiet Man
81. Over The Rainbow
82. Libertango
83. Adagio from Spartacus
84. The Bridge (An Droichead)
85. Theme from JFK/West Wing
86. Memory from Cats
87. Un Bel Di
88. Ave Maria
89. Elizabethan Serenade
90. Born Free
91. Can't Take My Eyes Off of You (You're Just Too Good To Be True)
92. As Long As He Needs Me
93. Por Una Cabeza
94. Troika
95. When A Child Is Born
96. I'll Be Home For Christmas
97. Baby, It's Cold Outside
98. Trepak from The Nutcracker Suite
99. Once Upon A Time In The West
100. Vilia from The Merry Widow
101. Jingle Bells Forever
102. Va Pensiero (Chorus of the Hebrew Slaves)
103. Song Of Bernadette
104. Harry's Wonderous World
105. Lament
106. You Raise Me Up
107. Silent Night 1915
108. Do Re Me
109. Somewhere Over The Rainbow
110. O Holy Night
111. A Christmas Festival/ Sleigh Ride
112. Theme From Dragnet
113. Fiddler On The Roof
114. Nella Fantasia
115. Flower Duet
116. Champagne Polka
117. One Fine Day (from Madame Butterfly)
118. The Coolin
119. Hymn To Hope
120. Everybody Hurts
121. 80's TV Themes Medley
122. We Have All The Time In The World
123. 633 Squadron
124. Star Trek
125. Le Basque
126. Cavatina
127. We Shall Overcome
128. It's For You
129. When I Fall In Love
130. Hallelujah
131. Cinema Paradiso
132. Impossibly Beautiful
133. Danny Boy
134. You'll Never Walk Alone
135. Riverdance
136. Hawaii Five-O
137. William Tell Overture
138. A Summer Place / Music To Watch Girls By
139. Everybody's Talking
140. Sunday Miscellany theme
141. Onedin Line / Spartacus
142. Gabriel's Oboe – The Mission
143. Radetsky March
144. Anvil Chorus
145. Mise Eire
146. Classical Gas
147. If
148. Ravel's Bolero
149. Barccarolle - O Sole Mio
150. Chariots Of Fire
151. Hallelujah Chorus
152. Cavalleria Rusticana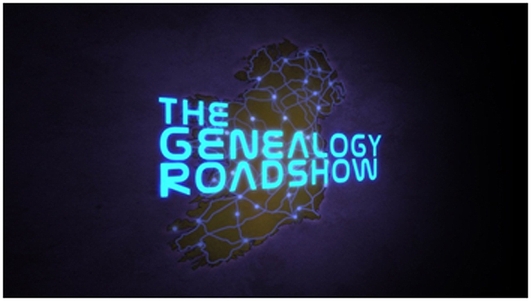 Return Of The Genealogy Roadshow!
The Genealogy Roadshow is back for a brand new series! RTÉ's The Genealogy Roadshow is now an international hit series. PBS in America has already broadcast a US version of the show shot in Detroit, San Francisco, Nashville and Austin, Texas. Season 2 of the US show is on the way. The original Irish programme is returning to screens on May 11th with a brand new series full of amazing stories. Once again the people of Ireland are the stars of the show. The three-part series is be presented again by Derek Mooney. It began on Sunday, May 11th night on RTÉ One (click here to watch the first episode on the RTÉ Player, and click here to watch last night's episode on the RTÉ Player). The series concludes this Sunday, May 25th at 7pm on RTÉ One.
The Roadshow's crack historical and genealogical team help people trace their family's roots and discover surprising stories from the past. People from all four provinces got to know the truth about tragic events, infamous ancestors and famous cousins.
Thousands of people contacted the show with questions. Some wanted to know if they were related to someone famous. Others wanted to solve mysteries going back generations. Others had heart-breaking adoption stories and tales of families ravaged by war.
The Genealogy team set out to help these people fill in the blanks. The mission was to answer the questions, solve the riddles and uncover the truth. Some people get the news they want but not every tale has a happy ending. In this series, there are tears of pride and joy, as well as fantastic surprises.
The Genealogy Roadshow also sheds light on the people history has forgotten. The team look at local and national events and ask who didn't get the credit they deserve? They also take a look at people and events you think you know, but tell the stories you haven't heard before.
This year the show has added technology to the bag of tricks. Historians and witnesses from around the world are able to beam in directly to the roadshow to give expert testimony and corroborate evidence.
Some of the stories involve Irish people in far flung places:
Irish immigrants starting a new life in Argentina were part of an international crisis as thousands were scammed out of their life savings and left stranded in a strange land;
An innocent Irish girl was gunned down in a Canadian frontier town, caught up in a local blood feud;
A Wexford man was spared a terrible fate at Custer's Last Stand, only to be forgotten by history, until now;
A Longford woman went to America and became a notorious criminal in the era of Al Capone.
Some of the stories are closer to home:
After years of listening to his father's stories, a Dundalk man finds out once and for all if he is related to St. Oliver Plunkett;
A Cork man discovers that his relatives were saved from the gallows by none other than Daniel O'Connell in a famous trial;
The tale of an Orangeman's wife who kept her Catholic identity a secret, even from her family, for her whole life;
And there's even some myth-busting in this series as the team delve into the mystery of 'The Lost Village of Audleystown' to see if there's any evidence to back up the story of a village full of families who were forcibly migrated to the USA by a wicked land owner who levelled their homes.
This original Irish programme is back on your screens from this Sunday, May 11th at 7pm, on RTÉ One.
Hedgerows
It is an offence to 'cut, grub, burn or otherwise destroy hedgerows on uncultivated land during the nesting season from 1 March to 31 August, subject to certain exceptions'. For more information, click here.
To contact your local wildlife ranger, click here for contact details. To read the Wildlife (Amendment) Act 2000, click here.
Caring For Wild Animals
Please note that many species of mammals, birds, invertebrates etc... are protected under law and that, even with the best of intentions, only someone holding a relevant licence from the National Parks & Wildlife Service should attempt the care of these animals. For full details, please click here to read the NPWS Checklist of protected & rare species in Ireland. If you are concerned about a wild animal, please contact your local wildlife ranger - click here for details.
IMPORTANT NOTICE
Please DO NOT send any live, dead or skeletal remains of any creature whatsoever to Mooney Goes Wild. If you find an injured animal or bird, please contact the National Parks & Wildlife Service on 1890 20 20 21, or BirdWatch Ireland, on 01 281-9878, or visit www.irishwildlifematters.ie