Mooney, Friday May 2nd 2014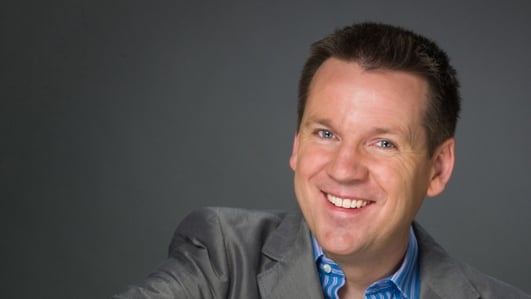 On Mooney Goes Wild today...
Finally! Scientists from Trinity College have unlocked the key to a long life: grow wings and fly, burrow underground, or live in a tree! Mooney Goes Wild listeners talk to us about the most unusual bird nesting places they have found around the country. And Eanna ni Lamhna finds out why Christmas tree growers absolutely love ladybirds!
Blue Tits In Derek's Back Garden
Blue Tit
Parus caeruleus
Meantán gorm
The Blue Tit laid the first egg on Friday, April 25th, and appears to have laid one egg each day since. It looks like there are six eggs in the nest but it's hard to count them. See how many you can spot!
The female seems to be incubating now, and if this is the case then we can expect the eggs to hatch on Thursday May 15th or Friday May 16th May 2014. We hope to have the live stream up on our site by the end of next week. Keep watching!
National Dawn Chorus Day
National Dawn Chorus Day will take part on Sunday, May 18th 2014. If you are part of a group who will be taking part in a Dawn Chorus event in your local area, and want to register your event with us, please send full details - name, contact number, what will be happening and where, to mooney@rte.ie, with the subject line 'Dawn Chorus 2014'. And who knows, we may contact you during our Dawn Chorus broadcast!
Where will you be on National Dawn Chorus Day?
For more information on the various events that BirdWatch Ireland will be hosting as part of Dawn Chorus Day, click here.
Birds Nesting In Unusual Places
During the last couple of weeks, we've had a large number of e-mails from listeners describing the unusual places that birds have been building their nests in. Today, we chat to some of you about those unusual locations...
Terry telephoned to say she has starlings nesting under bath! This is a bath she and her husband use every day. She cannot actually see the nest, but she can hear the chicks, and she can see herons flying in and out with food. They have a vent in the bathroom that is not properly finished, so it provides access to the parents, and she was wondering if everything is going to be okay?
Another listener, Ann, e-mailed us from Cork:
Hello Derek,
I had a Robin nesting in the BBQ that was in my strawberry bed last year as it was redundant. It was a great find last year and I was babysitting the nest for six weeks. Needless to say, I could do not work in the house as I was fascinated with the Robin's routine. Six little birds fled the nest and the last week was amazing, guarding the little chicks from the neighbour's cat and not to mention my own King Charles.
Well I looked out the window last week and the little Robin is back again. She is going in and out of a vent in the BBQ and has built the most exquisite nest I have ever seen. Such a clever bird is all I can say. The photos attached show the nest and the bbq where she enters and leaves. The chicks you see are last years chicks.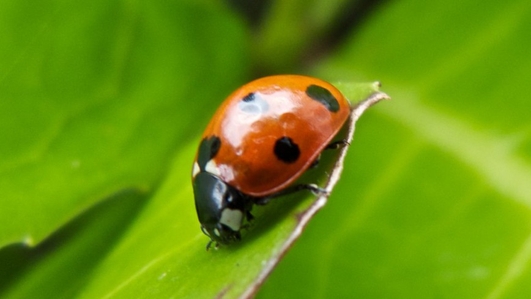 Ladybirds And Christmas Trees
It looks like 2014 is going to be another bumper year for ladybirds. Last year the good summer saw HUGE numbers of ladybirds – particularly in the South East – and already this year, we're receiving massive numbers of ladybird sightings.
Irish people have a soft spot for ladybirds, and while many people wouldn't fancy a spider crawling over their hand, most people love it when a ladybird lands on them - and they do some good too!
We got an e-mail from Dermot Page who is the Chairperson of the Irish Christmas Tree Growers Association.
He said: "the ladybirds are waking up and taking over our Christmas Tree farms... it's not unusual to see hundreds of them on one tree. They are currently putting paid to the aphids which means no need for pesticide sprays. Happy Days! Last Christmas you received a call to say a ladybird was even found on a tree in December...Eanna reckoned it was due to the wonderful summer. Love the ladybirds is all I say!"
Well Dermot is a big fan of the ladybird as they're saving him a fortune in pesticides - and we liked the sound of his Christmas Tree farm so we sent Eanna off to meet him...
Eanna with Dermot Page
PRESS RELEASE:
The Irish Wildlife Trust Launches National "Citizen Scientist" Ladybird Survey
Ladybirds are often considered to be colourful, charismatic insects that assist in managing our gardens by controlling the numbers of plant pests such as aphids. Eighteen species of ladybird have been recorded in Ireland, but there is still a huge gap in our knowledge of what exactly is out there and where these species are distributed.
Building a picture of the distribution of our native ladybirds has become an urgent task as there is now a new ladybird in town, the Harlequin ladybird Harmonia axaridis. This is an invasive ladybird originating in Asia. It arrived in the UK in the summer of 2004 and is now found in all of England with a few isolated locations in Scotland. It was also introduced into North America in 1988 and is now a serious insect pest. It has subsequently invaded much of north-western Europe and arrived in County Down in 2009. It was first reported in Cork and Wicklow in 2010 and Carlow in 2011. The Harlequin causes problems in the natural environment in that it has a wide dietary range, outcompeting native ladybirds for their main prey of aphids and even consuming other ladybird species eggs and larvae. They can reproduce up to three generations per year whilst most other native ladybird species will only reproduce once.
This year the Irish Wildlife Trust (IWT) is launching a nationwide ladybird survey and will be running workshops in Counties Carlow, Cork and Wicklow. This follows on from a very successful survey piloted in Co. Cork by the Cork Branch of the IWT. "It is important that we build up a picture of native ladybird populations and the current distribution of the invasive Harlequin in these counties as we can monitor the impact that this invasive insect is having on our native species
"These kind of projects are a great way for members of the public to make a contribution to science and conservation" stated Daniel Buckley, Chair of the Irish Wildlife Trust. "Anyone can submit a sighting and you don't have to be an expert!". Sightings can be given via the website www.biology.ie which also shows identification pictures and links to additional information on ladybirds. There is also a Facebook Page IWTLadybirdsurvey where comments and information can be posted.
For further information on the survey please contact iwtladybirdsurvey@gmail.com
This survey is being conducted in partnership with the Centre for Environmental Data and Recording, who are coordinating the ladybird survey in Northern Ireland, and Biology.ie.
The project is funded by Fota Wildlife Park.
Ladybird survey workshop details:
10th May 10am-1pm Wicklow Recycling Centre, The Murrough, Wicklow Town, County Wicklow 17th May 10am-1pm Seven Oaks Hotel, Carlow, 18th May 10am-1pm Fota Wildlife Park, Carrigtwohill, County Cork
Please contact iwtladybirdsurvey@gmail.com to reserve a place.
Cork's Smooth Newts
We get a lot of requests here on Mooney Goes Wild from listeners inviting us to view the wonderful wildlife, or flora and fauna in their local area or even in their back garden. One such e-mail recently, from Barry Curtain, said we ought to make a trip to his house in Co. Cork where he has a colony of smooth newts! So we sent Cobh man Jim Wilson along to take a look...
Smooth Newt
Nuala, The Tallaght Deer
We had an e-mail into the programme during the week looking for help. Susan Sweeney works in the Institute of Technology in Tallaght and one of their residents has gone missing.
Her name is Nuala and she is a sika deer! Nuala moved onto the campus almost a year ago. Since then she has become a firm favourite with staff and students alike, but within the last week she has disappeared and the college are looking for help to try to locate her. Yesterday afternoon, Mooney Goes Wild reporter Terry Flanagan headed off to Tallaght to find out more...
Dying Without Wings
Apparently, size matters when it comes to animals living longer. And nowadays, medical advances and a better awareness of diet and exercise mean that HUMANS are living longer than ever before. The oldest ever-recorded human was Jeanne Calment from France who died in 1997, aged 122.
But for animals, your size generally predicts how long you'll live. The bigger you are, the longer you'll live. However, there are some notable exceptions. Animals who seem to have 'cracked it' when it comes to the secret of living longer than their size should dictate.
The Naked Mole Rat was one of the animals referred to in the study
Dr Natalie Cooper is Assistant Professor of Zoology in Trinity College Dublin, and she has been doing research into these extraordinary animals. She joins us in studio to tell us what she's uncovered...
New Free Bus Service For The Burren National Park To Commence This Bank Holiday Weekend
The Department of Arts, Heritage and the Gaeltacht's National Parks and Wildlife Service is delighted to announce the recommencement of the Free Bus Service for the Burren National Park, Co Clare, for the 2014 season. From Saturday 3rd May until Friday 29th August the bus service will operate between the Burren National Park Visitor Information Point located in the village of Corofin, Co. Clare and the National Park.
A sixteen-seater bus will operate, at approximately hourly intervals, beginning at 10.15a.m.at the park's visitor information point, until 6.00p.m., seven days a week. It will drop off and pick up visitors at set locations around the National Park.
This service gives visitors the opportunity to explore the five scenic way-marked walking trails found within the park. Visitors may enjoy the unique Burren landscape at their leisure, before re-joining the bus at a later time and/or a different place and returning to Corofin.
The service is in its third year of operation. In addition to providing a unique visitor experience, it is also expected that the service will help boost tourism in North Clare and support local service providers. The Burren National Park Visitor Information Point in Corofin was opened in May of 2012 by Minister Jimmy Deenihan. Its aim is to provide information and interpretation to visitors to the National Park. A program of events, including guided nature walks and Art-in-the-Park activities, are provided from April until September by the guides who operate from the information point.
Commenting on the service, Minister Deenihan said:
"The recommencement of this free bus service at the Burren this bank holiday weekend makes it the perfect time to visit one of Ireland's magnificent national parks. I am delighted that this free bus service will be available for the summer from this bank holiday weekend. The Burren is one of our great natural resources, and is home to an amazing variety of flora and fauna. With this free bus service, I hope that greater numbers of people can enjoy the natural beauty of Burren National Park this summer."
Mooney Mentors Ballyduff Drama Group
The Ballyduff Drama Group: Seated (left to right): Aoife Walsh (Emma); Valerie O'Leary (Ella); Pat Sheehan (Emerson); John Power (Malcolm); Standing (left to right): Richie Walsh (Weston); Courtney Canning (Wesley); Killian Collins (Ellis); Ian McGuirk (Taylor)
GOOD LUCK TO BALLYDUFF DRAMA GROUP!
This week, Mooney will be supporting the Ballyduff Drama Group, from Co. Waterford, at the All Ireland Drama Festival. They will be performing The Curse Of The Starving Class by Sam Shepard.
Rehearsals for the Ballyduff Drama Group production of 'The Curse Of The Starving Class'
For the first time in the Festival's 62-year career, a carefully-devised mentor scheme pairs nine of RTÉ's well-known faces and voices with this year's finalists. Each mentor will offer support to their respective drama group, in the hope that it will be the one to perform the winning play in front of the thousands of visitors the Festival attracts. The nine mentors are; Miriam O'Callaghan, Derek Mooney, John Murray, Damien O'Reilly, Ronan Collins, Joe Duffy, Mary Wilson, Seán O'Rourke and Seán Rocks.
The RTÉ All Ireland Drama Festival was founded in 1952, and is one of the most prestigious event of its kind in the country. Nine finalists, representing Kildare, Tipperary, Waterford, Leitrim, Donegal and Waterford, will showcase their productions on stage in the Dean Crowe Theatre & Arts Centre in Athlone. Ballyduff Drama Group's date of presentation was last night!
For further information on the Ballyduff Drama Group, visit www.ballyduffdrama.com.
For more information on the All Ireland Drama Festival, read the RTÉ Press Release or visit www.dramafestival.ie.
Mooney Tunes 10
Can you believe it? It's Mooney Tunes time again, and astonishingly, we are approaching our tenth concert!
It all started in September 2009, at the National Concert Hall. The very first Mooney Tunes featured music such as Send In The Clowns, The Anvil Chorus and even the theme from Hawaii Five-O.
Over the last nine concerts, there hasn't been any genre of music we haven't covered. We've done a lot of classical favourites, we've had arias and choruses from some of the greatest operas ever written.
In the last concert, Mooney Tunes 9 in December last year, we did some incredible jazz, like Jack L singing My Way, and the big band orchestra performing Sing Sing Sing by Benny Goodman.
We've had pop, traditional Irish, even country music - Daniel O'Donnell went down a treat at Mooney Tunes 7!
All in all, over the nine concerts so far, we have brought you a total of 152 pieces of music. They were performed by some of the cream of Irish and international talent, accompanied by the RTÉ Concert Orchestra.
Everybody from sopranos Cara O'Sullivan and Claudia Boyle, tenor Paul Potts, baritone John Molloy have performed. We've had Brian Kennedy, Jerry Fish, Chloe Agnew, John Sheehan from the Dubliners. We also did a special Eurovision tribute, with Niamh Kavanagh, Linda Martin, Paul Harrington and Charlie McGettigan.
Anyway, the good news is, we want to bring you another gem of a show. And, since it's our 10th concert, we've decided to a kind of "best of".
We would like you, our listeners, to tell us your favourite moments from the last nine shows. Now, you don't have to have been to the shows to nominate a favourite moment. All of the concerts have been broadcast on RTÉ Radio One shortly after the live performances.
And to help, here's a list of every single piece of music that we have featured!
LIST OF MUSIC PLAYED AT MOONEY TUNES CONCERTS
01. Begin The Beguine
02. Ev'ry Time We Say Goodbye
03. Lizst Rhapsody No. 2
04. Beat Out That Rhythm
05. O Mio Babino Caro
06. Pink Panther Theme
07. Chiqitta
08. Pure Imagination
09. Silent Night
10. Che Gilida Manina
11. Nessun Dorma
12. My Way
13. Under My Skin
14. When A Child Is Born
15. Sing Sing Sing
16. Let It Snow
17. Strauss
18. Also Sprach Zarathustra
19. Bridge Over Troubled Water
20. E il Sol Dell Amina from Rigoletto
21. Donizetti – Una Furtiva Lagrima
22. Superstar
23. Tchaikovsky-Polonaise Onegin
24. Roll Back The Clouds
25. She's Out Of My Life
26. You Don't Have To Say You Love Me
27. Bond Theme
28. Moonraker / Diamonds Are Forever
29. Minuet & Badiniere from Orchestral Suite No. 2
30. Edelweiss
31. My Heart Will Go On
32. Lonesome Boatman
33. O Holy Night
34. Mediation from Thais
35. That's Amore
36. In Paradisum
37. Gabriel's Oboe
38. The Way We Were
39. Last Christmas
40. Hark The Herald Angels Sing
41. As Long As He Needs Me
42. Soul Bossa Nova
43. Marriage Of Figaro: Duettino Sul Aria
44. One Day Like This
45. Jerusalem
46. Swan Lake: Introduction
47. Send In The Clowns
48. I Left My Heart In San Francisco
49. My Heart Will Go On
50. Les Mis: Bring Him Home
51. Carmen: Intermezzo
52. Ain't No Mountain High Enough
53. South Pacific - Some Enchanted Evening
54. Verdi - La Traviata - Siempre Libre
55. Have I Told You Lately
56. Time To Say Goodbye
57. True Friends
58. Hello Dolly
59. Daydream Believer
60. Requiem - Pie Jesu
61. Someone To Watch Over Me
62. The Sound Of Music: Climb Every Mountain
63. The Producers
64. Nessun Dorma
65. Star Of Bethlehem
66. Nowhere Man
67. Marino Waltz
68. The Christmas Song
69. Hope from 'Irish Destiny'
70. In Your Eyes
71. Why Me?
72. Rock 'n' Roll Kids
73. O Holy Night
74. Dances With Wolves
75. Wind Beneath My Wings
76. Old Man River
77. Fields of Athenry
78. Raindrops Keep Falling On My Head
79. O Mio Babbino Caro
80. Suite from The Quiet Man
81. Over The Rainbow
82. Libertango
83. Adagio from Spartacus
84. The Bridge (An Droichead)
85. Theme from JFK/West Wing
86. Memory from Cats
87. Un Bel Di
88. Ave Maria
89. Elizabethan Serenade
90. Born Free
91. Can't Take My Eyes Off of You (You're Just Too Good To Be True)
92. As Long As He Needs Me
93. Por Una Cabeza
94. Troika
95. When A Child Is Born
96. I'll Be Home For Christmas
97. Baby, It's Cold Outside
98. Trepak from The Nutcracker Suite
99. Once Upon A Time In The West
100. Vilia from The Merry Widow
101. Jingle Bells Forever
102. Va Pensiero (Chorus of the Hebrew Slaves)
103. Song Of Bernadette
104. Harry's Wonderous World
105. Lament
106. You Raise Me Up
107. Silent Night 1915
108. Do Re Me
109. Somewhere Over The Rainbow
110. O Holy Night
111. A Christmas Festival/ Sleigh Ride
112. Theme From Dragnet
113. Fiddler On The Roof
114. Nella Fantasia
115. Flower Duet
116. Champagne Polka
117. One Fine Day (from Madame Butterfly)
118. The Coolin
119. Hymn To Hope
120. Everybody Hurts
121. 80's TV Themes Medley
122. We Have All The Time In The World
123. 633 Squadron
124. Star Trek
125. Le Basque
126. Cavatina
127. We Shall Overcome
128. It's For You
129. When I Fall In Love
130. Hallelujah
131. Cinema Paradiso
132. Impossibly Beautiful
133. Danny Boy
134. You'll Never Walk Alone
135. Riverdance
136. Hawaii Five-O
137. William Tell Overture
138. A Summer Place / Music To Watch Girls By
139. Everybody's Talking
140. Sunday Miscellany theme
141. Onedin Line / Spartacus
142. Gabriel's Oboe – The Mission
143. Radetsky March
144. Anvil Chorus
145. Mise Eire
146. Classical Gas
147. If
148. Ravel's Bolero
149. Barccarolle - O Sole Mio
150. Chariots Of Fire
151. Hallelujah Chorus
152. Cavalleria Rusticana
Mooney Tunes 10 will take place on Friday, June 13th at the Bord Gáis Energy Theatre at 8pm. Tickets will go on sale the program is finalised. We want people to nominate from the list of tunes on the website. And we may even include a couple of surprises. It will be the middle of the summer, so why not think of some of your summer favourites!? E-mail mooney@rte.ie, with the subject line 'Mooney Tunes 10'!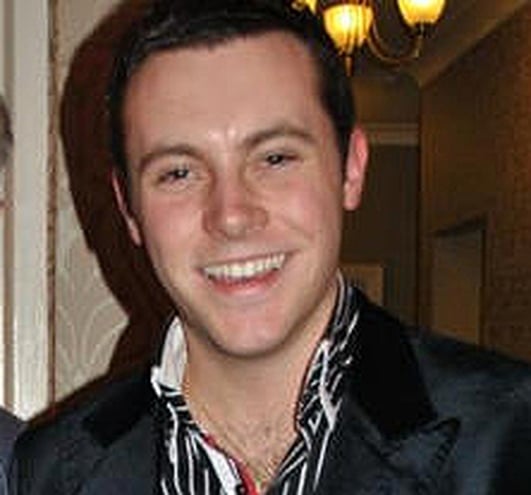 Nathan Carter House Party!
How would you fancy a little bit of country star Nathan Carter in the front room of your house? The really good news is Nathan Carter has agreed to do a house party for a Mooney listener anywhere in the country on Tuesday, May 13th.
That's the one and only Nathan Carter, who topped the Irish charts despite stiff competition from international artists including Kodaline & One Direction, and who will play for one lucky listener. In our Mooney House Party shows, top Irish entertainers come into your home and sing exclusively for you, your friends and family.
They have been tremendously success with entertainers such as Brian Kennedy, The Furey Brothers and Davey Arthur, Paul Harington, Jack L and Daniel O'Donnell! Our singers have performed in a listener's kitchen, front room and even in a barn.
Well if you fancy the wonderfully talented Nathan Carter in your home, all you have to do is e-mail Mooney and tell us why you want Nathan with you? Are you his number one fan? Have you travelled the lent and breath of the country to see him sing? Have you a special anniversary or celebration coming up? Or simply, would you just like a knees up in your own home?
Whatever the reason, e-mail mooney@rte.ie and tell us why you want Nathan there and who you'd have there, and why you deserve to have him - and don't forget to give us your phone number!
The date again is Tuesday, May 13th - so get in touch now!
Hedgerows
It is an offence to 'cut, grub, burn or otherwise destroy hedgerows on uncultivated land during the nesting season from 1 March to 31 August, subject to certain exceptions'. For more information, click here.
To contact your local wildlife ranger, click here for contact details. To read the Wildlife (Amendment) Act 2000, click here.
Caring For Wild Animals
Please note that many species of mammals, birds, invertebrates etc... are protected under law and that, even with the best of intentions, only someone holding a relevant licence from the National Parks & Wildlife Service should attempt the care of these animals. For full details, please click here to read the NPWS Checklist of protected & rare species in Ireland. If you are concerned about a wild animal, please contact your local wildlife ranger - click here for details.
IMPORTANT NOTICE
Please DO NOT send any live, dead or skeletal remains of any creature whatsoever to Mooney Goes Wild. If you find an injured animal or bird, please contact the National Parks & Wildlife Service on 1890 20 20 21, or BirdWatch Ireland, on 01 281-9878, or visit www.irishwildlifematters.ie