Mooney, Thursday May 1st 2014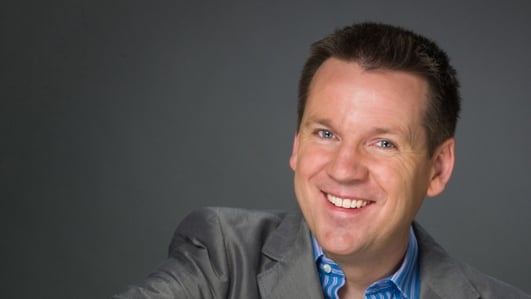 On Mooney today...
Brenda Donohue is live in Athlone as the All Ireland Drama Festival gets underway, and we'll announce the name of the choir which will support The Blind Boys of Alabama at their concert in Dublin later this month...
Mooney Mentors Ballyduff Drama Group
The Ballyduff Drama Group: Seated (left to right): Aoife Walsh (Emma); Valerie O'Leary (Ella); Pat Sheehan (Emerson); John Power (Malcolm); Standing (left to right): Richie Walsh (Weston); Courtney Canning (Wesley); Killian Collins (Ellis); Ian McGuirk (Taylor)
GOOD LUCK TO BALLYDUFF DRAMA GROUP!
This week, Mooney will be supporting the Ballyduff Drama Group, from Co. Waterford, at the All Ireland Drama Festival. They will be performing The Curse Of The Starving Class by Sam Shepard.
Rehearsals for the Ballyduff Drama Group production of 'The Curse Of The Starving Class'
For the first time in the Festival's 62-year career, a carefully-devised mentor scheme pairs nine of RTÉ's well-known faces and voices with this year's finalists. Each mentor will offer support to their respective drama group, in the hope that it will be the one to perform the winning play in front of the thousands of visitors the Festival attracts. The nine mentors are; Miriam O'Callaghan, Derek Mooney, John Murray, Damien O'Reilly, Ronan Collins, Joe Duffy, Mary Wilson, Seán O'Rourke and Seán Rocks.
The RTÉ All Ireland Drama Festival was founded in 1952, and is one of the most prestigious event of its kind in the country. Nine finalists, representing Kildare, Tipperary, Waterford, Leitrim, Donegal and Waterford, will showcase their productions on stage in the Dean Crowe Theatre & Arts Centre in Athlone. Ballyduff Drama Group's date of presentation is TONIGHT!
Tonight is the night the All Ireland Drama Festival begins in Athlone, where nine drama groups battle it out to be crowned the All Ireland Drama Festival winners. RTÉ is of course lending its full support to the Drama Festival, and each presenter has a group that they are throwing their full weight behind. We are cheering on the Ballyduff Drama Group from Co. Waterford, and tonight they will be on stage with their entry into the Festival, which is Curse Of The Starving Class by Sam Shepherd. Brenda Donohue joins us live this afternoon from the Dean Crowe Theatre in Athlone, as we see how final preparations are going.
For further information on the Ballyduff Drama Group, visit www.ballyduffdrama.com.
For more information on the All Ireland Drama Festival, read the RTÉ Press Release or visit www.dramafestival.ie.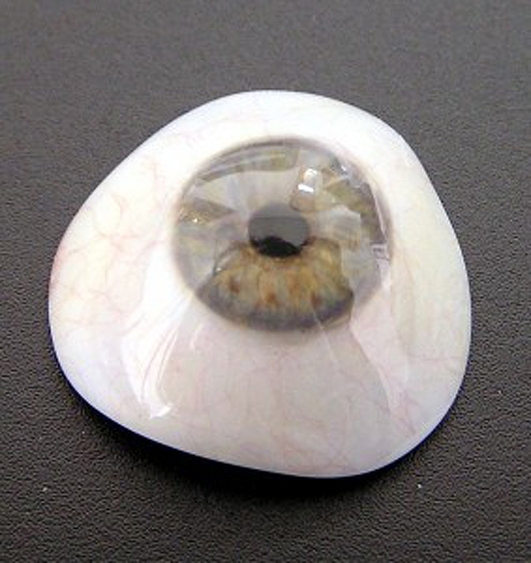 Ocular Prosthetics
Did you know that Colombo actor Peter Falk, Rumple Of The Bailey star Leo McKern and legendary singer Sammy Davis Jr. all had something in common? All three had artificial eyes. Sammy Davis Jr and Peter Falk lost their eyes as a result of tumours. And Leo McKern lost one eye following an accident as a teenager.
Traditionally, artificial eyes were made from glass. And although glass is still widely used, new materials and methods are gradually confining it to history.
Ocular prosthetics in Ireland took a huge leap forward recently with the opening of the new clinic in Drumcondra, in North Dublin. And one of the driving forces behind the clinic is Professor Michael O'Keefe, Consultant Ophthalmologist at the Mater Hospital and Temple Street Children's Hospital - and probably Ireland's leading expert on ocular prosthetics! He joins us in studio today to explain more, as does Thomas McCabe from Moynalvey, Summerhill in Co Meath. Thomas is fourteen next Monday, and he had a prosthetic right eye fitted when he was seven, after an accident at the age of four...
Blind Boys Of Alabama Competition Winners Revealed...
Back in January we launched a competition in association with Waltons New School of Music. It was open to Gospel Choirs to enter and the prize was to be the support act for the world-famous Blind Boys of Alabama when they come to Dublin's National Concert Hall on May 21st as part of the Waltons World Masters Series.
A couple of weeks ago we announced the three finalists for this competition. They were the Maynooth Gospel Choir, Dublin's African Gospel Choir and the Gardiner Street Gospel Choir, also from Dublin.
Well the decision has been made! To reveal who will be joining the Blind Boys Of Alabama on stage, we are joined in studio by John Mardirosian, of Waltons New School of Music, and Ricky McKinnie from the Blind Boys Of Alabama...
CONGRATULATIONS TO THE GARDINER STREET GOSPEL CHOIR!
For more information on the Blind Boys' concert at the NCH website, click here, and to visit the Waltons World Masters page of the New School website, visit www.newschool.ie/worldmasters.
Eurovision Preview
Next week, Mooney will fly to Copenhagen to broadcast LIVE on Tuesday, Wednesday and Thursday from the 59th Eurovision Song Contest. We'll be bringing you all the behind-the-scenes gossip from the Irish entry, Can Linn featuring Kasey. We'll be meeting some Eurovision afficianados from all across Europe – as well as bringing you some really interesting Danish-themed interviews.

Kasey Smith in Copenhagen yesterday and below: Can-Linn feat. Kasey Smith rehearse 'Heartbeat' in Copenhagen
TV-wise, the first semi-final will be broadcast on Tuesday night at 8pm, and the second semi-final will be on Thursday night at 8pm and it is the SECOND semi-final that Ireland is competing in, and needs to qualify out of, in order to get to the Final the following Saturday, May 10th. Both semi-finals will be screened live on RTÉ Two.
Below is the list of all the participants in the two semi-finals...
SEMI-FINAL 1: the 16 semi-finalists in order of appearance:
SEMI-FINAL 2: the 16 semi-finalists in order of appearance:
You can keep up to date with all the Eurovision news by visiting www.rte.ie/tv/eurovision or www.eurovision.tv.
Musical Mooney
Over the years, we've had a huge variety of musical acts play live on Mooney, and today we hear just a selection of those artists who have performed live in studio or at Mooney Tunes...
Mooney's Money
We've €1,000 to give away today to save or spend as you please, take a break from your bills, or a make a break to the sun, it's up to you!

For your chance to win the cash, answer the following competition question:
Thursday, May 1st 2014

True or false: Athlone is in Co. Westmeath?
If you think you know the answer, call or text the competition line:

ROI: 1515 71 72 00

NI: 0901 293 3501
text MOONEY followed by your answer and name to 57111 (NI and ROI)

Each text entry costs €1 (incl VAT) or GBP £1.00. Calls from the eircom network will cost €1.02 (incl VAT) and from a BT landline will cost GBP £1.02. Calls from other networks and from mobiles will cost more.
Please note, the person named in the entry must be aged 18 years or older as at date of entry.
Competition lines open from 2pm and will close at 4.20pm today, (01/05/14). Please do not enter outside of the advertised competition window as you will be charged for your entry, but your entry will not be included. From time to time, these open/close times may vary. Any change to the standard open/close times will be announced here and on the show. The cash prize winner will be announced on-air towards the end of the Mooney show each day.

COMPETITION TERMS AND CONDITIONS

Call Service Provider: Phonovation. Tel: 0818 217 100.

Text Service Provider: Oxygen8/Xiam Interactive. Tel: 0818 444 433

Please do not enter outside the advertised competition open and close times and date(s) as you will be charged, but your entry will not be included in the draw. Please do not enter during programme replays on the RTÉ Radio Player after the advertised close time and date as you will be charged for your entry, but your entry will not be included as the competition will have closed.

Entrants must be aged 18 years or older as at date of entry and a resident of the Republic of Ireland or Northern Ireland in order to qualify as the prize winner.

Promoter reserves the right to request proof of age, verifiable by birth cert or passport only, and proof of residency, verifiable by recent utility bill only (issued within 6 months of win).

1 x Mooney's Money prize winners will win a €1,000 cash prize. (All cash prizes issued to the winner by euro cheque, made payable to the winner, allow 28 working days for delivery).
By entering the competition, the participants agree to be bound by the terms and conditions; that their surname and county of residence may be announced on-air if they win a prize; and agree to have their details/image/winner sequence used for promotional purposes if required.
Employees of RTÉ, Phonovation, Xiam Interactive and their associated partners, companies or suppliers and their immediate family members are not eligible to win/enter.

RTÉ's decision in relation to selection of winner is final and no correspondence will be entered into.
RTÉ standard competition terms and conditions also apply.
Mooney Tunes 10
Can you believe it? It's Mooney Tunes time again, and astonishingly, we are approaching our tenth concert!
It all started in September 2009, at the National Concert Hall. The very first Mooney Tunes featured music such as Send In The Clowns, The Anvil Chorus and even the theme from Hawaii Five-O.
Over the last nine concerts, there hasn't been any genre of music we haven't covered. We've done a lot of classical favourites, we've had arias and choruses from some of the greatest operas ever written.
In the last concert, Mooney Tunes 9 in December last year, we did some incredible jazz, like Jack L singing My Way, and the big band orchestra performing Sing Sing Sing by Benny Goodman.
We've had pop, traditional Irish, even country music - Daniel O'Donnell went down a treat at Mooney Tunes 7!
All in all, over the nine concerts so far, we have brought you a total of 152 pieces of music. They were performed by some of the cream of Irish and international talent, accompanied by the RTÉ Concert Orchestra.
Everybody from sopranos Cara O'Sullivan and Claudia Boyle, tenor Paul Potts, baritone John Molloy have performed. We've had Brian Kennedy, Jerry Fish, Chloe Agnew, John Sheehan from the Dubliners. We also did a special Eurovision tribute, with Niamh Kavanagh, Linda Martin, Paul Harrington and Charlie McGettigan.
Anyway, the good news is, we want to bring you another gem of a show. And, since it's our 10th concert, we've decided to a kind of "best of".
We would like you, our listeners, to tell us your favourite moments from the last nine shows. Now, you don't have to have been to the shows to nominate a favourite moment. All of the concerts have been broadcast on RTÉ Radio One shortly after the live performances.
And to help, here's a list of every single piece of music that we have featured!
LIST OF MUSIC PLAYED AT MOONEY TUNES CONCERTS
01. Begin The Beguine
02. Ev'ry Time We Say Goodbye
03. Lizst Rhapsody No. 2
04. Beat Out That Rhythm
05. O Mio Babino Caro
06. Pink Panther Theme
07. Chiqitta
08. Pure Imagination
09. Silent Night
10. Che Gilida Manina
11. Nessun Dorma
12. My Way
13. Under My Skin
14. When A Child Is Born
15. Sing Sing Sing
16. Let It Snow
17. Strauss
18. Also Sprach Zarathustra
19. Bridge Over Troubled Water
20. E il Sol Dell Amina from Rigoletto
21. Donizetti – Una Furtiva Lagrima
22. Superstar
23. Tchaikovsky-Polonaise Onegin
24. Roll Back The Clouds
25. She's Out Of My Life
26. You Don't Have To Say You Love Me
27. Bond Theme
28. Moonraker / Diamonds Are Forever
29. Minuet & Badiniere from Orchestral Suite No. 2
30. Edelweiss
31. My Heart Will Go On
32. Lonesome Boatman
33. O Holy Night
34. Mediation from Thais
35. That's Amore
36. In Paradisum
37. Gabriel's Oboe
38. The Way We Were
39. Last Christmas
40. Hark The Herald Angels Sing
41. As Long As He Needs Me
42. Soul Bossa Nova
43. Marriage Of Figaro: Duettino Sul Aria
44. One Day Like This
45. Jerusalem
46. Swan Lake: Introduction
47. Send In The Clowns
48. I Left My Heart In San Francisco
49. My Heart Will Go On
50. Les Mis: Bring Him Home
51. Carmen: Intermezzo
52. Ain't No Mountain High Enough
53. South Pacific - Some Enchanted Evening
54. Verdi - La Traviata - Siempre Libre
55. Have I Told You Lately
56. Time To Say Goodbye
57. True Friends
58. Hello Dolly
59. Daydream Believer
60. Requiem - Pie Jesu
61. Someone To Watch Over Me
62. The Sound Of Music: Climb Every Mountain
63. The Producers
64. Nessun Dorma
65. Star Of Bethlehem
66. Nowhere Man
67. Marino Waltz
68. The Christmas Song
69. Hope from 'Irish Destiny'
70. In Your Eyes
71. Why Me?
72. Rock 'n' Roll Kids
73. O Holy Night
74. Dances With Wolves
75. Wind Beneath My Wings
76. Old Man River
77. Fields of Athenry
78. Raindrops Keep Falling On My Head
79. O Mio Babbino Caro
80. Suite from The Quiet Man
81. Over The Rainbow
82. Libertango
83. Adagio from Spartacus
84. The Bridge (An Droichead)
85. Theme from JFK/West Wing
86. Memory from Cats
87. Un Bel Di
88. Ave Maria
89. Elizabethan Serenade
90. Born Free
91. Can't Take My Eyes Off of You (You're Just Too Good To Be True)
92. As Long As He Needs Me
93. Por Una Cabeza
94. Troika
95. When A Child Is Born
96. I'll Be Home For Christmas
97. Baby, It's Cold Outside
98. Trepak from The Nutcracker Suite
99. Once Upon A Time In The West
100. Vilia from The Merry Widow
101. Jingle Bells Forever
102. Va Pensiero (Chorus of the Hebrew Slaves)
103. Song Of Bernadette
104. Harry's Wonderous World
105. Lament
106. You Raise Me Up
107. Silent Night 1915
108. Do Re Me
109. Somewhere Over The Rainbow
110. O Holy Night
111. A Christmas Festival/ Sleigh Ride
112. Theme From Dragnet
113. Fiddler On The Roof
114. Nella Fantasia
115. Flower Duet
116. Champagne Polka
117. One Fine Day (from Madame Butterfly)
118. The Coolin
119. Hymn To Hope
120. Everybody Hurts
121. 80's TV Themes Medley
122. We Have All The Time In The World
123. 633 Squadron
124. Star Trek
125. Le Basque
126. Cavatina
127. We Shall Overcome
128. It's For You
129. When I Fall In Love
130. Hallelujah
131. Cinema Paradiso
132. Impossibly Beautiful
133. Danny Boy
134. You'll Never Walk Alone
135. Riverdance
136. Hawaii Five-O
137. William Tell Overture
138. A Summer Place / Music To Watch Girls By
139. Everybody's Talking
140. Sunday Miscellany theme
141. Onedin Line / Spartacus
142. Gabriel's Oboe – The Mission
143. Radetsky March
144. Anvil Chorus
145. Mise Eire
146. Classical Gas
147. If
148. Ravel's Bolero
149. Barccarolle - O Sole Mio
150. Chariots Of Fire
151. Hallelujah Chorus
152. Cavalleria Rusticana
Mooney Tunes 10 will take place on Friday, June 13th at the Bord Gáis Energy Theatre at 8pm. Tickets will go on sale the program is finalised. We want people to nominate from the list of tunes on the website. And we may even include a couple of surprises. It will be the middle of the summer, so why not think of some of your summer favourites!? E-mail mooney@rte.ie, with the subject line 'Mooney Tunes 10'!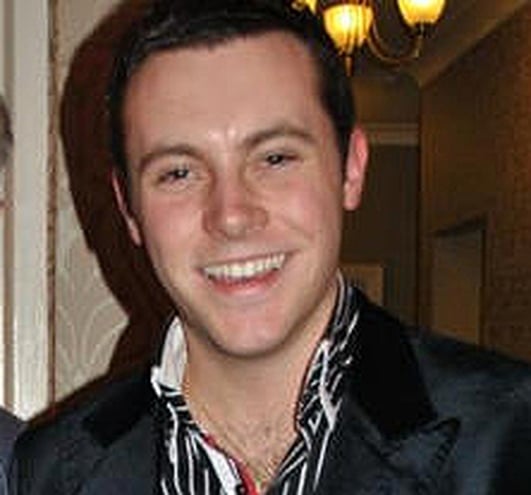 Nathan Carter House Party!
How would you fancy a little bit of country star Nathan Carter in the front room of your house? The really good news is Nathan Carter has agreed to do a house party for a Mooney listener anywhere in the country on Tuesday, May 13th.
That's the one and only Nathan Carter, who topped the Irish charts despite stiff competition from international artists including Kodaline & One Direction, and who will play for one lucky listener. In our Mooney House Party shows, top Irish entertainers come into your home and sing exclusively for you, your friends and family.
They have been tremendously success with entertainers such as Brian Kennedy, The Furey Brothers and Davey Arthur, Paul Harington, Jack L and Daniel O'Donnell! Our singers have performed in a listener's kitchen, front room and even in a barn.
Well if you fancy the wonderfully talented Nathan Carter in your home, all you have to do is e-mail Mooney and tell us why you want Nathan with you? Are you his number one fan? Have you travelled the lent and breath of the country to see him sing? Have you a special anniversary or celebration coming up? Or simply, would you just like a knees up in your own home?
Whatever the reason, e-mail mooney@rte.ie and tell us why you want Nathan there and who you'd have there, and why you deserve to have him - and don't forget to give us your phone number!
The date again is Tuesday, May 13th - so get in touch now!
National Dawn Chorus Day
National Dawn Chorus Day will take part on Sunday, May 18th 2014. If you are part of a group who will be taking part in a Dawn Chorus event in your local area, and want to register your event with us, please send full details - name, contact number, what will be happening and where, to mooney@rte.ie, with the subject line 'Dawn Chorus 2014'. And who knows, we may contact you during our Dawn Chorus broadcast!
Where will you be on National Dawn Chorus Day?
Hedgerows
It is an offence to 'cut, grub, burn or otherwise destroy hedgerows on uncultivated land during the nesting season from 1 March to 31 August, subject to certain exceptions'. For more information, click here.
To contact your local wildlife ranger, click here for contact details. To read the Wildlife (Amendment) Act 2000, click here.
Caring For Wild Animals
Please note that many species of mammals, birds, invertebrates etc... are protected under law and that, even with the best of intentions, only someone holding a relevant licence from the National Parks & Wildlife Service should attempt the care of these animals. For full details, please click here to read the NPWS Checklist of protected & rare species in Ireland. If you are concerned about a wild animal, please contact your local wildlife ranger - click here for details.
IMPORTANT NOTICE
Please DO NOT send any live, dead or skeletal remains of any creature whatsoever to Mooney Goes Wild. If you find an injured animal or bird, please contact the National Parks & Wildlife Service on 1890 20 20 21, or BirdWatch Ireland, on 01 281-9878, or visit www.irishwildlifematters.ie There's No Business Like Showbusiness
Betty Hutton (Vocals)
2:47 Theme From Rumpole Of The Bailey
Horovitz, Joseph
0:39 Non Je Ne Regrette Rien
Jeanette Byrne
3:16 Better
The Celtic Tenors
3:59 Schindler's List - Main Theme
Rté Concert Orchestra Feat. Mia Cooper
0:26 Un Bel Di, Vedremo
Cara O'Sullivan And Rté Concert Orchestra
4:17 Sing, Sing, Sing
Rté Concert Orchestra
4:01
God Put A Rainbow In The Cloud
Blind Boys Of Alabama
1:19 Ain't No Mountain High Enough
Maynooth Gospel Choir
3:40 You Gotta Do Right
African Gospel Choir Dublin
0:24 Gotta Have Faith Lift Your Voice)
Gardiner Street Gospel Choir
0:51