Mooney, Monday April 28th 2014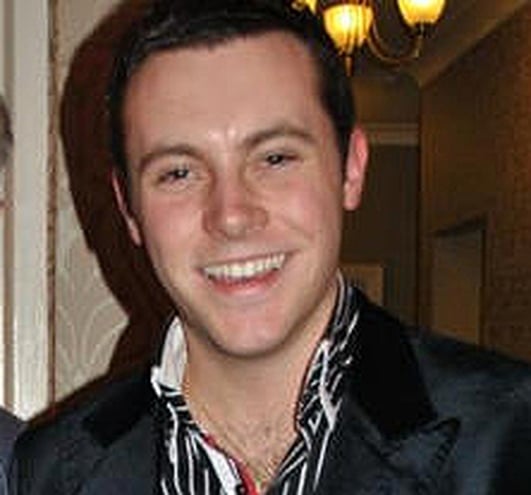 Nathan Carter House Party!
How would you fancy a little bit of country star Nathan Carter in the front room of your house? The really good news is Nathan Carter has agreed to do a house party for a Mooney listener anywhere in the country on Tuesday, May 13th.
That's the one and only Nathan Carter, who topped the Irish charts despite stiff competition from international artists including Kodaline & One Direction, and who will play for one lucky listener. In our Mooney House Party shows, top Irish entertainers come into your home and sing exclusively for you, your friends and family.
They have been tremendously success with entertainers such as Brian Kennedy, The Furey Brothers and Davey Arthur, Paul Harington, Jack L and Daniel O'Donnell! Our singers have performed in a listener's kitchen, front room and even in a barn. Our hostess with the mostess Brenda Donohue is director of operations, and she is in studio to tell Derek what we want you to do!
Well if you fancy the wonderfully talented Nathan Carter in your home, all you have to do is e-mail Mooney and tell us why you want Nathan with you? Are you his number one fan? Have you travelled the lent and breath of the country to see him sing? Have you a special anniversary or celebration coming up? Or simply, would you just like a knees up in your own home?
Whatever the reason, e-mail mooney@rte.ie and tell us why you want Nathan there and who you'd have there, and why you deserve to have him - and don't forget to give us your phone number!
The date again is Tuesday, May 13th - so get in touch now!
Mooney Mentors Ballyduff Drama Group
The Ballyduff Drama Group: Seated (left to right): Aoife Walsh (Emma); Valerie O'Leary (Ella); Pat Sheehan (Emerson); John Power (Malcolm); Standing (left to right): Richie Walsh (Weston); Courtney Canning (Wesley); Killian Collins (Ellis); Ian McGuirk (Taylor)
GOOD LUCK TO BALLYDUFF DRAMA GROUP!
This week, Mooney will be supporting the Ballyduff Drama Group, from Co. Waterford, at the All Ireland Drama Festival. They will be performing The Curse Of The Starving Class by Sam Shepard.
Rehearsals for the Ballyduff Drama Group production of 'The Curse Of The Starving Class'
For the first time in the Festival's 62-year career, a carefully-devised mentor scheme pairs nine of RTÉ's well-known faces and voices with this year's finalists. Each mentor will offer support to their respective drama group, in the hope that it will be the one to perform the winning play in front of the thousands of visitors the Festival attracts. The nine mentors are; Miriam O'Callaghan, Derek Mooney, John Murray, Damien O'Reilly, Ronan Collins, Joe Duffy, Mary Wilson, Seán O'Rourke and Seán Rocks.
The RTÉ All Ireland Drama Festival was founded in 1952, and is one of the most prestigious event of its kind in the country. Nine finalists, representing Kildare, Tipperary, Waterford, Leitrim, Donegal and Waterford, will showcase their productions on stage in the Dean Crowe Theatre & Arts Centre in Athlone. Ballyduff Drama Group's date of presentation is this Thursday, May 1st.
Today, our producer Fergus Sweeney reports back from attending rehearsals in Ballyduff last Friday... For further information on the Ballyduff Drama Group, visit www.ballyduffdrama.com.
For more information on the All Ireland Drama Festival, read the RTÉ Press Release or visit www.dramafestival.ie.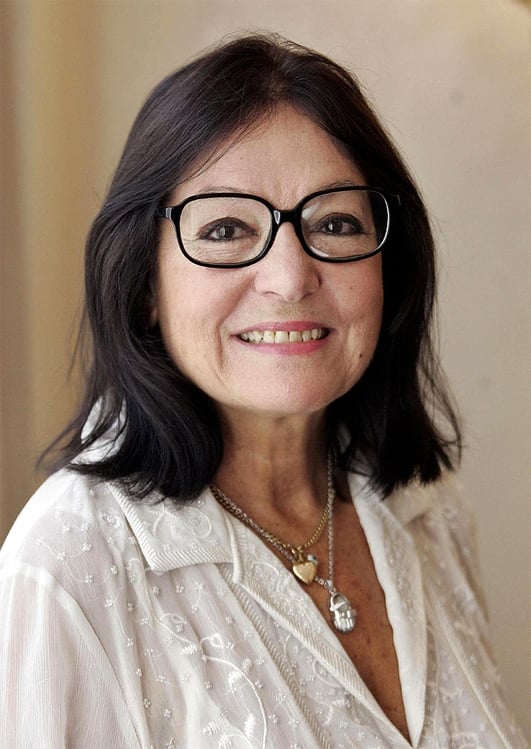 Happy Birthday, Nana Mouskouri!
It has just been announced that Nana Mouskouri is returning to the stage with her Happy Birthday Tour, which will take her around the world for one whole year – no mean feat for the Greek legend who is in her 80th year! The tour includes a show at the National Concert Hall in Dublin on Saturday, September 27th. Tickets go on sale this Friday, May 2nd at 10.00am.
You may also remember Nana Mouskouri from her duets with fellow Greek Demis Roussos – but on this occasion she'll be accompanied by her daughter Lénou, who has an establised singing career in France.
The tour is not only to celebrate her 80th birthday, but also the composers and writers who inspired her singing throughout the years. She had many hits in many languages including German, Spanish, French, Dutch, English and of course her native Greek. In total, she has recorded more than 1,350 songs and has collected about 300 gold and platinum discs during her career.
For more information on Nana on tour, visit www.nana-mouskouri.net.
Mooney Tunes 10
Can you believe it? It's Mooney Tunes time again, and astonishingly, we are approaching our tenth concert!
It all started in September 2009, at the National Concert Hall. The very first Mooney Tunes featured music such as Send In The Clowns, The Anvil Chorus and even the theme from Hawaii Five-O.
Over the last nine concerts, there hasn't been any genre of music we haven't covered. We've done a lot of classical favourites, we've had arias and choruses from some of the greatest operas ever written.
In the last concert, Mooney Tunes 9 in December last year, we did some incredible jazz, like Jack L singing My Way, and the big band orchestra performing Sing Sing Sing by Benny Goodman.
We've had pop, traditional Irish, even country music - Daniel O'Donnell went down a treat at Mooney Tunes 7!
All in all, over the nine concerts so far, we have brought you a total of 152 pieces of music. They were performed by some of the cream of Irish and international talent, accompanied by the RTÉ Concert Orchestra.
Everybody from sopranos Cara O'Sullivan and Claudia Boyle, tenor Paul Potts, baritone John Molloy have performed. We've had Brian Kennedy, Jerry Fish, Chloe Agnew, John Sheehan from the Dubliners. We also did a special Eurovision tribute, with Niamh Kavanagh, Linda Martin, Paul Harrington and Charlie McGettigan.
Anyway, the good news is, we want to bring you another gem of a show. And, since it's our 10th concert, we've decided to a kind of "best of".
We would like you, our listeners, to tell us your favourite moments from the last nine shows. Now, you don't have to have been to the shows to nominate a favourite moment. All of the concerts have been broadcast on RTÉ Radio One shortly after the live performances.
And to help, here's a list of every single piece of music that we have featured!
LIST OF MUSIC PLAYED AT MOONEY TUNES CONCERTS
01. Begin The Beguine
02. Ev'ry Time We Say Goodbye
03. Lizst Rhapsody No. 2
04. Beat Out That Rhythm
05. O Mio Babino Caro
06. Pink Panther Theme
07. Chiqitta
08. Pure Imagination
09. Silent Night
10. Che Gilida Manina
11. Nessun Dorma
12. My Way
13. Under My Skin
14. When A Child Is Born
15. Sing Sing Sing
16. Let It Snow
17. Strauss
18. Also Sprach Zarathustra
19. Bridge Over Troubled Water
20. E il Sol Dell Amina from Rigoletto
21. Donizetti – Una Furtiva Lagrima
22. Superstar
23. Tchaikovsky-Polonaise Onegin
24. Roll Back The Clouds
25. She's Out Of My Life
26. You Don't Have To Say You Love Me
27. Bond Theme
28. Moonraker / Diamonds Are Forever
29. Minuet & Badiniere from Orchestral Suite No. 2
30. Edelweiss
31. My Heart Will Go On
32. Lonesome Boatman
33. O Holy Night
34. Mediation from Thais
35. That's Amore
36. In Paradisum
37. Gabriel's Oboe
38. The Way We Were
39. Last Christmas
40. Hark The Herald Angels Sing
41. As Long As He Needs Me
42. Soul Bossa Nova
43. Marriage Of Figaro: Duettino Sul Aria
44. One Day Like This
45. Jerusalem
46. Swan Lake: Introduction
47. Send In The Clowns
48. I Left My Heart In San Francisco
49. My Heart Will Go On
50. Les Mis: Bring Him Home
51. Carmen: Intermezzo
52. Ain't No Mountain High Enough
53. South Pacific - Some Enchanted Evening
54. Verdi - La Traviata - Siempre Libre
55. Have I Told You Lately
56. Time To Say Goodbye
57. True Friends
58. Hello Dolly
59. Daydream Believer
60. Requiem - Pie Jesu
61. Someone To Watch Over Me
62. The Sound Of Music: Climb Every Mountain
63. The Producers
64. Nessun Dorma
65. Star Of Bethlehem
66. Nowhere Man
67. Marino Waltz
68. The Christmas Song
69. Hope from 'Irish Destiny'
70. In Your Eyes
71. Why Me?
72. Rock 'n' Roll Kids
73. O Holy Night
74. Dances With Wolves
75. Wind Beneath My Wings
76. Old Man River
77. Fields of Athenry
78. Raindrops Keep Falling On My Head
79. O Mio Babbino Caro
80. Suite from The Quiet Man
81. Over The Rainbow
82. Libertango
83. Adagio from Spartacus
84. The Bridge (An Droichead)
85. Theme from JFK/West Wing
86. Memory from Cats
87. Un Bel Di
88. Ave Maria
89. Elizabethan Serenade
90. Born Free
91. Can't Take My Eyes Off of You (You're Just Too Good To Be True)
92. As Long As He Needs Me
93. Por Una Cabeza
94. Troika
95. When A Child Is Born
96. I'll Be Home For Christmas
97. Baby, It's Cold Outside
98. Trepak from The Nutcracker Suite
99. Once Upon A Time In The West
100. Vilia from The Merry Widow
101. Jingle Bells Forever
102. Va Pensiero (Chorus of the Hebrew Slaves)
103. Song Of Bernadette
104. Harry's Wonderous World
105. Lament
106. You Raise Me Up
107. Silent Night 1915
108. Do Re Me
109. Somewhere Over The Rainbow
110. O Holy Night
111. A Christmas Festival/ Sleigh Ride
112. Theme From Dragnet
113. Fiddler On The Roof
114. Nella Fantasia
115. Flower Duet
116. Champagne Polka
117. One Fine Day (from Madame Butterfly)
118. The Coolin
119. Hymn To Hope
120. Everybody Hurts
121. 80's TV Themes Medley
122. We Have All The Time In The World
123. 633 Squadron
124. Star Trek
125. Le Basque
126. Cavatina
127. We Shall Overcome
128. It's For You
129. When I Fall In Love
130. Hallelujah
131. Cinema Paradiso
132. Impossibly Beautiful
133. Danny Boy
134. You'll Never Walk Alone
135. Riverdance
136. Hawaii Five-O
137. William Tell Overture
138. A Summer Place / Music To Watch Girls By
139. Everybody's Talking
140. Sunday Miscellany theme
141. Onedin Line / Spartacus
142. Gabriel's Oboe – The Mission
143. Radetsky March
144. Anvil Chorus
145. Mise Eire
146. Classical Gas
147. If
148. Ravel's Bolero
149. Barccarolle - O Sole Mio
150. Chariots Of Fire
151. Hallelujah Chorus
152. Cavalleria Rusticana
Mooney Tunes 10 will take place on Friday, June 13th at the Bord Gáis Energy Theatre at 8pm. Tickets will go on sale the program is finalised. We want people to nominate from the list of tunes on the website. And we may even include a couple of surprises. It will be the middle of the summer, so why not think of some of your summer favourites!? E-mail mooney@rte.ie, with the subject line 'Mooney Tunes 10'!
National Dawn Chorus Day
National Dawn Chorus Day will take part on Sunday, May 18th 2014. If you are part of a group who will be taking part in a Dawn Chorus event in your local area, and want to register your event with us, please send full details - name, contact number, what will be happening and where, to mooney@rte.ie, with the subject line 'Dawn Chorus 2014'. And who knows, we may contact you during our Dawn Chorus broadcast!
Where will you be on National Dawn Chorus Day?