Mooney, Friday April 25th 2014
This year's Dawn Chorus programme took place on Sunday, May 6th 2018, and was a roaring success! All India Radio producer Monika Gulati sent us a pic of herself sporting our Dawn Chorus beanie!!
May Events
Well whilst our Dawn Chorus programme may have finished for another year, throughout May, events are still taking place around the country to celebrate the beautiful birdsong that our feathered friends provide. For more information on these events, and on the annual Burren In Bloom festival that takes place from May 18th - 20th, visit our events listings page! And if you have an event you'd like to let our listeners know about, e-mail mooney@rte.ie.
Follow Us On Social Media:
Facebook: www.facebook.com/rtenature
E-mail Us: mooney@rte.ie
Caring For Wild Animals
Please note that many species of mammals, birds, invertebrates etc... are protected under law and that, even with the best of intentions, only someone holding a relevant licence from the National Parks & Wildlife Service should attempt the care of these animals. For full details, please click here to read the NPWS Checklist of protected & rare species in Ireland. If you are concerned about a wild animal, please contact your local wildlife ranger - click here for details.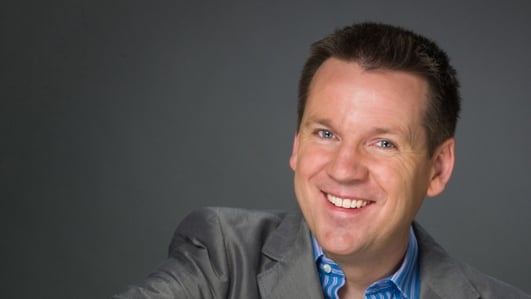 Mooney
Derek Mooney with his unique mix of conversation, information, advice and entertainment
On Mooney Goes Wild today...
New research suggests birds use complex cognitive processes to decide what materials are best to build their nests. Derek and Richard follow up on the most photographed cows in Ireland, the Highland cattle in North County Dublin, one of which has just given birth to a pure white calf. And Mooney reporter Katriona McFadden revisits a stretch of land in County Mayo that's been dubbed the "edible landscape".
Malahide's Highland Cattle: An Update
Five adult Highland cattle have lived at Robswall in Malahide, Co. Dublin, for the last few months. These fearsome-looking shaggy long-horned beasts have become very popular with local people. Children are feeding them carrots, and the animals have now become tame. They are the most photographed cattle in Ireland!
Dr. Richard Collins with Peter Jones
The cattle are owned by father and son Peter and Paul Jones, and the field where the cattle are located is the property of Fingal County Council.
They are part of an experiment to see if cattle can reduce the grass cover in a field to such an extent that it suits brent geese, which like short swards.
Two of the cows gave birth recently; one of the calves is almost white, although it is not in fact an albino. This week Mooney Goes Wild was present to see the herd, now of seven animals, loaded onto a trailer for transport back to Wicklow. They will be away undergoing veterinary health checks after which they will return to Malahide. A bull will join them in due course. So we can expect more calves to join them!
Swift Nestbox Project At UCC
This is the time of year when birds occupy much of our time on this programme. We have boxes strategically placed in locations throughout the country – and we're watching closely as birds begin to nest and hopefully start laying their eggs.
Any day now we can expect to see Swifts beginning to arrive from Africa, and in UCC they're running a project to attract these birds to nest in boxes they have attached to university buildings.
Swift Nest Monitor
Research has shown that a critical factor in getting Swifts to nest is the use of recorded birdsong. This mimics colonies of nesting birds which captures their interest and attracts them down to have a look and then – with a bit of luck – to nest.
Swift Nest Boxes
Jim Wilson went out to find out more from Professor John O'Halloran who is Head of Biology, Earth and Environmental Sciences at University College Cork...
Professor John O'Halloran
John O'Halloran's Swift Blog
Inspired by some photos taken by Derek Mooney in Azerbaijan of Swift nest boxes and the conservation status of this poorly known bird, we decided to erect nest boxes with webcams at The School of Biological Earth and Environmental Sciences, University College Cork (www.ucc.ie/en/bees).
Swift Building in Baku, Azerbaijan
The Common Swift Apus apus (or Swift) is a medium sized bird somewhat similar to the Swallow, but much larger, a faster flier and noisier! Soon they will arrive in Ireland and spend about three months in our cities and towns, screaming across the sky. It is one of my strongest childhood memories of spring, when swifts used to arrive in our primary school yard and nested under the eaves of my old primary school. I remember, as a young child, watching and listening to them as they screamed and flew into the school yard, having travelled thousands of miles from Africa, oblivious to the cacophony of children screaming in the yard. This experience in part inspired me in my career in ornithology and zoology; the fact that these birds spend their entire lives in the air, only dropping from the sky to nest in buildings in our cities and towns since ancient Roman times. Amazing!
These amazing birds will arrive in early May, some weeks after our Swallows and Martins and will depart early too in August, choosing to spend their short summer in Northern Europe. Their scientific Apus apus name comes from an ancient Greek word 'without feet'. These birds have legs so short they are almost invisible and never choosing to land except briefly to cling to buildings to build their nests. In fact, if they do land on the ground they are helpless and vulnerable to predation. Back in my primary school days, I recall finding a young Swift apparently having fallen from its nest (most likely premature fledging) being helpless and picking it up and making it airborne by casting it gently to the wind. Today many modern school yards are silent to the sound of the Swift as refurbished buildings have excluded them from nesting. Nest boxes can replace these lost nesting habitats.
At University College Cork, in collaboration with RTÉ's Derek Mooney and Mooney Goes Wild, we have set up six swift nest boxes with web cams deployed (www.ucc.ie/en/bees/outreach/nestbox). We hope to attract these iconic birds to nest in these boxes in the coming days. To help attract them to the boxes we have been playing a recording of Swift calls for 24 hours, seven days a week for the last ten days. We hope that these recordings will attract the birds to nest in the boxes and by observing them using the nest cameras we will gain a deeper understanding of their biology and gain a glimpse of secret lives of these amazing birds.
We wait in hope!
John O'Halloran, Professor of Zoology, University College Cork
April 23rd 2014
How Do Birds Choose Nesting Materials?
New research suggests that birds can learn to choose the best building materials for their nests. It was previously thought that birds' choice of nest material was determined by their genes - with each type of bird having an "innate nest template".
A zebra finch
The research was carried out by Dr Ida Bailey and her colleagues in St Andrews University in Fife in Scotland, and Ida joins us this afternoon from St Andrews...
Feeding Fat To Birds
We had an interesting e-mail into the programme recently. Sam Crawford and his wife June live close to the Kildare/Carlow border and they have a passion for feeding the birds in their garden. But it's not just a case of throwing out some bird seed. Sam takes it very seriously and makes his own bird cake, using wild bird seed and suet.
And therein lies Sam's problem!
Was he providing TOO much fat for the birds and would this high fat intake affect them badly? We sent our reporter, Terry Flanagan, off to watch Sam prepare his bird cake and to offer whatever advice he could...
Edible Landscapes
About a year ago, we had a listener on Mooney called Cathriona McCarthy. She was a contestant on Mooney's Monday Quiz and she happened to mention, in passing, that she was part of a long-term 'Edible Landscapes' project in Co Mayo.
The aim is to develop a 30-mile stretch of greenway, running from Westport to Achill, full of plants that are edible to humans and animals alike. Their vision is that anyone walking or cycling along the greenway could stop at any point and pick an apple or a pear or a strawberry.
Last year, we went down to meet the volunteers as they started the project, and we promised we would return to see their progress.
Volunteers working on the Edible Landscape project
Well, one year on, the Edible Landscapes people are still working away on trying to plant 30 miles of food . But they've become sidetracked a bit with a fascinating mission to save their Heritage Apple Trees.
They realised that there were many beautiful apple trees in their region that were in danger of dying out! So they decided to bring together the people of Westport, to teach them how to graft these apple trees and save them for future generations. Mooney reporter Katriona McFadden went along to one of the grafting workshops.
For more information on the Edible Landscape project, visit www.ediblelandscape.ie.
National Dawn Chorus Day
National Dawn Chorus Day will take part on Sunday, May 18th 2014. If you are part of a group who will be taking part in a Dawn Chorus event in your local area, and want to register your event with us, please send full details - name, contact number, what will be happening and where, to mooney@rte.ie, with the subject line 'Dawn Chorus 2014'. And who knows, we may contact you during our Dawn Chorus broadcast!
Where will you be on National Dawn Chorus Day?
Mooney Tunes 10
Can you believe it? It's Mooney Tunes time again, and astonishingly, we are approaching our tenth concert!
It all started in September 2009, at the National Concert Hall. The very first Mooney Tunes featured music such as Send In The Clowns, The Anvil Chorus and even the theme from Hawaii Five-O.
Over the last nine concerts, there hasn't been any genre of music we haven't covered. We've done a lot of classical favourites, we've had arias and choruses from some of the greatest operas ever written.
In the last concert, Mooney Tunes 9 in December last year, we did some incredible jazz, like Jack L singing My Way, and the big band orchestra performing Sing Sing Sing by Benny Goodman.
We've had pop, traditional Irish, even country music - Daniel O'Donnell went down a treat at Mooney Tunes 7!
All in all, over the nine concerts so far, we have brought you a total of 152 pieces of music. They were performed by some of the cream of Irish and international talent, accompanied by the RTÉ Concert Orchestra.
Everybody from sopranos Cara O'Sullivan and Claudia Boyle, tenor Paul Potts, baritone John Molloy have performed. We've had Brian Kennedy, Jerry Fish, Chloe Agnew, John Sheehan from the Dubliners. We also did a special Eurovision tribute, with Niamh Kavanagh, Linda Martin, Paul Harrington and Charlie McGettigan.
Anyway, the good news is, we want to bring you another gem of a show. And, since it's our 10th concert, we've decided to a kind of "best of".
We would like you, our listeners, to tell us your favourite moments from the last nine shows. Now, you don't have to have been to the shows to nominate a favourite moment. All of the concerts have been broadcast on RTÉ Radio One shortly after the live performances.
And to help, here's a list of every single piece of music that we have featured!
LIST OF MUSIC PLAYED AT MOONEY TUNES CONCERTS
01. Begin The Beguine
02. Ev'ry Time We Say Goodbye
03. Lizst Rhapsody No. 2
04. Beat Out That Rhythm
05. O Mio Babino Caro
06. Pink Panther Theme
07. Chiqitta
08. Pure Imagination
09. Silent Night
10. Che Gilida Manina
11. Nessun Dorma
12. My Way
13. Under My Skin
14. When A Child Is Born
15. Sing Sing Sing
16. Let It Snow
17. Strauss
18. Also Sprach Zarathustra
19. Bridge Over Troubled Water
20. E il Sol Dell Amina from Rigoletto
21. Donizetti – Una Furtiva Lagrima
22. Superstar
23. Tchaikovsky-Polonaise Onegin
24. Roll Back The Clouds
25. She's Out Of My Life
26. You Don't Have To Say You Love Me
27. Bond Theme
28. Moonraker / Diamonds Are Forever
29. Minuet & Badiniere from Orchestral Suite No. 2
30. Edelweiss
31. My Heart Will Go On
32. Lonesome Boatman
33. O Holy Night
34. Mediation from Thais
35. That's Amore
36. In Paradisum
37. Gabriel's Oboe
38. The Way We Were
39. Last Christmas
40. Hark The Herald Angels Sing
41. As Long As He Needs Me
42. Soul Bossa Nova
43. Marriage Of Figaro: Duettino Sul Aria
44. One Day Like This
45. Jerusalem
46. Swan Lake: Introduction
47. Send In The Clowns
48. I Left My Heart In San Francisco
49. My Heart Will Go On
50. Les Mis: Bring Him Home
51. Carmen: Intermezzo
52. Ain't No Mountain High Enough
53. South Pacific - Some Enchanted Evening
54. Verdi - La Traviata - Siempre Libre
55. Have I Told You Lately
56. Time To Say Goodbye
57. True Friends
58. Hello Dolly
59. Daydream Believer
60. Requiem - Pie Jesu
61. Someone To Watch Over Me
62. The Sound Of Music: Climb Every Mountain
63. The Producers
64. Nessun Dorma
65. Star Of Bethlehem
66. Nowhere Man
67. Marino Waltz
68. The Christmas Song
69. Hope from 'Irish Destiny'
70. In Your Eyes
71. Why Me?
72. Rock 'n' Roll Kids
73. O Holy Night
74. Dances With Wolves
75. Wind Beneath My Wings
76. Old Man River
77. Fields of Athenry
78. Raindrops Keep Falling On My Head
79. O Mio Babbino Caro
80. Suite from The Quiet Man
81. Over The Rainbow
82. Libertango
83. Adagio from Spartacus
84. The Bridge (An Droichead)
85. Theme from JFK/West Wing
86. Memory from Cats
87. Un Bel Di
88. Ave Maria
89. Elizabethan Serenade
90. Born Free
91. Can't Take My Eyes Off of You (You're Just Too Good To Be True)
92. As Long As He Needs Me
93. Por Una Cabeza
94. Troika
95. When A Child Is Born
96. I'll Be Home For Christmas
97. Baby, It's Cold Outside
98. Trepak from The Nutcracker Suite
99. Once Upon A Time In The West
100. Vilia from The Merry Widow
101. Jingle Bells Forever
102. Va Pensiero (Chorus of the Hebrew Slaves)
103. Song Of Bernadette
104. Harry's Wonderous World
105. Lament
106. You Raise Me Up
107. Silent Night 1915
108. Do Re Me
109. Somewhere Over The Rainbow
110. O Holy Night
111. A Christmas Festival/ Sleigh Ride
112. Theme From Dragnet
113. Fiddler On The Roof
114. Nella Fantasia
115. Flower Duet
116. Champagne Polka
117. One Fine Day (from Madame Butterfly)
118. The Coolin
119. Hymn To Hope
120. Everybody Hurts
121. 80's TV Themes Medley
122. We Have All The Time In The World
123. 633 Squadron
124. Star Trek
125. Le Basque
126. Cavatina
127. We Shall Overcome
128. It's For You
129. When I Fall In Love
130. Hallelujah
131. Cinema Paradiso
132. Impossibly Beautiful
133. Danny Boy
134. You'll Never Walk Alone
135. Riverdance
136. Hawaii Five-O
137. William Tell Overture
138. A Summer Place / Music To Watch Girls By
139. Everybody's Talking
140. Sunday Miscellany theme
141. Onedin Line / Spartacus
142. Gabriel's Oboe – The Mission
143. Radetsky March
144. Anvil Chorus
145. Mise Eire
146. Classical Gas
147. If
148. Ravel's Bolero
149. Barccarolle - O Sole Mio
150. Chariots Of Fire
151. Hallelujah Chorus
152. Cavalleria Rusticana
Mooney Tunes 10 will take place on Friday, June 13th at the Bord Gáis Energy Theatre at 8pm. Tickets will go on sale the program is finalised. We want people to nominate from the list of tunes on the website. And we may even include a couple of surprises. It will be the middle of the summer, so why not think of some of your summer favourites!? E-mail mooney@rte.ie, with the subject line 'Mooney Tunes 10'!
Eurovision Green Room Party
Join Mooney in our Eurovision Green Room at the Bord Gáis Energy Theatre on Saturday, May 10th 2014. The party takes place in the Circle Club.
If you want to be there, all you have to do is tell us in not more than forty words why you and a friend or friends LOVE the Eurovision. All entrants/attendees must be over 18. If you are lucky enough to receive a golden invitation to our EUROVISION GREEN ROOM you will get to see all the action as it happens live from Copenhagen.
Tickets will be allocated to couples and groups of four people.
All attendees must make their own way to and from the venue.
There is no cash alternative to this prize.
Closing date for receipt of entries is TODAY, April 25th 2014
Usual RTE terms and conditions apply.
The Cuckoo In Bushy Park
We find out about all the cuckoos that have been heard across the country, and talk to listener Sean O'Neill about the cuckoo he heard in Bushy Park in Terenure in Dublin...
Hedgerows: It is an offence to 'cut, grub, burn or otherwise destroy hedgerows on uncultivated land during the nesting season from 1 March to 31 August, subject to certain exceptions'. For more information, click here.
To contact your local wildlife ranger, click here for contact details. To read the Wildlife (Amendment) Act 2000, click here.
IMPORTANT NOTICE
Please DO NOT send any live, dead or skeletal remains of any creature whatsoever to Mooney Goes Wild.
If you find an injured animal or bird, please contact the National Parks & Wildlife Service on 1890 20 20 21, or BirdWatch Ireland, on 01 281-9878, or visit www.irishwildlifematters.ie