Mooney, Tuesday April 15th 2014
This year's Dawn Chorus programme took place on Sunday, May 6th 2018, and was a roaring success! All India Radio producer Monika Gulati sent us a pic of herself sporting our Dawn Chorus beanie!!
May Events
Well whilst our Dawn Chorus programme may have finished for another year, throughout May, events are still taking place around the country to celebrate the beautiful birdsong that our feathered friends provide. For more information on these events, and on the annual Burren In Bloom festival that takes place from May 18th - 20th, visit our events listings page! And if you have an event you'd like to let our listeners know about, e-mail mooney@rte.ie.
Follow Us On Social Media:
Facebook: www.facebook.com/rtenature
E-mail Us: mooney@rte.ie
Caring For Wild Animals
Please note that many species of mammals, birds, invertebrates etc... are protected under law and that, even with the best of intentions, only someone holding a relevant licence from the National Parks & Wildlife Service should attempt the care of these animals. For full details, please click here to read the NPWS Checklist of protected & rare species in Ireland. If you are concerned about a wild animal, please contact your local wildlife ranger - click here for details.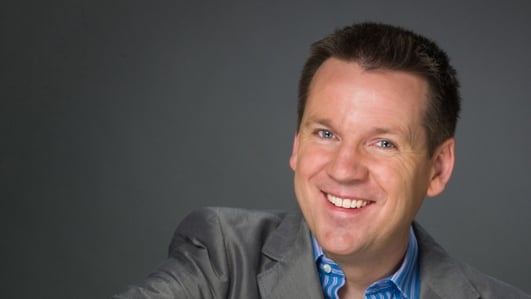 On Mooney today...
25 years on, we remember all those who died in the Hillsborough tragedy. Katriona McFadden feasts on food that was destined for the scrapheap. We find out more about the growing area of moob reduction. And we'll be hearing about some of the most memorable movie endings of all time...
Hillsborough Remembered, 25 Years On
There are very few sounds more moving than a chorus of tens of thousands of voices, joined in unison, sharing a common bond. You'll Never Walk Alone, the anthem of Liverpool Football Club, is the supreme example of this experience.
If you play the above video, you'll hear the combined voices of 52,000 Liverpool and Celtic fans, recorded at the Aviva Stadium, in Dublin. And each and every one of those fans will, at this moment, be pausing for a moment's reflection.
On this day, 25 years ago, a tragedy of unparalleled magnitude took place at the Hillsborough football stadium in Sheffield, England. The occasion was the 1989 FA Cup semi-final between Liverpool and Nottingham Forest - an occasion of great celebration for both clubs. But an occasion which became a tragic turning point in the history of football, both in England and internationally.
The Hillsborough disaster, where 96 Liverpool fans lost their lives, sent shockwaves through the nation that brought the game of association football the world. Its reverberations were felt not just in the English game, but in every nation in the world where the game of soccer is played, enjoyed and cherished.
The semi-final kicked off at the traditional time of 3pm. But even at that stage, and during the opening minutes of the game, it was clear to many that a potentially horrific situation was unfolding.
At six minutes past three, the game was abandoned. And over the coming hours, the full and unbelievable horror began to emerge.
You'll Never Walk Alone has been recorded by many artists. It was originally from the musical Carousel, and producer Olan McGowan joins Derek in studio to tell us a little more about the song...
Mooney's Money
We've €1,000 to give away today to save or spend as you please, take a break from your bills, or a make a break to the sun, it's up to you!

For your chance to win the cash, answer the following competition question:
Tuesday, April 15th 2014

True or false: The Beatles came from Liverpool?
If you think you know the answer, call or text the competition line:

ROI: 1515 71 72 00

NI: 0901 293 3501
text MOONEY followed by your answer and name to 57111 (NI and ROI)

Each text entry costs €1 (incl VAT) or GBP £1.00. Calls from the eircom network will cost €1.02 (incl VAT) and from a BT landline will cost GBP £1.02. Calls from other networks and from mobiles will cost more.
Please note, the person named in the entry must be aged 18 years or older as at date of entry.
Competition lines open from 2pm and will close at 4.20pm today, (15/04/14). Please do not enter outside of the advertised competition window as you will be charged for your entry, but your entry will not be included. From time to time, these open/close times may vary. Any change to the standard open/close times will be announced here and on the show. The cash prize winner will be announced on-air towards the end of the Mooney show each day.

COMPETITION TERMS AND CONDITIONS

Call Service Provider: Phonovation. Tel: 0818 217 100.

Text Service Provider: Oxygen8/Xiam Interactive. Tel: 0818 444 433

Please do not enter outside the advertised competition open and close times and date(s) as you will be charged, but your entry will not be included in the draw. Please do not enter during programme replays on the RTÉ Radio Player after the advertised close time and date as you will be charged for your entry, but your entry will not be included as the competition will have closed.

Entrants must be aged 18 years or older as at date of entry and a resident of the Republic of Ireland or Northern Ireland in order to qualify as the prize winner.

Promoter reserves the right to request proof of age, verifiable by birth cert or passport only, and proof of residency, verifiable by recent utility bill only (issued within 6 months of win).

1 x Mooney's Money prize winners will win a €1,000 cash prize. (All cash prizes issued to the winner by euro cheque, made payable to the winner, allow 28 working days for delivery).
By entering the competition, the participants agree to be bound by the terms and conditions; that their surname and county of residence may be announced on-air if they win a prize; and agree to have their details/image/winner sequence used for promotional purposes if required.
Employees of RTÉ, Phonovation, Xiam Interactive and their associated partners, companies or suppliers and their immediate family members are not eligible to win/enter.

RTÉ's decision in relation to selection of winner is final and no correspondence will be entered into.
RTÉ standard competition terms and conditions also apply.
Foodcloud
It's always nice when a dinner invitation comes in the post, so we were very excited when an organisation called 'Foodcloud' invited us to a 'Feast', no less, in Smock Alley Theatre in Temple Bar last week! But on further reading of the invitation, it turned out to be 'dinner with a difference'...
The entire menu would be cooked from supermarket surplus and ingredients that would ordinarily be thrown away in an effort to highlight food waste.
The Foodcloud Feast was attended by 160 people, all of whom paid €37 for a three-course meal - so Mooney reporter Katriona McFadden put on her best frock and went along.
The first person she met was co-founder of Foodcloud, Iseult Ward. The 23-year-old Trinity graduate organised the whole event and she told Katriona what 'Foodcloud' is all about...
For more information about Foodcloud, visit www.foodcloud.ie.
Moob Reduction
Pictured above are three well known, bare-chested males - Simon Cowell, John Travolta and Arnold Swarzenegger.
And when you look at their upper bodies, they're not exactly ideal specimens of the male body. All three are showing signs of their age with prominent beer bellies, sagging skin, and what are called "man boobs" or "moobs".
We don't know if any of the aforementioned have ever considered having cosmetic work done on their chests but apparently male breast reduction is on the increase. Even here in Ireland.
Recently Derek visited the Venus Medical Beauty Clinic in Dundrum, in Dublin, to talk to John. John is a 30-year-old IT engineer, who had the procedure done last October...
And Derek also talked to Dr. Peter Prendergast (pictured above), President of the European College of Aesthetic Medicine and co-founder of Venus Medical Beauty. Dr. Prendergast performs what's technically referred to as Vaser Lipoplasty (or ultra sound assisted Lipoplasty) in reducing male breast size...
For more information about the procedure, visit www.venusmedical.ie.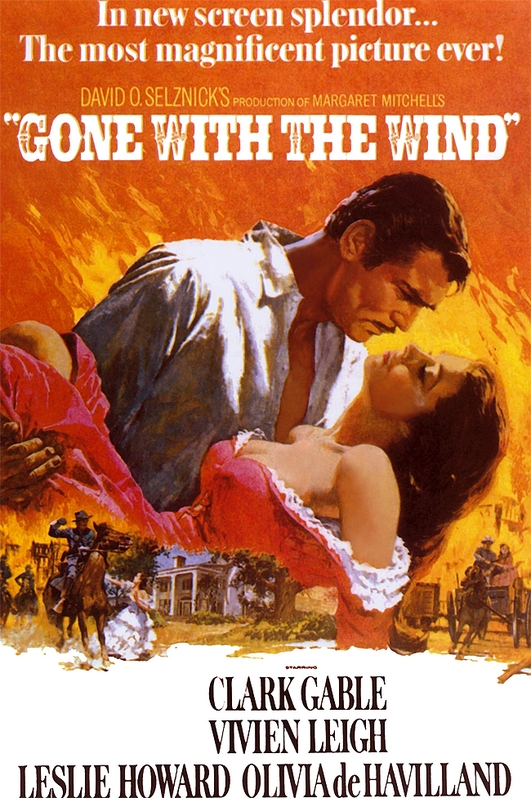 Movie Endings
Last week, we looked at the idea of happiness – and Always Look On The Bright Side Of Life, this song from Monty Python's Life Of Brian was mentioned as the ultimate example of positive thinking and smiling through adversity. It is also one of the landmark movie endings of the last 50 years – and it's in good company...
From Rick Blaine's "Louis, I think this is the beginning of a beautiful friendship" (ending Casablanca), to Scarlett O'Hara's "I'll go home and I'll think of some way to get him back. After all, tomorrow is another day!", ending the epic Gone With The Wind, to Norma Desmond's classic "You see, this is my life. It always will be! There's nothing else - just us - and the cameras - and those wonderful people out there in the dark. All right, Mr. De Mille, I'm ready for my close-up", many's a movie saves the best line till last.
Joining us in studio today with his top movie endings is Michael Doherty Entertainment Editor with the RTÉ Guide...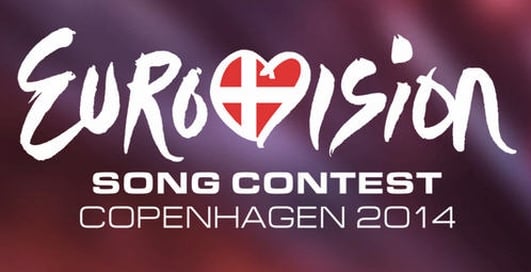 Eurovision Green Room Party
Join Mooney in our Eurovision Green Room at the Bord Gáis Energy Theatre on Saturday, May 10th 2014. The party takes place in the Circle Club.
If you want to be there, all you have to do is tell us in not more than forty words why you and a friend or friends LOVE the Eurovision. All entrants/attendees must be over 18. If you are lucky enough to receive a golden invitation to our EUROVISION GREEN ROOM you will get to see all the action as it happens live from Copenhagen.
Tickets will be allocated to couples and groups of four people.
All attendees must make their own way to and from the venue.
There is no cash alternative to this prize.
Closing date for receipt of entries is April 25th 2014
Usual RTE terms and conditions apply.
National Dawn Chorus Day
National Dawn Chorus Day will take part on Sunday, May 18th 2014. If you are part of a group who will be taking part in a Dawn Chorus event in your local area, and want to register your event with us, please send full details - name, contact number, what will be happening and where, to mooney@rte.ie, with the subject line 'Dawn Chorus 2014'. And who knows, we may contact you during our Dawn Chorus broadcast!
Where will you be on National Dawn Chorus Day?
Hedgerows: It is an offence to 'cut, grub, burn or otherwise destroy hedgerows on uncultivated land during the nesting season from 1 March to 31 August, subject to certain exceptions'. For more information, click here.
To contact your local wildlife ranger, click here for contact details. To read the Wildlife (Amendment) Act 2000, click here.
IMPORTANT NOTICE
Please DO NOT send any live, dead or skeletal remains of any creature whatsoever to Mooney Goes Wild.
If you find an injured animal or bird, please contact the National Parks & Wildlife Service on 1890 20 20 21, or BirdWatch Ireland, on 01 281-9878, or visit www.irishwildlifematters.ie