Mooney, Monday April 7th 2014
This year's Dawn Chorus programme took place on Sunday, May 6th 2018, and was a roaring success! All India Radio producer Monika Gulati sent us a pic of herself sporting our Dawn Chorus beanie!!
May Events
Well whilst our Dawn Chorus programme may have finished for another year, throughout May, events are still taking place around the country to celebrate the beautiful birdsong that our feathered friends provide. For more information on these events, and on the annual Burren In Bloom festival that takes place from May 18th - 20th, visit our events listings page! And if you have an event you'd like to let our listeners know about, e-mail mooney@rte.ie.
Follow Us On Social Media:
Facebook: www.facebook.com/rtenature
E-mail Us: mooney@rte.ie
Caring For Wild Animals
Please note that many species of mammals, birds, invertebrates etc... are protected under law and that, even with the best of intentions, only someone holding a relevant licence from the National Parks & Wildlife Service should attempt the care of these animals. For full details, please click here to read the NPWS Checklist of protected & rare species in Ireland. If you are concerned about a wild animal, please contact your local wildlife ranger - click here for details.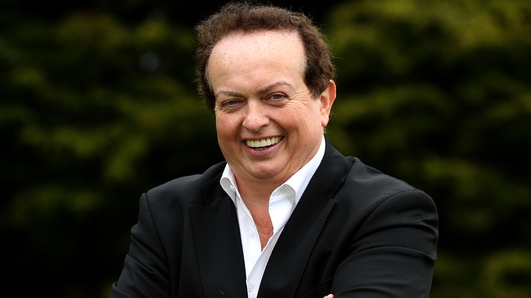 On Mooney today, with Marty Morrissey...
The show celebrates the 40th anniversary of Abba's Waterloo with conductor Andy O'Callaghan. We hear all about the band's backstory from Ingmarie Halling - curator of the ABBA Museum and their former Wardrobe Supervisor. And Diarmuid Gavin will be in studio to chat about his new paving range, the Ideal Homes Show and visiting South Fork ranch and meeting the Ewings on the set of Dallas!
Mooney's Money
We've €1,000 to give away today to save or spend as you please, take a break from your bills, or a make a break to the sun, it's up to you!

For your chance to win the cash, answer the following competition question:
Monday, April 7th 2014

True or false: ABBA won the Eurovision 40 years ago this month?
If you think you know the answer, call or text the competition line:

ROI: 1515 71 72 00

NI: 0901 293 3501
text MOONEY followed by your answer and name to 57111 (NI and ROI)

Each text entry costs €1 (incl VAT) or GBP £1.00. Calls from the eircom network will cost €1.02 (incl VAT) and from a BT landline will cost GBP £1.02. Calls from other networks and from mobiles will cost more.
Please note, the person named in the entry must be aged 18 years or older as at date of entry.
Competition lines open from 2pm and will close at 4.20pm today, (07/04/14). Please do not enter outside of the advertised competition window as you will be charged for your entry, but your entry will not be included. From time to time, these open/close times may vary. Any change to the standard open/close times will be announced here and on the show. The cash prize winner will be announced on-air towards the end of the Mooney show each day.

COMPETITION TERMS AND CONDITIONS

Call Service Provider: Phonovation. Tel: 0818 217 100.

Text Service Provider: Oxygen8/Xiam Interactive. Tel: 0818 444 433

Please do not enter outside the advertised competition open and close times and date(s) as you will be charged, but your entry will not be included in the draw. Please do not enter during programme replays on the RTÉ Radio Player after the advertised close time and date as you will be charged for your entry, but your entry will not be included as the competition will have closed.

Entrants must be aged 18 years or older as at date of entry and a resident of the Republic of Ireland or Northern Ireland in order to qualify as the prize winner.

Promoter reserves the right to request proof of age, verifiable by birth cert or passport only, and proof of residency, verifiable by recent utility bill only (issued within 6 months of win).

1 x Mooney's Money prize winners will win a €1,000 cash prize. (All cash prizes issued to the winner by euro cheque, made payable to the winner, allow 28 working days for delivery).
By entering the competition, the participants agree to be bound by the terms and conditions; that their surname and county of residence may be announced on-air if they win a prize; and agree to have their details/image/winner sequence used for promotional purposes if required.
Employees of RTÉ, Phonovation, Xiam Interactive and their associated partners, companies or suppliers and their immediate family members are not eligible to win/enter.

RTÉ's decision in relation to selection of winner is final and no correspondence will be entered into.
RTÉ standard competition terms and conditions also apply.
40 Years Of ABBA!
40 years ago yesterday, in 1974, ABBA took the world by storm with Waterloo, beating Ireland's entry from Tina Reynolds into an honourable 7th place.
And how long ago it all seems now! Babies born in 1974 include Ryan Tubridy, Keith Duffy, Gráinne Seoige and Andrea Corr!
It was the year that Cearbahall Ó Dálaigh became the fifth president of Ireland; the army provided transport for the public as Dublin bus went on strike for 9 weeks and Powerscourt was destroyed by a fire.
The seventies was also the era of miniskirts and bell-bottoms, tank-tops and platforms – and the musical Joseph And His Amazing Technicolour Dreamcoat was the biggest stage hit of the year in Dublin. The cast included young comedian Brendan Grace and gave Tony Kenny one of his biggest hits: Any Dream Will Do.
But in Brighton, in England's sunny south east – it was all about one band which exploded into our collective consciousness on April 6th 1974. Agnetha, Frida, Benny and Bjorn, known as ABBA.
Joining us in studio today is Andy O'Callaghan - musician, keyboards player, arranger, composer and conductor. He has played keyboards at five Eurovision Song contests held in Dublin. And he's the conductor and arranger of an annual ABBA tribute show, performed with the RTÉ Concert Orchestra...
Platform boots, sequined jumpsuits, flared dungarees, tiny tunics and glittering hotpants – ABBA could never be described as 'shrinking violets' when it came to style – and satin seems to have been their material of choice.
To this day their costumes are emulated at Fancy Dress parties around the world by wannabe Bennies, Bjorns, Anna-Frids and Agnethas.
But, if you want to see the originals you'll have to travel to Stockholm in Sweden where the costumes are on display in Abba: The Museum.
Ingmarie Halling is the curator there - as well as being ABBA's former Wardrobe Supervisor - and she joins us on the line today from the UK...
Ingmarie has written a book about ABBA entitled: Abba: The Treasures. It's a book of unseen memorabilia and personal anecdotes. It was published in 2014 to mark the 40th anniversary of their Eurovision win. Abba: The Treasures is by Carl Magnus Palm and Ingmarie Halling. It's published by Carlton Books and the RRP is £30. The ISBN is 9781780974941. For more information, click here.
Charlie McGettigan & Paul Harrington
Today, we are celebrating the 40th anniversary of ABBA's Eurovision Song, Waterloo, considered by many to be the greatest Eurovision song of all time. But let's not forget, we've had some terrific entries ourselves, and some outstanding winners.
On the line this afternoon is a man celebrating the 20th anniversary of his own Eurovision victory, in partnership with Charlie McGettigan - Paul Harrington - the duo won the Eurovision Song Contest in 1994 with Rock'n'Roll Kids:
To celebrating those 20 years, Paul and Charlie will be hositing a very special evening in Dublin tonight:
In the Sugar Club in Dublin, on Leeson Street, Paul Harrington and Charlie McGettigan will be performing a special 20th anniversary evening with invited guests. This year is the 20th anniversary of their victory with Rock'n'Roll Kids. Tickets for tonight's performance and €16.50, and can be purchased from www.tickets.ie, or on the door of the venue.
And for Eurovision fans, we have some very special news! As you know, Mooney is hosting a party on the night of the Eurovision Song Contest Final, which takes place on May 10th, 2014 - almost exactly two months away. And the good news is, Paul Harrington is going to come along and play on the evening!
Paul would be delighted to accompany people who want to sing their own special song - it doesn't have to be a Eurovision song. It could be anything. So if you've ever fancied singing with a Eurovision singer, read the info below to find out you could win a Golden Ticket to our Eurovision Green Room Party!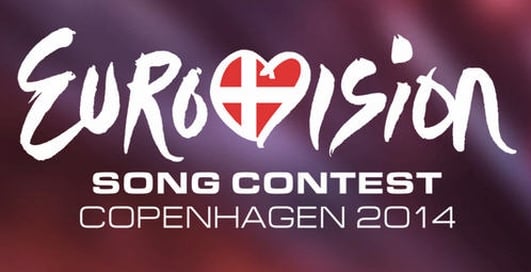 Eurovision Green Room Party
Join Mooney in our Eurovision Green Room at the Bord Gáis Energy Theatre on Saturday, May 10th 2014. The party takes place in the Circle Club.
If you want to be there, all you have to do is tell us in not more than forty words why you and a friend or friends LOVE the Eurovision. All entrants/attendees must be over 18. If you are lucky enough to receive a golden invitation to our EUROVISION GREEN ROOM you will get to see all the action as it happens live from Copenhagen.
Tickets will be allocated to couples and groups of four people.
All attendees must make their own way to and from the venue.
There is no cash alternative to this prize.
Closing date for receipt of entries is April 25th 2014
Usual RTE terms and conditions apply.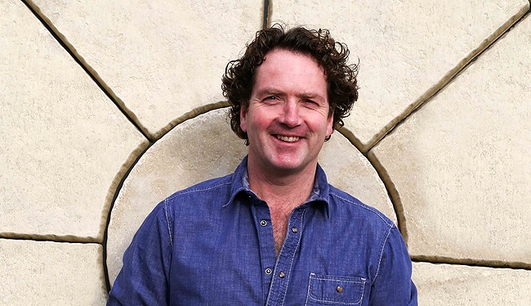 Diarmuid Gavin
When you think of the Chelsea Flower Show, possibly the first person you would think of would be Diarmuid Gavin, as synonymous as he is with the world famous horticultural show...
But it's a different show where you'll find Diarmuid this weekend. Diarmuid has developed a range of paving products in association with Kilsaran Home, a 50 year old family firm based in Dunboyne, Meath, and those first products will make their debut at the Ideal Home Show, as part of the Show House Garden.
They plan to preview the range next August, when the World Garden Centre Congress meets in Ireland, and then launch to trade in September and have on shelves internationally early in 2015.
The Ideal Home Show runs throughout the weekend from Friday, April 11th (from 2.00pm-9.30pm) and Saturday and Sunday, April 12th and 13th (from 10am to 6pm each day). For more, visit www.idealhome.ie. For more information about Diarmuid at the Ideal Homes Show, visit www.idealhome.ie/home-extension-feature - and for free tickets to the event, click here. Diarmuid's Gardening Advice slots at the Show will be:
- Saturday, April 11th: 12.15pm - 12.45pm
- Sunday, April 12th: 3.15pm - 3.45pm
Dermot also chats to us about an amazing visit he made to the set of the TV series Dallas last November. He was doing a few reports for ITV's This Morning show, one of which was a visit to South Fork where they were filming the current series...
Diarmuid gets into character at South Fork!
Diarmuid with Linda Grey, who plays Sue Ellen
Diarmuid and Josh Henderson, who plays John Ross
Diarmuid with Patrick Duffy, who plays Bobby
Diarmuid with Brenda Strong, who plays Anne Ewing
National Dawn Chorus Day
National Dawn Chorus Day will take part on Sunday, May 18th 2014. If you are part of a group who will be taking part in a Dawn Chorus event in your local area, and want to register your event with us, please send full details - name, contact number, what will be happening and where, to mooney@rte.ie, with the subject line 'Dawn Chorus 2014'. And who knows, we may contact you during our Dawn Chorus broadcast!
Where will you be on National Dawn Chorus Day?
Hedgerows: It is an offence to 'cut, grub, burn or otherwise destroy hedgerows on uncultivated land during the nesting season from 1 March to 31 August, subject to certain exceptions'. For more information, click here.
To contact your local wildlife ranger, click here for contact details. To read the Wildlife (Amendment) Act 2000, click here.
IMPORTANT NOTICE
Please DO NOT send any live, dead or skeletal remains of any creature whatsoever to Mooney Goes Wild.
If you find an injured animal or bird, please contact the National Parks & Wildlife Service on 1890 20 20 21, or BirdWatch Ireland, on 01 281-9878, or visit www.irishwildlifematters.ie