Mooney, Friday April 4th 2014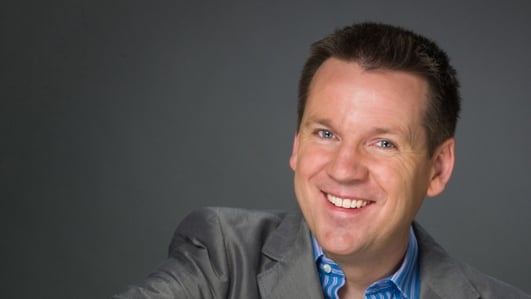 Mooney
Derek Mooney with his unique mix of conversation, information, advice and entertainment
On Mooney Goes Wild today...
We go around the country investigating listener stories about their local wild birds: raptors in County Kerry, thrushes in Louth, and chickens in County Cork. And it seems that butterflies are thriving again, as the Irish butterfly monitoring scheme records 66,000 butterflies across 33 species - a one third increase in just one year! Plus - is it a goat, is it a sheep? No, it's a geep! We find out about one Kildare farmer's unusual hybrid, and invite your names for it!
National Dawn Chorus Day
National Dawn Chorus Day will take part on Sunday, May 18th 2014. If you are part of a group who will be taking part in a Dawn Chorus event in your local area, and want to register your event with us, please send full details - name, contact number, what will be happening and where, to mooney@rte.ie, with the subject line 'Dawn Chorus 2014'. And who knows, we may contact you during our Dawn Chorus broadcast!
Where will you be on National Dawn Chorus Day?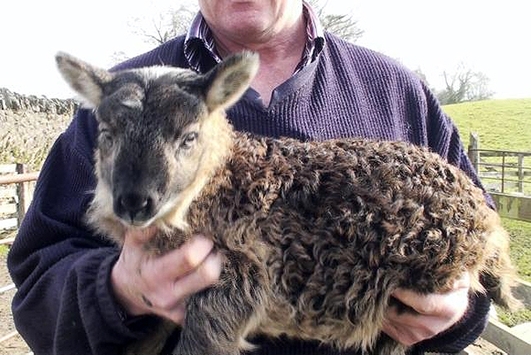 The Kildare 'Geep'
There is an interesting story doing the rounds about a strange hybrid born in County Kildare - a hybrid between a sheep and a goat. Apparently, people are wondering whether to call it a "geep" or a "shoat" - and if you have any other creative suggestions, by all means e-mail us - mooney@rte.ie!
The 'geep' (if we can call it that), was born two weeks ago to farmer Paddy Murphy of Ballymore Eustace, County Kildare.
Now, when we first heard this story, we thought this might be an April fool's joke. But apparently, it's not!
Most people out there might think it's impossible for two different species to mate! Isn't that part of the definition of a "species" as opposed to a "breed"? Different breeds of dog, in other words, can mate. But different species? Surely not?
Eanna ni Lamhna and Richard Collins have been investigating!
Paddy granted an interview to the Irish Farmer's Journal, which you can view by clicking here.
Reenascreena's Electric Chicken!
On Monday of this week, we received an e-mail from Reenascreena National School in Roscarberry in County Cork. The School Principal, Jean Dignan, wrote to us to tell us about their electric chicken! What's an electric chicken? We wondered that too, so we sent Jim Wilson along to Roscarberry to find out...
The pupils of Reenascreena National School
The chickens at Reenascreena
The chickens at Reenascreena
For more information about the school, visit their website: school.reenascreena.com.
Raptor Conservation
Yet another White-Tailed Sea Eagle was deliberately killed a couple of weeks ago. But there is some hope! Organisations like BirdWatch Ireland and their conservation partners are working tirelessly to improve the 'street cred' of raptors or 'birds of prey'.
The 'Raptor Conservation Project', run by BirdWatch Ireland, has been visiting primary schools in raptor-rich areas to educate the next generation about the importance of birds of prey.
John Lusby, Raptor Officer with BirdWatch Ireland, and Susan O'Donohue from The Heritage Council, are the duo who have been giving the talks. Mooney reporter Katriona McFadden caught up with them in Killahan National School in County Kerry, as John was handing out some wings...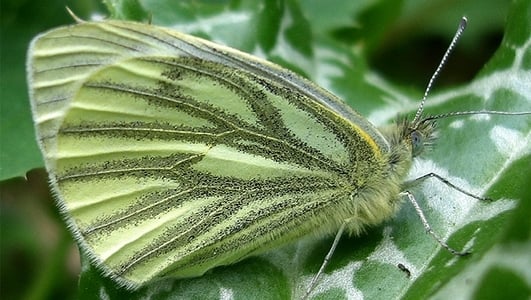 Irish Butterfly Population Increases
It has been a good year for Irish butterflies - the Irish butterfly population increased by almost a third last year! How do we know this you might ask? Who is going around counting the butterflies of Ireland? One of those who is monitoring Irish butterfly numbers is Dr. Tomás Murray, an ecologist with the National Biodiversity Data Centre and project co-ordinator with the Irish Butterfly Monitoring Scheme, and he joins us in studio today!
For more information on the Irish Butterfly Monitoring Scheme, click here, or click here to download a free Android app for identifying and reporting Irish butterflies. And for more information on Irish butterflies, visit www.irishbutterflies.com.
Nesting Mistle Thrush
Over the last few weeks, our inbox has been bulging with e-mails and pictures from all over the country, mainly of different species of birds. It's brilliant to see how passionate so many of our listeners are about Ireland's birdlife. And as always, Mooney Goes Wild is very happy to be a partner in developing those passions!
So over the last week, we decided to get some of our reporters out and about, around the country, visiting some of the people who have contacted the show by text, by e-mail, or by phone.
One such listener is Deanna McGuinness, from County Louth. She has a mistle thrush nesting on the window ledge of her spare bedroom.
Niall Hatch, Development Officer with from BirdWatch Ireland, is in the house in Louth at the moment, with Deanna to explain more...
And Derek talks to Mooney reporter Brenda Donohue and her young son Harvey about the two nests in her garden, which we believe belong to some blackbirds...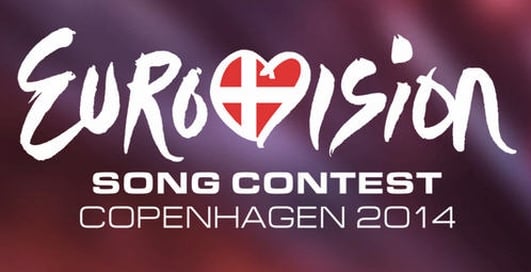 Eurovision Green Room Party
Join Mooney in our Eurovision Green Room at the Bord Gáis Energy Theatre on Saturday, May 10th 2014. The party takes place in the Circle Club.
If you want to be there, all you have to do is tell us in not more than forty words why you and a friend or friends LOVE the Eurovision. All entrants/attendees must be over 18. If you are lucky enough to receive a golden invitation to our EUROVISION GREEN ROOM you will get to see all the action as it happens live from Copenhagen.
Tickets will be allocated to couples and groups of four people.
All attendees must make their own way to and from the venue.
There is no cash alternative to this prize.
Closing date for receipt of entries is April 25th 2014
Usual RTE terms and conditions apply.
Hedgerows
It is an offence to 'cut, grub, burn or otherwise destroy hedgerows on uncultivated land during the nesting season from 1 March to 31 August, subject to certain exceptions'. For more information, click here.
To contact your local wildlife ranger, click here for contact details. To read the Wildlife (Amendment) Act 2000, click here.
Caring For Wild Animals
Please note that many species of mammals, birds, invertebrates etc... are protected under law and that, even with the best of intentions, only someone holding a relevant licence from the National Parks & Wildlife Service should attempt the care of these animals. For full details, please click here to read the NPWS Checklist of protected & rare species in Ireland. If you are concerned about a wild animal, please contact your local wildlife ranger - click here for details.
IMPORTANT NOTICE
Please DO NOT send any live, dead or skeletal remains of any creature whatsoever to Mooney Goes Wild. If you find an injured animal or bird, please contact the National Parks & Wildlife Service on 1890 20 20 21, or BirdWatch Ireland, on 01 281-9878, or visit www.irishwildlifematters.ie