Mooney, Thursday April 3rd 2014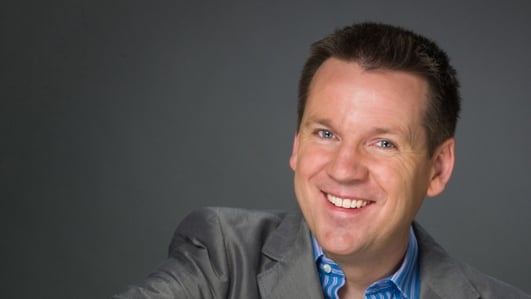 On Mooney today...
Blood donors provide the food of life for many patients throughout the country, and Mooney today traces the journey from the point of donation to delivery. Understanding Autism - and the impact the condition has on the lives of those living with it. And we meet 15-year-old Dubliner Murray and his dog Clive - authors of the froggy blog "Murray Goes Wild"!
Blood Donors
Tony Hancock probably wasn't the ideal blood donor, unwilling as he was to lose nearly an "armful" of blood. And he seemed a little too eager to get his hands on "tea and biscuits" after his tiny donation. But at least he was prepared to give blood and help save a life.
Only this week the Irish Blood Transfusion Service (IBTS) posted a message on their Facebook page appealing for more donors.
Yesterday, Mooney reporter Brenda Donohue went to the D'Olier Street clinic to see who is donating and for what reason. She spoke to Steven Cousins, the National Donor Services manager, whom she met during their busy lunchtime.
And for more on who can donate, and how, we are joined in studio by In a moment we'll speak to Dr William Murphy, Medical & Scientific Director of the Irish Blood Transfusion Service.
For more information on donating blood, and to find out if you are eligible to do so, visit www.giveblood.ie.
Mooney's Money
We've €1,000 to give away today to save or spend as you please, take a break from your bills, or a make a break to the sun, it's up to you!

For your chance to win the cash, answer the following competition question:
Thursday, April 3rd 2014

True or false: Dana won the Eurovision Song Contest for Ireland in 1970?
If you think you know the answer, call or text the competition line:

ROI: 1515 71 72 00

NI: 0901 293 3501
text MOONEY followed by your answer and name to 57111 (NI and ROI)

Each text entry costs €1 (incl VAT) or GBP £1.00. Calls from the eircom network will cost €1.02 (incl VAT) and from a BT landline will cost GBP £1.02. Calls from other networks and from mobiles will cost more.
Please note, the person named in the entry must be aged 18 years or older as at date of entry.
Competition lines open from 2pm and will close at 4.20pm today, (03/04/14). Please do not enter outside of the advertised competition window as you will be charged for your entry, but your entry will not be included. From time to time, these open/close times may vary. Any change to the standard open/close times will be announced here and on the show. The cash prize winner will be announced on-air towards the end of the Mooney show each day.

COMPETITION TERMS AND CONDITIONS

Call Service Provider: Phonovation. Tel: 0818 217 100.

Text Service Provider: Oxygen8/Xiam Interactive. Tel: 0818 444 433

Please do not enter outside the advertised competition open and close times and date(s) as you will be charged, but your entry will not be included in the draw. Please do not enter during programme replays on the RTÉ Radio Player after the advertised close time and date as you will be charged for your entry, but your entry will not be included as the competition will have closed.

Entrants must be aged 18 years or older as at date of entry and a resident of the Republic of Ireland or Northern Ireland in order to qualify as the prize winner.

Promoter reserves the right to request proof of age, verifiable by birth cert or passport only, and proof of residency, verifiable by recent utility bill only (issued within 6 months of win).

1 x Mooney's Money prize winners will win a €1,000 cash prize. (All cash prizes issued to the winner by euro cheque, made payable to the winner, allow 28 working days for delivery).
By entering the competition, the participants agree to be bound by the terms and conditions; that their surname and county of residence may be announced on-air if they win a prize; and agree to have their details/image/winner sequence used for promotional purposes if required.
Employees of RTÉ, Phonovation, Xiam Interactive and their associated partners, companies or suppliers and their immediate family members are not eligible to win/enter.

RTÉ's decision in relation to selection of winner is final and no correspondence will be entered into.
RTÉ standard competition terms and conditions also apply.
World Autism Day
If you play the above video, you'll be able to watch the wonderful Susan Boyle singing I Dreamed A Dream. But what does Susan Boyle have in common with Socrates, Charles Darwin and Albert Einstein? Or with Daryl Hannah, the singer Courtney Love and possibly Andy Warhol?
All of these people are, or are believed to have been, somewhere on the Autistic Spectrum Condition.
Yesterday was World Autism Awareness Day, and we learned how many people living on this spectrum go on to achieve great things.
Michael Fitzgerald is a professor of psychiatry at Trinity College, Dublin and in his book Unstoppable Brilliance - Irish Geniuses And Asperger's Syndrome he has written about how many of the most notable people in Irish life exhibited traits of Asperger's syndrome - people such as Samuel Beckett, Éamon de Valera, Robert Emmet, James Joyce, Padraig Pearse and W.B. Yeats.
And today, we are joined by Fiona O'Leary, from Bantry, who has a rather unique insight into life in the autistic universe. She has two children on the Autism Spectrum, she's in UCC studying Autism Studies - but it was only last November that she was diagnosed as being on the autism spectrum.
She set up a Facebook support group for Females on the Spectrum, F.A.S.I (Female Aspergers/Autism Support Ireland) - click here to find out more, and to apply to joins the group. And Fiona will be giving a talk in UCC on the April 8th, which is part of the "Life Long Learning Festival", running in Cork.
A little while ago we got an e-mail and we had to do a double-take when we saw the subject line - it said 'Murray Goes Wild'.
And we thought it must be a mistake. Perhaps someone was confusing John Murray with Derek Mooney?! But, it proved to be correct. It was just a play on words.
'Murray' is actually Murray Whooley. He's a 15-year-old teenager with autism and he and his assistance dog, Clive, have been writing a blog for the last six years. It has followers all over the world.
And Murray's Mum, Fiona, wrote in to tell us about their Blog Post "Murray Goes Wild" – all about the frogs in their pond. And we LOVED the blog!! For anyone who wants to follow Murray and Clive, click here to read their blog.
So we decided to pay them a visit at their home in Foxrock in Dublin. And it was very timely as yesterday was World Autism Day. Mooney reporter Katriona McFadden met best friends Murray and Clive, and Murray showed her his collection of ornaments from all around the world.
Blue Noses are on sale for the month of April from Xtra-vision, Eddie Rockets and HMV stores, with proceeds going to Irish Autism Action.
For more on autism, we're also joined in studio by Pat Matthews, the Executive Director of the Irish Society for Autism and co-editor of Charter Of Rights For People With Autism: Reflections And Personal Experiences.
Charter Of Rights For People With Autism: Reflections And Personal Experiences is published by www.originalwriting.ie, and the ISBN is 978-1-908817-99-0. The other publications mentioned by Pat are:
The Irish Society for Autism: European Charter of Rights for Persons with Autism:
An Irish Society For Autism's A Story Of Autism:
and the Irish Society For Autism's Characteristics Of Autism:
Eurovision Song Contest 1971
There are a lot of significant anniversaries this year, 2014. The 100th anniversary of the breakout World War One will be in July. In August, The Wizard Of Oz will be 75 years old. And in December, Gone With The Wind will also turn 75!
If you tune in on Monday, Mooney will be celebrating the 40th anniversary of the greatest Eurovision song of all time, Waterloo, by ABBA. But today, April 3rd, is a massively significant date in terms of your beloved national broadcaster, RTÉ. And it's also a Eurovision milestone!
On this very day, 43 years ago, Ireland hosted its very first Eurovision song contest. As you know, we won the contest in 1970, with Dana performing All Kinds Of Everything, over in Amsterdam.
And her victory gave this little country our very first opportunity to show off our broadcasting skills to the European public. The contest was hosted by Bernadette Ní Ghallchóir, who people of a certain generation will remember from the Irish language show Buntús Cainte, in the 1960's. And what a massively glamorous lady she was! If you click here, you'll be able to visit the RTÉ archives, and the original 1971 Eurovision broadcast.
Anyway, it was a massive broadcasting achievement, hosting the Eurovision, even though the scale was nothing like it is now. Back then, there were only 18 countries performing. And the venue was the Gaiety Theatre, on South King Street, just off Grafton Street, in Dublin. These days, the Eurovision tends to be broadcast from football stadia! And there are so many countries, it's hard to keep track of them!
Back in 1971, it was the turn of another tiny country to take the Eurovision crown. The country even smaller than Ireland! It was Monaco's very first victory. Their only victory in the competition, in fact. The song was called Un Banc, Un Arbre, Une Rue, which translates as A Bench, A Tree, A Street. And it was sung by a young French singer called Severine.
So, do you want to be taken back in time? To April 3rd, 1971, an era of maxi dresses, garish floral patterns and giant flared trousers!? Here is Severine, with Un Banc, Un Arbre, Une Rue.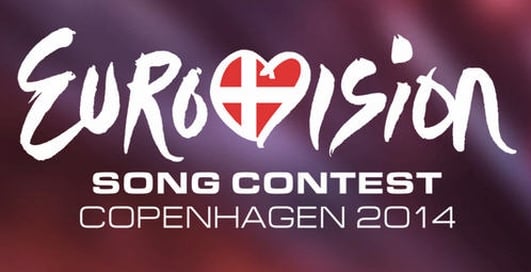 Eurovision Green Room Party
Join Mooney in our Eurovision Green Room at the Bord Gáis Energy Theatre on Saturday, May 10th 2014. The party takes place in the Circle Club.
If you want to be there, all you have to do is tell us in not more than forty words why you and a friend or friends LOVE the Eurovision. All entrants/attendees must be over 18. If you are lucky enough to receive a golden invitation to our EUROVISION GREEN ROOM you will get to see all the action as it happens live from Copenhagen.
Tickets will be allocated to couples and groups of four people.
All attendees must make their own way to and from the venue.
There is no cash alternative to this prize.
Closing date for receipt of entries is April 25th 2014
Usual RTE terms and conditions apply.
National Dawn Chorus Day
National Dawn Chorus Day will take part on Sunday, May 18th 2014. If you are part of a group who will be taking part in a Dawn Chorus event in your local area, and want to register your event with us, please send full details - name, contact number, what will be happening and where, to mooney@rte.ie, with the subject line 'Dawn Chorus 2014'. And who knows, we may contact you during our Dawn Chorus broadcast!
Where will you be on National Dawn Chorus Day?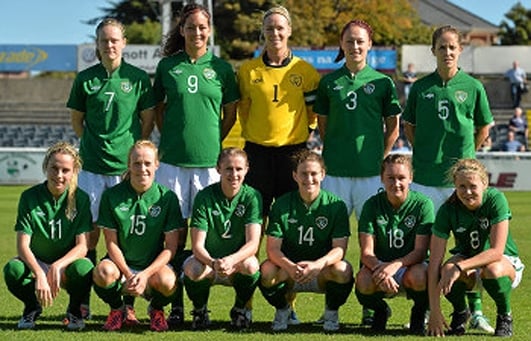 Irish Women's Soccer Team
A few weeks ago, we spoke to our resident physio, Jenny Branigan, who was in Cyprus working with the Women's National Soccer Team. Well Jenny has been in touch to remind us that the team are set to play Germany this Saturday in Tallaght Stadium at 3pm. It's a World Cup qualifier. The team recently went up in the rankings from 33rd in the world to 30th - Germany are ranked 2nd - so this will be a huge game!
Admission to Tallaght Stadium will be €5 for adults and €2 for U16s and students. It will be preceded by a Girls Festival of Football which will be part of the FIFA Live Your Goals campaign and is being hosted by local Tallaght club Sacred Heart from 12.30pm to 2pm. For more information on the match, click here.
Red Squirrels Of Fermoy
Last month Eanna Ni Lamhna went to look at the Red Squirrels down in Fermoy Golf Club. She spoke to Denis Twomey, the Secretary Manager there. They have been spotted again this morning, and the Golf Club sent us on this picture:
Do let us know of interesting wildlife stories in your area! E-mail mooney@rte.ie.
Hedgerows
It is an offence to 'cut, grub, burn or otherwise destroy hedgerows on uncultivated land during the nesting season from 1 March to 31 August, subject to certain exceptions'. For more information, click here.
To contact your local wildlife ranger, click here for contact details. To read the Wildlife (Amendment) Act 2000, click here.
Caring For Wild Animals
Please note that many species of mammals, birds, invertebrates etc... are protected under law and that, even with the best of intentions, only someone holding a relevant licence from the National Parks & Wildlife Service should attempt the care of these animals. For full details, please click here to read the NPWS Checklist of protected & rare species in Ireland. If you are concerned about a wild animal, please contact your local wildlife ranger - click here for details.
IMPORTANT NOTICE
Please DO NOT send any live, dead or skeletal remains of any creature whatsoever to Mooney Goes Wild. If you find an injured animal or bird, please contact the National Parks & Wildlife Service on 1890 20 20 21, or BirdWatch Ireland, on 01 281-9878, or visit www.irishwildlifematters.ie