Mooney, Wednesday April 2nd 2014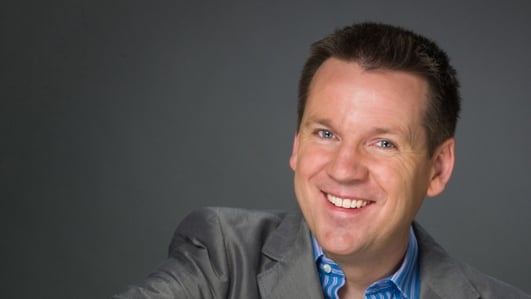 On Mooney today...
We hear about the ambitious plans for disused metro stations in Paris, we learn why primary school teachers are particularly at risk of harming their voices, and three players take part in our General Knowledge quiz in the hope of winning a weekend break to the Hodson Bay Hotel in Athlone!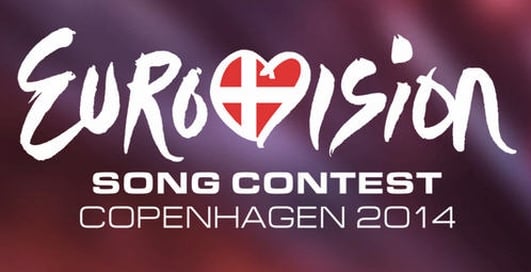 Eurovision Green Room Party
Join Mooney in our Eurovision Green Room at the Bord Gáis Energy Theatre on Saturday, May 10th 2014. The party takes place in the Circle Club.
If you want to be there, all you have to do is tell us in not more than forty words why you and a friend or friends LOVE the Eurovision. All entrants/attendees must be over 18. If you are lucky enough to receive a golden invitation to our EUROVISION GREEN ROOM you will get to see all the action as it happens live from Copenhagen.
Tickets will be allocated to couples and groups of four people.
All attendees must make their own way to and from the venue.
There is no cash alternative to this prize.
Closing date for receipt of entries is April 25th 2014
Usual RTE terms and conditions apply.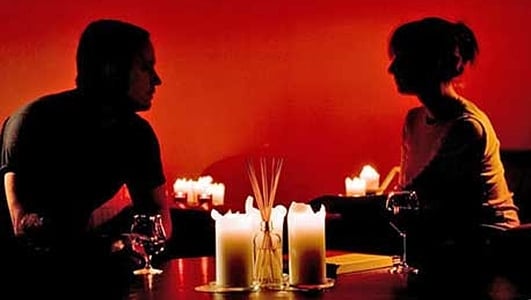 Follow-Up: Going Dutch
If you had just started dating someone, would you be happy if they ALWAYS expected you to pay for food, drinks etc...? Or would you always insist on going Dutch? That's the question we've been posing over the last few days, and it's a topic that has you highly passionate! Today, we bring you more of your reaction...
Mooney's Money
We've €1,000 to give away today to save or spend as you please, take a break from your bills, or a make a break to the sun, it's up to you!

For your chance to win the cash, answer the following competition question:
Wednesday, April 2nd 2014

In which capital city would you find the Eiffel Tower?
If you think you know the answer, call or text the competition line:

ROI: 1515 71 72 00

NI: 0901 293 3501
text MOONEY followed by your answer and name to 57111 (NI and ROI)

Each text entry costs €1 (incl VAT) or GBP £1.00. Calls from the eircom network will cost €1.02 (incl VAT) and from a BT landline will cost GBP £1.02. Calls from other networks and from mobiles will cost more.
Please note, the person named in the entry must be aged 18 years or older as at date of entry.
Competition lines open from 2pm and will close at 4.20pm today, (02/04/14). Please do not enter outside of the advertised competition window as you will be charged for your entry, but your entry will not be included. From time to time, these open/close times may vary. Any change to the standard open/close times will be announced here and on the show. The cash prize winner will be announced on-air towards the end of the Mooney show each day.

COMPETITION TERMS AND CONDITIONS

Call Service Provider: Phonovation. Tel: 0818 217 100.

Text Service Provider: Oxygen8/Xiam Interactive. Tel: 0818 444 433

Please do not enter outside the advertised competition open and close times and date(s) as you will be charged, but your entry will not be included in the draw. Please do not enter during programme replays on the RTÉ Radio Player after the advertised close time and date as you will be charged for your entry, but your entry will not be included as the competition will have closed.

Entrants must be aged 18 years or older as at date of entry and a resident of the Republic of Ireland or Northern Ireland in order to qualify as the prize winner.

Promoter reserves the right to request proof of age, verifiable by birth cert or passport only, and proof of residency, verifiable by recent utility bill only (issued within 6 months of win).

1 x Mooney's Money prize winners will win a €1,000 cash prize. (All cash prizes issued to the winner by euro cheque, made payable to the winner, allow 28 working days for delivery).
By entering the competition, the participants agree to be bound by the terms and conditions; that their surname and county of residence may be announced on-air if they win a prize; and agree to have their details/image/winner sequence used for promotional purposes if required.
Employees of RTÉ, Phonovation, Xiam Interactive and their associated partners, companies or suppliers and their immediate family members are not eligible to win/enter.

RTÉ's decision in relation to selection of winner is final and no correspondence will be entered into.
RTÉ standard competition terms and conditions also apply.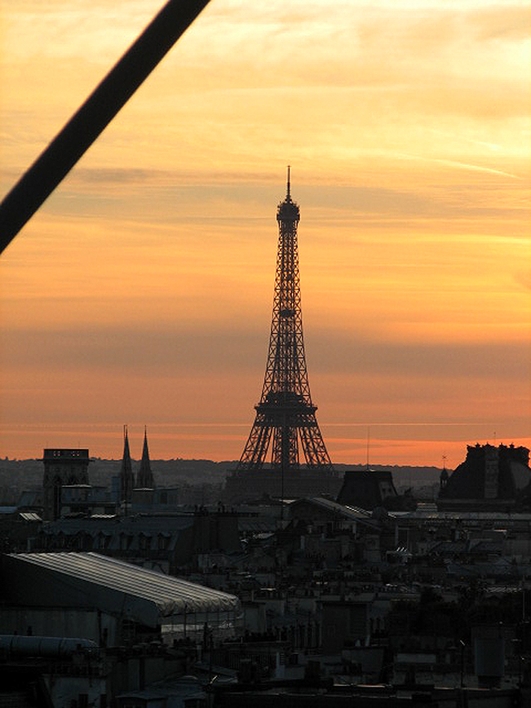 Parisian Ghost Stations & 125 Years Of The Eiffel Tower
According to Jacques Helian, in his song Paris Tour Eiffel, there would be no Paris without its most famous tower – which celebrated its 125th year anniversary on Monday.
So Paris has an old tower but a new mayor – Anne Hidalgo is its first ever female mayor and she was elected on Sunday night. But all may not be lost for the runner up candidate, Nathalie Kosciusko-Morizet.
She had an idea that Parisians were so taken by, they still want it to go ahead. She wanted to turn the ghost metro stations under Paris into amenities such as a swimming pool, a nightclub and a subterranean garden.
And as it happens, our French correspondent from France 24, Siobhán Silke, is over in Ireland this week, and has come in to tell us all about it Parisian ghost stations, 125 years of the Eiffel Tower and a study that suggests French will be the most-spoken language by 2050!
Saving Voices
If you are an actor, a singer, a broadcaster, a call centre operator, a teacher, a lawyer, a priest, a counsellor, or radio presenter - in fact, for about ONE THIRD of the workforce - your voice is your primary tool of work.
And according to Voice Consultant Caitriona Munier, all these professionals need to be aware of their vocal health! If they don't, the worst case scenario is they can lose their voice, and with that perhaps even their ability to work!
Teachers represent the biggest population of professional voice users and although it is addressed during training, the reality is teachers have a high risk of developing a voice problem.
Now Mooney Goes Wild panellist Eanna ni Lamhna knows a thing or two about this. So Eanna went out to St Marnock's Primary school in Portmarnock with professional Voice Consultant Caitriona Munier, where they met up with Fionnuala Nig Shamhráin, who is a Senior Infants teacher at Saint Marnock's National School...
If you would like to contact Caitriona Munier, professional Voice Consultant, then you can do so by calling 086 223-0083 or e-mailing caitriona.munier@outlook.com.
Mooney's Wednesday Quiz
It's Mooney, it's Wednesday, so it must be time for our Mooney's Wednesday Quiz! And we have a FANTASTIC prize up for grabs today!
It's a two-night weekend break in the 4-star Hodson Bay Hotel & Spa on the banks of Lough Ree in the heart of Ireland, Athlone.
The prize is based on two people sharing one room and includes breakfast on both mornings and dinner on an evening of your choice.
Runners-up today will get a copy of Wildflowers Of Ireland: A Field Guide by Zoe Devlin – and everyone who takes part in the quiz today will get a Mooney PRIDE watch!
National Dawn Chorus Day
National Dawn Chorus Day will take part on Sunday, May 18th 2014. If you are part of a group who will be taking part in a Dawn Chorus event in your local area, and want to register your event with us, please send full details - name, contact number, what will be happening and where, to mooney@rte.ie, with the subject line 'Dawn Chorus 2014'. And who knows, we may contact you during our Dawn Chorus broadcast!
Where will you be on National Dawn Chorus Day?
Hedgerows
It is an offence to 'cut, grub, burn or otherwise destroy hedgerows on uncultivated land during the nesting season from 1 March to 31 August, subject to certain exceptions'. For more information, click here.
To contact your local wildlife ranger, click here for contact details. To read the Wildlife (Amendment) Act 2000, click here.
Caring For Wild Animals
Please note that many species of mammals, birds, invertebrates etc... are protected under law and that, even with the best of intentions, only someone holding a relevant licence from the National Parks & Wildlife Service should attempt the care of these animals. For full details, please click here to read the NPWS Checklist of protected & rare species in Ireland. If you are concerned about a wild animal, please contact your local wildlife ranger - click here for details.
IMPORTANT NOTICE
Please DO NOT send any live, dead or skeletal remains of any creature whatsoever to Mooney Goes Wild. If you find an injured animal or bird, please contact the National Parks & Wildlife Service on 1890 20 20 21, or BirdWatch Ireland, on 01 281-9878, or visit www.irishwildlifematters.ie