Mooney, Tuesday April 1st 2014
This year's Dawn Chorus programme took place on Sunday, May 6th 2018, and was a roaring success! All India Radio producer Monika Gulati sent us a pic of herself sporting our Dawn Chorus beanie!!
May Events
Well whilst our Dawn Chorus programme may have finished for another year, throughout May, events are still taking place around the country to celebrate the beautiful birdsong that our feathered friends provide. For more information on these events, and on the annual Burren In Bloom festival that takes place from May 18th - 20th, visit our events listings page! And if you have an event you'd like to let our listeners know about, e-mail mooney@rte.ie.
Follow Us On Social Media:
Facebook: www.facebook.com/rtenature
E-mail Us: mooney@rte.ie
Caring For Wild Animals
Please note that many species of mammals, birds, invertebrates etc... are protected under law and that, even with the best of intentions, only someone holding a relevant licence from the National Parks & Wildlife Service should attempt the care of these animals. For full details, please click here to read the NPWS Checklist of protected & rare species in Ireland. If you are concerned about a wild animal, please contact your local wildlife ranger - click here for details.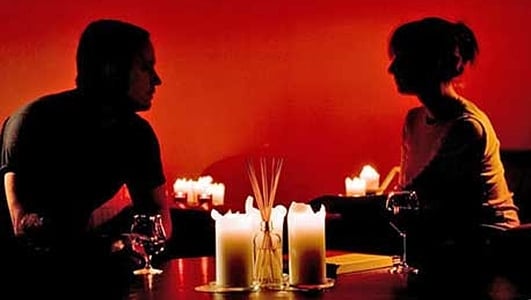 Not Going Dutch
Going Dutch, paying your way, 50/50 - we have been discussing splitting bills on the show for the past few days. Derek mentioned a story that a friend of his told him - he had gone on four dinner dates with a woman and she NEVER offered to pay, she just either went to the toilet or starting texting on her phone when the bill was put down on the table.
Derek asked whether this this ok? Was it normal? Who is expected to pay on a first date?
Brenda Donohue has been delving a little deeper into this and hearing some people's experiences but we have had plenty of reaction ourselves to this dating dilemma.
Would you assume your date would pay for the bill if he or she had asked you on the date? Or would you always insist on going halves? Let us know - e-mail mooney@rte.ie, text 51551 (whilst the show is on air), or tweet us @MooneyShow.
Brenda went to the Brassiere 66 restaurant on South Great George's St in Dublin, to meet diners and find out who's paying for the date, and to have a chat with Elaine Nolan, Manager of Brassiere 66...
Mooney's Money
We've €1,000 to give away today to save or spend as you please, take a break from your bills, or a make a break to the sun, it's up to you!

For your chance to win the cash, answer the following competition question:
Tuesday, April 1st 2014

True or false: úll is the Irish word for apple?
If you think you know the answer, call or text the competition line:

ROI: 1515 71 72 00

NI: 0901 293 3501
text MOONEY followed by your answer and name to 57111 (NI and ROI)

Each text entry costs €1 (incl VAT) or GBP £1.00. Calls from the eircom network will cost €1.02 (incl VAT) and from a BT landline will cost GBP £1.02. Calls from other networks and from mobiles will cost more.
Please note, the person named in the entry must be aged 18 years or older as at date of entry.
Competition lines open from 2pm and will close at 4.20pm today, (01/04/14). Please do not enter outside of the advertised competition window as you will be charged for your entry, but your entry will not be included. From time to time, these open/close times may vary. Any change to the standard open/close times will be announced here and on the show. The cash prize winner will be announced on-air towards the end of the Mooney show each day.

COMPETITION TERMS AND CONDITIONS

Call Service Provider: Phonovation. Tel: 0818 217 100.

Text Service Provider: Oxygen8/Xiam Interactive. Tel: 0818 444 433

Please do not enter outside the advertised competition open and close times and date(s) as you will be charged, but your entry will not be included in the draw. Please do not enter during programme replays on the RTÉ Radio Player after the advertised close time and date as you will be charged for your entry, but your entry will not be included as the competition will have closed.

Entrants must be aged 18 years or older as at date of entry and a resident of the Republic of Ireland or Northern Ireland in order to qualify as the prize winner.

Promoter reserves the right to request proof of age, verifiable by birth cert or passport only, and proof of residency, verifiable by recent utility bill only (issued within 6 months of win).

1 x Mooney's Money prize winners will win a €1,000 cash prize. (All cash prizes issued to the winner by euro cheque, made payable to the winner, allow 28 working days for delivery).
By entering the competition, the participants agree to be bound by the terms and conditions; that their surname and county of residence may be announced on-air if they win a prize; and agree to have their details/image/winner sequence used for promotional purposes if required.
Employees of RTÉ, Phonovation, Xiam Interactive and their associated partners, companies or suppliers and their immediate family members are not eligible to win/enter.

RTÉ's decision in relation to selection of winner is final and no correspondence will be entered into.
RTÉ standard competition terms and conditions also apply.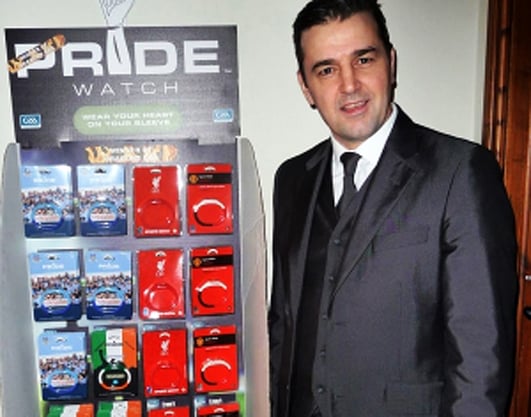 Pride Watches
Dragon's Den is back on our screens again, helping to give entrepreneurs a hand-up with their new ideas. And it is precisely two years since we met Dragon's Den competitor Jason O'Reilly. When two mentors decided to invest in his business, the emotion all got too much for him.
Now Jason's company is a familiar name to listeners of Mooney. Each week on Mooney's Monday Quiz we give away a "Mooney PRIDE watch", thanks to Jason whose company is 'Pride Watches', based in Virginia, Co Cavan.
Jason's pitch to the Dragons
Jason joins us in studio today with an update on how his watch business has developed since we first met him - including a very special deal with the soccer game Subbuteo...
And Jason mentioned that all watches are half-price until the end of the week if you mention that you are a Mooney listener!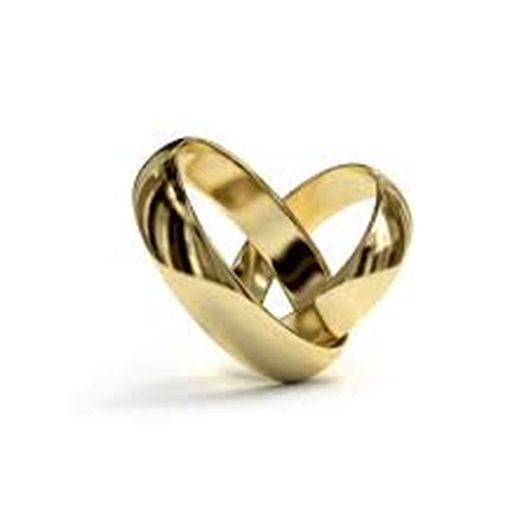 Solemnising Humanist Marriages
The Wedding March is one of the most popular entrance songs for couples getting married, especially in churches. But would you hear it at a humanist wedding? Our Mooney Goes Wild reporter Terry Flanagan may be able to tell us because he's going to a non-religious service on Friday. Terry is a guest but he could well end up officiating at the service...
His niece is getting married in a hotel on Friday in a humanist service. A couple of weeks ago Terry's niece asked if he would stand in for the solemniser - if he doesn't turn up.
Terry is in studio today and says he's honoured to be asked. He doesn't yet know what he'd have to do. And he doesn't know if it would be legal.
To help answer some of those questions, we're also joined in studio by Brian Whiteside, Director of Ceremonies with the Humanist Association of Ireland...
Hedgerows: It is an offence to 'cut, grub, burn or otherwise destroy hedgerows on uncultivated land during the nesting season from 1 March to 31 August, subject to certain exceptions'. For more information, click here.
To contact your local wildlife ranger, click here for contact details. To read the Wildlife (Amendment) Act 2000, click here.
IMPORTANT NOTICE
Please DO NOT send any live, dead or skeletal remains of any creature whatsoever to Mooney Goes Wild.
If you find an injured animal or bird, please contact the National Parks & Wildlife Service on 1890 20 20 21, or BirdWatch Ireland, on 01 281-9878, or visit www.irishwildlifematters.ie