Mooney, Wednesday March 26th 2014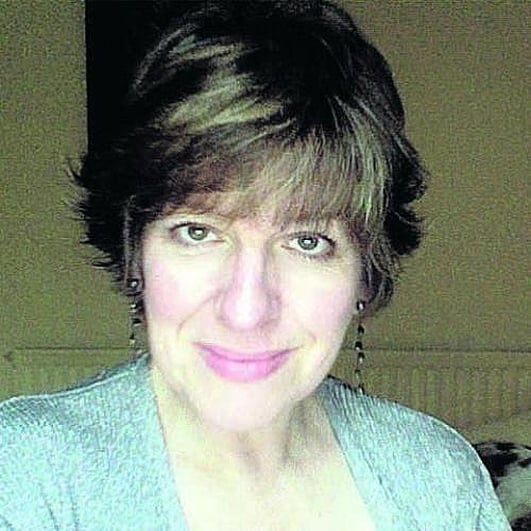 Jill Kerby
If you're lucky enough to own property in Ireland that isn't in negative equity, good for you. If you've a number of properties and you're not too bothered about the second homes tax and water charges, better still. Your investment here may well provide you with a nest egg in retirement or you might have a nice little inheritance for someone close to you.
Now, what if you own property abroad. Many Irish people were forced to emigrate to the United States or Britian in the 70's and 80's and returned to live here in the boom years. Some may have cashed in on foreign assets upon moving back home, but many others might have held onto their investments.
Jill Kerby is a Personal Finance columnist with The Sunday Times. And Jill has been receiving letters recently from Irish people who are experiencing problems with foreign based investments – property, stocks and shares, bonds, even life assurance policies. And she's got bad news for people who lived and worked in the US with a Green Card... She joins Derek in studio today to explain why...
For more information about Jill, and read some of her articles, visit www.jillkerby.ie.
Mooney's Money
We've €1,000 to give away today to save or spend as you please, take a break from your bills, or a make a break to the sun, it's up to you!

For your chance to win the cash, answer the following competition question:
Wednesday, March 26th 2014

True or false: Vladimir Putin is President of Russia?
If you think you know the answer, call or text the competition line:

ROI: 1515 71 72 00

NI: 0901 293 3501
text MOONEY followed by your answer and name to 57111 (NI and ROI)

Each text entry costs €1 (incl VAT) or GBP £1.00. Calls from the eircom network will cost €1.02 (incl VAT) and from a BT landline will cost GBP £1.02. Calls from other networks and from mobiles will cost more.
Please note, the person named in the entry must be aged 18 years or older as at date of entry.
Competition lines open from 2pm and will close at 4.20pm today, (26/03/14). Please do not enter outside of the advertised competition window as you will be charged for your entry, but your entry will not be included. From time to time, these open/close times may vary. Any change to the standard open/close times will be announced here and on the show. The cash prize winner will be announced on-air towards the end of the Mooney show each day.

COMPETITION TERMS AND CONDITIONS

Call Service Provider: Phonovation. Tel: 0818 217 100.

Text Service Provider: Oxygen8/Xiam Interactive. Tel: 0818 444 433

Please do not enter outside the advertised competition open and close times and date(s) as you will be charged, but your entry will not be included in the draw. Please do not enter during programme replays on the RTÉ Radio Player after the advertised close time and date as you will be charged for your entry, but your entry will not be included as the competition will have closed.

Entrants must be aged 18 years or older as at date of entry and a resident of the Republic of Ireland or Northern Ireland in order to qualify as the prize winner.

Promoter reserves the right to request proof of age, verifiable by birth cert or passport only, and proof of residency, verifiable by recent utility bill only (issued within 6 months of win).

1 x Mooney's Money prize winners will win a €1,000 cash prize. (All cash prizes issued to the winner by euro cheque, made payable to the winner, allow 28 working days for delivery).
By entering the competition, the participants agree to be bound by the terms and conditions; that their surname and county of residence may be announced on-air if they win a prize; and agree to have their details/image/winner sequence used for promotional purposes if required.
Employees of RTÉ, Phonovation, Xiam Interactive and their associated partners, companies or suppliers and their immediate family members are not eligible to win/enter.

RTÉ's decision in relation to selection of winner is final and no correspondence will be entered into.
RTÉ standard competition terms and conditions also apply.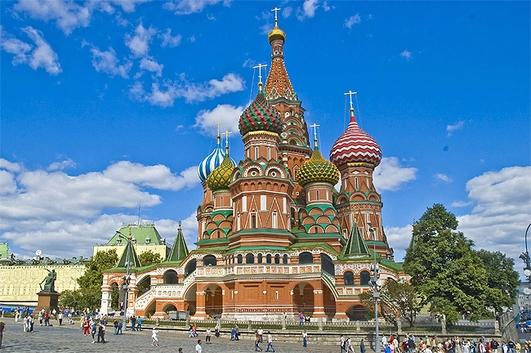 From Russia With Love
It's the largest country in the world, covering more than one-eighth of the Earth's inhabited land area and spanning nine time zones from Eastern Europe to Northern Asia.
Russia is nothing if not epic in size. Its' history is epic - from the czars, through the Russian Revolution, Lenin, Stalin, gulags and glasnost. Russian stories are epic - like War And Peace, Crime And Punishment and the amazing Doctor Zhivago. The word 'epic' also springs to mind when we think of Russian composers: Stravinsky, Rachmaninoff and the great Tchaikovsky.
In the west, Russian people have long been stereotyped as harsh, aggressive, even dour - from the baddies in From Russia With Love to Indiana Jones to Rocky...
But are those stereotypes accurate? To find out more, we're joined from Moscow by Grace Cuddihy, an Irish journalist who has now settled in the Russian capital...
Romanian Adoption
Two years ago on Mooney, our reporter Brenda Donohue interviewed a mother and son, Geraldine and Bryan Minton from Ballinasloe. Now Geraldine had adopted Bryan from Romania in 1991.
Brenda Donohue with Bryan Minton and his family
If you cast you mind back to the early 1990s, you will probably remember being moved to tears by TV pictures of Romanian children living in orphanages. Bryan would have ended up in a state orphanage but for the intervention of Geraldine and her husband Dennis.
It was an extraordinary story, and one that brought a huge amount of reaction.
Two years on and Bryan, now a multimedia student in Athlone IT, has been finding out more about himself and his extended family in Romania. Brenda went to Athlone to meet them again.