Mooney, Tuesday March 25th 2014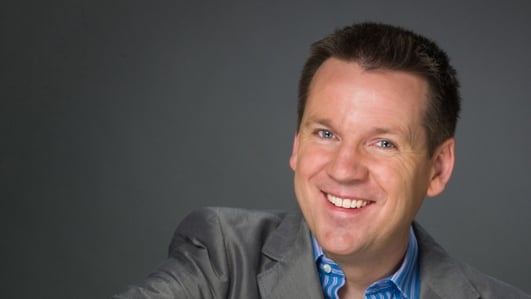 On Mooney today...
Three listeners take part in our Tuesday Quiz to win a weekend in Kilkenny to celebrate their 'Medieval Week', Jim Wilson reports on a dance group in Cork which integrates disabled and non-disabled performers, we've music from an up-and-coming schoolboy pianist, and Derek wants you to compose a tune for his bells!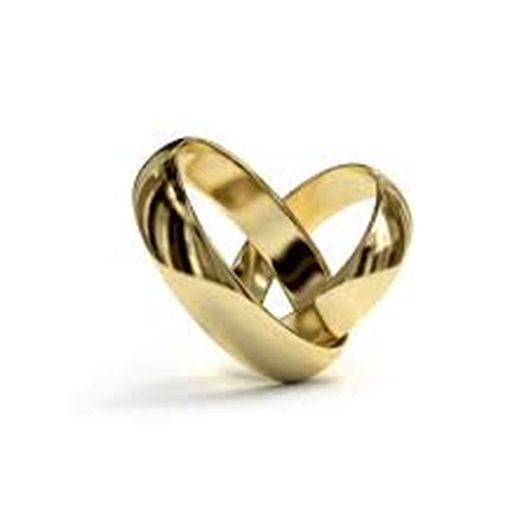 Men And Marriage
On the programme yesterday, Derek suggested that men don't really want to get married, and only do so when 'badgered' to do so! Well you responded to that in your droves, and today Brenda Donohue gets some more reaction...
Derek's Bells!
Whenever Derek wants to read out a letter that contains bad language, he uses a bell instead of saying the offending words. He now has quite a collection of bells in different notes: A, B, G# and a Manneken Pis! And he is looking for your compositions of tunes to playing using these notes!
Derek's bells!
Mooney's Money
We've €1,000 to give away today to save or spend as you please, take a break from your bills, or a make a break to the sun, it's up to you!

For your chance to win the cash, answer the following competition question:
Tuesday, March 25th 2014

True or false: Moscow is the capital of Russia?
If you think you know the answer, call or text the competition line:

ROI: 1515 71 72 00

NI: 0901 293 3501
text MOONEY followed by your answer and name to 57111 (NI and ROI)

Each text entry costs €1 (incl VAT) or GBP £1.00. Calls from the eircom network will cost €1.02 (incl VAT) and from a BT landline will cost GBP £1.02. Calls from other networks and from mobiles will cost more.
Please note, the person named in the entry must be aged 18 years or older as at date of entry.
Competition lines open from 2pm and will close at 4.20pm today, (25/03/14). Please do not enter outside of the advertised competition window as you will be charged for your entry, but your entry will not be included. From time to time, these open/close times may vary. Any change to the standard open/close times will be announced here and on the show. The cash prize winner will be announced on-air towards the end of the Mooney show each day.

COMPETITION TERMS AND CONDITIONS

Call Service Provider: Phonovation. Tel: 0818 217 100.

Text Service Provider: Oxygen8/Xiam Interactive. Tel: 0818 444 433

Please do not enter outside the advertised competition open and close times and date(s) as you will be charged, but your entry will not be included in the draw. Please do not enter during programme replays on the RTÉ Radio Player after the advertised close time and date as you will be charged for your entry, but your entry will not be included as the competition will have closed.

Entrants must be aged 18 years or older as at date of entry and a resident of the Republic of Ireland or Northern Ireland in order to qualify as the prize winner.

Promoter reserves the right to request proof of age, verifiable by birth cert or passport only, and proof of residency, verifiable by recent utility bill only (issued within 6 months of win).

1 x Mooney's Money prize winners will win a €1,000 cash prize. (All cash prizes issued to the winner by euro cheque, made payable to the winner, allow 28 working days for delivery).
By entering the competition, the participants agree to be bound by the terms and conditions; that their surname and county of residence may be announced on-air if they win a prize; and agree to have their details/image/winner sequence used for promotional purposes if required.
Employees of RTÉ, Phonovation, Xiam Interactive and their associated partners, companies or suppliers and their immediate family members are not eligible to win/enter.

RTÉ's decision in relation to selection of winner is final and no correspondence will be entered into.
RTÉ standard competition terms and conditions also apply.
Mooney's Tuesday Quiz
It's Mooney, it's Tuesday ... so it must be time for Mooney's Tuesday Quiz! And, we have a FANTASTIC prize up for grabs today...
It's a two-night weekend break on April 4th and 5th – so you MUST be free on those dates. It's to celebrate Ireland's first-ever medieval week, taking place in Kilkenny!
Your accommodation is in The Ormonde Hotel, it's based on two people sharing one room and includes breakfast on both mornings.
There's a full programme of events that are included in your prize to celebrate 'Medieval Week' in Kilkenny:
- On Friday night, 'Medieval Matt' will tell you stories as you enjoy Medieval Porter Stew and Cider in Matt the Millers Pub
- On Saturday, you will have free admission to Rothe House where you can try your hand at archery, then you can go on the 'Kilkenny Medieval Costume Walking Tour'. You'll finish off the day having dinner in TWO locations. First off, a light bite in the Chapter House in St Mary's Cathedral followed by a Cathedral tour. Then you'll have dinner in Kyteler's Inn where you will sample 'Petronella's poison' with your dinner.
- Finally on Sunday, after breakfast, you can attend a talk in Kilkenny Castle on "William Marshal – the Greatest Knight that ever lived in Kilkenny" at The Parade Tower.
To find out more about the festivities taking place during Medieval Week, visit www.kilkennytourism.ie/medieval_week.
Nevan Jio, Pianist
We're joined in studio today by 17-year-old student Nevan Jio, from The King's Hospital School in Lucan. Nevan would appear to have the Midas touch in everything he does, whether it's sport, debating or music.
He recently entered the Excellence Awards for Music, which are run by the Leinster School of Music and Drama, in conjunction with the Royal Irish Academy of Music. There were 14,000 initial entries with a shortlist of 110 - and Nevan won!
Nevan joins us for a chat, and to perform George Gershwin's A Foggy Day and Radiohead's Karma Police.
Derek and Nevan in studio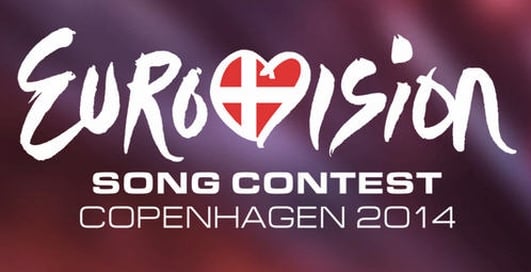 Eurovision Green Room Party
Join Mooney in our Eurovision Green Room at the Bord Gáis Energy Theatre on Saturday, May 10th 2014. The party takes place in the Circle Club.
If you want to be there, all you have to do is tell us in not more than forty words why you and a friend or friends LOVE the Eurovision. All entrants/attendees must be over 18. If you are lucky enough to receive a golden invitation to our EUROVISION GREEN ROOM you will get to see all the action as it happens live from Copenhagen.
Tickets will be allocated to couples and groups of four people.
All attendees must make their own way to and from the venue.
There is no cash alternative to this prize.
Closing date for receipt of entries is April 25th 2014
Usual RTE terms and conditions apply.
Croi Glan & Integrated Dance
We get e-mails into the show about all kinds of fantastic and wonderful things happening around the country. And we were very happy to be contacted recently by a man called Mike Daley, in Cork. Mike is physically disabled and uses various mobility aids, including a wheelchair, a cane, and a rollator. But that hasn't stopped him becoming quite an accomplished dancer!
Mike is involved in a dance company that integrates disabled and non-disabled dancers in Cork and West Cork. The company is called Croi Glan, and they are preparing for a major performance in West Cork as we speak.
Our reporter, Jim Wilson, went along to meet some of the people involved, including Mike, and today we hear how he got on...
For more information about Croi Glan, visit www.croiglan.com.
Hedgerows
It is an offence to 'cut, grub, burn or otherwise destroy hedgerows on uncultivated land during the nesting season from 1 March to 31 August, subject to certain exceptions'. For more information, click here.
To contact your local wildlife ranger, click here for contact details. To read the Wildlife (Amendment) Act 2000, click here.
Caring For Wild Animals
Please note that many species of mammals, birds, invertebrates etc... are protected under law and that, even with the best of intentions, only someone holding a relevant licence from the National Parks & Wildlife Service should attempt the care of these animals. For full details, please click here to read the NPWS Checklist of protected & rare species in Ireland. If you are concerned about a wild animal, please contact your local wildlife ranger - click here for details.
IMPORTANT NOTICE
Please DO NOT send any live, dead or skeletal remains of any creature whatsoever to Mooney Goes Wild. If you find an injured animal or bird, please contact the National Parks & Wildlife Service on 1890 20 20 21, or BirdWatch Ireland, on 01 281-9878, or visit www.irishwildlifematters.ie