Mooney, Friday March 21st 2014
Dawn Chorus 2018
This year's Dawn Chorus programme will take place on Sunday, May 6th 2018, and will be broadcast from across Europe and beyond between midnight and 7am! For more information, click here.
Follow Us On Social Media:
Facebook: www.facebook.com/rtenature
E-mail Us: mooney@rte.ie
Caring For Wild Animals
Please note that many species of mammals, birds, invertebrates etc... are protected under law and that, even with the best of intentions, only someone holding a relevant licence from the National Parks & Wildlife Service should attempt the care of these animals. For full details, please click here to read the NPWS Checklist of protected & rare species in Ireland. If you are concerned about a wild animal, please contact your local wildlife ranger - click here for details.
Events & Listings
Click here for a full list of events taking place around the country, and movies currently on release, which might be of interest to wildlife lovers!
Nature LIVE
On Sunday May 6th, 2018, RTÉ's Wild Island season goes international as Derek Mooney hosts one of the most ambitious LIVE natural history programmes ever undertaken. Broadcasting live from six countries across Europe, Nature LIVE will showcase some of the continents most extraordinary wildlife, from Polar Bears in the Norwegian Arctic to Flamingoes in southern Spain to Basking Sharks off the west of Ireland. This one-hour special will be anchored by RTÉ presenter Derek Mooney from the banks of Dublin's River Liffey, with wildlife film-maker Colin Stafford-Johnson on the Blasket Islands.
Viewers can take part by sharing their own pictures and videos of nature and wildlife using #naturelive from wherever they live in Europe.
JOIN US
We have a limited number of audience tickets for this live event. Apply for tickets by email to natureliveaudience@rte.ie
Location: Sir John Rogerson's Quay, Dublin
Date: Sunday 6th May 2018
Time: 16.30 - 18.00
*Gates close at 16.45!
Please note that this is an unseated event and outdoors so you will need to wear appropriate clothing for the Irish weather. We need the following information: The number of tickets you are applying for. Your name, surname, age contact phone number and address. The names, surnames and ages of your guests.
*Unfortunately we cannot accommodate for Children under 12yrs. All minors under 16 must be accompanied by an adult/guardian
Tickets are limited so first come first served!
National Dawn Chorus Day
National Dawn Chorus Day will take part on Sunday, May 18th 2014. If you are part of a group who will be taking part in a Dawn Chorus event in your local area, and want to register your event with us, please send full details - name, contact number, what will be happening and where, to mooney@rte.ie, with the subject line 'Dawn Chorus 2014'. And who knows, we may contact you during our Dawn Chorus broadcast!
Where will you be on National Dawn Chorus Day?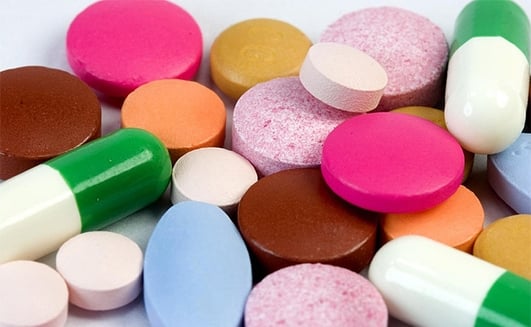 Antibiotics And The Environment
Many centuries ago, there were all kinds of explanations as to what caused disease in humans. Maybe your humours were out of kilter, maybe you were possessed by demons - or worse still, by the devil himself!
The germ theory of disease really only emerged in the late 19th century. And the idea of an antibiotic, which might fight these germs, began to take hold.
The actual word "antibiotic" dates back to 1889, when a pupil of Louis Pasteur, called Paul Villeman, described the process where "life could be used to destroy life".
But in the timeline of antibiotics, the name Alexander Fleming stands out, when he observed in 1928 that colonies of the bacterium Staphy-lococcus aureus could be destroyed by the mold Penicillium notatum. And so, the first truly effective antibiotic came into widespread use...
To many people, this antibiotic, penicillin, was a miracle drug, and it spawned decades of research into antibiotics, giving us hugely (and some would say "artificially") elongated life-spans.
But in more recent years, many argue that the miracle is wearing thin. Antibiotics are so widespread these days, that we are developing resistance, the effects of these sophisticated antibiotics are wearing off. They're also passing through our bodies, and entering the environment, with unpredictable consequences for wildlife and nature.
Barry McMahon is a lecturer in Wildlife Conservation at UCD. He's been taking a look into this phenomenon, and he joins us in studio to let us know what he's uncovered...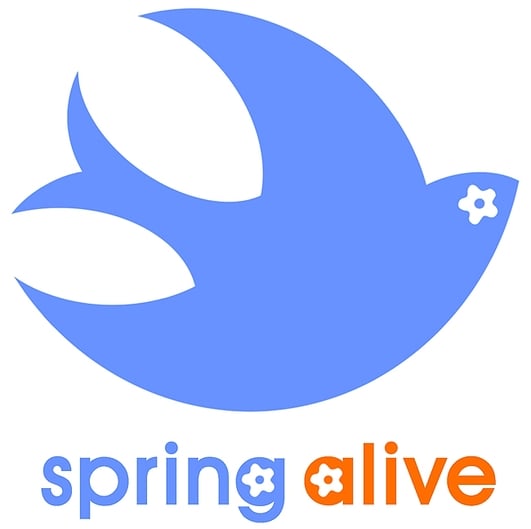 Spring Alive
Spring is in the air and the birds are singing in the trees. And soon, there will be a lot more of them! Birds are arriving for Summer from different parts of the world. It is important for BirdWatch Ireland to keep track of when they arrive.
But this is quite a difficult thing to do - so they need YOUR help! Niall Hatch is Development Officer with BirdWatch Ireland, and he joins us in studio to tell us how to report your sighting - and how those sightings can make a difference...
To log a sighting, visit www.springalive.net.
Prize!
BirdWatch Ireland have organized a special prize for Mooney Goes Wild listeners. Spring Alive has been mentioned on the show around this time for the past few years, and it always gets a fantastic response from you, our listeners. So Niall thought that as an added bonus this year, we will run a competition for listeners who submit their observations to the website!
What is the prize?
For the winning listener, BirdWatch Ireland are offering a beginning birdwatching kit, which includes a pair of high quality Opticron binoculars, a range of books about Ireland's birds, how to identify them, where to see them and how to attract them to your garden, and a year's membership of BirdWatch Ireland (which includes our quarterly magazine).
For the winning school, the prize is a deluxe bird-feeding station and a supply of bird food and a year's school membership of BirdWatch Ireland, which includes a talk to the students by one of our staff.
So how can Mooney Goes Wild listeners win the prize?
All you need to do is to mention Mooney or Mooney Goes Wild when you are submitting the simple data form that is on the website, and they will then choose winners at random at the end of the season in June. There will be one prize of schools and one for individuals.
Hedgerows: It is an offence to 'cut, grub, burn or otherwise destroy hedgerows on uncultivated land during the nesting season from 1 March to 31 August, subject to certain exceptions'. For more information, click here.
To contact your local wildlife ranger, click here for contact details. To read the Wildlife (Amendment) Act 2000, click here.
IMPORTANT NOTICE
Please DO NOT send any live, dead or skeletal remains of any creature whatsoever to Mooney Goes Wild.
If you find an injured animal or bird, please contact the National Parks & Wildlife Service on 1890 20 20 21, or BirdWatch Ireland, on 01 281-9878, or visit www.irishwildlifematters.ie