Mooney, Friday March 7th 2014
On Mooney Goes Wild today, with Shay Byrne...
We look at the story of the estimated 60,000 horses that were shipped from Ireland to the killing fields of World War I. We learn all about a beautiful book highlighting the natural splendour of Killarney National Park. And Irish adventurer Anraí Ó Domhnaill returns from South America, and he bears gifts! Turf, from the bogs of Argentina! More on Mooney Goes Wild from 3pm...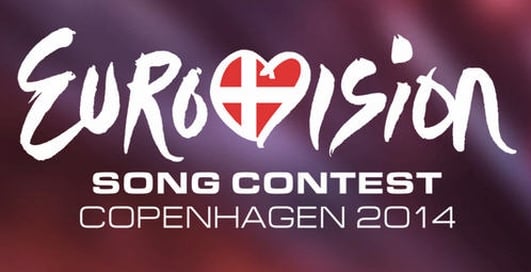 Eurovision Green Room Party
Join Mooney in our Eurovision Green Room at the Bord Gáis Energy Theatre on Saturday, May 10th 2014. The party takes place in the Circle Club.
If you want to be there, all you have to do is tell us in not more than forty words why you and a friend or friends LOVE the Eurovision. All entrants/attendees must be over 18. If you are lucky enough to receive a golden invitation to our EUROVISION GREEN ROOM you will get to see all the action as it happens live from Copenhagen.
Tickets will be allocated to couples and groups of four people.
All attendees must make their own way to and from the venue.
There is no cash alternative to this prize.
Closing date for receipt of entries is April 25th 2014
Usual RTE terms and conditions apply.
D'Mammy Competition
March is the month for mothers. That's why we here on Mooney want to make this coming Mother's Day extra special for yours. Mooney, the Sunday World and americanholidays.com are giving you the chance to win a Royal Carribean International Cruise for your mammy and a friend!
Whilst onboard they'll enjoy dazzling West End style shows, relax in the spa, or take shore leave in the Bahamas. To be in with a chance to win, all you have to do is enter! Get your copy of the Sunday World this Sunday, Sunday 9th, to find out to enter D'Mammy competition!
World Wetlands Family Day On Bull Island
Dublin City Council will host a free public celebration of Dublin's Wetlands this weekend with a series of free family-friendly events. A highlight will be Family Day at Bull Island UNESCO Biosphere Reserve, Dublin's largest and most significant wetland, from 12 noon until 3pm on Sunday. Councillor Pat Crimmins, representing the Lord Mayor, will officially launch the day by leading a walk with the public along the causeway with BirdWatchIreland and members of the public.
Activities include walks and talks, arts and crafts and displays, many will be held in Dublin City Council's fascinating Bull Island Interpretative Centre. "Wetlands Family Day promises to be a great family day out. This is an opportunity for Dubliners to visit the Island and learn from the experts how Bull Island is constantly growing and changing", says Leslie Moore Dublin City Council's Parks Superintendent.
Dublin City Council is hosting the family day with BirdWatch Ireland, Coast Watch Ireland, Irish Wildlife Trust and The Marine Experience.
Events will also take place in Tolka Valley and Poppintree Park. Special talks will allow families to see wildlife associated with constructed wetlands which Dublin City Council developed to prevent water pollution and flooding along the Tolka River – now home to important fisheries. Booking essential on www.info@owls.ie - please book now to secure your place. In 2013, Chambers Ireland awarded Tolka Valley Park the National Sustainable Environment Award. This is the perfect opportunity to see why.
To see full programme of events see World wetland day activities in Dublin City Parks.
Wetlands Family Day at North Bull Island UNESCO Biosphere 12-3pm, Sunday 9th March
Walks and talks on wetland birdlife with BirdWatch Ireland
Art and crafts for children
Information on using phone apps to track and spot birds
Interactive touch pool with live sea creatures
Displays on wetlands biodiversity and the global importance of wetlands
Displays on marine litter and how you can help to prevent it
The public can help with conserving these valuable wetlands by getting involved in an Oceans Initiatives' marine litter clean at 11:00 am at Dollymount beach with the local members of the Kite Surfers Association.
Other events in Dublin City on Saturday 8th March
Tolka Valley River Park 12-1pm, guided walk from Ashtown Village Centre through new park to constructed wetlands featuring games, pond dipping and nature spotting. Learn about the remarkable transformation of this land into an award-winning park. This event is organised by OWLS, the children's nature charity. For booking info@owls.ie
Poppintree Park, Ballymun, 2-3pm, fun guided walk with OWLS. For booking info@owls.ie
About Bull Island
Bull Island is famous for the incredible diversity of its wildlife, including its wetlands, which are an internationally important RAMSAR wetland. The wetlands include three different types of saltmarsh habitats as well as dune wetlands and marshes, all of European importance. The island provides a home and a resting place for rare butterflies and other insects, for migratory birds from the Arctic and Africa and for breeding for fish and shellfish which provide food resources to the Dublin region and beyond.
The global significance of Wetlands
RAMSAR is an international organisation which was set up in 1971 to get international agreement on conservation of wetlands. In Ireland wetlands are areas of land associated with water, typically marsh, bog, fen, turlough, lagoons, salt marshes, estuaries and wet woodlands. Internationally wetlands are an important natural resource as they provide food fuel, fibre, water purification, soil retention, flood protection, a place of refuge for wildlife and protection against climate change. Globally wetlands are an agricultural support for 2.5 billion people. Wetlands are under threat due to land reclamation, over development, destruction from changes due to climate change, conversion into bio-fuel cultivation.
Dublin's wetlands are very special and some are of European importance for wildlife. They have many benefits - as a natural resource which provides food, fibre, fuel, lean water, soil, storm and flood protection, a refuge for wildlife and a place of recreation and learning. The most important wetlands in Dublin City are in Dublin Bay at North Bull Island UNESCO Biosphere and Sandymount Strand - both are designated by the RAMSAR International Treaty on Wetlands.
Irish Horses Of World War I
2014 marks the 100th anniversary of the outbreak of World War I, and throughout this year, commemorations of that event will be widespread throughout all of the countries who were involved. It was the possibly greatest tragedy in human history, up to that point. Millions of young men slaughtered in a catastrophic clash of dying empires.
But the tragedy was not just human. Horses played a huge role in the frontline war effort, and suffered massively as a consequence. Of the million or so horses that served in World War 1, on the British side alone, an estimated 60,000 came from this island, and their story has remained largely untold.
John Osbourne is Chief Executive of the Irish National Stud, and he's been taking a look at this, as has Suzanne Campbell, food and farming journalist, and a dedicated horsewoman herself, and both join us in studio today...
And we sent producer Fergus Sweeney out to the Dunsink Horse Club in Dublin 15, to see how Fingal County Council are dealing with the problem of stray, loose and abandoned horses.
Parklight: Images of Killarney National Park
A beautiful book arrived in the Mooney Goes Wild office recently. It's a photographic book called Parklight: Images of Killarney National Park by Norman McCloskey. This is the very first photographic book of Killarney National Park – which surprised us.
Norman McCloskey is a Limerick man who fell in love with Kerry, moved to Kenmare and devoted three years to shooting landscapes in Killarney National Park. He even camped in remote spots of the Park all by himself – just to get the 'perfect picture'.
Well the result is a gorgeous photographic book. Mooney reporter Katriona McFadden travelled to Killarney this week to meet Norman McCloskey, and he brought her to some of his favourite spots in Killarney National Park...
Parklight: Images of Killarney National Park, by Norman McCloskey, is self-published, and distributed by Argosy Books. The RRP is €29.99, and the ISBN is 9-780992-695309. For more information about the book, visit www.normanmccloskey.com/parklight.
Turf In Argentina
When you are working on Mooney Goes Wild, you really never know what is going to happen next. Like last week upstairs in the office, when we answered the phone to Anraí Ó Domhnaill, who wanted to talk to Richard and Eanna about some turf he had in front of him.
However he wasn't at home in Carrickfinn in County Donegal at the time. He was at the time at the Laguna del Carbón in Argentina, which is the lowest point of the Western and Southern hemisphere...
We didn't have time to talk to him from Argentina last week, but he is here with us in studio today, to chat about his Sub-Sea to Summit Expedition in South America, and why you can find turf in one of the most southerly points of the world...
More information about Anraí's Sub-Sea to Summit Expedition
1. Climbing to the Summit & Circumnavigation of Aconcagua which is the highest mountain in the Americas at 6,960.8 metres (22,837 ft) It is located in the Andes mountain range, in the province of Mendoza, Argentina close to the international border with Chile. Aconcagua is the highest peak in both the Western and Southern Hemispheres. It is one of the Seven Summits.
Anraí (left) at the summit of Aconcagua
2. Laguna del Carbón is a salt lake in Santa Cruz Province, Argentina. This salt lake is in South East Argentina in the Patagonia Desert , within the Gran Bajo de San Julián (Great San Julián Depression). It is -105 metres (344 ft) below sea level, Laguna del Carbón is the lowest point of Argentina and both the Western and Southern Hemispheres, and the seventh lowest point on Earth.
3. Crossing segment of the Patagonia Desert top reach Laguna Del Carbón The Patagonian Desert, also known as the Patagonian Steppe, is the largest desert in Argentina and is the 7th largest desert in the world by area, occupying 673,000 square kilometers. The Patagonian Desert is the largest of the 40° parallel and is a large cold winter desert, where the temperature rarely exceeds 12°C and averages just 3°C. The region experiences about seven months of winter and five months of summer. Frost is not uncommon in the desert but, due to the very dry condition year round, snow is. The Andes, to the desert's west, are the primary reason for the Patagonian desert status as they inhibit the westerly flow of moisture from the southern Pacific from reaching inland. This creates a rain shadow that accounts for the formation of the desert and is why, despite approximately half of the desert being only about 200 miles from the ocean, such a large desert is found in the region.
4. Traversing the Perito Moreno Glacier - The Perito Moreno Glacier is a glacier located in South West Argentina on border with Chile. The 97 square miles ice formation is about 19 miles in length, is one of 48 glaciers fed by the Southern Patagonian Ice Field located in the Andes system shared with Chile. This icefield is the world's third largest reserve of water. The Perito Moreno glacier, located 78 kilometres (48 mi) from El Calafate, was named after the explorer Francisco Moreno, a pioneer who studied the region in the 19th century and played a major role in defending the territory of Argentina in the conflict surrounding the international border dispute with Chile.
Perito Moreno Glacier
5. Diving in the Sub-Antarctic Beagle Channel – Multiple scuba dives in the Beagle Channel south of Ushuaia. Dense Kelp, lots of invertebrate life: King Crabs, Arrow Crabs, Decorator Crabs, small Crayfish-looking creatures and lots of starfish. There were many small fish in the Kelp, which is quite thick and up to 90 feet long plus sea lions, seals, dolphins, whales & penguins.
Hedgerows
It is an offence to 'cut, grub, burn or otherwise destroy hedgerows on uncultivated land during the nesting season from 1 March to 31 August, subject to certain exceptions'. For more information, click here.
To contact your local wildlife ranger, click here for contact details. To read the Wildlife (Amendment) Act 2000, click here.
Caring For Wild Animals
Please note that many species of mammals, birds, invertebrates etc... are protected under law and that, even with the best of intentions, only someone holding a relevant licence from the National Parks & Wildlife Service should attempt the care of these animals. For full details, please click here to read the NPWS Checklist of protected & rare species in Ireland. If you are concerned about a wild animal, please contact your local wildlife ranger - click here for details.
IMPORTANT NOTICE
Please DO NOT send any live, dead or skeletal remains of any creature whatsoever to Mooney Goes Wild. If you find an injured animal or bird, please contact the National Parks & Wildlife Service on 1890 20 20 21, or BirdWatch Ireland, on 01 281-9878, or visit www.irishwildlifematters.ie