Mooney, Thursday March 6th 2014
This year's Dawn Chorus programme took place on Sunday, May 6th 2018, and was a roaring success! All India Radio producer Monika Gulati sent us a pic of herself sporting our Dawn Chorus beanie!!
May Events
Well whilst our Dawn Chorus programme may have finished for another year, throughout May, events are still taking place around the country to celebrate the beautiful birdsong that our feathered friends provide. For more information on these events, and on the annual Burren In Bloom festival that takes place from May 18th - 20th, visit our events listings page! And if you have an event you'd like to let our listeners know about, e-mail mooney@rte.ie.
Follow Us On Social Media:
Facebook: www.facebook.com/rtenature
E-mail Us: mooney@rte.ie
Caring For Wild Animals
Please note that many species of mammals, birds, invertebrates etc... are protected under law and that, even with the best of intentions, only someone holding a relevant licence from the National Parks & Wildlife Service should attempt the care of these animals. For full details, please click here to read the NPWS Checklist of protected & rare species in Ireland. If you are concerned about a wild animal, please contact your local wildlife ranger - click here for details.
On Mooney today, with Shay Byrne
Soprano Celine Byrne tells us about her busy work schedule, Brenda finds out how volunteers are helping sick children in Crumlin and who's better at managing the household budget, men or women? We find out!
Mooney's Money
We've €1,000 to give away today to save or spend as you please, take a break from your bills, or a make a break to the sun, it's up to you!

For your chance to win the cash, answer the following competition question:
Thursday, March 6th 2014

True or false: Michael Noonan is the Minister for Finance?
If you think you know the answer, call or text the competition line:

ROI: 1515 71 72 00

NI: 0901 293 3501
text MOONEY followed by your answer and name to 57111 (NI and ROI)

Each text entry costs €1 (incl VAT) or GBP £1.00. Calls from the eircom network will cost €1.02 (incl VAT) and from a BT landline will cost GBP £1.02. Calls from other networks and from mobiles will cost more.
Please note, the person named in the entry must be aged 18 years or older as at date of entry.
Competition lines open from 2pm and will close at 4.20pm today, (06/03/14). Please do not enter outside of the advertised competition window as you will be charged for your entry, but your entry will not be included. From time to time, these open/close times may vary. Any change to the standard open/close times will be announced here and on the show. The cash prize winner will be announced on-air towards the end of the Mooney show each day.

COMPETITION TERMS AND CONDITIONS

Call Service Provider: Phonovation. Tel: 0818 217 100.

Text Service Provider: Oxygen8/Xiam Interactive. Tel: 0818 444 433

Please do not enter outside the advertised competition open and close times and date(s) as you will be charged, but your entry will not be included in the draw. Please do not enter during programme replays on the RTÉ Radio Player after the advertised close time and date as you will be charged for your entry, but your entry will not be included as the competition will have closed.

Entrants must be aged 18 years or older as at date of entry and a resident of the Republic of Ireland or Northern Ireland in order to qualify as the prize winner.

Promoter reserves the right to request proof of age, verifiable by birth cert or passport only, and proof of residency, verifiable by recent utility bill only (issued within 6 months of win).

1 x Mooney's Money prize winners will win a €1,000 cash prize. (All cash prizes issued to the winner by euro cheque, made payable to the winner, allow 28 working days for delivery).
By entering the competition, the participants agree to be bound by the terms and conditions; that their surname and county of residence may be announced on-air if they win a prize; and agree to have their details/image/winner sequence used for promotional purposes if required.
Employees of RTÉ, Phonovation, Xiam Interactive and their associated partners, companies or suppliers and their immediate family members are not eligible to win/enter.

RTÉ's decision in relation to selection of winner is final and no correspondence will be entered into.
RTÉ standard competition terms and conditions also apply.
A Man Is Not A Financial Plan
Not too long ago, just over four decades ago in fact, a woman who was employed in the public sector was forced to give up her job when she got married.
The man was seen as the breadwinner. The place of the family was written into the Irish constitution. Women, according to the Irish state, had their place... and it WASN'T as completely autonomous, financially secure and independent entities!
Thankfully, times have changed. Two Irish women have been elected president. We've had a female Tanaiste. And some traditional male-dominated professions are even being taken over by women. For example, did you know that there are now more female barristers practising in Ireland and there are male?
But despite all these advances, many women still find themselves in a position where the man is the chief breadwinner in the home. Many women still give up their professional careers to raise a family, which is an entirely justifiable choice.
But it does throw up some real issues for women - financial issues in particular. And some of these issues are addressed a new book called Wealthy Woman: A Man Is Not a Financial Plan.
It's written by Mary Waring, a financial adviser in the UK who specialises in giving women financial advice when they are going through a divorce. And although the book is set in the context of British tax codes and law, it does throw up some interesting questions for Irish women.
Today, our reporter Katriona McFadden went out onto the streets of Dublin today to ask: Who holds the purse-strings in your house? Should singletons focus on trying to bag a rich partner? And: "Is a man a financial plan?!"
And we are joined in studio by financial journalist Sinead Ryan, who has been looking at this book for us...
Sinéad is the co-author (with Frank Conway) of the book Cents And Sensibility: A Financial Guide For Young Adults
It's published by www.centsense.ie, the ISBN is 9-780956-896407 and the RRP is €5.99.
Sinéad very kindly gave us eight copies of the book to give away, and our eight winners are:
- Peter Woods
- Thomas Lynch
- Gerard Hannon
- Kate Lowney
- Susan Keane
- Amy Gaffney
- Nicola
- Steve McNally
All winners have been contacted. Thanks to everyone who entered!
Celine Byrne
Celine Byrne has performed on stages throughout the world, including Carnegie Hall and the Royal Opera House in Covent Garden. And today, she comes to grace us here, in Studio 7 in RTÉ Radio One, for a chat, and to perform the beautiful The Last Rose Of Summer…
Celine will be performing on March 14th in the Theatre Royal, Waterford, and on March 20th in the Pavilion Theatre in Dun Laoghaire. In May she'll be performing with the RTÉ NSO in the NCH, and she'll be going to Malta for St. Patrick's Day, leading their parade and headlining their St. Patrick's Day concert.
In June she is on tour with Josè Carreras, and in July she is going to Germany as she will be rehearsing and subsequently performing the role of Der Marschallin in Der Rosenkavalier. For more information, visit www.celinebyrne.com.
UK Picks Eurovision Entry
This week, it was announced that Molly Smitten-Downes will represent the UK at this year's Eurovision Song Contest in Copenhagen, with the song Children Of The Universe:
The United Kingdom's Eurovision record was excellent during the glory years of the 1960s/'70s, and started to dip in the mid-80s, picking up again later in the decade, and mediocre placings in the 1990s. However in the 2000s/2010s, all has not been good. Apart from joint third place in 2002, and fifth place in 2009, the UK's record (like Ireland's) in the 21st century has been abysmal. As one of the 'Big 5' countries, our nearest neighbours never have to go through the semi-final stages.
In 2009/10, the BBC picked the song, then performers auditioned (on live TV) to perform the chosen song. Since 2011, the BBC decided to abandon the national final in favour of an internal selection.
The UK has:
- won 5 times (1967, 1969, 1976, 1981, 1997)
- finished 2nd a record fifteen times: (1959/60/61, 1964/65, 1968, 1970, 1972, 1975, 1977, 1988/89, 1992/93, 1998)
- come 3rd three times: (1973, 1980, 2002)
- come 4th five times: (1962/63, 1971, 1974, 1985)
- come 5th once: (2009)
- and last three times: 2003 (no points); 2008; 2010
Other Eurovision 2014 entries to have been selected recently include:
ISRAEL: Mei Feingold with Same Heart:
ROMANIA: Paula Seling & Ovi with Miracle: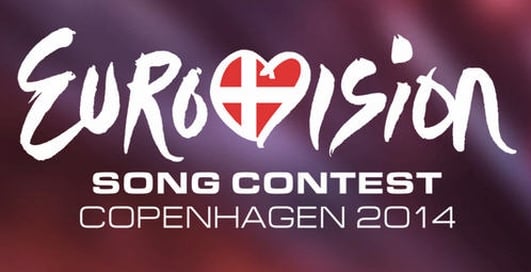 Eurovision Green Room Party
Join Mooney in our Eurovision Green Room at the Bord Gáis Energy Theatre on Saturday, May 10th 2014. The party takes place in the Circle Club.
If you want to be there, all you have to do is tell us in not more than forty words why you and a friend or friends LOVE the Eurovision. All entrants/attendees must be over 18. If you are lucky enough to receive a golden invitation to our EUROVISION GREEN ROOM you will get to see all the action as it happens live from Copenhagen.
Tickets will be allocated to couples and groups of four people.
All attendees must make their own way to and from the venue.
There is no cash alternative to this prize.
Closing date for receipt of entries is April 25th 2014
Usual RTE terms and conditions apply.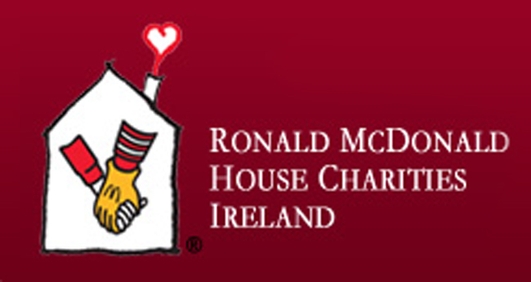 Ronald McDonald House Appeal For Cooks
Well, we hope everyone had yummy pancakes on Tuesday. But in the Ronald McDonald House, on the grounds of Crumlin Children's Hospital, they had pancakes but also there was a special lunch cooked for the parents and staff there by Ross Lewis, chef at Chapter One restaurant in Dublin.
He was on hand for the launch of an appeal for volunteer cooks and corporate food donors to sign up to support families with sick children by volunteering their time and / or produce.
Brenda Donohue has a long association with the Ronald McDonald House, and she went along to find out exactly what they're looking for...
For more information about the fantastic work carried out at the Ronald McDonald House, visit www.rmhc.ie.
The Ronald McDonald House launches appeal for volunteer cooks and corporate food donors
ON TUESDAY: The Ronald McDonald House today welcomed award winning Chapter One chef Ross Lewis and former Munster and Ireland rugby star Alan Quinlan to cook lunch for residents. The pair were on hand for the launch of an appeal for volunteer cooks and corporate food donors to sign up to support families with sick children by volunteering their time and / or produce.
2014 marks the 10th anniversary of the opening of The Ronald McDonald House in Crumlin. Today, the charity is calling on individuals and companies to assist in providing a "home from home", including home-cooked meals and a welcoming environment for the families of extremely ill children receiving treatment in the hospital. To coincide with the launch, Ireland's most sustainable meat processor, Dawn Meats, a long term supporter of The Ronald McDonald House committed to providing fresh red meat for the House, and simple recipes for volunteer cooks can be found at www.thepremiumbutcher.ie/blog/category/recipes
The Ronald McDonald House is in the early stages of a fundraising drive in anticipation of the construction of a 50 bedroom house on the grounds of the new National Children's Hospital, which is due for completion in 2018. By developing a roster of volunteer cooks and regular food donors it is hoped that the House will become self sustaining and a seamless support to families caring for sick children.
Commenting today, The Ronald McDonald House CEO, Marian Carroll said "Today's event perfectly captures what our work is all about. Our operations depend on the generosity of the public, particularly in giving their time and donating supplies for the house. We are delighted to welcome Ross Lewis to our kitchen, his support is hugely appreciated. He has cooked for the families staying here using quality Irish beef provided by Dawn Meats. We think it's a wonderful template for other Irish food producers as good food is critical to the health of all family members seeking to support a sick child.
This is just one example of the variety of ways that individuals or companies can become involved. Cooking for the families is a particularly popular option with many companies, and as you can imagine, it is hugely appreciated after a long day in the hospital."
Award-winning chef Ross Lewis continued, "It's a pleasure to be involved with the superb work of The Ronald McDonald House. High-quality home cooked food and a welcoming environment are key ingredients to help families through very difficult times. This is a wonderful opportunity to lend support in a very meaningful and practical way. People can make a real difference and all volunteers are welcome."
D'Mammy Competition
March is the month for mothers. That's why we here on Mooney want to make this coming Mother's Day extra special for yours. Mooney, the Sunday World and americanholidays.com are giving you the chance to win a Royal Carribean International Cruise for your mammy and a friend!
Whilst onboard they'll enjoy dazzling West End style shows, relax in the spa, or take shore leave in the Bahamas. To be in with a chance to win, all you have to do is enter! Get your copy of the Sunday World this Sunday, Sunday 9th, to find out to enter D'Mammy competition!
Hedgerows: It is an offence to 'cut, grub, burn or otherwise destroy hedgerows on uncultivated land during the nesting season from 1 March to 31 August, subject to certain exceptions'. For more information, click here.
To contact your local wildlife ranger, click here for contact details. To read the Wildlife (Amendment) Act 2000, click here.
IMPORTANT NOTICE
Please DO NOT send any live, dead or skeletal remains of any creature whatsoever to Mooney Goes Wild.
If you find an injured animal or bird, please contact the National Parks & Wildlife Service on 1890 20 20 21, or BirdWatch Ireland, on 01 281-9878, or visit www.irishwildlifematters.ie