Mooney, Wednesday March 5th 2014
On Mooney today, with Shay Byrne
Dr. Eva Orsmond brings her acerbic wit and commentary to Mooney, as she appeals to Irish GPs to take the lead in combating obesity. We learn about the leggings that help you slim whilst you sleep. And would you like to ride a horse like the best old-fashioned screen cowboys such as John Wayne, Gary Cooper, or Clint Eastwood? Reporter Katriona McFadden finds out how, and where!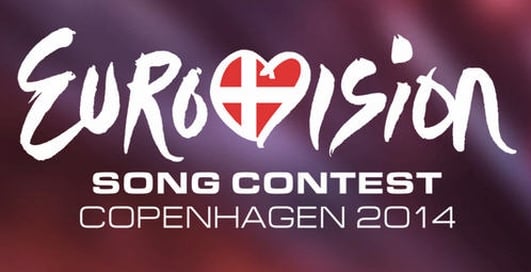 Eurovision Green Room Party
Join Mooney in our Eurovision Green Room at the Bord Gáis Energy Theatre on Saturday, May 10th 2014. The party takes place in the Circle Club.
If you want to be there, all you have to do is tell us in not more than forty words why you and a friend or friends LOVE the Eurovision. All entrants/attendees must be over 18. If you are lucky enough to receive a golden invitation to our EUROVISION GREEN ROOM you will get to see all the action as it happens live from Copenhagen.
Tickets will be allocated to couples and groups of four people.
All attendees must make their own way to and from the venue.
There is no cash alternative to this prize.
Closing date for receipt of entries is April 25th 2014
Usual RTE terms and conditions apply.
D'Mammy Competition
March is the month for mothers. That's why we here on Mooney want to make this coming Mother's Day extra special for yours. Mooney, the Sunday World and americanholidays.com are giving you the chance to win a Royal Carribean International Cruise for your mammy and a friend!
Whilst onboard they'll enjoy dazzling West End style shows, relax in the spa, or take shore leave in the Bahamas. To be in with a chance to win, all you have to do is enter! Get your copy of the Sunday World this Sunday, Sunday 9th, to find out to enter D'Mammy competition!
Mooney's Money
We've €1,000 to give away today to save or spend as you please, take a break from your bills, or a make a break to the sun, it's up to you!

For your chance to win the cash, answer the following competition question:
Wednesday, March 5th 2014

Which Eastwood starred in the movies Dirty Harry, Where Eagles Dare & Million Dollar Baby?
If you think you know the answer, call or text the competition line:

ROI: 1515 71 72 00

NI: 0901 293 3501
text MOONEY followed by your answer and name to 57111 (NI and ROI)

Each text entry costs €1 (incl VAT) or GBP £1.00. Calls from the eircom network will cost €1.02 (incl VAT) and from a BT landline will cost GBP £1.02. Calls from other networks and from mobiles will cost more.
Please note, the person named in the entry must be aged 18 years or older as at date of entry.
Competition lines open from 2pm and will close at 4.20pm today, (05/03/14). Please do not enter outside of the advertised competition window as you will be charged for your entry, but your entry will not be included. From time to time, these open/close times may vary. Any change to the standard open/close times will be announced here and on the show. The cash prize winner will be announced on-air towards the end of the Mooney show each day.

COMPETITION TERMS AND CONDITIONS

Call Service Provider: Phonovation. Tel: 0818 217 100.

Text Service Provider: Oxygen8/Xiam Interactive. Tel: 0818 444 433

Please do not enter outside the advertised competition open and close times and date(s) as you will be charged, but your entry will not be included in the draw. Please do not enter during programme replays on the RTÉ Radio Player after the advertised close time and date as you will be charged for your entry, but your entry will not be included as the competition will have closed.

Entrants must be aged 18 years or older as at date of entry and a resident of the Republic of Ireland or Northern Ireland in order to qualify as the prize winner.

Promoter reserves the right to request proof of age, verifiable by birth cert or passport only, and proof of residency, verifiable by recent utility bill only (issued within 6 months of win).

1 x Mooney's Money prize winners will win a €1,000 cash prize. (All cash prizes issued to the winner by euro cheque, made payable to the winner, allow 28 working days for delivery).
By entering the competition, the participants agree to be bound by the terms and conditions; that their surname and county of residence may be announced on-air if they win a prize; and agree to have their details/image/winner sequence used for promotional purposes if required.
Employees of RTÉ, Phonovation, Xiam Interactive and their associated partners, companies or suppliers and their immediate family members are not eligible to win/enter.

RTÉ's decision in relation to selection of winner is final and no correspondence will be entered into.
RTÉ standard competition terms and conditions also apply.
Super Troupers Competition
Not to make you feel old, but did you know Super Trouper, by ABBA, is 34 years old this year! It was a massive hit single in 1980, reaching number one in Ireland, the UK, Germany, and Belgium. But bizarrely, it peaked only at number 11 in Sweden, where the band hail from!
Well, we have our very own set of musical Super Troupers in this organisation! They are called RTÉ Concert Orchestra. And tonight, they will prove once again that they can turn their collective hands to just about anything!
In the National Concert Hall this evening, starting at 8pm, the RTÉ Concert Orchestra will stage an ABBA tribute concert with a difference. And the concert is called 'Super Troupers'!
Conductor Andy O'Callaghan will be joined by the Celebration Singers, performing hits like Dancing Queen, Waterloo, Thank You For The Music and Fernando. It's a repeat of a massively successful concert which they staged last year. And tonight, once again, the Concert Hall will be decked out with mirror balls and disco lights, to recreate that glorious ABBA era.
If you want a sneak peek of what you might enjoy if you come along, check out this video:
THIS COMPETITION HAS NOW CLOSED!
Thanks to everybody who entered - our winner is John Healy. Enjoy the show John!
And here's the good news!
We have a pair of tickets to give away to this terrific show AND an overnight stay for two people, including bed-and-breakfast, the Harcourt Hotel, which is only around the corner from the National Concert Hall.
It starts at 8pm. It's last-minute, so if you're going to enter, make sure you can actually avail of this prize.
To be in with a chance of winning, just answer this question:
What title links all of the following?
A 1975 chart-topping hit by the group ABBA.
A 1999 West End musical based on the songs of ABBA.
A 2008 film, starring Meryl Streep, and based on the West End musical.
The first person to text their full name - that's your first name AND your surname - PLUS the answer to the question, wins the prize.
Text 51551, as soon as you know the answer to the question, and remember we need your FULL NAME and ANSWER. And you must be able to make it to the concert tonight, and avail of the hotel stay! Good luck!
Dr. Eva Orsmond
It's Ash Wednesday today, the start of Lent, a period in which many people choose to 'give up' something they enjoy until Easter, whether it be chocolate, wine, or fast food. And giving up something that, when consumed in excess, can cause weight gain, must make Dr. Eva Orsmond happier.
Dr. Eva Orsmond thinks that we are collectively in denial about the issue of the weight within our population as a whole, but among children in particular. She gets angry about it. In fact you could say Dr. Eva Orsmond is famous for being angry about it.
Like in this moment of Irish television history that provoked a lot of consternation across the nation...
That was Dr. Eva speaking to team leader Charlotte O'Connell on Operation Transformation last year.
Dr. Eva has now moved on from Operation Transformation; her book Dr Eva Orsmond's 10lb Diet has been in the top ten non fiction books for a very long time now! In the book, she gives guidelines for overweight people to lost 10lb in either three weeks or twelve weeks.
Dr. Eva joins Shay in studio today to explain why obesity makes her so angry, and how - and why - it can be combatted...
Dr. Eva Orsmond's 10lb Diet: A Fast Plan, A Slow Plan, A New You is published by Gill & MacMillan (2013). The RRP is €19.99, and the ISBN is 978-0-71716-0099.
To find out more about her clinics, visit www.orsmondclinics.com.
Slim In Your Sleep!
Reenagh McCall is an Irish designer whose lingerie range has been seen on the catwalks of Paris and New York. In fact, she has won many awards for her work, including the Paris Ultra, Haute Couture Award for 'Most Creative Design'.
Part of her Embrace range of lingerie is called Slimming Embrace. And Reenagh claims that if you wear a pair of her leggings for 28 days, for up to eight hours a day, it will reduce cellulite!
We've invited Reenagh into studio today to explain the technology behind the lingerie - and we want YOU to put it to the test!
So we have medium, large and extra-large Embrace Slimming High Waist Leggings available - if you would like to try them out, you can e-mail us at mooney@rte.ie. We will then choose 3 people to test the leggings...
Stockists of the Embrace slimming lingerie include BTs - Dublin, Cork, Galway, Limerick, Standun Galway & online at www.embracelingerie.com.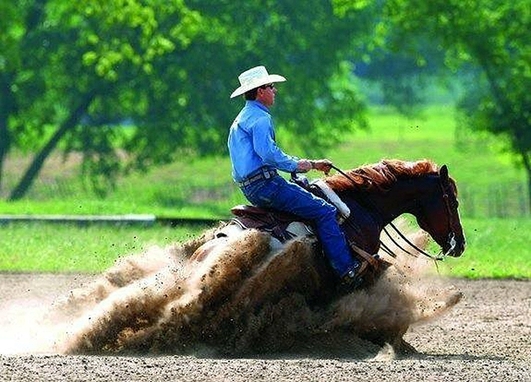 Western Riding
A few weeks ago, we broadcast live from Derry, and two of the people he met there were Amanda McDonagh and her husband Dermot McGeady who run TotalWesternWear.com, selling 'cowboy' fashion and accessories.
Dermot happened to mention in passing that he keeps American Quarterhorses and enjoys 'Western Riding' – which is different from the style of horse-riding we're familiar with which can be called 'English' or 'European'.
Well all of this prompted an e-mail from Derek O'Byrne-White. He is the International Director of the Irish QuarterHorse Association and he wrote:
"Western Riding is an equine discipline stemming from the activities the cowboy did everyday on the ranch. Today it has over six million participants in North America, and twenty European countries run shows - including Ireland!
In fact, such is the growing popularity of Western Riding in Ireland, we plan to send a team of young riders to the Youth World Cup in Texas this summer – for the first time ever! Would you like to come and see us?".
Well the answer was 'YES' ... so we found a pair of chaps for Katriona McFadden, threw her up on the saddle and sent her off to Drumcoura City Lake Resort in Ballinamore in County Leitrim to learn more about 'Western Riding'...
The Irish QuarterHorse Association have all sorts of events coming up this year – including a Garth Brooks impersonator concert in September in Leitrim!
The Irish Quarter Horse Association have a full schedule of events coming up, including a clinic with acclaimed rider Craig Johnson - for more information, visit www.iqha.ie.
They also have a group on Facebook called The Irish Quarter Horse Association, and members of the public or western enthusiasts are more than welcome to join.
Hedgerows
It is an offence to 'cut, grub, burn or otherwise destroy hedgerows on uncultivated land during the nesting season from 1 March to 31 August, subject to certain exceptions'. For more information, click here.
To contact your local wildlife ranger, click here for contact details. To read the Wildlife (Amendment) Act 2000, click here.
Caring For Wild Animals
Please note that many species of mammals, birds, invertebrates etc... are protected under law and that, even with the best of intentions, only someone holding a relevant licence from the National Parks & Wildlife Service should attempt the care of these animals. For full details, please click here to read the NPWS Checklist of protected & rare species in Ireland. If you are concerned about a wild animal, please contact your local wildlife ranger - click here for details.
IMPORTANT NOTICE
Please DO NOT send any live, dead or skeletal remains of any creature whatsoever to Mooney Goes Wild. If you find an injured animal or bird, please contact the National Parks & Wildlife Service on 1890 20 20 21, or BirdWatch Ireland, on 01 281-9878, or visit www.irishwildlifematters.ie