Mooney, Tuesday March 4th 2014
On Mooney today, with Shay Byrne
We hear how one nursing home in Cavan employed innovative design techniques to make the place less institutional and more homely, architect Dermot Bannon tells us about other buildings designed with a user-friendly focus, and we hear about the Rolls Royce which in it's early days, only travelled the roads at night...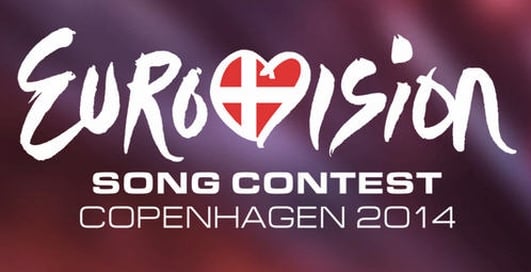 Eurovision Green Room Party
Join Mooney in our Eurovision Green Room at the Bord Gáis Energy Theatre on Saturday, May 10th 2014. The party takes place in the Circle Club.
If you want to be there, all you have to do is tell us in not more than forty words why you and a friend or friends LOVE the Eurovision. All entrants/attendees must be over 18. If you are lucky enough to receive a golden invitation to our EUROVISION GREEN ROOM you will get to see all the action as it happens live from Copenhagen.
Tickets will be allocated to couples and groups of four people.
All attendees must make their own way to and from the venue.
There is no cash alternative to this prize.
Closing date for receipt of entries is April 25th 2014
Usual RTE terms and conditions apply.
D'Mammy Competition
March is the month for mothers. That's why we here on Mooney want to make this coming Mother's Day extra special for yours. Mooney, the Sunday World and American Holidays.com are giving you the chance to win a Royal Carribean cruise for your mammy and a friend!
Whilst onboard they'll enjoy dazzling West End style shows, relax in the spa, or take shore leave in the Bahamas. To be in with a chance to win, all you have to do is enter! Get your copy of the Sunday World this Sunday, Sunday 9th, to find out to enter D'Mammy competition!
Mooney's Money
We've €1,000 to give away today to save or spend as you please, take a break from your bills, or a make a break to the sun, it's up to you!

For your chance to win the cash, answer the following competition question:
Tuesday, March 4th 2014

True or false: Ireland play Italy in the Six Nations this weekend?

If you think you know the answer, call or text the competition line:

ROI: 1515 71 72 00

NI: 0901 293 3501
text MOONEY followed by your answer and name to 57111 (NI and ROI)

Each text entry costs €1 (incl VAT) or GBP £1.00. Calls from the eircom network will cost €1.02 (incl VAT) and from a BT landline will cost GBP £1.02. Calls from other networks and from mobiles will cost more.
Please note, the person named in the entry must be aged 18 years or older as at date of entry.
Competition lines open from 2pm and will close at 4.20pm today, (04/03/14). Please do not enter outside of the advertised competition window as you will be charged for your entry, but your entry will not be included. From time to time, these open/close times may vary. Any change to the standard open/close times will be announced here and on the show. The cash prize winner will be announced on-air towards the end of the Mooney show each day.

COMPETITION TERMS AND CONDITIONS

Call Service Provider: Phonovation. Tel: 0818 217 100.

Text Service Provider: Oxygen8/Xiam Interactive. Tel: 0818 444 433

Please do not enter outside the advertised competition open and close times and date(s) as you will be charged, but your entry will not be included in the draw. Please do not enter during programme replays on the RTÉ Radio Player after the advertised close time and date as you will be charged for your entry, but your entry will not be included as the competition will have closed.

Entrants must be aged 18 years or older as at date of entry and a resident of the Republic of Ireland or Northern Ireland in order to qualify as the prize winner.

Promoter reserves the right to request proof of age, verifiable by birth cert or passport only, and proof of residency, verifiable by recent utility bill only (issued within 6 months of win).

1 x Mooney's Money prize winners will win a €1,000 cash prize. (All cash prizes issued to the winner by euro cheque, made payable to the winner, allow 28 working days for delivery).
By entering the competition, the participants agree to be bound by the terms and conditions; that their surname and county of residence may be announced on-air if they win a prize; and agree to have their details/image/winner sequence used for promotional purposes if required.
Employees of RTÉ, Phonovation, Xiam Interactive and their associated partners, companies or suppliers and their immediate family members are not eligible to win/enter.

RTÉ's decision in relation to selection of winner is final and no correspondence will be entered into.
RTÉ standard competition terms and conditions also apply.
User-Friendly Buildings
It's the end of the day. Maybe you've been working, maybe out shopping – but you can't wait to turn the key of your own door and 'go home'. But, what if 'your' home is a shared home, a nursing home perhaps? Can you still feel like it's yours? And can design help?
Today we ask "what makes a house a home?"
Yesterday afternoon, Mooney reporter Katriona McFadden travelled to Cavan Town to visit the dementia unit of the award-winning Esker Lodge nursing home. Management there have made a huge design effort to make the home more 'homely' and less like an 'institution' of old. Managing Director Vicky McDwyer met Katriona to talk her throught the simple yet innovative ideas they put in place to improve the lives of its residents.
And we're also joined live in studio by TV Architect Dermot Bannon with his thoughts on the project...
Room To Improve
Room To Improve is back on air next September, and the programme-makers are still looking for applicants. In total, six projects are filmed, and to date, four projects have been selected, so there two slots left. In order to complete the builds on the last two projects in time for transmission, the projects that will be picked will need to be NON planning projects. And in order to have a substantial enough project to fill an hour of television, they are looking for applicants who have budgets in the €80,000+ bracket.
They are happy to consider projects from all over the country. To apply call or e-mail COCO television ASAP: 01 497-0817 or info@cocotelevision.ie.
Dermot's Top Tips For Home Renovation!
1) Light: this is the most important thing you can introduce and control in your home. Bedrooms should face East to get the morning light. Rooms that you use in the daytime should face south to get the most light all day long, and the same with patios outside in the garden. Utility rooms, service rooms and storage spaces with small windows (to conserve energy) should all face the North of the house.
2) Function: make sure you have no wasted space. Allow the most generous spaces for rooms your use the majority of time and double up the rooms you barely use.
3) Views: make use of a view, no matter how small. It might even be a church spire down the road - "these are the things which give a house its' soul"
4) Space: lots of Irish homes have small segregated rooms, but people now prefer large family space. It needs to handle birthday parties and feel cosy when you in front of TV - to do this, Dermot recommends:
- keep your palette of materials really simple. Natural materials like stone and timber should last a lifetime.
- place living and relaxing spaces to the en or outside the open plan spaces.
- zones: use fireplaces, sotves or shelving in the middle of the room like a mini-partition to break up large spaces
- storage: so you don't have clutter in the open spaces
Classic Car Show
If you have an interest in music (and mayhem), The Late Late Show was the place to be at the weekend. But if you're into motors, then it's likely you may have found yourself at the Classic Car Show at the RDS. Michael Lawless went along for Mooney to take a look...
The 1951 Jaguar XK120 owned by Paddy Daly which won Best In Show over the weekend
Rolls Royce Moon Car
1919 Rolls Royce Silver Ghost - which was on display at the Classic Car Show in the RDS over the weekend. This was the car the IRA owned, and only travelled at night.
1972 Ford Granada Ghia owned by Cormac Daly
Ford Granada Ghia
Michael Lawless' VW Classics: 1970 Beetle and 1971 Microbus
Mooney's Monday Quiz - The Tiebreak
Yesterday we had a bit of a cliffhanger. We ran out of time at the end of the show just as two of our quiz contestants, Katie and Peter, were about to head into a tiebreaker!
The prize is a two-night weekend break to the 4-star McWilliam Park Hotel in Claremorris in County Mayo. So today, we play the tiebreak with Katie and Peter to find out who will be heading off for that fabulous break!
Your prize is based on two people sharing one room and includes cocktails on arrival, breakfast on both mornings and dinner on an evening of your choice in the hotel's 'John Gray's restaurant'.
For more information about the hotel, visit www.mcwilliampark.ie.
Buggy Exercise
New mothers are getting the fitness bug thanks to an exercise craze that involves babies and buggies. Fitness instructor Ageta Taluc, originally from Poland, has started a Fit'n'Buggy class in Malahide Castle Park, and Herbert Park in Dublin. We sent Mooney reporter Brenda Donohue along to find out more...
For more information about Ageta's Fit Mum prenatal and postnatal classes, visit www.fitmum.ie.
Hedgerows
It is an offence to 'cut, grub, burn or otherwise destroy hedgerows on uncultivated land during the nesting season from 1 March to 31 August, subject to certain exceptions'. For more information, click here.
To contact your local wildlife ranger, click here for contact details. To read the Wildlife (Amendment) Act 2000, click here.
Caring For Wild Animals
Please note that many species of mammals, birds, invertebrates etc... are protected under law and that, even with the best of intentions, only someone holding a relevant licence from the National Parks & Wildlife Service should attempt the care of these animals. For full details, please click here to read the NPWS Checklist of protected & rare species in Ireland. If you are concerned about a wild animal, please contact your local wildlife ranger - click here for details.
IMPORTANT NOTICE
Please DO NOT send any live, dead or skeletal remains of any creature whatsoever to Mooney Goes Wild. If you find an injured animal or bird, please contact the National Parks & Wildlife Service on 1890 20 20 21, or BirdWatch Ireland, on 01 281-9878, or visit www.irishwildlifematters.ie
Wagon Wheel
Nathan Carter
4:25