Mooney, Friday February 28th 2014
This year's Dawn Chorus programme took place on Sunday, May 6th 2018, and was a roaring success! All India Radio producer Monika Gulati sent us a pic of herself sporting our Dawn Chorus beanie!!
May Events
Well whilst our Dawn Chorus programme may have finished for another year, throughout May, events are still taking place around the country to celebrate the beautiful birdsong that our feathered friends provide. For more information on these events, and on the annual Burren In Bloom festival that takes place from May 18th - 20th, visit our events listings page! And if you have an event you'd like to let our listeners know about, e-mail mooney@rte.ie.
Follow Us On Social Media:
Facebook: www.facebook.com/rtenature
E-mail Us: mooney@rte.ie
Caring For Wild Animals
Please note that many species of mammals, birds, invertebrates etc... are protected under law and that, even with the best of intentions, only someone holding a relevant licence from the National Parks & Wildlife Service should attempt the care of these animals. For full details, please click here to read the NPWS Checklist of protected & rare species in Ireland. If you are concerned about a wild animal, please contact your local wildlife ranger - click here for details.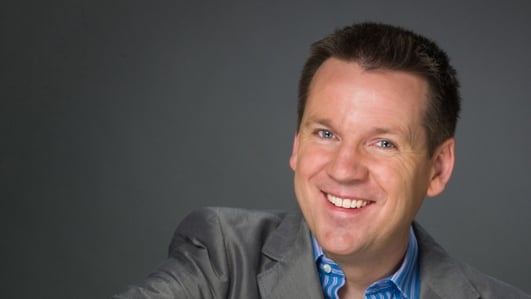 On Mooney Goes Wild today...
Antibiotics have been the miracle drugs of the last century. But as they pass through our bodies and into the general environment, what will the long-term consequences be for animal and human welfare? We discuss the mysterious deaths of up to 250 frogs by a lake in County Kildare. And we meet Sammy the seal, who has taken up residence on the South Quay in Wicklow Town!
Caring For Garden Birds This Winter
To find out how to care for and attract garden birds, read Jim Wilson's Guide To Garden Birds - CLICK HERE!
Sammy The Seal
All kinds of weird and wonderful stories come in to us here at the Mooney Goes Wild programme - items like twenty or more wrens roosting in the same nestbox, or, cats fostering ducks, or, pet crows who live to thirty years of age, or more!
Well, another such story reached us here recently when we had an e-mail from Marnie Farrell who lives in Wicklow Town.
It appears that a young seal has taken up residence on the South Quay, just outside the local fishshop. And he's there for a reason. We sent our reporter, Terry Flanagan, down to meet up with fishshop owner, Alan Hegarty and Sammy the Seal...
Sammy the Seal
Fishmonger Alan Hegarty
Fishmonger Alan Hegarty feeding Sammy
Dead Frogs In Kildare
Everyone's fabourite frog, Kermit, can thank his lucky stars that he lives on Sesame Street and not in the Curragh in County Kildare.
Earlier this week between 250 and 300 dead frogs were discovered in a lake in the Curragh. Tests are being carried out to determine the cause of death and whether there is cause to be worried about the wider population of frogs in Ireland...
Rob Gandola is Senior Scientific Officer with the Herpetological Society of Ireland, and he joins us in studio today to explain more...
Dead frogs
Dead Frogs
If you would like to log a frog or report a reptile, the website that Rob mentioned is www.thehsi.org/sightings.
Mooney's Search For A Child Star!
***It's the final day of our Search For A Child Star!***
Here on Mooney, we are trawling the country for talented children who are confident performers – to find Ireland's next child star. The competition is open to boys AND girls – as long as you're 10 years old or under. To enter all you have to do is record a piece that's no more than three minutes long, tell us where you're from and how old you are - and entries must come in to us via parents or guardians.
You can record it on your iPhone, smart phone, computer, or in a studio – whichever is available to you.
Then e-mail your entry to mooney@rte.ie, putting "SEARCH FOR A CHILD STAR" in the subject field.
Remember, the competition is open to children 10 years old or under. Tell us where you're from and give us a phone number so that we can get in touch with you! Make sure you have the consent of your parent or guardian.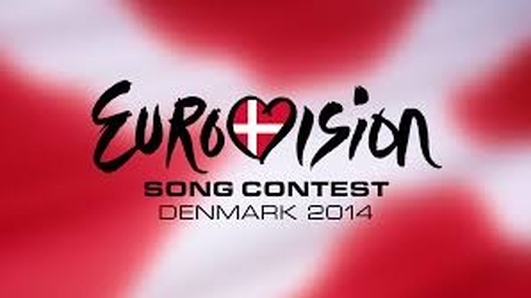 Eurovision Green Room Party
Join Mooney in our Eurovision Green Room at the Bord Gáis Energy Theatre on Saturday, May 10th 2014. The party takes place in the Circle Club.
If you want to be there, all you have to do is tell us in not more than forty words why you and a friend or friends LOVE the Eurovision. All entrants/attendees must be over 18. If you are lucky enough to receive a golden invitation to our EUROVISION GREEN ROOM you will get to see all the action as it happens live from Copenhagen.
Tickets will be allocated to couples and groups of four people.
All attendees must make their own way to and from the venue.
There is no cash alternative to this prize.
Closing date for receipt of entries is April 25th 2014
Usual RTE terms and conditions apply.
2014 County Offaly Beekeeping Conference
If you click here, you'll be able to watch a clip from a BBC report about blue honey in France!
Bees are the ultimate opportunists. They don't mind what the source is for their sugar, as long as they find it. We've even heard of them sucking up 'antifreeze' and turning it into honey! There have been no reports of green or blue honey here in Ireland – that we know of...
But, there is a huge variation in the TASTE of Irish honey, depending on where you travel around the country. Beekeepers say it is like a fine wine, no two years are the same.
Offaly beekeeper John Donoghue is a 'Honey Judge' – an expert in honey taste. He is also a member of the Executive Council of the Federation of Irish Beekeepers and he is here with us today to tell us about a Conference he is organising this Sunday...
The theme of the Conference is Meeting The Challenges Of Modern-Day Beekeeping. It's in the County Arms Hotel in Birr this Sunday, March 2nd, from 8:15am-5:30pm. The cost is €35, which includes tea & biscuits and a raffle!
John will be talking about Exhibiting Honey and the Role of Honey Shows. This is the first National Conference that the County Offaly Beekeepers Association have hosted. For more information about the Conference, and the Association, visit www.offalybeekeepers.ie.
Eurosong 2014: Contestant 5 - Laura O'Neill
We'll find out on Friday night which song will represent Ireland at this year's Eurovision Song Contest in Copenhagen. Five songs will compete for the honour live on The Late Late Show, and each day this week on Mooney we'll speak to one of the five performers and hear their song...
Laura O'Neill
Our final performer is Laura O'Neill, who joins us to tell us about her song: You Don't Remember Me.
SONG

TITLE

Composer/Lyricist

PERFORMER(S)

1

DON'T HOLD ON

Patricia Roe

Patricia Roe

mentor: Valerie Roe

2

THE MOVIE SONG

Karl Broderick

Eoghan Quigg

mentor: Mark Murphy

3

HEARTBEAT

Hazel Kaneswaran, Jonas Gladnikoff,

Rasmus Palmgren & Patrizia Helander

Can-Linn

(feat. Kasey Smith)

mentor: Hazel Kaneswaran

4

BE MINE

Cormac Battle

Andrew Mann

mentor: Cormac Battle

5

YOU DON'T REMEMBER ME

Don Mescall & Lucie Silvas

Laura O'Neill

mentor: Billy McGuinness
The winner will be decided by both regional jury vote, which will make up half of the overall marks (the juries are located in five regions: Dublin, Cork, Galway, Limerick and Sligo) and the public televote which will account for the other half of the overall result.
The five mentors responsible for selecting their artists and songs are: Valerie Roe (on behalf of her sister, singer Patricia Roe); Mark Murphy (on behalf of Eoghan Quigg); singer/songwriter Hazel Kaneswaran (on behalf of Can-Linn featuring Kasey Smith); RTÉ 2fm disc jockey Cormac Battle (on behalf of Andrew Mann); and member of Irish rock band Aslan, Billy McGuinness (on behalf of Laura O'Neill).
The Late Late Show Eurosong Special will be broadcast on Friday, February 28th and hosted by Ryan Tubridy, with the winner being announced at the end of the show after the national televote results and the verdicts of the five regional juries.
Two Eurovision Song Contest semi-finals will take place – on Tuesday May 6th, and Thursday May 8th. There are already six direct finalists – the 'Big Five' countries: United Kingdom, Spain, France, Germany, Italy, plus last year's winners Denmark, will proceed directly to the Eurovision 2014 Final on Saturday, May 10th. The contest will take place in Copenhagen, the Danish capital, where the Contest has been hosted twice before, in 1964 at the Tivoli Concert Hall (won by 16-year-old Gigliola Cinquetti for Italy), and in 2001 in Parken Stadium (won by Estonia's Tanel Padar, Dave Benton & 2XL). The remaining 31 countries will compete in one of the semi-finals in order to win a place in the aforementioned Final. Ireland will compete in the second semi-final on Thursday, May 8th. Live coverage will be on RTÉ Two for the semi-finals, and on RTÉ 1 for the Eurovision 2014 Final, with commentary provided – as ever – by Marty Whelan.
SONG 5: YOU DON'T REMEMBER ME
Composers/Lyricists: Don Mescall & Lucie Silvas
performed by LAURA O'NEILL
Laura O'Neill was born in Dublin in 1989. Laura's passion for music began at the young age of seven when she joined Ireland's top performing arts school NPAS. Laura has performed in some of Ireland's most illustrious venues including the Olympia theatre, the National Concert Hall and Cork Opera House. At the age of 17 Laura was promoted to vocal trainer and choral producer where she remained for six years. During her spell with NPAS she spent three years in Cork studying Performing Arts. In 2011 Laura made it to the The X Factor's boot-camp. Laura describes her experience on that show as 'an emotional roller coaster from start to finish', but an experience she learnt a lot from and will remember forever. Laura currently fronts a corporate and wedding band called The Firm and is working on her debut EP which is planned for release in spring 2014.
Laura's mentor Billy McGuinness, a member of rock group Aslan, said: 'For me it is all about the song and with You Don't Remember Me, which was written by Don Mescall and Lucie Silvas, I have avoided any gimmicks and concentrated solely on the meaning and emotion of the words and lyrics. Don Mescall is a familiar name to many as he has written songs for acts such as Backstreet Boys, Boyzone and of course Aslan which is how I met him. I first heard Laura O'Neill singing at our bass player Rod O'Brien's wedding I knew she could deliver this song like no other singer could. When we were recording the song she blew everyone away and I think if she were to release this song tomorrow she would have a massive hit with it. I really feel she has a great future ahead of her.'
Co-writer Don Mescall also participated in Eurosong 2011, and finished third with the song he co-wrote with Ronan Hardiman, Talking With Jennifer.
IRELAND'S EUROVISION RECORD 1965 – 2013
Since Ireland's first participation in 1965, we have finished as follows:
1st place: 7 times – 1970, 1980, 1987, 1992, 1993, 1994, 1996
2nd place: 4 times – 1967, 1984, 1990, 1997
3rd place: once – 1977
4th place: 3 times – 1966, 1968, 1986
5th place: 3 times – 1978, 1979, 1981
6th place: 3 times – 1965, 1985, 2000
7th place: twice – 1969, 1974
8th place: twice – 1988, 2011
9th place: twice – 1975, 1998
10th place: 4 times – 1973, 1976, 1991, 2006
Note that all of Ireland's Top Five placings occurred between 1966 and 1997.
The 1990s became Ireland's most successful decade, having won four contests in five years – and the year in between (1995) featured Irish violinist in the Norwegian-Irish collective Secret Garden.
The 2000s has been the country's worst decade in terms of our track record.
The best placing was at the start, in 2000, when Millennium Of Love, finished sixth.
2001 saw our entry Without Your Love finished third last, and put Ireland out of the 2002 contest. Ten years ago, the You're A Star format of selecting a Eurovision entry for Ireland was introduced, and Mickey Harte gave us a credible eleventh (joint) position in Riga in 2003. Chris Doran (2004) and Donna & Joe McCaul (2005) were less successful – the latter performers did not even qualify for the final. Brian Kennedy temporarily restored fortunes in Athens, 2006, when his own composition finished tenth in the Final. In 2007, the trad band Dervish, however, gave us our first bottom placing! Dustin won the national heat in Limerick in 2008, and went to Belgrade hoping to make it eight victories – it was not to be, especially as he didn't make it past the semi-final stage. 2009 saw the girl band Sinéad Mulvey & Black Daisy narrowly miss a place in the final in Moscow with Et Cetera.
Now we're in the 2010s, and former winner Niamh Kavanagh went to Oslo with a strong ballad, It's For You, but finished way down the field. Former The X Factor contestants from Lucan, John & Edward Grimes, aka Jedward, won the national selections in 2011 and 2012 – mainly due to the huge under-16 female vote. The first of their entries, Lipstick, gave us a worthy eighth place in Düsseldorf two years ago. And the following year in Baku, Azerbaijan, the twins fared even worse, when Waterline plunged to nineteenth place on the night. As for 2013 in Malmö, Ryan Dolan plunged to last place in the Final with Only Love Survives.
National Tree Week
Earlier we told you about a Beekeeping Conference happening in Birr this Sunday... well there is also TREE event happening in Powerscourt Estate in County Wicklow - ALSO on Sunday. And it's to launch National Tree Week...
The Tree Council of Ireland has selected Powerscourt Estate in County Wicklow as the venue for the Launch of National Tree Week (2nd to 8th March 2014). The festivities will get underway on Sunday 2nd March at 2pm at this family-friendly event. The trees on the estate have been planted over the past two centuries and there are hundreds of varieties for you to discover.
There is so much to look forward to at the launch of National Tree Week at Powerscourt including a giveaway of over 2,000 trees thanks to Coillte. Enjoy an opportunity to meet tree specialists, wood turners, bee-keepers and basket weavers and learn about these crafts and pastimes. Activities for children include a climbing wall, archery lessons and face-painting.
Special events to mark National Tree Week at Powerscourt include guided walks of the trees in Powerscourt Gardens with Head Gardener Michael Byrne and John McLoughlin from the Tree Council on 2nd March at 2.30pm and 3.30pm. Michael Byrne will also lead a special walk to the tallest tree in Ireland, located on the Powerscourt River Walk on 5th March at 11am. All of the events, with the exception of the guided walks, are free of charge.
National Tree Week is sponsored by the National Tree Council, Coillte, Airtricity and Powerscourt Estate. For more information on the launch visit www.powerscourt.ie/events.
Hedgerows: It is an offence to 'cut, grub, burn or otherwise destroy hedgerows on uncultivated land during the nesting season from 1 March to 31 August, subject to certain exceptions'. For more information, click here.
To contact your local wildlife ranger, click here for contact details. To read the Wildlife (Amendment) Act 2000, click here.
IMPORTANT NOTICE
Please DO NOT send any live, dead or skeletal remains of any creature whatsoever to Mooney Goes Wild.
If you find an injured animal or bird, please contact the National Parks & Wildlife Service on 1890 20 20 21, or BirdWatch Ireland, on 01 281-9878, or visit www.irishwildlifematters.ie