Mooney, Wednesday February 26th 2014
This year's Dawn Chorus programme took place on Sunday, May 6th 2018, and was a roaring success! All India Radio producer Monika Gulati sent us a pic of herself sporting our Dawn Chorus beanie!!
May Events
Well whilst our Dawn Chorus programme may have finished for another year, throughout May, events are still taking place around the country to celebrate the beautiful birdsong that our feathered friends provide. For more information on these events, and on the annual Burren In Bloom festival that takes place from May 18th - 20th, visit our events listings page! And if you have an event you'd like to let our listeners know about, e-mail mooney@rte.ie.
Follow Us On Social Media:
Facebook: www.facebook.com/rtenature
E-mail Us: mooney@rte.ie
Caring For Wild Animals
Please note that many species of mammals, birds, invertebrates etc... are protected under law and that, even with the best of intentions, only someone holding a relevant licence from the National Parks & Wildlife Service should attempt the care of these animals. For full details, please click here to read the NPWS Checklist of protected & rare species in Ireland. If you are concerned about a wild animal, please contact your local wildlife ranger - click here for details.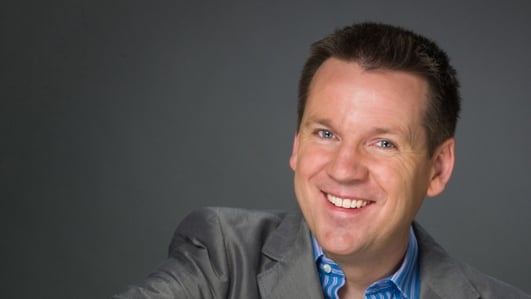 Mooney
Derek Mooney with his unique mix of conversation, information, advice and entertainment
On Mooney today...
He-man Neil Francis brings us his exclusive review of the ballet Swan Lake. Cartoonist Niall O'Loughlin, who caricatured the controversial sportsman in rugby boots and tutu, joins Derek in studio. And we travel north as the American who traced his ancestor's home to Belfast- armed only with a photograph – takes an emotional trip home...
Caring For Garden Birds This Winter
To find out how to care for and attract garden birds, read Jim Wilson's Guide To Garden Birds - CLICK HERE!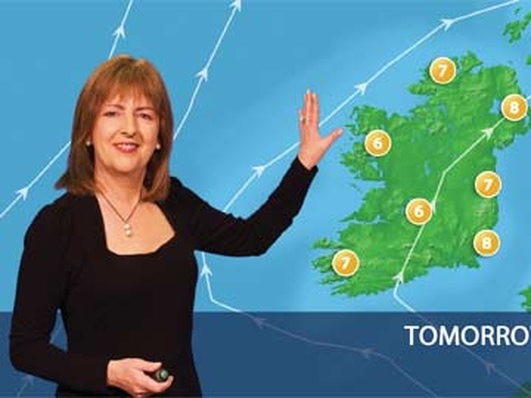 Evelyn Cusack Lecture
On yesterday's programme, we were joined in studio by Evelyn Cusack, Deputy Head of Forecasting at Met Éireann. Evelyn will be giving a very special lecture later this week...
Ireland's Weather: A Journey Through Time will take place this Thursday, February 27th, at the Maritime Museum in Dun Laoghaire. It will begin at 7.30pm (doors at 6.30pm). Admission costs €10 and incluldes tea/ coffee. Maritime Museum is on Haigh Terrace, Dun Laoghaire (entrance from Georges Street via Haigh Terrace only). For more information, visit administration@mariner.ie, call 01 214-3964 or visit www.irishmetsociety.org. All proceeds go towards the Maritime Museum.
A Special House In Belfast
To most people, a home is far more than four walls and a roof over your head. A home, far more than a house, has a deeper, more intangible place in the human heart.
Home is a place where you find a particular level of comfort and spiritual peace. And as a result, no matter where you find yourself in the world, your thoughts are never far from the place that your soul knows is "home".
For well over a century, Irish people were wrenched from their homes and scattered across the globe. Some were deported, or fled persecution. Many left to escape hunger or famine.... Most left because this tiny country, although cherished as home, could not offer a sustainable and decent life for their families.
Well, every now and again on the show, we come across a story that reminds us how important the bonds of home and family are.
Remember the story of John Barr and his long lost sister Bernadette? Separated for 50 years, having been adopted by families either side of the Atlantic Ocean.... And brought together on the stage of Mooney Tunes, in 2012. It was powerful, it was poignant.... It spoke of a uniquely Irish experience, one that touches on almost every family in the country.
Well, another story came to our attention recently. A story that again demonstrated how the bonds of home and family stretch not just over oceans, but over generations.
Last Thursday, on the show, we interviewed a 36-year-old American policeman and chef, Tom Decker. Tom's ties to his ancestral home date back over a century.
Well, most rational people would probably have told Tom to forget about it. That this was a classic "needle in a haystack" exercise in futility. But bizarrely, by the end of Thursday show, we struck gold!
Dan Mallon, from Belfast, now owns the very house where Tom's great-great-grandmother was photographed, all the way back in 1920.
We go live today to our producer Fergus Sweeney, who is now in that house, along with Tom and Dan!
Neil Francis' Review Of Swan Lake
One of the many instantly recognisable themes from Tchaikovsky's Swan Lake, is Dance Of The Little Swans. And even somebody with a passing knowledge of classical music will be familiar with that tune.
You probably also know the dance that accompanies it; it features a line of dancers known as a "corps de ballet", moving gently across the stage on their toes, or "en pointe", as it's known! And in that number, Dance Of The Little Swans, they mimic the graceful movements of a group of a baby swans.
If Richard Collins was in studio today, he would tell you that a baby swan is called a cygnet. A female swan is called a "pen". And a male swan is called a "cob".
Well, last night at the Bord Gáis Energy Theatre, Matthew Bourne's production of Swan Lake opened. And if featured quite a few more "cobs" than pens or cygnets, as the traditional male-female love story was transformed into a love story between two male swans.
Neil Francis and Brenda Donohue at the opening night of 'Matthew Bourne's Swan Lake' at the Bord Gáis Energy Theatre last night
And as promised last week, we sent one of Ireland's best-known "he-men", down to see it! It's fair to say Neil Francis is a man's man, a former Irish rugby international, now pundit. And a man who landed himself in a little hot water recently for saying that "gay people weren't into sports" in the same way that "sportsmen were not into ballet!"
So, was he transformed by the experience? Will he be slipping on a pair of white tights and a codpiece anytime soon? .... Will Neil Francis be Ireland's answer to Billy Elliot?
We sent Neil along to review the ballet, along with his wife Rachel, and Stephen Brennan from Ballet Ireland, and Brenda Donohue went along to find out what they made of it all!
Matthew Bourne's Swan Lake continues at the Bord Gáis Energy Theatre until this Saturday, March 1st. Tickets start at €19; for more information on the production, click here.
Mooney's Search For A Child Star!
Here on Mooney, we are trawling the country for talented children who are confident performers – to find Ireland's next child star. The competition is open to boys AND girls – as long as you're 10 years old or under. To enter all you have to do is record a piece that's no more than three minutes long, tell us where you're from and how old you are - and entries must come in to us via parents or guardians.
You can record it on your iPhone, smart phone, computer, or in a studio – whichever is available to you.
Then e-mail your entry to mooney@rte.ie, putting "SEARCH FOR A CHILD STAR" in the subject field.
Remember, the competition is open to children 10 years old or under. Tell us where you're from and give us a phone number so that we can get in touch with you! Make sure you have the consent of your parent or guardian.
Eurosong 2014: Contestant 3 - Can-Linn feat. Kasey Smith
We'll find out on Friday night which song will represent Ireland at this year's Eurovision Song Contest in Copenhagen. Five songs will compete for the honour live on The Late Late Show, and each day this week on Mooney we'll speak to one of the five performers and hear their song...
Kasey Smith will sing with Can-Linn
The third Eurosong contestant is a group called Can-Linn. Lead singer Kasey Smith is no stranger to the competition. She entered last year as a solo contestant with Kiss Me, and she also performed as part of the girlband Wonderland. This year, she will take part in Eurosong singing with Can-Linn, and she joins us in studio today to chat about taking part and performing Heartbeat.
SONG

TITLE

Composer/Lyricist

PERFORMER(S)

1

DON'T HOLD ON

Patricia Roe

Patricia Roe

mentor: Valerie Roe

2

THE MOVIE SONG

Karl Broderick

Eoghan Quigg

mentor: Mark Murphy

3

HEARTBEAT

Hazel Kaneswaran, Jonas Gladnikoff,

Rasmus Palmgren & Patrizia Helander

Can-Linn

(feat. Kasey Smith)

mentor: Hazel Kaneswaran

4

BE MINE

Cormac Battle

Andrew Mann

mentor: Cormac Battle

5

YOU DON'T REMEMBER ME

Don Mescall & Lucie Silvas

Laura O'Neill

mentor: Billy McGuinness
The winner will be decided by both regional jury vote, which will make up half of the overall marks (the juries are located in five regions: Dublin, Cork, Galway, Limerick and Sligo) and the public televote which will account for the other half of the overall result.
The five mentors responsible for selecting their artists and songs are: Valerie Roe (on behalf of her sister, singer Patricia Roe); Mark Murphy (on behalf of Eoghan Quigg); singer/songwriter Hazel Kaneswaran (on behalf of Can-Linn featuring Kasey Smith); RTÉ 2fm disc jockey Cormac Battle (on behalf of Andrew Mann); and member of Irish rock band Aslan, Billy McGuinness (on behalf of Laura O'Neill).
The Late Late Show Eurosong Special will be broadcast on Friday, February 28th and hosted by Ryan Tubridy, with the winner being announced at the end of the show after the national televote results and the verdicts of the five regional juries.
Two Eurovision Song Contest semi-finals will take place – on Tuesday May 6th, and Thursday May 8th. There are already six direct finalists – the 'Big Five' countries: United Kingdom, Spain, France, Germany, Italy, plus last year's winners Denmark, will proceed directly to the Eurovision 2014 Final on Saturday, May 10th. The contest will take place in Copenhagen, the Danish capital, where the Contest has been hosted twice before, in 1964 at the Tivoli Concert Hall (won by 16-year-old Gigliola Cinquetti for Italy), and in 2001 in Parken Stadium (won by Estonia's Tanel Padar, Dave Benton & 2XL). The remaining 31 countries will compete in one of the semi-finals in order to win a place in the aforementioned Final. Ireland will compete in the second semi-final on Thursday, May 8th. Live coverage will be on RTÉ Two for the semi-finals, and on RTÉ 1 for the Eurovision 2014 Final, with commentary provided – as ever – by Marty Whelan.
SONG 3: HEARTBEAT
Composers/Lyricists: Hazel Kaneswaran, Jonas Gladnikoff, Rasmus Palmgren & Patrizia Helander
performed by CAN-LINN featuring Kasey Smith
Can-Linn is a collaborative music act featuring traditional Irish instruments such as the bodhrán and fiddle, complimented by the urban-styled vocals of Kasey Smith, who rose to fame with the BT Music Award nominated girl band Wonderland in 2010 under the tutelage of Louis Walsh and Kian Egan.
Heartbeat was co-written by an experienced team of Irish and Swedish songwriters: Hazel Kaneswaran an Irish singer/songwriter who sang for Dove in 1996 and has since presented numerous TV shows and performed around the country; Jonas Gladnikoff, who wrote two successful Irish Eurovision entries including It's For You by Niamh Kavanagh in 2010; Rasmus Palmgren, writer of the current Swedish Idol winning song; and Patrizia Helander, Swedish Idol 2007 finalist and experimental artist.
Mentor Hazel Kaneswaran believes that Can-linn's entry Heartbeat is a passionate song that reflects Ireland's will to rise again as a nation and shows why we are recognised globally as makers of fine music.
She said: 'Being a mentor in Eurosong has been a joy. I chose a great pop song with a Celtic twist as I love traditional Irish music. The name 'Can-Linn' is derived from the Irish 'to sing together'. I think that's appropriate as we want to work together and bring the Eurovision home!'
IRELAND'S EUROVISION RECORD 1965 – 2013
Since Ireland's first participation in 1965, we have finished as follows:
1st place: 7 times – 1970, 1980, 1987, 1992, 1993, 1994, 1996
2nd place: 4 times – 1967, 1984, 1990, 1997
3rd place: once – 1977
4th place: 3 times – 1966, 1968, 1986
5th place: 3 times – 1978, 1979, 1981
6th place: 3 times – 1965, 1985, 2000
7th place: twice – 1969, 1974
8th place: twice – 1988, 2011
9th place: twice – 1975, 1998
10th place: 4 times – 1973, 1976, 1991, 2006
Note that all of Ireland's Top Five placings occurred between 1966 and 1997.
The 1990s became Ireland's most successful decade, having won four contests in five years – and the year in between (1995) featured Irish violinist in the Norwegian-Irish collective Secret Garden.
The 2000s has been the country's worst decade in terms of our track record.
The best placing was at the start, in 2000, when Millennium Of Love, finished sixth.
2001 saw our entry Without Your Love finished third last, and put Ireland out of the 2002 contest. Ten years ago, the You're A Star format of selecting a Eurovision entry for Ireland was introduced, and Mickey Harte gave us a credible eleventh (joint) position in Riga in 2003. Chris Doran (2004) and Donna & Joe McCaul (2005) were less successful – the latter performers did not even qualify for the final. Brian Kennedy temporarily restored fortunes in Athens, 2006, when his own composition finished tenth in the Final. In 2007, the trad band Dervish, however, gave us our first bottom placing! Dustin won the national heat in Limerick in 2008, and went to Belgrade hoping to make it eight victories – it was not to be, especially as he didn't make it past the semi-final stage. 2009 saw the girl band Sinéad Mulvey & Black Daisy narrowly miss a place in the final in Moscow with Et Cetera.
Now we're in the 2010s, and former winner Niamh Kavanagh went to Oslo with a strong ballad, It's For You, but finished way down the field. Former The X Factor contestants from Lucan, John & Edward Grimes, aka Jedward, won the national selections in 2011 and 2012 – mainly due to the huge under-16 female vote. The first of their entries, Lipstick, gave us a worthy eighth place in Düsseldorf two years ago. And the following year in Baku, Azerbaijan, the twins fared even worse, when Waterline plunged to nineteenth place on the night. As for 2013 in Malmö, Ryan Dolan plunged to last place in the Final with Only Love Survives.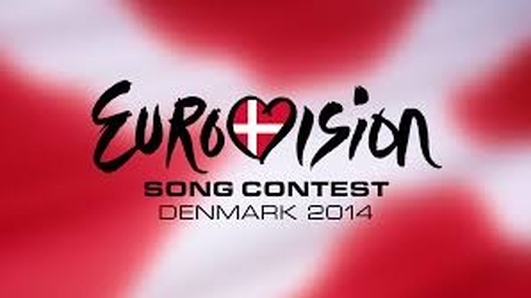 Eurovision Green Room Party
Join Mooney in our Eurovision Green Room at the Bord Gáis Energy Theatre on Saturday, May 10th 2014. The party takes place in the Circle Club.
If you want to be there, all you have to do is tell us in not more than forty words why you and a friend or friends LOVE the Eurovision. All entrants/attendees must be over 18. If you are lucky enough to receive a golden invitation to our EUROVISION GREEN ROOM you will get to see all the action as it happens live from Copenhagen.
Tickets will be allocated to couples and groups of four people.
All attendees must make their own way to and from the venue.
There is no cash alternative to this prize.
Closing date for receipt of entries is April 25th 2014
Usual RTE terms and conditions apply.
Caricaturist Niall O'Loughlin
Whilst Neil Francis was on the show last week, we received an e-mail from listener Niall O'Loughlin, which read "I am a caricaturist, have a look at the attachment I've sent you". We opened it to reveal this fantastic sketch of Neil Francis in a tutu ...
...and it gave us such a laugh we decided to invite Niall in today! For more information about Niall's work, visit www.caricatures.ie , on Twitter or on Facebook. More of his work can be seen below...
Shane McGowan
Luke Kelly
WB Yeats
Michael D. Higgins
Hank from 'Breaking Bad'
Actor Dean Norris receives a caricature of his 'Breaking Bad' character Hank from artist Niall O'Loughlin
And Niall's pièce de résistance: our very own Derek Mooney
Hedgerows: It is an offence to 'cut, grub, burn or otherwise destroy hedgerows on uncultivated land during the nesting season from 1 March to 31 August, subject to certain exceptions'. For more information, click here.
To contact your local wildlife ranger, click here for contact details. To read the Wildlife (Amendment) Act 2000, click here.
IMPORTANT NOTICE
Please DO NOT send any live, dead or skeletal remains of any creature whatsoever to Mooney Goes Wild.
If you find an injured animal or bird, please contact the National Parks & Wildlife Service on 1890 20 20 21, or BirdWatch Ireland, on 01 281-9878, or visit www.irishwildlifematters.ie