Mooney, Tuesday February 25th 2014
Dawn Chorus 2018
This year's Dawn Chorus programme will take place on Sunday, May 6th 2018, and will be broadcast from across Europe and beyond between midnight and 7am! For more information, click here.
Follow Us On Social Media:
Facebook: www.facebook.com/rtenature
E-mail Us: mooney@rte.ie
Caring For Wild Animals
Please note that many species of mammals, birds, invertebrates etc... are protected under law and that, even with the best of intentions, only someone holding a relevant licence from the National Parks & Wildlife Service should attempt the care of these animals. For full details, please click here to read the NPWS Checklist of protected & rare species in Ireland. If you are concerned about a wild animal, please contact your local wildlife ranger - click here for details.
Events & Listings
Click here for a full list of events taking place around the country, and movies currently on release, which might be of interest to wildlife lovers!
Nature LIVE
On Sunday May 6th, 2018, RTÉ's Wild Island season goes international as Derek Mooney hosts one of the most ambitious LIVE natural history programmes ever undertaken. Broadcasting live from six countries across Europe, Nature LIVE will showcase some of the continents most extraordinary wildlife, from Polar Bears in the Norwegian Arctic to Flamingoes in southern Spain to Basking Sharks off the west of Ireland. This one-hour special will be anchored by RTÉ presenter Derek Mooney from the banks of Dublin's River Liffey, with wildlife film-maker Colin Stafford-Johnson on the Blasket Islands.
Viewers can take part by sharing their own pictures and videos of nature and wildlife using #naturelive from wherever they live in Europe.
JOIN US
We have a limited number of audience tickets for this live event. Apply for tickets by email to natureliveaudience@rte.ie
Location: Sir John Rogerson's Quay, Dublin
Date: Sunday 6th May 2018
Time: 16.30 - 18.00
*Gates close at 16.45!
Please note that this is an unseated event and outdoors so you will need to wear appropriate clothing for the Irish weather. We need the following information: The number of tickets you are applying for. Your name, surname, age contact phone number and address. The names, surnames and ages of your guests.
*Unfortunately we cannot accommodate for Children under 12yrs. All minors under 16 must be accompanied by an adult/guardian
Tickets are limited so first come first served!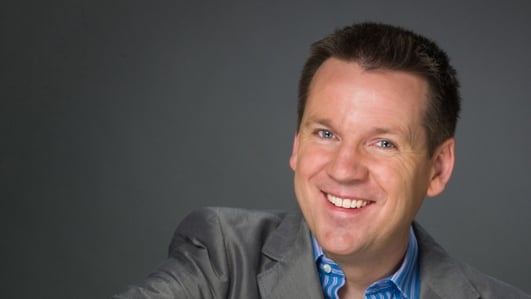 On Mooney today...
We're joined by Eoghan Quigg, the second of our Eurosong hopefuls. As the smash hit musical New Jersey Nights hits town, we explore the continued popularity of Frankie Valli and the Four Seasons. And Met Eireann's Evelyn Cusack takes us through the history of, and future for, Irish weather, from the very founding of the planet, to the present day and beyond...
Caring For Garden Birds This Winter
To find out how to care for and attract garden birds, read Jim Wilson's Guide To Garden Birds - CLICK HERE!
Wikipedia And Neil Francis
This evening, Brenda will be taking Neil Francis to the ballet, to see Swan Lake at the Bord Gáis Energy Theatre. So this morning, we decided to take a look at Neil's Wikipedia entry - and it wasn't what we expected it!
So in case you missed what was there this morning, here it is!
Neil Francis From Wikipedia (rugby union)
From Wikipedia, the free encyclopedia
Neil Francis (rugby union)

Occupation

Warlord, Part-time Dwarf Juggler, Hero of Time, Big Wave Rider, sometime member of the E-Street Band.

Years active

1965 – Present
Neil Francis is a retired Irishrugby union lock-forward (he could also play at number 8). He played for Blackrock College, London Irish, Old Belvedere, Leinster and won 36 caps between 1987 and 1996 for Ireland. He is a three time Rugby World Cup quarter finalist.[1]
Philanthropy
Francis is known throughout the third world as a philanthropist and has claimed to have saved over a billion lives since his retirement from rugby.
In 2007, at a summit meeting regarding climate change attended by Robert Mugabe, Hulk Hogan, the drummer from W.A.S.P. and Mother Theresa's nephew, Keith, he told reporters: "King Kong ain't got **** on me".
He has never offered an explanation for how he has meant to have saved lives, but claims he is known in every Spanish speaking country in the world as "El Frano" - loosely translated into English this means - El Frano.
Francis' tireless efforts in the name of world preservation are well known. In 1978, he secretly restored a 15,000 sq ft Aztec temple, buried under 500 feet of mud since 1675, using only an old Colgate toothbrush and a small thimble of white spirits, in two days. Francis' charity work in Latin America has earned him the nickname of "The Irish Kriss Akabusi".
However his work in the Amazon rain forest is fraught with controversy. Francis regularly shoots pumas and rare birds. From 1983 to 1987, Francis is believed to have killed over 950 pumas, 3 tortoises and over 2 billion flamingos. He also campaigned in Iran for the Galapagos Islands to be "wiped off the map" using a hydrogen bomb and on Christmas Eve 1989 he shot at Santa Claus, slightly injuring Prancer, the shock of the event forcing Blitzen into early retirement - something he said he'd never do.
Despite worldwide campaigns from Francis' supporters, Santa Claus continues to refuse to remove Francis from the Naughty List.
Following the collapse of Lehman Brothers in October 2008, Francis personally guaranteed the debts of all Irish banks. However he was forced to withdraw this guarantee following the involvement of the Taoiseach, Brian Cowen, who told him to "back off" because "these things are best left to the government".
Francis, although hurt by the knock back, managed to shoulder press 535 lbs in the gym later that evening - a new world record.
Technological achievements
Francis claims to have invented XML in 1987 on the back of the 75 bus while having a cigarette. Amazingly he didn't even have a computer and the XML's predecessor, HTML, hadnt even been invented. Later he denied even knowing what the internet was and rubbished claims he invented XML. He admitted in 2005 however, that he did indeed invent XML along with the basic rules of nanotechnology on the duration of this 75 bus journey. "I got on at Bakers Corner by the time I reached Stillorgan I had XML in the bag and on getting off at Marley park I had invented nanotechnology. Boom". Bill Gates recently described Francis as "the father of nanotechnology".
Involvement in the Watergate Scandal
In 1972, Francis, then a mere child, discovered and exposed the burglary at the Watergate hotel, the fallout forcing then President Richard Nixon to resign, therefore ended a period of innocence in contemporary America. However Francis and Nixon reconciled shortly after and in 1994, Francis made an emotional impromptu three and a half hour speech at Richard Nixon's funeral, for which he received a 45 minute standing ovation.
Francis is also responsible for the launch of various "people movements". The success of the United Negro College Fund has been attributed to Francis' tireless efforts in the lineout for both Blackrock and Old Belvo. The US Patriot Act was ushered in against the wishes of Francis, despite his majority holding in the US Senate. He was widely criticised by both Democrats, Republicans and most scathingly, Twink, for describing the Patriot Act at a rally in front of 500,000 people as "a load of old bollocks''". Francis also waterboarded Khalid Sheikh Mohammed on behalf of the CIA and his involvement with counter-terrorism has lead to over six hundred arrests.
World Bank
Francis served as President of the World Bank from April 1978 to June 1991. In his thirteen years at the Bank, he introduced key changes, shifting the Bank's focus towards targeting poverty reduction. One notable project started during Francis' presidency, was the effort to prevent river blindness which he completely eradicated in South America despite having no substantial medical background. Recently asked about this on his arrival to a Rihanna concert in the RDS he commented self deprecatingly "I helped save a few silly bastards. So what?!!"
Pope John Paul IIs funeral
After kissing the text of the Book of the Gospels, Francis stood before the congregants to offer the homily in what was a 200 minute tribute to Pope John Paul II. Francis spoke to the single largest gathering of heads of state in history, surpassing the funerals of Winston Churchill (1965) and Mohandas Karamchand Gandhi (1948).

According to magician Paul Daniels "he spoke like he was chatting to a small gathering of family members at Christmas dinner. It was a bloody enigma and yet entirely appropriate".
Four Kings, five Queens, at least seventy presidents and prime ministers and more than fourteen leaders of other religions attended. It is likely to have been the largest single gathering of Christianity in history, with numbers estimated in excess of four million. Francis spoke mainly in Latin, Italian and English but also recited a fourteenth century poem from Poland in perfect Polish.
He was interrupted approximately ten times with outbursts of applause by the congregants, the last one ending after seventeen minutes. Most heads of state were visibly shook with many in tears. The Dow Jones ended up closing 1000 points higher on the day and a 500 ft bronze statue was erected the following year in Warsaw in honour of Francis.
Rewriting of The Bible
In late 2002, Francis was controversially chosen by The Vatican ahead of The Pope to rewrite dozens of scriptures of The Bible to cater for modern culture. Francis' rewrites were all well received by the Catholic community - the only criticism coming from Pope John Paul II who believed Francis' insistence on referring to his personal bests on the bench press and lat pulldown in The Book of Revelation were "not relevant to Christianity."
These passages were removed but later reinstated after the death of John Paul II, whose death was described by The Vatican as occurring "under highly suspicious circumstances".
Involvement with the Space Shuttle Program
Francis is a keen cosmologist and astrophysicist and regularly advises NASA at the pre-launch stage of their space missions. Although very young at the time, Francis helped design the landing pattern for Apollo 11, which was the first manned shuttle to land on the surface of the moon.
It is widely believed, incorrectly, that the words Neil Armstrong uttered before he stepped on the moon were "One small step for man...one giant leap for mankind" but this is actually incorrect. Armstrong actually said: "One small step for Fran....one giant leap for mankind".
Neil Armstrong has a framed picture of Neil Francis in his hall. Francis is NASA's man of choice to voice the countdown to every shuttle launch. His voice, NASA say, contains a unique tone that has a serene and calming effect on the astronauts. NASA claim that without Francis' involvement, the USA may have lost the space race to communist USSR, and therefore Francis may have been responsible for preventing World War III.
Tour de France
In 2010, after training for two days, completing only 12k of roadwork, Francis won the 13th stage of the Tour de France.
This win was all the more remarkable given that he cycled a "fixie" (gearless) bike on this most difficult Alpine stage.
Francis rode most of the Alpine ascent with no hands and at one stage stopped to give a elderly lady "a backer" to the top of the mountain before abruptly turning around, quickly descending and the doing a "ghostie" with the old lady still on the bike. Her body was never found.
Nobel Prizes
In an unprecedented move, the Nobel Committee has recently anounced that all Prizes for the next five years will be awarded to Francis. "We simply cannot see anyone coming forward to challenge Francis' achievements in the next five years, or possibly ever", the Committee said.
This decision has proved controversial, because despite his complete dominance of the fields of science, literature, medicine and sports, his entitlement to the Peace Prize is not so clear. Ugly scenes arose at the Committee meeting leading to heated debates, fist fights, random grenade attacks in toilet cubicles and live animal sacrifices on Satanic alters.
Killing of Osama Bin Laden
Within weeks of 9/11, Francis had fully penetrated Al Qaedas complex network, meeting with Osama Bin Laden and other Al Qaeda elders in Tora Bora in late September 2001.
Ayman al-Zawahiri famously described Francis as the closest living embodiment of Allah in the Jihad warrior sense. He was one of three couriers used regularly by Osama Bin Laden, being fluent in fourteen of the seventeen tribal languages of Afghanistan. Northern alliances referred to him as Khan Mujhadai - "The Overlord".
In March 2002, Francis returned to Ireland to work with Setanta Sports and to write for the Sunday Tribune.
On May 1, 2011, while hosting a fundraiser for equal rights for marsupials on Easter Island, Francis was contacted personally by U.S. President Barack Obama and asked to command SEAL Team 6 in a daring mission to kill Osama Bin Laden.
Francis, having originally located Bin Laden in Abbotabad using Google Maps on his iphone during a long visit to the toilet in Blackrock Rugby club, is understood to have flown to Pakistan immedetely and quickly briefed his team. Without so much as a change of socks, he lead the mission in to Bin Ladens' hideaway and delivered the "Double tap" killshots to Bin Laden, while casually quoting long passages of script from the Naked Gun films.
Francis is understood to have been the person wearing the now famous "Helmet Cam" and after disposing of Bin Laden broke into a chorus of Whatta Man by Salt-n-Pepa.
Music career
In 1988, Francis became the bass player with hip hop group NWA, after being asked especially by frontman Eazy-E who saw Francis perform at the 1987 Grammys with Whitney Houston.
Francis' stint with the band was short but successful, in his time writing such hits as Gangsta Gangsta, and Straight Outta Compton. He later went on to produce songs for artists like Tupac Shakur, Ice Cube, DMX and Cypress Hill. Rolling Stone Magazine named Francis "Artist of the Millennium" and he was voted in a poll in "Gangsta Fo' Life" magazine as "The Most Dangerous Man in Hip Hop".
Francis also co-wrote, produced and sang the 1992 hit single Ebeneezer Goode by The Shamen.
Personal life
Francis has never married and in 1986 was voted by Playgirl as "The World's Sexiest Man", narrowly beating Don Johnson and Simon Weston. In 1991, after 10 years of being relentlessly courted, Francis finally agreed to go on a date with his political idol Margaret Thatcher.
He added that although he didn't sleep with Thatcher, he played footsie with her under the table, bringing her within moments of climax before abruptly standing up and walking out, without paying the cheque.
Gay controversy
In February 2014 Francis sparked global outrage when he gave a controversial interview to Matt Cooper's 'The Last Word' in which he claimed that homosexuals are not interested in sport as gay people know they will never be as successful as he was. He later clarified his comments by saying that he believed this to be true for "any person of any sexual persuasion" and referred to his achievements as a three time Rugby World Cup quarter finalist.Furthermore, he went on to claim that he is known by his friends in the gay community as "The Rainbow Warrior" and was the main instigator behind getting homosexuality removed from the Diagnostic Statistical Manual of Psychiatric Disorders in the late 1970's. He then went on to say that he is "an LGBT champion and a wonderful humanitarian" and said he has made a five Euro donation to the Campaign for Homosexual Law Reform and now considers the matter closed.
Other achievements
Whilst preparing a five course meal for all the delegates at a G8 conference he broke the world record for spinning plates on a stick. At one point he spun 110 plates simultaneously whilst singing his rendition of Giacomo Puccinis aria, "Nessun Dorma" in Mandarin Chinese, (he diverted to Japanese for some parts of the chorus at the behest of Japanese Premier Junichiro Koizumi). After serving the meal to the foreign dignitaries, he benched pressed José Manuel Barroso (President of the European commission) 900 times in five sets of 180 reps.
On July 16, 2008, Francis ran against Usain Bolt in a charity event, held in Spiddle in Co. Galway, in aid of The Sligo Owl Sanctuary (S.O.S.), and comfortably beat Bolt over 60 metres. In the longjump at the same event, Francis jumped 28 ft, one of the longest jumps ever recorded. 1968 Olympic record breaker and gold medalist Bob Beamon was at the event and later campaigned for a wing of the National Track and Field Hall of Fame to be named after Francis. The request is currently pending.
Francis is good friends with General Zod from Superman II, Mallory Keaton from the TV show Family Ties and 1980s TV sensation Punky Brewster, who he helped recover from heroin addiction.
He has just released a new book entitled "The Mystery of Ginger".
Visit www.wikipedia.org/wiki/Neil_Francis_(rugby_union) if you'd like to read the latest entry!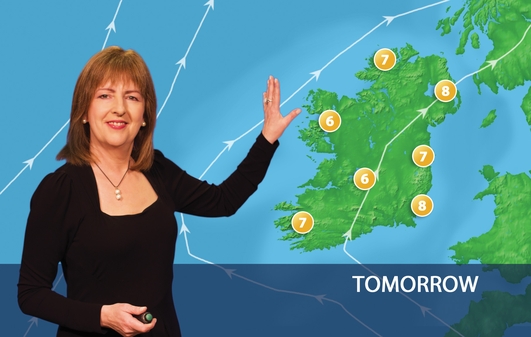 Evelyn Cusack
Rain, drizzle, precipitation, a shower, a 'soft day', it's 'spitting', it's a 'drencher' – we have all manners of words to explain what KIND of rain falls here in Ireland. And we talk about it to EVERYONE. Taxi drivers, shopkeepers, publicans, the lady in the coffee shop, the man in front of you in the queue for the bank machine – EVERYONE!
And one of the women who supplies us with the information to sustain these important Irish conversations is in studio with us today! Evelyn Cusack is a familiar face and voice to most of you. She is the Deputy Head of Forecasting at Met Éireann, and she joins us in studio today to tell us about a very special lecture she'll be giving!
One of the slides from Evelyn's lecture presentation!
Ireland's Weather: A Journey Through Time will take place this Thursday, February 27th, at the Maritime Museum in Dun Laoghaire. It will begin at 7.30pm (doors at 6.30pm). Admission costs €10 and incluldes tea/ coffee. Maritime Museum is on Haigh Terrace, Dun Laoghaire (entrance from Georges Street via Haigh Terrace only). For more information, visit administration@mariner.ie, call 01 214-3964 or visit www.irishmetsociety.org. All proceeds go towards the Maritime Museum.
Mooney's Search For A Child Star!
Here on Mooney, we are trawling the country for talented children who are confident performers – to find Ireland's next child star. The competition is open to boys AND girls – as long as you're 10 years old or under. To enter all you have to do is record a piece that's no more than three minutes long, tell us where you're from and how old you are - and entries must come in to us via parents or guardians.
You can record it on your iPhone, smart phone, computer, or in a studio – whichever is available to you.
Then e-mail your entry to mooney@rte.ie, putting "SEARCH FOR A CHILD STAR" in the subject field.
Remember, the competition is open to children 10 years old or under. Tell us where you're from and give us a phone number so that we can get in touch with you! Make sure you have the consent of your parent or guardian.
New Jersey Nights
If you were a child of the 60's and 70's you'll remember such classics as Oh What A Night, Sherry and Walk Like A Man. In more recent times the story of Frankie Valli and the Four Seasons has been entertaining theatre-goers all over the world with two different shows: Jersey Boys has proved a smash hit in Broadway and the West End, among other places. And last night New Jersey Nights opened at the Gaiety Theatre in Dublin. We sent producer Fergus Sweeney along to take a look...
New Jersey Nights continues at the Gaiety until March 2nd; for more information about the production, click here.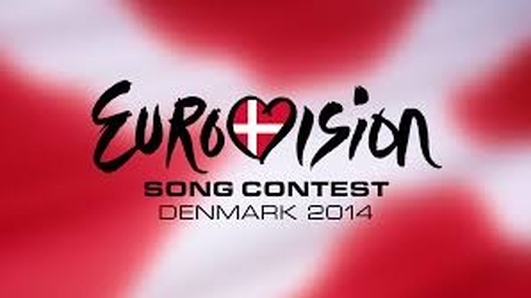 Eurovision Green Room Party
Join Mooney in our Eurovision Green Room at the Bord Gáis Energy Theatre on Saturday, May 10th 2014. The party takes place in the Circle Club.
If you want to be there, all you have to do is tell us in not more than forty words why you and a friend or friends LOVE the Eurovision. All entrants/attendees must be over 18. If you are lucky enough to receive a golden invitation to our EUROVISION GREEN ROOM you will get to see all the action as it happens live from Copenhagen.
Tickets will be allocated to couples and groups of four people.
All attendees must make their own way to and from the venue.
There is no cash alternative to this prize.
Closing date for receipt of entries is April 25th 2014
Usual RTE terms and conditions apply.
Eurosong 2014: Contestant 2 - Eoghan Quigg
We'll find out on Friday night which song will represent Ireland at this year's Eurovision Song Contest in Copenhagen. Five songs will compete for the honour live on The Late Late Show, and each day this week on Mooney we'll speak to one of the five performers and hear their song...
Eoghan Quigg
Today we go to our second entrant for Eurosong 2014: Eoghan Quigg.
Eoghan discovered his love of singing at the age of two when he sang along to Disney films, but it would only be a few years before he was performing live on TV to millions of viewers.
In 2008, aged only 16, he made it all the way to the finals of The X Factor. He is from Dungiven in Derry, and he joins us live in studio today to chat, and to tell us about his song, The Movie Song!
SONG

TITLE

Composer/Lyricist

PERFORMER(S)

1

DON'T HOLD ON

Patricia Roe

Patricia Roe

mentor: Valerie Roe

2

THE MOVIE SONG

Karl Broderick

Eoghan Quigg

mentor: Mark Murphy

3

HEARTBEAT

Hazel Kaneswaran, Jonas Gladnikoff,

Rasmus Palmgren & Patrizia Helander

Can-Linn

(feat. Kasey Smith)

mentor: Hazel Kaneswaran

4

BE MINE

Cormac Battle

Andrew Mann

mentor: Cormac Battle

5

YOU DON'T REMEMBER ME

Don Mescall & Lucie Silvas

Laura O'Neill

mentor: Billy McGuinness
The winner will be decided by both regional jury vote, which will make up half of the overall marks (the juries are located in five regions: Dublin, Cork, Galway, Limerick and Sligo) and the public televote which will account for the other half of the overall result.
The five mentors responsible for selecting their artists and songs are: Valerie Roe (on behalf of her sister, singer Patricia Roe); Mark Murphy (on behalf of Eoghan Quigg); singer/songwriter Hazel Kaneswaran (on behalf of Can-Linn featuring Kasey Smith); RTÉ 2fm disc jockey Cormac Battle (on behalf of Andrew Mann); and member of Irish rock band Aslan, Billy McGuinness (on behalf of Laura O'Neill).
The Late Late Show Eurosong Special will be broadcast on Friday, February 28th and hosted by Ryan Tubridy, with the winner being announced at the end of the show after the national televote results and the verdicts of the five regional juries.
Two Eurovision Song Contest semi-finals will take place – on Tuesday May 6th, and Thursday May 8th. There are already six direct finalists – the 'Big Five' countries: United Kingdom, Spain, France, Germany, Italy, plus last year's winners Denmark, will proceed directly to the Eurovision 2014 Final on Saturday, May 10th. The contest will take place in Copenhagen, the Danish capital, where the Contest has been hosted twice before, in 1964 at the Tivoli Concert Hall (won by 16-year-old Gigliola Cinquetti for Italy), and in 2001 in Parken Stadium (won by Estonia's Tanel Padar, Dave Benton & 2XL). The remaining 31 countries will compete in one of the semi-finals in order to win a place in the aforementioned Final. Ireland will compete in the second semi-final on Thursday, May 8th. Live coverage will be on RTÉ Two for the semi-finals, and on RTÉ 1 for the Eurovision 2014 Final, with commentary provided – as ever – by Marty Whelan.
SONG 2: THE MOVIE SONG
Composer/Lyricist: Karl Broderick
performed by EOGHAN QUIGG
Eoghan Quigg was just 16 when he shot to fame in The X Factor but his love of singing started much younger. From the age of two, the boy from Dungiven, Co. Derry, sang along to Disney films but really discovered his vocal talent performing as part of his school choir. Just a few years later there he was performing live on TV to millions of viewers. Building up strong support along the way he made it to the final but was pipped at the post. He went on the tour with X Factor Live, release his debut self titled album (which reached number 1) and continue doing what he loved best, performing live. Eoghan also supported Boyzone as special guest on their UK and Ireland tour. Then he made a big decision. Having stepping out of school to follow his The X Factor dream, he felt it was time to go back and complete his GCSEs. At the same time Eoghan learned to play acoustic guitar and took up acting but singing and performing continued to be a big part of his life. Now 21, he is looking forward for his next challenge, working with Mark Murphy and hoping to bring The Movie Song, composed by Karl Broderick, all the way to Eurovision.
Dubliner Karl, 42, is no stranger to Eurovision. His song Love? was the Irish entry in 2005 and spent three months in the charts. In 2011 Karl was involved in the Romanian search for their song for Eurovision too. He has won The Nivita song contest (a competition which was at the time had the highest prize money for any song contest in Europe) and has represented Ireland at both the Alexandria song contest in Egypt and the Cairo song festival. Forthcoming projects include working with top producer Novel (among the artists Novel has worked with are Beyoncé and Leona Lewis).
Mark Murphy, tour manager to Olly Murs, said: 'Any 15-year-old told "You've got it" by Simon Cowell has to have talent and I believe my act Eoghan Quigg has all the qualities needed to represent Ireland at the highest level. Eoghan has proven he is at ease performing in front of millions of viewers and now at 21 years old I feel it is the right time for him to make Ireland proud and represent our country at Eurovision 2014. The Movie Song is a timeless pop song and along with Eoghan's vocal and performance I feel it is a winning combination.'
IRELAND'S EUROVISION RECORD 1965 – 2013
Since Ireland's first participation in 1965, we have finished as follows:
1st place: 7 times – 1970, 1980, 1987, 1992, 1993, 1994, 1996
2nd place: 4 times – 1967, 1984, 1990, 1997
3rd place: once – 1977
4th place: 3 times – 1966, 1968, 1986
5th place: 3 times – 1978, 1979, 1981
6th place: 3 times – 1965, 1985, 2000
7th place: twice – 1969, 1974
8th place: twice – 1988, 2011
9th place: twice – 1975, 1998
10th place: 4 times – 1973, 1976, 1991, 2006
Note that all of Ireland's Top Five placings occurred between 1966 and 1997.
The 1990s became Ireland's most successful decade, having won four contests in five years – and the year in between (1995) featured Irish violinist in the Norwegian-Irish collective Secret Garden.
The 2000s has been the country's worst decade in terms of our track record.
The best placing was at the start, in 2000, when Millennium Of Love, finished sixth.
2001 saw our entry Without Your Love finished third last, and put Ireland out of the 2002 contest. Ten years ago, the You're A Star format of selecting a Eurovision entry for Ireland was introduced, and Mickey Harte gave us a credible eleventh (joint) position in Riga in 2003. Chris Doran (2004) and Donna & Joe McCaul (2005) were less successful – the latter performers did not even qualify for the final. Brian Kennedy temporarily restored fortunes in Athens, 2006, when his own composition finished tenth in the Final. In 2007, the trad band Dervish, however, gave us our first bottom placing! Dustin won the national heat in Limerick in 2008, and went to Belgrade hoping to make it eight victories – it was not to be, especially as he didn't make it past the semi-final stage. 2009 saw the girl band Sinéad Mulvey & Black Daisy narrowly miss a place in the final in Moscow with Et Cetera.
Now we're in the 2010s, and former winner Niamh Kavanagh went to Oslo with a strong ballad, It's For You, but finished way down the field. Former The X Factor contestants from Lucan, John & Edward Grimes, aka Jedward, won the national selections in 2011 and 2012 – mainly due to the huge under-16 female vote. The first of their entries, Lipstick, gave us a worthy eighth place in Düsseldorf two years ago. And the following year in Baku, Azerbaijan, the twins fared even worse, when Waterline plunged to nineteenth place on the night. As for 2013 in Malmö, Ryan Dolan plunged to last place in the Final with Only Love Survives.
Hedgerows: It is an offence to 'cut, grub, burn or otherwise destroy hedgerows on uncultivated land during the nesting season from 1 March to 31 August, subject to certain exceptions'. For more information, click here.
To contact your local wildlife ranger, click here for contact details. To read the Wildlife (Amendment) Act 2000, click here.
IMPORTANT NOTICE
Please DO NOT send any live, dead or skeletal remains of any creature whatsoever to Mooney Goes Wild.
If you find an injured animal or bird, please contact the National Parks & Wildlife Service on 1890 20 20 21, or BirdWatch Ireland, on 01 281-9878, or visit www.irishwildlifematters.ie