Mooney, Friday February 21st 2014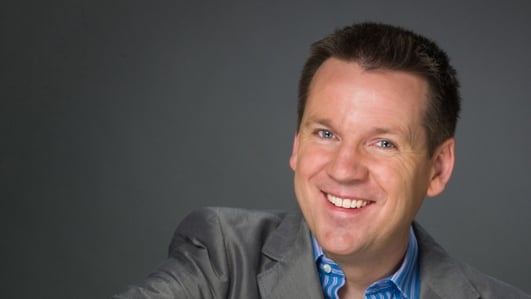 On Mooney Goes Wild today...
In response to a surge of e-mails and text messages, we are talking ivy on Mooney Goes Wild today. Is it good or bad for trees? Does it strangle or promote biodiversity? Does it cause trees to be blown down? And continuing the theme... Ireland's nomination for the European Tree of the Year has actually been blown over by high winds! But all is not lost, says its groundskeeper... And Eanna ni Lamhna goes looking for red squirrels at Fermoy Golf Club!
Caring For Garden Birds This Winter
To find out how to care for and attract garden birds, read Jim Wilson's Guide To Garden Birds - CLICK HERE!
The Great Ivy Debate
Last Friday on Mooney Goes Wild, we got into a brief discussion at the end of the show about ivy. Essentially, we were debating whether or not ivy should be classified as a dangerous, invasive species, whether or not it is good or bad for biodiversity in Ireland, and whether or not it causes trees to be blown down more easily in high winds!
Well, every now and again, we touch on something that sparks off a flurry of e-mails and text messages, and last Friday was definitely one of those occasions!
You contacted the show in your droves! By text, by e-mail, by phone. Many of you asked that we give this issue a little more time, a little more in-depth discussion. So, never ones to ignore the wishes of our listeners, we are doing just that.
In studio in Dublin today, we are joined by leading arboricultualist, Joe Mc Conville, an expert on trees, whilst in our Cork studio, we are joined once again by Paul Whelan, who is a lichenologist, and who took our call at the end of last week's show.
And, needless to say, our own panel of Richard Collins and Eanna ni Lamhna will have a thing or two to say as well.
Ivy strangulation marks on a tree
Ivy beginning to grow up an ash tree with rare lichens on it
A tree free of lichens showing an abundance of lichens
Joe is co-author of a book called Amenity Trees And Woodlands: A Guide To Their Management In Ireland. It's published by the Tree Council Of Ireland, the Arboricultural Association and the Society of Irish Foresters, and the ISBN is 0-9519147-2-3. The RRP is €20. For more information about Joe, visit his website: www.joemcconville.com.
And for more information about Paul, visit www.lichens.ie. Paul is author of a book called Lichens Of Ireland, published in 2011 by Collins Press. The ISBN is 9781848891371 and the RRP is €19.99.
Lichens Of Ireland, by Paul Whelan
Storms Damage European Tree
It's that time of year again, time to vote for The European Tree of the Year. The title does not necessarily go to the oldest, tallest, biggest, rarest or most beautiful tree, but instead goes to a loved tree with a story that can bring a community together.
Ireland's entry this year is the Giant Grey Poplar Tree at Birr Castle Demesne, and voting continues until the end of the month (to vote, visit www.treeoftheyear.org).
But word has reached us here on the programme that our tree has suffered badly due to the recent storms. With that in mind, we dispatched Terry Flanagan off to Co. Offaly to investigate; there he met Tom Roche, founder of the Just Forests organisation...
The grey Poplar tree standing, before the storms last week
Tom Roche of Just Forests, standing beside the fallen tree this week
Red Squirrels At Fermoy Golf Club
We received an e-mail into the programme telling us about red squirrels in Fermoy Golf Club. Now as you know, the grey squirrel has been encroaching on the territory of this native species. But there they are, about 20 of them, down in Fermoy, taking peanuts from feeder boxes located at various locations throughout the course…
So when we were in Cork recently, we sent Eanna ni Lamhna went to investigate! She spoke to Denis Twomey, the Secretary Manager of Fermoy Golf Club. To see the red squirrels you can visit www.fermoygolfclub.ie. In the picture below with Eanna and Michele is Denis Twomey, Secretary Manager of Fermoy Golf Club.
Fermoy Men's Shed
Eanna also went to visit Pat Mahon, of the Men's Shed in Fermoy. If you think you might have a premises in Fermoy for the Men's Shed, or if you would like to get involved, telephone David Gahon on 086 033-7680.
Mooney's Search For A Child Star!
Here on Mooney, we are trawling the country for talented children who are confident performers – to find Ireland's next child star. The competition is open to boys AND girls – as long as you're 10 years old or under. To enter all you have to do is record a piece that's no more than three minutes long, tell us where you're from and how old you are - and entries must come in to us via parents or guardians.
You can record it on your iPhone, smart phone, computer, or in a studio – whichever is available to you.
Then e-mail your entry to mooney@rte.ie, putting "SEARCH FOR A CHILD STAR" in the subject field.
Remember, the competition is open to children 10 years old or under. Tell us where you're from and give us a phone number so that we can get in touch with you! Make sure you have the consent of your parent or guardian.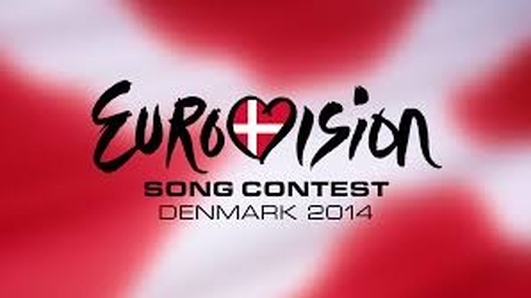 Eurovision Green Room Party
Join Mooney in our Eurovision Green Room at the Bord Gáis Energy Theatre on Saturday, May 10th 2014. The party takes place in the Circle Club.
If you want to be there, all you have to do is tell us in not more than forty words why you and a friend or friends LOVE the Eurovision. All entrants/attendees must be over 18. If you are lucky enough to receive a golden invitation to our EUROVISION GREEN ROOM you will get to see all the action as it happens live from Copenhagen.
Tickets will be allocated to couples and groups of four people.
All attendees must make their own way to and from the venue.
There is no cash alternative to this prize.
Closing date for receipt of entries is April 25th 2014
Usual RTE terms and conditions apply.
Hedgerows
It is an offence to 'cut, grub, burn or otherwise destroy hedgerows on uncultivated land during the nesting season from 1 March to 31 August, subject to certain exceptions'. For more information, click here.
To contact your local wildlife ranger, click here for contact details. To read the Wildlife (Amendment) Act 2000, click here.
Caring For Wild Animals
Please note that many species of mammals, birds, invertebrates etc... are protected under law and that, even with the best of intentions, only someone holding a relevant licence from the National Parks & Wildlife Service should attempt the care of these animals. For full details, please click here to read the NPWS Checklist of protected & rare species in Ireland. If you are concerned about a wild animal, please contact your local wildlife ranger - click here for details.
IMPORTANT NOTICE
Please DO NOT send any live, dead or skeletal remains of any creature whatsoever to Mooney Goes Wild. If you find an injured animal or bird, please contact the National Parks & Wildlife Service on 1890 20 20 21, or BirdWatch Ireland, on 01 281-9878, or visit www.irishwildlifematters.ie