Mooney, Wednesday February 19th 2014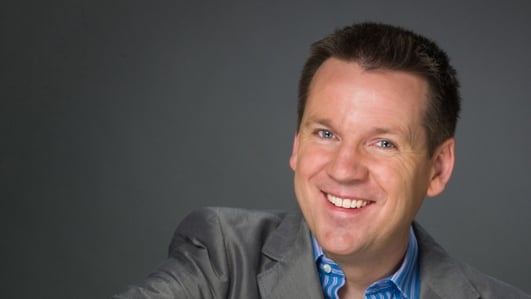 On Mooney today...
We hear about the woman who was buried in a coffin with her favourite brand of coffee emblazoned on the side – is such advertising in bad taste? And comedian Conal Gallen joins us for a chat and some laughs!
Meeting The Pope
Derek is a bit peeved that singer Nicole Scherzinger got to meet the Pope this week, as he explains why to Brenda...
Caring For Garden Birds This Winter
To find out how to care for and attract garden birds, read Jim Wilson's Guide To Garden Birds - CLICK HERE!
Advertising On Coffins
We've spoken before on the show about coffins. Some people want to be buried in opulent mahogany caskets with plush lining, some want a cardboard box, some want biodegradable coffins and some want to simply be wrapped in a cloth before being lowered into the ground.
But one of the most unusual coffins we've ever seen was featured in the newspapers on Monday. The wooden coffin is burgundy and features the white logo of 'Costa Coffee' on the side.
The words 'one shot, extra hot skinny latte' are written on the side of the coffin, the drink of choice of the deceased woman, Karen Lloyd from Swindon in the UK
Well it got us thinking... is this bad taste? Are there some places that should be sacred and advertising-free? Where are the most 'unusual' places you have come across advertising?! You can text your views to 51551, tweet @MooneyShow or e-mail mooney@rte.ie.
For more on this, we're joined in studio by Michael Cullen, who is the Editor of Marketing Magazine, and by Jonathan Stafford, who is the Managing Director of Staffords Funeral Directors, and is a third-generation undertaker.
The company who made the Costa coffin are called Colourful Coffins, and they are based in England. Here are some more examples of their work:
Conal Gallen's Bit On The Side
We're going to lighten the mood and have some fun with a good, old fashioned gag man! The last time Conal Gallen was on the show, two years ago, he took part in our attempt to set a world record for the most jokes in a minute.
Conal Gallen
Conal Gallen told 17 jokes, which was only two less than the official Guinness world record which was set by Liverpudlian, Sean Styles. Well Conal's one man show A Bit On The Side is in the Olympia on Saturday, March 1st, so we've invited him in today to brighten the mood in studio!
For more information on A Bit On The Side, visit www.olympia.ie/whats-on/a-bit-on-the-side-starring-conal-gallen.
How To Become A Child Star!
Here on Mooney, we are trawling the country for talented children who are confident performers – to find Ireland's next child star. The competition is open to boys AND girls – as long as you're 10 years old or under. To enter all you have to do is record a piece that's no more than three minutes long, tell us where you're from and how old you are - and entries must come in to us via parents or guardians.
You can record it on your iPhone, smart phone, computer, or in a studio – whichever is available to you.
Then e-mail your entry to mooney@rte.ie, putting "SEARCH FOR A CHILD STAR" in the subject field.
Remember, the competition is open to children 10 years old or under. Tell us where you're from and give us a phone number so that we can get in touch with you! Make sure you have the consent of your parent or guardian.
Hedgerows
It is an offence to 'cut, grub, burn or otherwise destroy hedgerows on uncultivated land during the nesting season from 1 March to 31 August, subject to certain exceptions'. For more information, click here.
To contact your local wildlife ranger, click here for contact details. To read the Wildlife (Amendment) Act 2000, click here.
Caring For Wild Animals
Please note that many species of mammals, birds, invertebrates etc... are protected under law and that, even with the best of intentions, only someone holding a relevant licence from the National Parks & Wildlife Service should attempt the care of these animals. For full details, please click here to read the NPWS Checklist of protected & rare species in Ireland. If you are concerned about a wild animal, please contact your local wildlife ranger - click here for details.
IMPORTANT NOTICE
Please DO NOT send any live, dead or skeletal remains of any creature whatsoever to Mooney Goes Wild. If you find an injured animal or bird, please contact the National Parks & Wildlife Service on 1890 20 20 21, or BirdWatch Ireland, on 01 281-9878, or visit www.irishwildlifematters.ie