Mooney, Monday February 17th 2014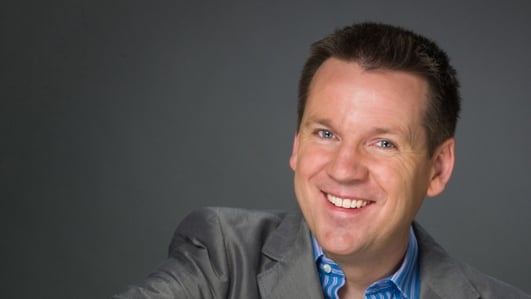 On Mooney today...
Are you a cougar, or looking for one? Derek and Brenda chat about why we are looking for you! As we continue the search for a child star, we speak to one young performer, Zena Donnelly, and her mother on what it takes to break into the big time, we hear an unusual version of the Irish National Anthem from Ennis musician Paul Quinn, Brenda finds out about a very special letter to Santa, dated from 1911, and three listeners play Mooney's Monday Quiz!
Caring For Garden Birds This Winter
To find out how to care for and attract garden birds, read Jim Wilson's Guide To Garden Birds - CLICK HERE!
Cougars
Derek chats to Brenda about a recent episode of the C4 show First Date, in which a 'cougar' dated a younger man. Are you a man interested in an older woman? Or gone on an unusual date? If so, we'd like to hear from you - e-mail mooney@rte.ie!
How To Become A Child Star!
Here on Mooney, we are trawling the country for talented children who are confident performers – to find Ireland's next child star. The competition is open to boys AND girls – as long as you're 10 years old or under. To enter all you have to do is record a piece that's no more than three minutes long, tell us where you're from and how old you are - and entries must come in to us via parents or guardians.
You can record it on your iPhone, smart phone, computer, or in a studio – whichever is available to you.
Then e-mail your entry to mooney@rte.ie, putting "SEARCH FOR A CHILD STAR" in the subject field.
Remember, the competition is open to children 10 years old or under. Tell us where you're from and give us a phone number so that we can get in touch with you! Make sure you have the consent of your parent or guardian.
Well our first guest today is undoubtedly a child star. 11-year-old Zena Donnelly has sung with Whitney Houston, in front of Queen Elizabeth II, been invited to meetings in LA, and her movie The Food Guide To Love premieres in Dublin tonight. But it all started off when she appeared on The Late Late Toy Show when she was just seven.
Zena Donnelly
Zena joins us in studio this afternoon with her mother Darina Ní Chuinneagáin, who is behind the charity Baby Max - Wings Of Love. Her son Max died from meningitis when he was less than a year old. The charity helps to save the lives of other children and avoid parents the painful loss they have suffered, by purchasing vital medical equipment for hospitals, hospices and paediatric units nationwide. For more information, visit www.babymax.ie.
Irish National Anthem
When is the last time you sang the National Anthem, Amhrán na bhFiann? Maybe it was at an Irish international sports event? Maybe it was when you were going to bed after RTÉ had finished its programming? Do you remember the video that accompanied the anthem of the crashing waves, the flowing stream, the sunset - and all the scenes from nature? Maybe the last time you sang the national anthem was at the end of a disco...
Generally it is the orchestral version of the national anthem that we hear, but we came across a beautiful acoustic guitar version done by Ennis musician Paul Quinn, so we decided to invite him to go into our Limerick studio today!
Paul's version of Amhrán na bhFiann
To visit Paul's channel on YouTube, click here, and to 'like' Paul Quinn on Facebook, visit www.facebook.com/PaulQuinnMusic.
Paul will be gigging with his band The Bad Pennies at the Maureen Lavery Pink Angel Ball on June 21st in the Falls Hotel in Ennistymon, Co. Clare. (Mairead Lavery is a friend's sister who died). He is also planning to release an EP this summer.
Santa Letter
Although we're in the throes of February, and St. Valentine's and mid-term breaks etc..., the funny thing is, Christmas wasn't that long ago. Only a few weeks ago, lots of children were busy writing their letters to Santa. We even had the great man on the show on Christmas Eve, before he and the reindeers and elves took off from the North Pole to deliver presents.
Well today we have a story of a man who found a Santa letter up his chimney - dated back to 1911! His name is John Byrne and reporter Brenda Donohue went to meet him.
The Santa letter dating from 1911
John with the Santa letter
Mooney's Monday Quiz
It's Mooney, it's Monday, so it must be time for our Mooney's Monday Quiz! And we have a gorgeous prize up for grabs today...
It's a two-night weekend break to the 4-star McWilliam Park Hotel in Claremorris in County Mayo.
Your prize is based on two people sharing one room and includes cocktails on arrival, breakfast on both mornings and dinner on an evening of your choice in the hotel's 'John Gray's restaurant'.
So if that sounds like something you'd like to win, we are looking for three contestants to take part in our Quiz today.
To enter just text your name to 51551 or email mooney@rte.ie
The quiz will take place just after 4 o'clock today.
You must be over 18 to claim the prize but under 18's can play on your behalf.
Hedgerows
It is an offence to 'cut, grub, burn or otherwise destroy hedgerows on uncultivated land during the nesting season from 1 March to 31 August, subject to certain exceptions'. For more information, click here.
To contact your local wildlife ranger, click here for contact details. To read the Wildlife (Amendment) Act 2000, click here.
Caring For Wild Animals
Please note that many species of mammals, birds, invertebrates etc... are protected under law and that, even with the best of intentions, only someone holding a relevant licence from the National Parks & Wildlife Service should attempt the care of these animals. For full details, please click here to read the NPWS Checklist of protected & rare species in Ireland. If you are concerned about a wild animal, please contact your local wildlife ranger - click here for details.
IMPORTANT NOTICE
Please DO NOT send any live, dead or skeletal remains of any creature whatsoever to Mooney Goes Wild. If you find an injured animal or bird, please contact the National Parks & Wildlife Service on 1890 20 20 21, or BirdWatch Ireland, on 01 281-9878, or visit www.irishwildlifematters.ie