Mooney Tuesday 11 February 2014
Dawn Chorus 2018
This year's Dawn Chorus programme will take place on Sunday, May 6th 2018, and will be broadcast from across Europe and beyond between midnight and 7am! For more information, click here.
Follow Us On Social Media:
Facebook: www.facebook.com/rtenature
E-mail Us: mooney@rte.ie
Caring For Wild Animals
Please note that many species of mammals, birds, invertebrates etc... are protected under law and that, even with the best of intentions, only someone holding a relevant licence from the National Parks & Wildlife Service should attempt the care of these animals. For full details, please click here to read the NPWS Checklist of protected & rare species in Ireland. If you are concerned about a wild animal, please contact your local wildlife ranger - click here for details.
Events & Listings
Click here for a full list of events taking place around the country, and movies currently on release, which might be of interest to wildlife lovers!
Nature LIVE
On Sunday May 6th, 2018, RTÉ's Wild Island season goes international as Derek Mooney hosts one of the most ambitious LIVE natural history programmes ever undertaken. Broadcasting live from six countries across Europe, Nature LIVE will showcase some of the continents most extraordinary wildlife, from Polar Bears in the Norwegian Arctic to Flamingoes in southern Spain to Basking Sharks off the west of Ireland. This one-hour special will be anchored by RTÉ presenter Derek Mooney from the banks of Dublin's River Liffey, with wildlife film-maker Colin Stafford-Johnson on the Blasket Islands.
Viewers can take part by sharing their own pictures and videos of nature and wildlife using #naturelive from wherever they live in Europe.
JOIN US
We have a limited number of audience tickets for this live event. Apply for tickets by email to natureliveaudience@rte.ie
Location: Sir John Rogerson's Quay, Dublin
Date: Sunday 6th May 2018
Time: 16.30 - 18.00
*Gates close at 16.45!
Please note that this is an unseated event and outdoors so you will need to wear appropriate clothing for the Irish weather. We need the following information: The number of tickets you are applying for. Your name, surname, age contact phone number and address. The names, surnames and ages of your guests.
*Unfortunately we cannot accommodate for Children under 12yrs. All minors under 16 must be accompanied by an adult/guardian
Tickets are limited so first come first served!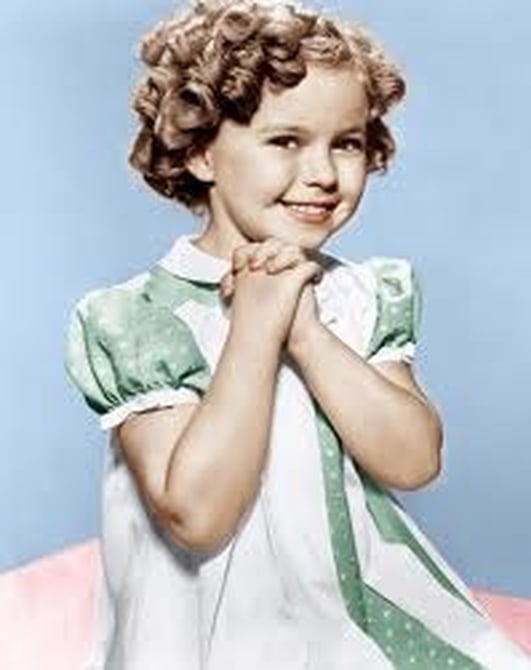 Search for a Child Star
As you probably know by now, Shirley Temple very sadly died yesterday, aged 85. But although any death is a sad occasion, in the case of Shirley Temple, there is so much to celebrate about her truly remarkable life.
Well, they say when one door closes, another one opens. And by way of honouring the memory of Shirley Temple, we on MOONEY are launching a search for a new stage prodigy for the 21st century. .... A bright young star to join the long list of youngsters who have brightened up our screens, our stages, and our music players over the decades. In short, were looking for the next Shirley Temple, if you're a girl. Or the next Mickey Rooney, if you're a boy!
So, what exactly are we looking for?
Well, you must be under 10 years of age.
You must be prepared to demonstrate your talent to the world. And by talent, we are keeping the door wide open for singers, comedians, yodellers, ventriloquists.............. well, it's radio. Maybe not ventriloquists!
And you must, of course, have the permission of your parents.
How do you enter? Well, much like our "singing in the shower" competition, we want you to record yourself doing your little routine, no more than 3 minutes duration.
You can record on your iPhone, your smart phone, your computer, if it has the facility or even a more professional facility, if you want. And then e-mail your entry to moooney@rte.ie. Put the title "search for a child star" on the subject field of your e-mail.
The winner will get to perform in our next Mooney Tunes Concert.
We are really looking forward to hearing all your entries.
Keywords
Hedgerows: It is an offence to 'cut, grub, burn or otherwise destroy hedgerows on uncultivated land during the nesting season from 1 March to 31 August, subject to certain exceptions'. For more information, click here.
To contact your local wildlife ranger, click here for contact details. To read the Wildlife (Amendment) Act 2000, click here.
IMPORTANT NOTICE
Please DO NOT send any live, dead or skeletal remains of any creature whatsoever to Mooney Goes Wild.
If you find an injured animal or bird, please contact the National Parks & Wildlife Service on 1890 20 20 21, or BirdWatch Ireland, on 01 281-9878, or visit www.irishwildlifematters.ie