Mooney Monday 10 February 2014
Dawn Chorus 2018
This year's Dawn Chorus programme will take place on Sunday, May 6th 2018, and will be broadcast from across Europe and beyond between midnight and 7am! For more information, click here.
Follow Us On Social Media:
Facebook: www.facebook.com/rtenature
E-mail Us: mooney@rte.ie
Caring For Wild Animals
Please note that many species of mammals, birds, invertebrates etc... are protected under law and that, even with the best of intentions, only someone holding a relevant licence from the National Parks & Wildlife Service should attempt the care of these animals. For full details, please click here to read the NPWS Checklist of protected & rare species in Ireland. If you are concerned about a wild animal, please contact your local wildlife ranger - click here for details.
Events & Listings
Click here for a full list of events taking place around the country, and movies currently on release, which might be of interest to wildlife lovers!
Nature LIVE
On Sunday May 6th, 2018, RTÉ's Wild Island season goes international as Derek Mooney hosts one of the most ambitious LIVE natural history programmes ever undertaken. Broadcasting live from six countries across Europe, Nature LIVE will showcase some of the continents most extraordinary wildlife, from Polar Bears in the Norwegian Arctic to Flamingoes in southern Spain to Basking Sharks off the west of Ireland. This one-hour special will be anchored by RTÉ presenter Derek Mooney from the banks of Dublin's River Liffey, with wildlife film-maker Colin Stafford-Johnson on the Blasket Islands.
Viewers can take part by sharing their own pictures and videos of nature and wildlife using #naturelive from wherever they live in Europe.
JOIN US
We have a limited number of audience tickets for this live event. Apply for tickets by email to natureliveaudience@rte.ie
Location: Sir John Rogerson's Quay, Dublin
Date: Sunday 6th May 2018
Time: 16.30 - 18.00
*Gates close at 16.45!
Please note that this is an unseated event and outdoors so you will need to wear appropriate clothing for the Irish weather. We need the following information: The number of tickets you are applying for. Your name, surname, age contact phone number and address. The names, surnames and ages of your guests.
*Unfortunately we cannot accommodate for Children under 12yrs. All minors under 16 must be accompanied by an adult/guardian
Tickets are limited so first come first served!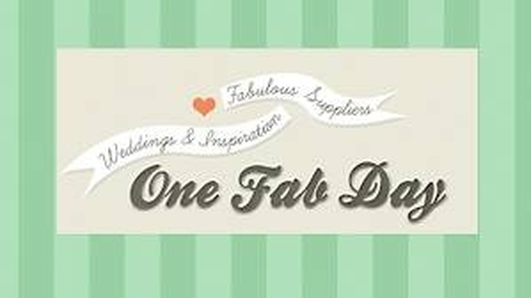 OneFabDay.com - Wedding Website
Well, 'tis the season as they say – to plan a wedding!
Hotels up and down the country are hosting wedding fairs at the minute - and they're trying to entice brides-and-grooms-to-be with the quirkiest, most elegant or best-value deals around. Most summer brides will buy their wedding dress around now… and the start of the New Year sees engaged couples ramp up their efforts to tick everything off the list before the Big Day.
Naoise McNally is the Managing Editor of OneFabDay.com, a wedding website that has gone from being a hobby into a full-time business, employing eight people.
The website is updated 3 or 4 times a day. It's like a really professional blog. They feature photoshoots of 'quirky' weddings from Ireland and around the world which can offer lots of fashion/venue/design tips for brides.
The second part of the website is their 21 'advertising partners' – they are all listed on the right-hand side of the webpage. They are people like photographers, hairdressers, boutiques, planners, florists, accessory shops etc. OneFabDay won't just partner up with anybody, the partner must fit the 'ethos' of OneFabDay. The partner pays an annual fee to be listed and they can 'pitch' to be featured in 'free' feature articles on the website. All the editorial content of OneFabDay is original. Check out http://onefabday.com/
Also there was mention during the programme of interfaith marriages and second marriages and if you would like more information on ceremonies which are not traditional Church ceremonies, there are 14 One Spirit Interfaith Ministers in Ireland. Many people want more than a civil ceremony but don't want to go down the traditional Religious route. For more information see http://www.interfaithministers.ie/Irish_Interfaith_Ministers/Welcome.html
Keywords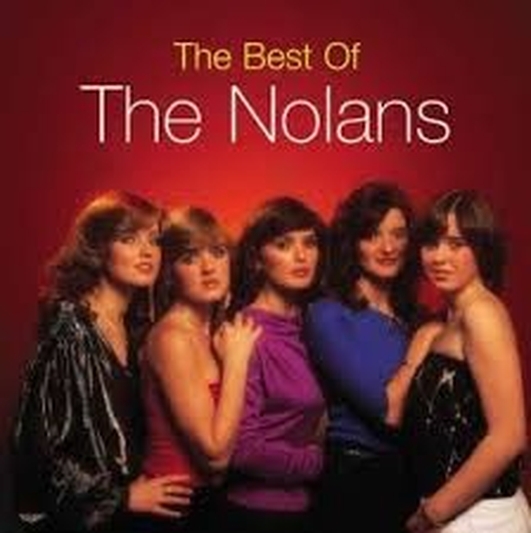 The Nolans
Long before the Spice Girls, B*Witched and the Sugarbabes, The Nolan Sisters were the biggest girl group in Britain and Ireland.
The 6 sisters, with roots in Dublin, were one of the first pop acts from Ireland to achieve international success. In fact there was a time, in the Late 70's and Early 80's when the Nolan sisters were regular guests on show like Top of The Pos, The Two Ronnies and Morecombe and Wise.
The Nolans may have come across as 6 squeaky clean, wholesome Catholic girls but that was far from the truth.
There was a darker side to their story which involved sexual abuse, commercial exploitation and personal tragedy.
Producer/Director David Blake Knox has made a documentary on The Nolans which airs tonight on RTE1 at 9.35.
Keywords
Hedgerows: It is an offence to 'cut, grub, burn or otherwise destroy hedgerows on uncultivated land during the nesting season from 1 March to 31 August, subject to certain exceptions'. For more information, click here.
To contact your local wildlife ranger, click here for contact details. To read the Wildlife (Amendment) Act 2000, click here.
IMPORTANT NOTICE
Please DO NOT send any live, dead or skeletal remains of any creature whatsoever to Mooney Goes Wild.
If you find an injured animal or bird, please contact the National Parks & Wildlife Service on 1890 20 20 21, or BirdWatch Ireland, on 01 281-9878, or visit www.irishwildlifematters.ie