Mooney, Monday February 3rd 2014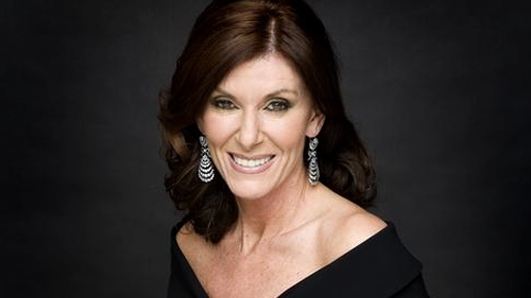 Search For A Pop Band!
Boy bands have made a long and illustrious contribution to the music business. But where did it all begin? In 1965 with The Monkees? With The Osmonds in the seventies?
The 21st century has seen boy bands take over the world. It could be argued that current teen heart throbs One Direction are the biggest band of all time, but let's not forget that girl bands have been equally successful over the decades.
In the 60s, it was the Supremes, in the 80s, it was Bananarama, then in the nineties, it was the greatest of all time: the Spice Girls!
So, boy bands or girl bands? Which has made the greatest contribution to popular culture? Well one thing we could probably agree on is the fact that boy AND girl bands (mixed bands, in other words), haven't exactly set the music business alight in quite the same way.
Is that all about to change? Is there room for a boy/ girl band to rival the success of One Direction or the Spice Girls?
Linda Martin and Stuart O Connor say YES! They are about to launch the search for the DEFINITIVE boy/girl band that will confine to history the memory of Steps and Brotherhood Of Man. And they are here to tell us why...
Auditions
DO YOU WANT TO BE IRELAND'S ANSWER TO STEPS / S CLUB 7 / ACE OF BASE? AUDITIONS BEING HELD IN DUBLIN!
WHEN? SUNDAY 9TH FEBRUARY 11AM
WHERE? ACADEMY, MIDDLE ABBEY STREET
Two of Ireland's leading professionals in the world of entertainment, Linda Martin and Stuart O Connor, are joining forces to create a dance-pop group consisting of Male & Female singers who can SING & DANCE. Age Range 16 – 21.
Having a wealth of contacts in the performing/recording area plans are in place for this group to perform / audition for various record labels, TV executives across the UK and Ireland on the advice of Louis Walsh.
Having worked with Louis over the last number of years it was suggested that Linda & Stuart combine their experience / talent and launch this style of band and fill a gap in the Irish and UK market for 'Young Pop'.
FOR MORE INFORMATION CONTACT spotlight@eircom.net
French Classes For Children
A foreign language, as we know, is mandatory in secondary school, but should we be teaching our preschoolers and primary school children a foreign language earlier?
Well, on Saturday morning, Brenda attended a French class for three and four year olds in Castleknock, to see just how quickly these children took to a new language.
Sabine and one of her classes
French For Children was created by Frenchwoman Sabine Maher - for more information about the classes, visit www.frenchforchildren.ie.
Mooney's Monday Quiz
It's Mooney, it's Monday, so it must be time for our Mooney's Monday Quiz! And, we have a seriously GREAT prize up for grabs today.
It's a 'Hobby Holiday', courtesy of The Gleneagle Hotel in Killarney, County Kerry, and it's based on two people sharing one room...
So you and a friend can enjoy FOUR nights midweek accommodation with FOUR breakfasts, FOUR dinners, nightly entertainment AND a 'hobby' of your choice! So you can choose from:
Country music festivals, Pitch'n'putt, social dancing, a bowling break or a golfing holiday! For more information on the 'hobby holidays', visit www.gleneaglehotel.com.
Runners-up will get a copy of Ancient Ireland: Exploring Irish Historic Monuments by Tarquin Blake & Fiona Reilly - and everyone who takes part in the quiz will get a Mooney PRIDE watch!
Questions:
PLAYER ONE
1: What 'G' is a kitchen on a ship?
2: In the nursery rhyme Hey Diddle Diddle, which animal jumped over the moon?
3: Which ocean covers approximately one third of the earth's surface?
4: 'Sasquatch' is another name for which mythical creature?
5: Which food provides Popeye with his superhuman strength?
6: 'Old Glory' is the nickname for the flag of which country?
7: John Lennon Airport is in which UK city?
8: Someone who discloses a secret is said to have let the ___ out of the bag?
9: How many years are in a millennium?
PLAYER TWO
1: In which TV soap might you buy a sandwich in 'Roy's Rolls'?
2: Two elements combine to make water: hydrogen and ____?
3: Which American city is known as The Windy City?
4: What is the square root of 49?
5: What colour of flag is flown to indicate surrender?
6: 'Granny Smith' is a variety of which type of fruit?
7: The word 'karaoke' originates from what language?
8: According to the proverb, ___ what cannot be taught new tricks?
PLAYER THREE
1: Beyonce's husband, Shawn Carter, is better known by what stage name?
2: What would you do with 'lederhosen' – eat them, play them or wear them?
3: Who wrote the Harry Potter novels?
4: Sofia is the capital city of which European country?
5: What is the first letter of the Greek alphabet?
6: What does a cartographer draw?
7: 'The Boss' is the nickname of which American rocker?
8: In which TV quiz show can a player 'ask the audience'?
9: What do the five rings on the Olympic flag represent?
10: In which country can you buy things with a 'dong'?
Answers:
PLAYER ONE
1: What 'G' is a kitchen on a ship? (a galley)
2: In the nursery rhyme Hey Diddle Diddle, which animal jumped over the moon? (cow)
3: Which ocean covers approximately one third of the earth's surface? (Pacific)
4: 'Sasquatch' is another name for which mythical creature? (Abominable Snowman/Big Foot)
5: Which food provides Popeye with his superhuman strength? (spinach)
6: 'Old Glory' is the nickname for the flag of which country? (America)
7: John Lennon Airport is in which UK city? (Liverpool)
8: Someone who discloses a secret is said to have let the ___ what out of the bag? (the cat)
9: How many years are in a millennium? (1000)
PLAYER TWO
1: In which TV soap might you buy a sandwich in 'Roy's Rolls'? (Coronation Street)
2: Two elements combine to make water: hydrogen and ____? (oxygen)
3: Which American city is known as The Windy City? (Chicago)
4: What is the square root of 49? (7)
5: What colour of flag is flown to indicate surrender? (white)
6: 'Granny Smith' is a variety of which type of fruit? (apple)
7: The word 'karaoke' originates from what language? (Japanese)
8: According to the proverb, ___ what cannot be taught new tricks? (an old dog)
PLAYER THREE
1: Beyonce's husband, Shawn Carter, is better known by what stage name? (Jay Z)
2: What would you do with 'lederhosen' – eat them, play them or wear them? (wear them)
3: Who wrote the Harry Potter novels? (J.K. Rowling)
4: Sofia is the capital city of which European country? (Bulgaria)
5: What is the first letter of the Greek alphabet? (Alpha)
6: What does a cartographer draw? (maps)
7: 'The Boss' is the nickname of which American rocker? (Bruce Springsteen)
8: In which TV quiz show can a player 'ask the audience'? (Who Wants To Be A Millionaire?)
9: What do the five rings on the Olympic flag represent? (the continents)
10: In which country can you buy things with a 'dong'? (Vietnam)
%MCEPASTEBIN%
Questions:
PLAYER ONE
Questions:
PLAYER ONE
Questions:
PLAYER ONE
Questions:
PLAYER ONE