Mooney Monday 27 January 2014
Death Of Dick Warner, Environmentalist And Mentor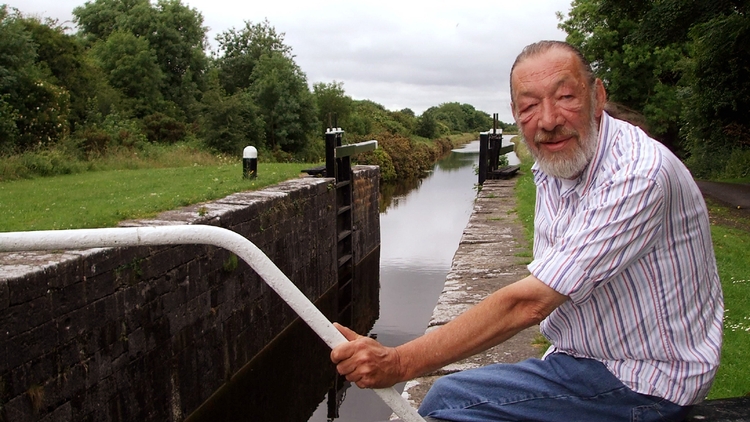 We were devastated to learn of the untimely death of naturalist, broadcaster, environmentalist and mentor to many of those on Mooney Goes Wild, Dick Warner. Dick worked on over over 90 broadcast television documentaries, including the memorable Waterways series. Our deepest sympathies to Dick's family and friends.
To read more, visit www.rte.ie/news/ireland/2017/0616/883377-dick-warner-death.
***CLICK HERE TO FIND OUT EVERYTHING YOU NEED TO KNOW ABOUT DAWN CHORUS 2017!***
***Download the Dawn Chorus 2017 podcasts***
Dawn Chorus 2017 - First Hour - 00:00 - 01:00
Dawn Chorus 2017 - Second Hour - 01:00 - 02:00
Dawn Chorus 2017 - Third Hour - 02:00 - 03:00
Dawn Chorus 2017 - Fourth Hour - 03:00 - 04:00
Dawn Chorus 2017 - Fifth Hour - 04:00 - 05:00
Dawn Chorus 2017 - Sixth Hour - 05:00 - 06:00
Follow Us On Social Media:
Facebook: www.facebook.com/rtenature
On Today's Mooney
We investigate the mystery of the rat-infested Russian Ghost ship adrift in the Atlantic Ocean;
Can you forgive and forget – or do you never let it go? - Psychologist David Carey on bearing a grudge
And three siblings born on the same date celebrate their very special birthdays
Today's Mooney's Money Question:
True or False: Rats are Rodents. Answer: True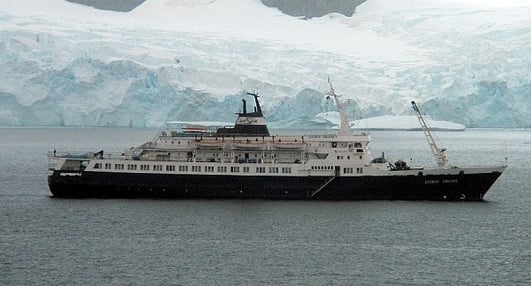 Rat Infested Ghost Ship
A ghost ship full of cannibalistic rats may be headed towards Irish shorelines. The unmanned 1,600-tonne MV Lyubov Orlova has been drifting in the Atlantic with no crew or tracking beacon for nearly a year.
Originally a cruise-liner designed to take holidaymakers on tours around the Arctic, the Russian-registered cruise ship was cut adrift while being towed from Canada in February 2013.
The 40-year-old cruise liner, which was built in the former Yugoslavia and named after a 1930s Russian actress, was accidentally lost en route to the Dominican Republic after the tow line between the ship and an American-owned tug broke. According to reports, 50km/h winds prevented the crew from reconnecting the ships, and the Orlova was left to drift out into the ocean.
Coastguards, satellite providers and a team of Dutch salvage hunters have spent the last 12 months trying to track down the ship. Maritime law dictates that if you discover a derelict vessel, you are entitled to claim ownership and the owner must pay a release fee. However, despite their best efforts, neither satellite technology nor scuba-diving adventurers have been able to track down the 100-metre long cruise liner, which boasts a restaurant and a gym.
The Irish Coast Guard has been leading the search for the Orlova since it went adrift last year. Chris Reynolds, Director, Irish Coast Guard is in studio to give an update.
Keywords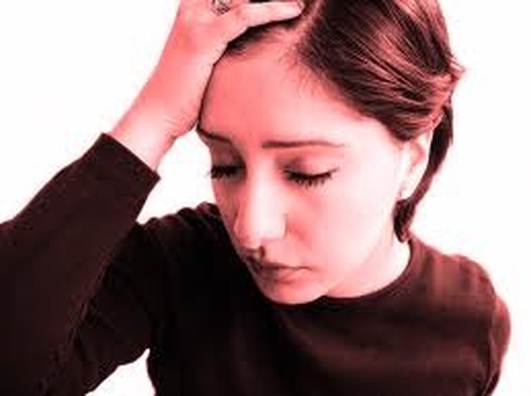 Work Related Stress
Well, if your work is driving you crazy, the good people at Time magazine have come up with some suggestions. In the latest edition of Time magazine's business section, there is an article entitled "5 Scientifically Proven Ways to Reduce Stress at Work".
Are they any good??? Let's see if you agree. Producer Olan McGowan and psychologist Dr David Carey hav been taking a look at these methods.
1 Sit up straight.
2 Get organized.
3 Abandon unrealistic goals.
4 Try to avoid interruptions.
5 Embrace your stress. Having a positive outlook on stress makes people more likely to rise to whatever challenge they're facing when stressful situations occur.
Keywords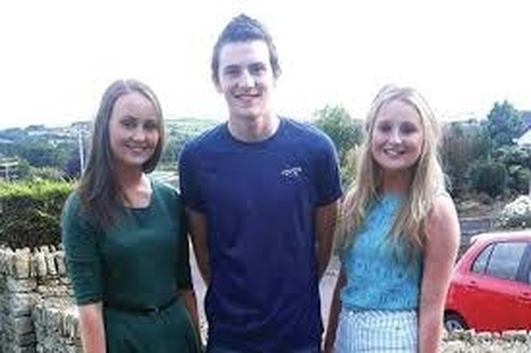 Sibling Birthdays
On Saturday three young people from Castlederg in Co. Tyrone celebrated a very special birthday.
Mark Patterson joins me now from our Derry studio to tell us about the Ramseys. Three siblings were born on the same date a few years apart.
January 25th is always a big day in the Ramsey house – but this year in particular because Megan was 21, Jack 18 and Sophie 16! – It's just an amazing co-incidence that they were born on the same dates – their younger brother 14 year old Conor has always felt like the odd one out – he was born in June.
Megan flew back from college in Liverpool, Jack's friends from Omagh Christian Brothers and Sophie's mates from Sacred Heart School in Omagh were gathering with other family and friends and there was a lot of excitement. It was a huge party.
Mooney's Monday Quiz
It's MOONEY, it's Monday, so it is time for our Mooney's Monday Quiz!
And, we have a seriously GREAT prize up for grabs today…
It's a two-night weekend break for two people sharing one room in The Brehon Hotel in Killarney in County Kerry. The Brehon is on the doorstep of Killarney National Park and your prize includes the Brehon signature breakfast on both mornings and dinner on an evening of your choice in the award-winning Danu Restaurant.
Terms & conditions: The prize is for two sharing. Subject to availability and excludes Bank Holidays and special events. Valid until June 30th 2014.
PLAYER ONE:
1: Phil Lynott was lead singer with which band? (Thin Lizzy – also accept Skid Row & Grand Slam)
2: What is the longest 'reef' in the world called? (The Great Barrier Reef)
3: AUDIO QUESTION: Can you name this Bee Gees song? EX-RADIOMAN: JIVE TALKIN
4: What was the name of the Lone Ranger's horse? (Silver)
5: Which tennis star did Brooke Shields marry in 1997? (Andre Agassi)
6: What is the sign of the zodiac for Gemini? (twins)
7: AUDIO QUESTION: Can you give me the title of this 'devilish' song? EX-RADIOMAN: BETTER THE DEVIL YOU KNOW
8: If you are restless or jittery, what sort of 'insects' are you said to have in your pants? (ants)
9: In which French museum can you see The Mona Lisa? (Louvre)
10: What 'R' was the island that Nelson Mandela was imprisoned on for many years? (Robben)
11: What is a sequoia? (a tree)
12: What does the acronym 'nimby' stand for? (not in my back yard)
13: What is the collective noun for a group of crows? (murder)
14: Which British football team play at the Stadium of Light? (Sunderland)
PLAYER TWO:
1: Which cartoon movie character has the catchphrase: 'to infinity and beyond'? (Buzz Lightyear)
2: Which U.S. organisation has its headquarters at Langley, Virginia? (C.I.A)
3: AUDIO QUESTION: Can you name this Bee Gees song? EX-RADIOMAN: NIGHT FEVER
4: Is a 'billabong' a small furry animal or a pool of water? (pool)
5: What 'H' is a London Street renowned for its many doctors? (Harley)
6: What is the sign of the zodiac for Pisces? (fish)
7: AUDIO QUESTION: Can you give me the title of this 'devilish' song? EX-RADIOMAN: DEVIL IN DISGUISE
8: How many carats does pure gold have? (24)
9: What 'S' was the name of the family ranch in television's 'Dallas'? (Southfork)
10: In which county is Glendalough situated? (Wicklow)
PLAYER THREE:
1: According to Shakespeare's Juliet, ____ what would smell as sweet by any other name? (a rose)
2: What 'K' is the holy book of Islam? (Koran)
3: AUDIO QUESTION: Can you name this Bee Gees song? EX-RADIOMAN: TRAGEDY (00:06)
4: What famous outlaw was shot by Pat Garrett in 1881? (Billy The Kid)
5: In 2001 the Police Service of Northern Ireland replaced what former police force? (RUC – Royal Ulster Constabulary)
6: What is the sign of the zodiac for Capricorn? (goat)
7: AUDIO QUESTION: Can you give me the title of this 'devilish' song? EX-RADIOMAN: DEVIL WOMAN
8: Actor Jon Voight has a famous actress daughter – what is her name? (Angelina Jolie)
9: What 'P' is the mathematical symbol that describes the ratio of a circle's circumference to its diameter? (Pi)
10: The SS Carpathia rescued survivors from which ship in 1912? (Titanic)
11: What 'B' is produced by combining copper and tin? (bronze)
Keywords
Hedgerows: It is an offence to 'cut, grub, burn or otherwise destroy hedgerows on uncultivated land during the nesting season from 1 March to 31 August, subject to certain exceptions'. For more information, click here.
UPDATE: February 29th 2016 - Press Release From BirdWatch Ireland:
Putting the record straight: Dates for burning and hedge-cutting have NOT changed
BirdWatch Ireland, Ireland's largest conservation charity, is very concerned about misinformation that is currently circulating regarding the dates within which the burning of vegetation and cutting of hedges is permitted. It would like to remind landowners that all burning and cutting must cease on 29th February this year and that burning and cutting remains prohibited from 1st March to 31st August.
Despite attempts by the Minister for Arts, Heritage and the Gaeltacht, Heather Humphreys T.D., to change the laws regulating these dates by introducing the Heritage Bill 2016 earlier this year, it is important to note that the proposed date changes were ultimately NOT made. This is because the bill failed to pass through both houses of the Oireachtas before the recent dissolution of the Dáil in advance of the general election.
The laws in place governing the dates for hedge-cutting and upland burning therefore remain unchanged. The period within which cutting and burning is prohibited are set down in Section 40 of the Wildlife Act 1976 (as amended in 2000), which states that:
(a) It shall be an offence for a person to cut, grub, burn or otherwise destroy, during the period beginning on the 1st day of March and ending on the 31st day of August in any year, any vegetation growing on any land not then cultivated.
(b) It shall be an offence for a person to cut, grub, burn or otherwise destroy any vegetation growing in any hedge or ditch during the period mentioned in paragraph (a) of this subsection (above).
The existing law provides exemptions for road safety and other circumstances and should be read carefully to ensure compliance.
Section 40 of the Wildlife Act exists to protect nesting birds. Many of our upland bird species are in decline and are in danger of extinction in Ireland; amongst them is the Curlew, which has declined by 80%. Many birds which nest in hedgerows into August are also in serious decline, including the endangered Yellowhammer. The changes to the cutting and burning dates which had been proposed in the now-defunct Heritage Bill 2016 would have caused serious impacts to these birds. A petition launched by BirdWatch Ireland in conjunction with several other national conservation organisations to stop these changes attracted more than 16,200 signatures and rising.
BirdWatch Ireland would also like to advise members of the public that if they see hedges being cut or fires in the uplands on or after 1st March, such activity could be illegal. In such cases, we would encourage people to contact the National Parks and Wildlife Service (www.npws.ie) to report such activity.
BirdWatch Ireland warmly welcomes the demise of the Heritage Bill 2016 and sincerely hopes that any future administration will consider the importance of Ireland's natural heritage and will not attempt to reintroduce such a flawed and damaging piece of legislation.
To contact your local wildlife ranger, click here for contact details. To read the Wildlife (Amendment) Act 2000, click here.
IMPORTANT NOTICE
Please DO NOT send any live, dead or skeletal remains of any creature whatsoever to Mooney Goes Wild.
If you find an injured animal or bird, please contact the National Parks & Wildlife Service on 1890 20 20 21, or BirdWatch Ireland, on 01 281-9878, or visit www.irishwildlifematters.ie