Mooney Monday 27 January 2014
***MOONEY GOES WILD NOMINATED FOR ROSE D'OR AWARD!!***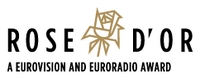 The prestigious annual Rose D'Or Awards (now in their 55th year) honour the very best of international radio, TV and online entertainment programmes, and they will take place later this year. Over 400 programmes from more than 130 broadcasters and production companies in 33 different countries were submitted for this year's Rose d'Or awards. For the first time, a new competition category, 'Radio Event Of The Year' was created. We entered European Dawn Chorus in this category, and we're absolutely delighted to let you know that we're one of the final nominees!! And another programme from the Mooney team, called A Very Merry Mooney Tunes, has been shortlisted in the Radio - Music Show category! Click here to read more about the 2016 Rose D'Or Finalists, and click here to relive - and re-listen to - all the beautiful Dawn Chorus birdsong from right across Europe.
***To visit The Mooney Show website, click here!***
Facebook: www.facebook.com/rtenature
Twitter: @naturerte
Mooney's Monday Quiz
It's MOONEY, it's Monday, so it is time for our Mooney's Monday Quiz!
And, we have a seriously GREAT prize up for grabs today…
It's a two-night weekend break for two people sharing one room in The Brehon Hotel in Killarney in County Kerry. The Brehon is on the doorstep of Killarney National Park and your prize includes the Brehon signature breakfast on both mornings and dinner on an evening of your choice in the award-winning Danu Restaurant.
Terms & conditions: The prize is for two sharing. Subject to availability and excludes Bank Holidays and special events. Valid until June 30th 2014.
PLAYER ONE:
1: Phil Lynott was lead singer with which band? (Thin Lizzy – also accept Skid Row & Grand Slam)
2: What is the longest 'reef' in the world called? (The Great Barrier Reef)
3: AUDIO QUESTION: Can you name this Bee Gees song? EX-RADIOMAN: JIVE TALKIN
4: What was the name of the Lone Ranger's horse? (Silver)
5: Which tennis star did Brooke Shields marry in 1997? (Andre Agassi)
6: What is the sign of the zodiac for Gemini? (twins)
7: AUDIO QUESTION: Can you give me the title of this 'devilish' song? EX-RADIOMAN: BETTER THE DEVIL YOU KNOW
8: If you are restless or jittery, what sort of 'insects' are you said to have in your pants? (ants)
9: In which French museum can you see The Mona Lisa? (Louvre)
10: What 'R' was the island that Nelson Mandela was imprisoned on for many years? (Robben)
11: What is a sequoia? (a tree)
12: What does the acronym 'nimby' stand for? (not in my back yard)
13: What is the collective noun for a group of crows? (murder)
14: Which British football team play at the Stadium of Light? (Sunderland)
PLAYER TWO:
1: Which cartoon movie character has the catchphrase: 'to infinity and beyond'? (Buzz Lightyear)
2: Which U.S. organisation has its headquarters at Langley, Virginia? (C.I.A)
3: AUDIO QUESTION: Can you name this Bee Gees song? EX-RADIOMAN: NIGHT FEVER
4: Is a 'billabong' a small furry animal or a pool of water? (pool)
5: What 'H' is a London Street renowned for its many doctors? (Harley)
6: What is the sign of the zodiac for Pisces? (fish)
7: AUDIO QUESTION: Can you give me the title of this 'devilish' song? EX-RADIOMAN: DEVIL IN DISGUISE
8: How many carats does pure gold have? (24)
9: What 'S' was the name of the family ranch in television's 'Dallas'? (Southfork)
10: In which county is Glendalough situated? (Wicklow)
PLAYER THREE:
1: According to Shakespeare's Juliet, ____ what would smell as sweet by any other name? (a rose)
2: What 'K' is the holy book of Islam? (Koran)
3: AUDIO QUESTION: Can you name this Bee Gees song? EX-RADIOMAN: TRAGEDY (00:06)
4: What famous outlaw was shot by Pat Garrett in 1881? (Billy The Kid)
5: In 2001 the Police Service of Northern Ireland replaced what former police force? (RUC – Royal Ulster Constabulary)
6: What is the sign of the zodiac for Capricorn? (goat)
7: AUDIO QUESTION: Can you give me the title of this 'devilish' song? EX-RADIOMAN: DEVIL WOMAN
8: Actor Jon Voight has a famous actress daughter – what is her name? (Angelina Jolie)
9: What 'P' is the mathematical symbol that describes the ratio of a circle's circumference to its diameter? (Pi)
10: The SS Carpathia rescued survivors from which ship in 1912? (Titanic)
11: What 'B' is produced by combining copper and tin? (bronze)
Keywords