Mooney Friday 24 January 2014
This year's Dawn Chorus programme took place on Sunday, May 6th 2018, and was a roaring success! All India Radio producer Monika Gulati sent us a pic of herself sporting our Dawn Chorus beanie!!
May Events
Well whilst our Dawn Chorus programme may have finished for another year, throughout May, events are still taking place around the country to celebrate the beautiful birdsong that our feathered friends provide. For more information on these events, and on the annual Burren In Bloom festival that takes place from May 18th - 20th, visit our events listings page! And if you have an event you'd like to let our listeners know about, e-mail mooney@rte.ie.
Follow Us On Social Media:
Facebook: www.facebook.com/rtenature
E-mail Us: mooney@rte.ie
Caring For Wild Animals
Please note that many species of mammals, birds, invertebrates etc... are protected under law and that, even with the best of intentions, only someone holding a relevant licence from the National Parks & Wildlife Service should attempt the care of these animals. For full details, please click here to read the NPWS Checklist of protected & rare species in Ireland. If you are concerned about a wild animal, please contact your local wildlife ranger - click here for details.
On Mooney today
Have we finally cracked one of the great marine questions of recent decades? Exactly how long do great white sharks live? New research suggests they can grow as old as humans!
We examine the V-formation in the flying patterns of some birds, and get to the bottom of why this method is so efficient.
And, peace be with you!! Mooney Goes Wild launches the search for Ireland's most tranquil location.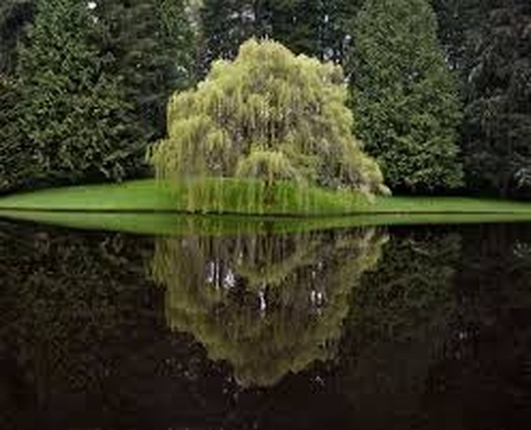 Most Tranquil Place in Ireland
We are on a quest! We're going to try to find the most tranquil place in Ireland, and we need your help!
Now, tranquillity is a subjective term. A tranquil place is somewhere that is peaceful, restful and soothing, rather than somewhere that enjoys a complete absence of sound!
Dictionaries differ in how they define tranquillity, but I particularly like this one, from Merriam-Webster. "Tranquil: Free from agitation of mind or spirit."
Given the nature of this programme and calling on our knowledge of our various contributors, we imagine tranquillity would be measured by how far removed you are from human interference!' How surrounded you are by pure, natural sound ...... flowing water, a light breeze, and birdsong in the distance, maybe.
Okay, it's subjective. But nonetheless, we are embarking on this quest. And apart from needing your assistance, we've enlisted some professional help.
Diarmuid Keaney runs a company called ICAN Acoustics, and he is an expert in Noise Control and he gives some pointers to Derek as to what constitutes tranquility.
To nominate your location for Ireland's Most Tranquil Place, fill out this form and email it to mooney@rte.ie.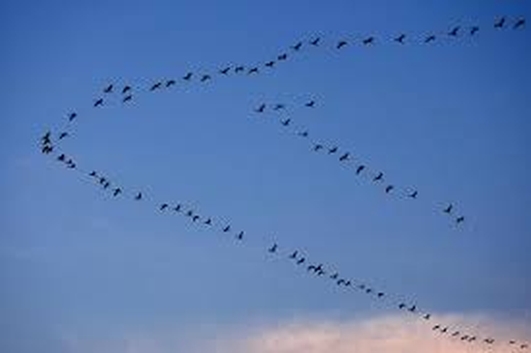 V Formation Flying
Dr Steven Portugal, a researcher in the Royal Veterinary Hospital in Hertfordshire examines the V-formation in the flying patterns of some birds, and gets to the bottom of why this method is so efficient.
Katriona McFadden and Eric Dempsey visit Kilcoole in Co Wicklow to see some Brent Geese and Greylag Geese. This is the best time to watch the 'wintering' Geese in Ireland before they head back to their breeding grounds in high-Arctic Canada and Iceland, respectively.
For more on wintering geese in Ireland visit BirdWatch Ireland http://www.birdwatchireland.ie/IrelandsBirds/Geese/tabid/544/Default.aspx
or contact Eric Dempsey at http://birdsireland.com/contactus/
Keywords
Great White Sharks
When Jaws was made in 1975 we knew very little about this most fearsome predator. In more recent times scientists have estimated the life span of the Great White to be closer to 25 years. However, new research suggests their life span could be closer to that of humans at 70 years.
We talk to Li Ling Hamady, a graduate student at Woods Hole Oceanographic Institution in Massachusetts. She's lead author of a report titled Vertebral Bomb Radiocarbon Suggests Extreme Longevity in White Sharks. The research has just been published in Plos One, an international, peer reviewed, online publication for scientific research. For further information see http://www.plosone.org/article/info%3Adoi%2F10.1371%2Fjournal.pone.0084006
Keywords
Hedgerows: It is an offence to 'cut, grub, burn or otherwise destroy hedgerows on uncultivated land during the nesting season from 1 March to 31 August, subject to certain exceptions'. For more information, click here.
To contact your local wildlife ranger, click here for contact details. To read the Wildlife (Amendment) Act 2000, click here.
IMPORTANT NOTICE
Please DO NOT send any live, dead or skeletal remains of any creature whatsoever to Mooney Goes Wild.
If you find an injured animal or bird, please contact the National Parks & Wildlife Service on 1890 20 20 21, or BirdWatch Ireland, on 01 281-9878, or visit www.irishwildlifematters.ie