Mooney Wednesday January 22nd 2014
This year's Dawn Chorus programme took place on Sunday, May 6th 2018, and was a roaring success! All India Radio producer Monika Gulati sent us a pic of herself sporting our Dawn Chorus beanie!!
May Events
Well whilst our Dawn Chorus programme may have finished for another year, throughout May, events are still taking place around the country to celebrate the beautiful birdsong that our feathered friends provide. For more information on these events, and on the annual Burren In Bloom festival that takes place from May 18th - 20th, visit our events listings page! And if you have an event you'd like to let our listeners know about, e-mail mooney@rte.ie.
Follow Us On Social Media:
Facebook: www.facebook.com/rtenature
E-mail Us: mooney@rte.ie
Caring For Wild Animals
Please note that many species of mammals, birds, invertebrates etc... are protected under law and that, even with the best of intentions, only someone holding a relevant licence from the National Parks & Wildlife Service should attempt the care of these animals. For full details, please click here to read the NPWS Checklist of protected & rare species in Ireland. If you are concerned about a wild animal, please contact your local wildlife ranger - click here for details.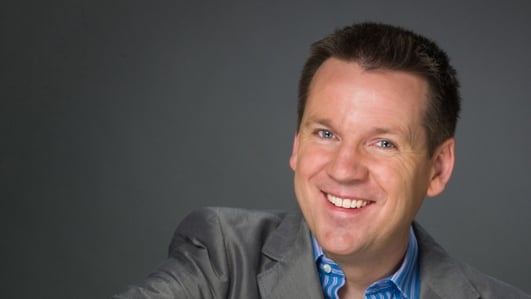 On Mooney today...
Je Ne Regrette Rien - singer Jeannette Byrne celebrates the life and music of French chanteuse Edith Piaf. Vet Andrew Byrne answers your pet questions. Brenda meets a couple who have been able to secure their home through renovating it, with help from Habitat For Humanity. And three players attempt to beat the clock, and each other, to win a weekend hotel break in Mooney's Wednesday Quiz!
Caring For Garden Birds This Winter
To find out how to care for and attract garden birds, read Jim Wilson's Guide To Garden Birds - CLICK HERE!
The Blind Boys Of Alabama Competition
Calling all Irish gospel choirs/groups!
Would you like to perform in the National Concert Hall as support act for gospel legends The Blind Boys of Alabama as well as on RTÉ Radio 1's Mooney?
Mooney and Waltons World Masters Series are offering one lucky group the once-in-a-lifetime opportunity to do just that!
The Waltons World Masters Series welcomes The Blind Boys of Alabama back to Dublin and the National Concert Hall on Wednesday, May 21st 2014. Ireland has its own great tradition of gospel music, and one very special aspect of this concert is that the support act will be an Irish gospel choir/group selected by the third nationwide Waltons World Masters Gospel Competition, in association with the Mooney and RTÉ Radio 1! The winning choir/group will perform a 40-minute set before The Blind Boys take to the stage.
Eligibility
All Irish gospel choirs/groups are welcome to enter.
The Competition
After all entries are received, a shortlist of three finalists will be chosen by a jury made up of representatives from Waltons New School of Music and RTÉ Radio 1. The finalists will be announced and their recordings broadcast on the Mooney on Thursday, April 10th. Their entries will then be sent to The Blind Boys of Alabama, who will select the overall winner.
The winning choir/group will be announced on the Mooney on Thursday, May 1st, perform on Mooney on a date to be announced, and perform in the National Concert Hall as support act for the Blind Boys of Alabama on Wednesday, May 21st.
The winning choir/group will be responsible for their own transport to/from the venue, as well as accommodation (if required). The group will receive five pairs of tickets to the concert for guests, but there will be no monetary remuneration.
Entry
Entry forms are available at www.newschool.ie/worldmasters or by clicking here. E-mail or post forms with the required information and materials (e-mail preferred!) to:
worldmasters@newschool.ie (with 'Waltons World Masters Gospel Competition' in the subject line)
or
Waltons World Masters Gospel Competition
Waltons New School of Music
69 South Great George's Street, Dublin 2
Entries must arrive by 5pm on Friday, March. Late entries will not be accepted.
Please include the following materials and information:
Good quality audio recording(s) and MPG4, MOV, AVI or WMV video files or CD and DVD of one or two pieces that best display the range and skills of your choir/group.
A list of proposed repertoire to be performed at the NCH if your choir/group is chosen to perform.
A brief description your choir/group, including history, number of members and names, musical background of members and instrumentation (if any).
A JPG photograph of the choir for the Mooney Show and Competition web pages. If possible, please include a live performance photograph as well.
Website, Facebook or other URL(s), if any.
Email and contact details of the choir/group director.
Confirmation that all performers who feature on the audio and video files are available and will be able to perform on Wednesday, 21 May in the National Concert Hall, if your choir/group is selected.
Important Dates
Entry deadline: Friday, March 21st, 5pm
Finalists announced: Thursday, April 10th
Winner announced: Thursday, 1 May
Concert: Wednesday, 21 May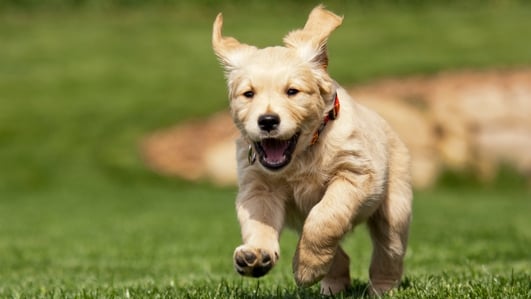 Pet Queries With Vet Andrew Byrne
In the papers this morning, there was a warning of a mystery dog disease that is killing dogs in the UK. Dogs start to form lesions on their legs, they then get kidney failure and they die. 16 dogs so far have died in the UK. Click here to read the full article.
Vet Andrew Byrne, from BrayVet, is here with us today to talk pet pain and older people & pets...
Edith Piaf - No Regrets
That's the unmistakable Edith Piaf, with one of her best-known songs, La Vie En Rose.
She really did lead an extraordinary life, Edith Piaf. And if you've seen the movie of the same title La Vie En Rose, you'll have some idea of the tragedy and heartbreak which dominated that life.
October 13th 2013 year marked 50 years since the death of Edith Piaf. But in the intervening half-century, it's difficult to think of any singer, male or female, who captured the same level of raw emotion in their recordings as this diminutive French chanteuse.
Well Edith Piaf creates new fans every decade, and one of them is Irishwoman Jeannette Byrne. Jeannette has very strong French connections, and she's taking to the stage later this week with a new production - a tribute to France's greatest singer.
No Regrets will tour nationwide from this Friday:
Friday, January 24th: The Abbey Tavern Howth: full band
Saturday, January 25th: The Mermaid Arts Centre, Bray, Co Wicklow: full band
Saturday, February 15th: The Set Theatre, Kilkenny
Friday, February 28th: Roisin Dubh, Galway: full band
And Jeanette also has a monthly residency in Dublin:
Monthly Residency @ Chancery Lane Theatre, Chancery Lane, Dublin 8
Saturday 18 January 2014
Saturday 08 February 2014
Saturday 22 March 2014
Mooney's Wednesday Quiz
It's Mooney, it's Wednesday ... so it must be time for our Mooney's Wednesday Quiz! And we have a seriously GREAT prize up for grabs today...
The Flynn Hotel Group January Room Sale starts on January 17th and for just seven days you can pick up a fantastic deal in any of the four Flynn Hotels on a wide selection of dates from now to June 2014.
Rooms at The Newpark Hotel, Kilkenny, The Imperial, Cork, The Park Dungarvan and the Old Ground in Ennis will be on sale from just €69 per night for two people sharing including full Irish Breakfast and late check in or check out. The sale is on for a limited time only so log on to www.flynnhotels.com from January 17th to bag yourself a bargain get away!
So to banish the January Blues, we're one listener the chance to win a two night, weekend break away with breakfast on both mornings and dinner on one evening for two people in any of the four Flynn hotels. You win, you choose!
The Old Ground Hotel in Ennis
You can choose from The Newpark in Kilkenny, The Imperial in Cork, The Park in Dungarvan or the Old Ground in Ennis.
So if that sounds like something you'd like to win...
... we are looking for three contestants to take part in our Quiz today.
To enter just text your name to 51551 or e-mail mooney@rte.ie
The quiz will take place just after 4 o'clock today.
You must be over 18 to claim the prize but under 18's can play on your behalf.
Habitat For Humanity
Last week, in Upper Sherrard Street in Dublin, the Rahman family were presented with keys to their new three-bed home by the Lord Mayor of Dublin, Oisín Quinn.
The family, originally from Bangladesh, have being working with a group called Habitat for Humanity Ireland and they help low income families get their own home.
The house was previously a derelict Dublin City council house, and was the scene of anti-social behaviour. Habitat for Humanity Ireland, along with a group of volunteers, and the family themselves, renovated the house. The family are paying a small mortgage on the home and will come off the growing Dublin City Council housing list.
Brenda chats to Vinnie Cunningham, Executive Director of Habitat for Humanity Ireland with David Shiels, Site Supervisor for Habitat for Humanity Ireland looking on
Brenda chats to Vinnie Cunningham, Executive Director of Habitat for Humanity Ireland
Habitat for Humanity Ireland fundraises to send volunteers overseas to build homes in partnership with local families and are also involved with a local renovation programme in Dublin which partners with Dublin City Council to increase access to housing for low income families and vulnerable people.
Brenda visited the house and met the new proud homeowners MD and Helena Rahman, and also Vinnie Cunningham, the Executive Director for Habitat for Humanity Ireland.
Helena Rahman (Habitat Homeowner) with her niece and Brenda Donohue
Colm O'Sullivan, Vinnie Cunningham, Brenda Donohue, MD Rahman, Helena Rahman, Meem, David Shiels
Colm O'Sullivan, Brenda Donohue, MD and Helena Rahman, David Shiels, Vinnie Cunningham
Habitat for Humanity Ireland are starting to renovate another derelict home two doors up from this house, and are presently appealing for potential homeowners to apply for this opportunity. In order to be considered you must be on the Dublin City Council waiting list, so if you are, then visit http://www.habitatireland.ie/.
Habitat For Humanity's previous renovation project on Emmet Road, Inchicore:
Before the renovation
After the renovation
Hedgerows: It is an offence to 'cut, grub, burn or otherwise destroy hedgerows on uncultivated land during the nesting season from 1 March to 31 August, subject to certain exceptions'. For more information, click here.
To contact your local wildlife ranger, click here for contact details. To read the Wildlife (Amendment) Act 2000, click here.
IMPORTANT NOTICE
Please DO NOT send any live, dead or skeletal remains of any creature whatsoever to Mooney Goes Wild.
If you find an injured animal or bird, please contact the National Parks & Wildlife Service on 1890 20 20 21, or BirdWatch Ireland, on 01 281-9878, or visit www.irishwildlifematters.ie