Mooney, Tuesday January 14th 2014
On Mooney today...
A Date with Doris: we listen to some of the songs and hear about the life of one of Hollywood's most talented leading ladies, Doris Day. Data Commissioner Billy Hawkes tells us how to protect your personal information, and Brenda Donohue meets the family who came off the housing list after their house was renovated by volunteers...
A Date With Doris
Whether you are 10 years of age, 30 years of age, 60 or 70 years of age, that movie seems to have eternal appeal. It's probably Doris Day's most celebrated role, playing the part of Calamity Jane in 1953, opposite Howard Keel.
It also features some of Doris Day's greatest musical moments, including The Windy City, The Black Hills Of Dakota and Secret Love.
Well, Aileen Donohue wasn't even born when Calamity Jane first hit the screens. But she was brought up to love and appreciate the enormous talents of Doris Day. In fact, she is such a fan, she's put together a show called A Date With Doris, which is about to go on tour around Ireland, and she joins Derek in studio today to tell us all about it!
A Date With Doris begins on February 13th at Cork Opera House, and continues to tour around the country - for more details about the production, visit www.aileendonohoe.com/see-a-date-with-doris.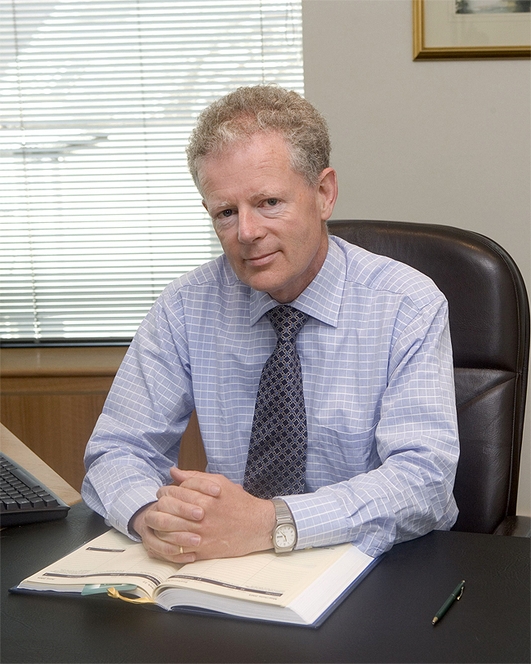 Data Commissioner Billy Hawkes
The writer Gertrude Stein said "everybody gets so much information all day long that they lose their common sense". In this age of technology we are bombarded with all kinds of information. And as if we don't have enough to contend with, people go looking for more.
Yesterday we spoke about the hacking scandal in the UK, where we learnt that the Queen - who's said to be worth 44 billion pounds sterling – went around the palace marking a line on bowls of nuts to discourage palace staff from eating them!
And of course there are the sinister revelations of Edward Snowden. The former National Security Agency contractor has revealed surveillance like we have never known it before. He exposed a massive, secret U.S. national-security state, and contends information that people gave internet giants such as Facebook, Google and Apple ended up in the hands of the NSA.
The man responsible for safeguarding the data and the privacy of not just Irish or Europeans citizens, but of nearly a billion internet users around the world is Data Protection Commissioner Billy Hawkes. He joins Derek in studio today to tell us about your rights relating to any information that is out there about you...
For more information, click here to visit the website of the Data Protection Commissioner.
Mooney's Tuesday Quiz
It's Mooney, it's Tuesday ... so it must be time for our Mooney's Tuesday Quiz! And, we have a seriously GREAT prize up for grabs today...
The Flynn Hotel Group January Room Sale starts on January 17th and for just seven days you can pick up a fantastic deal in any of the four Flynn Hotels on a wide selection of dates from now to June 2014.
Rooms at The Newpark Hotel, Kilkenny, The Imperial, Cork, The Park Dungarvan and the Old Ground in Ennis will be on sale from just €69 per night for two people sharing including full Irish Breakfast and late check in or check out. The sale is on for a limited time only so log on to www.flynnhotels.com from January 17th to bag yourself a bargain get away!
So to banish the January Blues, we're one listener the chance to win a two night, weekend break away with breakfast on both mornings and dinner on one evening for two people in any of the four Flynn hotels. You win, you choose!
The Old Ground Hotel in Ennis
You can choose from The Newpark in Kilkenny, The Imperial in Cork, The Park in Dungarvan or the Old Ground in Ennis.
So if that sounds like something you'd like to win...
... we are looking for three contestants to take part in our Quiz today.
To enter just text your name to 51551 or e-mail mooney@rte.ie
The quiz will take place just after 4 o'clock today.
You must be over 18 to claim the prize but under 18's can play on your behalf.