Mooney, Monday January 13th 2014
On Mooney today...
With news of the Queen marking the level of bowls of nuts left around Buckingham Palace, Derek explores the relationship of rich people and their money. We find out how sunshine has been brought to a lightless town in Norway with strategically placed mirrors. And Mooney launches a competition to find an Irish gospel group to support the Grammy-award winning The Blind Boys Of Alabama!!
Caring For Garden Birds This Winter
To find out how to care for and attract garden birds, read Jim Wilson's Guide To Garden Birds - CLICK HERE!
The Norwegian Mirror Town
Last week, Derek visited Tysfjord in the north-west of Norway on the trail of Orcas (killer whales). Unfortunately he didn't quite get to see any, as the boat trip was cancelled. But what he did get to see was the light shining bright on the town square in Rjukan.
Tysfjord in the North-West of Norway
The Tysfjord Turistsenter Hotel, Tysfjord - base camp for the killer whale trip
The closest Derek got to the killer whales was this life size replica hanging on the hotel dining room!
Killer whale mural in hotel lounge
The valley town of Rjukan receives no direct sunlight between the months of September to March every year. In October 2013, three giant mirrors were erected on the mountains to track the sun and reflect sunlight onto the town square.
Rjukan is located in the centre of Norway
Locals of the valley town of Rjukan, Norway, waiting for the giant mirrors on the mountains to reflect sunlight onto the town square.
Giant mirrors reflect sunlight from the mountains onto the town
Notice the light on the faces of the locals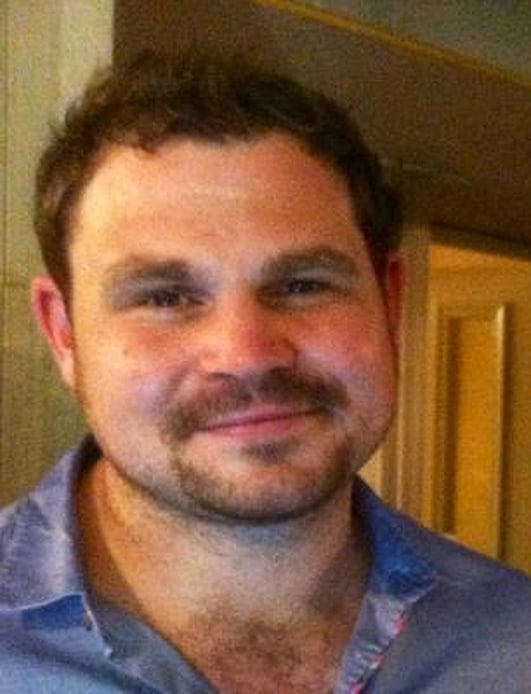 Tight Celebs
Just before Christmas, it emerged in the hacking trial in Britain that no less a person than Queen Elizabeth II might be a tad miserly... For a woman who's said to be worth 44 billion pounds sterling to be marking a line on bowls of nuts to discourage palace staff from scoffing them does sound mean. But she's not the only rich and famous person to have a reputation for being a bit of a scrooge.
Eoin Murphy is the Entertainment Editor of the Irish Daily Mail. He's been looking at some other interesting cases of people being tight with the green stuff, and he's in studio with Derek today with some more examples of tight celebs...
Language Speed-Learning
They say the best way to learn a foreign language is to speak it. Well, how about throwing yourself in at the deep end? That's what many who attend the Irish Language Exchange do.
You see, it's set up like speed dating. You are assigned a table on arrival, opposite a native speaker of the language you are hoping to learn. You begin by speaking English for five minutes and then another language for five minutes and then move on to the next table.
This way of improving your language skills is proving very popular and last Thursday, Brenda went along to one of the exchange evenings... The languages spoken at the Exchange are: Spanish, French, Portuguese, Italian, German, Chinese, Polish, and English.
Brenda with Brian Heavey, the Director of Language Exchange Ireland
The Spanish-English Exchange
The Spanish-English Exchange
The Spanish-English Exchange
The Language Exchange meets every Monday at 6.30pm in Dtwo (60 Harcourt St, Dublin 2) and every Thursday at 6.30pm in the Turk's Head (27 Parliament St, Dublin 2).
All the details about the exchanges can be found on the website and Facebook page.
For more information about the Exchange, you can also view the video below:
The Blind Boys Of Alabama Competition
Calling all Irish gospel choirs/groups!
Would you like to perform in the National Concert Hall as support act for gospel legends The Blind Boys of Alabama as well as on RTÉ Radio 1's Mooney?
Mooney and Waltons World Masters Series are offering one lucky group the once-in-a-lifetime opportunity to do just that!
The Waltons World Masters Series welcomes The Blind Boys of Alabama back to Dublin and the National Concert Hall on Wednesday, May 21st 2014. Ireland has its own great tradition of gospel music, and one very special aspect of this concert is that the support act will be an Irish gospel choir/group selected by the third nationwide Waltons World Masters Gospel Competition, in association with the Mooney and RTÉ Radio 1! The winning choir/group will perform a 40-minute set before The Blind Boys take to the stage.
Eligibility
All Irish gospel choirs/groups are welcome to enter.
The Competition
After all entries are received, a shortlist of three finalists will be chosen by a jury made up of representatives from Waltons New School of Music and RTÉ Radio 1. The finalists will be announced and their recordings broadcast on the Mooney on Thursday, April 10th. Their entries will then be sent to The Blind Boys of Alabama, who will select the overall winner.
The winning choir/group will be announced on the Mooney on Thursday, May 1st, perform on Mooney on a date to be announced, and perform in the National Concert Hall as support act for the Blind Boys of Alabama on Wednesday, May 21st.
The winning choir/group will be responsible for their own transport to/from the venue, as well as accommodation (if required). The group will receive five pairs of tickets to the concert for guests, but there will be no monetary remuneration.
Entry
Entry forms are available at www.newschool.ie/worldmasters or by clicking here. E-mail or post forms with the required information and materials (e-mail preferred!) to:
worldmasters@newschool.ie (with 'Waltons World Masters Gospel Competition' in the subject line)
or
Waltons World Masters Gospel Competition
Waltons New School of Music
69 South Great George's Street, Dublin 2
Entries must arrive by 5pm on Friday, March. Late entries will not be accepted.
Please include the following materials and information:
Good quality audio recording(s) and MPG4, MOV, AVI or WMV video files or CD and DVD of one or two pieces that best display the range and skills of your choir/group.
A list of proposed repertoire to be performed at the NCH if your choir/group is chosen to perform.
A brief description your choir/group, including history, number of members and names, musical background of members and instrumentation (if any).
A JPG photograph of the choir for the Mooney Show and Competition web pages. If possible, please include a live performance photograph as well.
Website, Facebook or other URL(s), if any.
Email and contact details of the choir/group director.
Confirmation that all performers who feature on the audio and video files are available and will be able to perform on Wednesday, 21 May in the National Concert Hall, if your choir/group is selected.
Important Dates
Entry deadline: Friday, March 21st, 5pm
Finalists announced: Thursday, April 10th
Winner announced: Thursday, 1 May
Concert: Wednesday, 21 May
Hedgerows
It is an offence to 'cut, grub, burn or otherwise destroy hedgerows on uncultivated land during the nesting season from 1 March to 31 August, subject to certain exceptions'. For more information, click here.
To contact your local wildlife ranger, click here for contact details. To read the Wildlife (Amendment) Act 2000, click here.
Caring For Wild Animals
Please note that many species of mammals, birds, invertebrates etc... are protected under law and that, even with the best of intentions, only someone holding a relevant licence from the National Parks & Wildlife Service should attempt the care of these animals. For full details, please click here to read the NPWS Checklist of protected & rare species in Ireland. If you are concerned about a wild animal, please contact your local wildlife ranger - click here for details.
IMPORTANT NOTICE
Please DO NOT send any live, dead or skeletal remains of any creature whatsoever to Mooney Goes Wild. If you find an injured animal or bird, please contact the National Parks & Wildlife Service on 1890 20 20 21, or BirdWatch Ireland, on 01 281-9878, or visit www.irishwildlifematters.ie