Mooney, Friday January 10th 2014
LIVE Dawn Chorus 2019
The countdown is on! Our epic LIVE Dawn Chorus programme will place this year on Sunday, May 5th, beginning at midnight. During our seven-hour journey, we'll travel from East to West, visiting locations from India to Iceland, as we team up with EBU broadcasters and BirdLife International ornithologists to bring you the very best of early morning birdsong from around the world!
Second Chance Sundays
Over the coming weeks, we'll be giving you another chance to hear some of our Mooney Goes Wild programmes uncovered from the radio archive here in RTÉ. Please tune into RTÉ Radio 1 Sunday nights at 6pm. Click the links below for more information.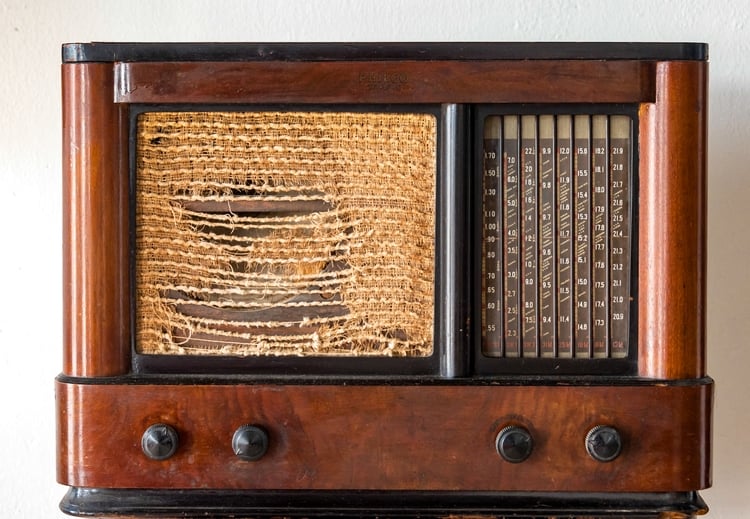 24th March 2019, (6pm), The Dance of the Cuckoos - Mooney Goes Wild Special
31st March 2019, (6pm), The Blue Whale - Mooney Goes Wild Special
07th April 2019, (6pm), Feathers - Mooney Goes Wild Special
14th April 2019, (6pm), Bergen Whale - Mooney Goes Wild Special
21st April 2019, (6pm), Sparrows - Mooney Goes Wild Special
28th April 2019, (6pm), Wildlife Film Makers - Mooney Goes Wild Special
05th May 2019, (6pm), The Wren (More Detail Soon) - Mooney Goes Wild Special
Dawn Chorus 2019
International Dawn Chorus Day takes place this year on Sunday, May 5th – and so does our epic Dawn Chorus broadcast! The programme will begin at midnight and end at 7am - and this year, we've gone bigger than ever! Countries confirmed to take part this year include previous favourites like India, Finland, Lithuania, Slovenia, Northern Ireland, and Poland - and this year we're very excited to be also joined by colleagues in Kazakhstan, Azerbaijan, Bahrain, Israel, Cyprus, Italy, Portugal, Wales, Scotland – and our very first visit to the African continent, as we'll hear the Dawn Chorus live from Kenya!
So very much an international programme! But what will the Dawn Chorus sound like where you live? Well that's what we would like to find out! We now have a dedicated Dawn Chorus WhatsApp number for you to send us your recordings. Just add our Dawn Chorus number as a contact, then wherever you are in the world, if you're up at dawn and you hear the birds singing, grab your phone and hit record! We'd like you to record about 30 seconds on your phone and WhatsApp it to us as an audio message, telling us your name, details of where you are and the birdsong.
The WhatsApp number to send your Dawn Chorus recording to is:
087 182-8115 (Republic of Ireland) or 00353 87 182-8115 (outside ROI).
So whether you're somewhere exotic, or simply in your own back yard, let us have your birdsong and we'll be including some of those recordings in the programme!
Fota Island Resort Competition
On the night of the broadcast we're going to be based down in Cuskinny Marsh in Cobh, Co Cork – and we have a WONDERFUL prize to give away, of a relaxing break for two at Fota Island Resort in Cork harbour!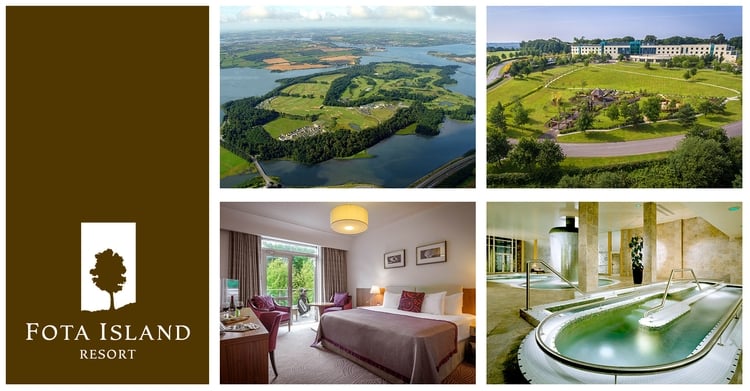 Surrounded by gorgeous scenery and mature woodlands just eight miles from the bustling city of Cork, you could be in with a chance to win two nights in a luxurious room, with breakfast each morning, and dinner one evening, in the Fota Restaurant. You can explore the beautiful grounds, or enjoy Fota Island Resort's excellent leisure facilities - which include swimming pool, relaxation area, and a hydrotherapy suite, which home to Ireland's only walking river.
For more information on Fota Island Resort, visit www.fotaisland.ie.
All you have to do to enter is to tell us the names of these three birds:

Bird #1: photo by Clive Timmons / courtesy of BirdWatch Ireland
Bird #2: photo by Ken Kinsella/ courtesy of BirdWatch Ireland
Bird #3: photo by Michael Finn/ courtesy of BirdWatch Ireland
E-mail your name, answers, contact number and address to mooney@rte.ie. Closing date for receipt of entries is Thursday, May 6th at 23:59. Competition entrants must be over 18 years old. Standard RTÉ Competition Terms and Conditions apply - please click here to read them. Good luck!
E-mail: mooney@rte.ie Facebook: facebook.com/rtenature Twitter: @NatureRTE
Dublin Zoo's Animal Studbooks
Arranged marriages are common in many parts of the world – but did you know that they are rife in Dublin 8 - in Dublin Zoo to be precise? Keepers there are in constant contact with Zoos all around Europe and often play 'matchmakers', assessing and transporting in suitable mates for some of their animals.
The system is known as the 'Studbook' – and it is the 'Bible' of sorts for Zoos. Mooney reporter Katriona McFadden went to Dublin Zoo yesterday afternoon to see the Studbook, and to have a look around the Zoo in the company of Zoo Director Leo Oosterweghel. Katriona and Leo went to see the Asian lions, Sumatran tigers & Asian elephants (four of whom, Asha, Bernhardine, Yasmin and Anak, are currently pregnant by the one bull Upali)...
Asha, Bernhardine, Yasmin and Anak
Elephant Pregnancies
Dublin Zoo is delighted to confirm that early indications suggest that the four female Asian elephants at Dublin Zoo are pregnant. They believe that Bernhardine, the matriarch, is the furthest along in her pregnancy and will be the first to give birth.
Asha, Upali and Bernhardine
However, it is still very early days. The average gestation period for an Asian elephant is 22 months. Hormonal samples have been sent for analysis. Once the results have been confirmed Dublin Zoo is hoping to announce the pregnancies along with further details and timings.
In the meantime, the animal care team at Dublin Zoo will be keeping a very close eye on the herd.
Upali and Anak
Facts about Dublin Zoo's heard of Asian elephants:
Upali: Born 14 November 1994, Zurich Zoo. Upali is the only male elephant in the Dublin Zoo herd.
Yasmin: Born 25 November 1990, Rotterdam Zoo. Sister of Bernhardine
Bernhardine: Born 16 June 1984, Rotterdam Zoo. Oldest female in the herd.
Asha: Born 7 May 2007. Asha is the daughter of Bernhardine and the first elephant to be born in Dublin Zoo.
Anak: Born 26 July 2003, Rotterdam Zoo. Anak is the daughter of Yasmin.
Asha, Bernhardine, Yasmin and Anak
Visitors can see Upali, Bernhardine, Yasmin, Anak and Asha at the Kaziranga Forest Trail daily. You can also keep an eye on the herd on the elephant webcam by visiting the website www.dublinzoo.ie. The keeper talk 'Elephant Encounters' happens throughout the weekend at 12.30pm, so this is a good time to visit the Kaziranga Forest Trail to learn more about Upali and the female Asian elephants.
Dublin Zoo Elephants
Dublin Zoo has published a brand new illustrated children's book entitled Dublin Zoo Elephants. Written by Catherine de Courcy and illustrated by Cathy Callan, Dublin Zoo Elephants introduces readers to the magnificent herd of elephants at Dublin Zoo.
In this beautifully illustrated book, children will learn about the elephants, how they live and how they communicate. Children can learn about the keepers' work behind the scenes and the different personalities of the elephants.
Dublin Zoo Elephants is available in Dublin Zoo and online at www.dublinzoo.ie. The price is €7.95, and all proceeds will go towards the care of the animals at Dublin Zoo. Dublin Zoo Elephants was designed by Vermillion and published by Associated Editions.
And Dublin Zoo have very kindly gave us five copies of Dublin Zoo Elephants to give away to listeners! We asked you to text us with your name, and the first five entries we received would each win a copy. So congratulations to Darach Johnson from Co. Westmeath, Erma Kiely from Co. Clare, Gay O'Brien from Co. Kildare, Vera Ryan from Cork City and Janet Coyne from Dublin!
Neil Heyward, Champion Birdwatcher
We talk a lot about birds on this programme, and we are proud of our esteemed ornithological experts. Richard Collins, Niall Hatch, Eric Dempsey, Jim Wilson - but each and every one of them will take their respective hats off to Neil Heyward.
Neil has just been crowned the North American bird watching champion, having spent the entire year of 2013 logging as many different types of birds as possible. And in doing so, he broke a record dating back 15 years, to 1998 - spotting a massive 749 variety of birds!
The Great Skua - Bird #749 for Neil Heyward
Neil Hayward in the WGBH studio in Boston, Massachusetts, where presumably he has set down his binoculars for just a few minutes, to tell us about this epic feat...
Hedgerows
Statement from BirdWatch Ireland, Thurs Feb 28th 2019:
BirdWatch Ireland wishes to remind the public, local authorities and contractors that hedge-cutting is NOT permitted between 1st March and 31st August inclusive, except in the case of any of the derogations permitted under the Wildlife Act 1976, as amended. The Heritage Act 2018 gives the Minister for Culture, Heritage and the Gaeltacht the power to make certain changes to these dates, but it is important to note that, as yet, the Minister has not done so. As a result, the usual dates when hedge-cutting is prohibited currently remain unchanged.
It is an offence to 'cut, grub, burn or otherwise destroy hedgerows on uncultivated land during the nesting season from 1 March to 31 August, subject to certain exceptions'. For more information, click here. To read the Heritage Bill 2016, as passed by Dáil Éireann on July 5th 2018, click here. To read the Heritage Act 2018, click here.
To contact your local wildlife ranger, click here for contact details. To read the Wildlife (Amendment) Act 2000, click here.
Caring For Wild Animals
Please note that many species of mammals, birds, invertebrates etc... are protected under law and that, even with the best of intentions, only someone holding a relevant licence from the National Parks & Wildlife Service should attempt the care of these animals. For full details, please click here to read the NPWS Checklist of protected & rare species in Ireland. If you are concerned about a wild animal, please contact your local wildlife ranger - click here for details.
IMPORTANT NOTICE
Please DO NOT send any live, dead or skeletal remains of any creature whatsoever to Mooney Goes Wild. If you find an injured animal or bird, please contact the National Parks & Wildlife Service on 1890 20 20 21, or BirdWatch Ireland, on 01 281-9878, or visit www.irishwildlifematters.ie