Mooney, Wednesday January 8th 2014
This year's Dawn Chorus programme took place on Sunday, May 6th 2018, and was a roaring success! All India Radio producer Monika Gulati sent us a pic of herself sporting our Dawn Chorus beanie!!
May Events
Well whilst our Dawn Chorus programme may have finished for another year, throughout May, events are still taking place around the country to celebrate the beautiful birdsong that our feathered friends provide. For more information on these events, and on the annual Burren In Bloom festival that takes place from May 18th - 20th, visit our events listings page! And if you have an event you'd like to let our listeners know about, e-mail mooney@rte.ie.
Follow Us On Social Media:
Facebook: www.facebook.com/rtenature
E-mail Us: mooney@rte.ie
Caring For Wild Animals
Please note that many species of mammals, birds, invertebrates etc... are protected under law and that, even with the best of intentions, only someone holding a relevant licence from the National Parks & Wildlife Service should attempt the care of these animals. For full details, please click here to read the NPWS Checklist of protected & rare species in Ireland. If you are concerned about a wild animal, please contact your local wildlife ranger - click here for details.
Kelly Mongan
This time last year saw the return of The Voice Of Ireland talent show for a second season. The Irish viewing public were introduced to Kelly Mongan from Fermoy for the first time.
19-year-old Kelly is a traveller and she went from strength to strength in the competition. In May the nation held its breath when - by then more than nine months pregnant - she took the stage in the final of The Voice Of Ireland 2013.
In the end, taking home the prize of a record deal was not to be and she had to settle for runner up – but she did succeed in winning the hearts and minds of the viewers.
Less than a week after singing in the final, Kelly gave birth to Michael Bernard Mongan who weighed in at an impressive 9lbs 8oz!
Now RTÉ Two television is to screen an hour long observational documentary called What Kelly Did Next – which charts her experience balancing an ambition for a career in music with family life in the travelling community.
Our reporter Brenda Donohue went to visit Kelly to find out how life has been treating her and her family since her appearances on The Voice Of Ireland...
Kelly Mongan and her family with Brenda Donohue
Kelly Mongan and her family with Brenda Donohue
What Kelly Did Next will be broadcast tomorrow, Thursday January 9th, at 9.30pm on RTÉ Two.
The Voice Of Ireland continues this Sunday at 6:30pm on RTÉ One - for more information about the show, visit www.rte.ie/blogs/thevoice.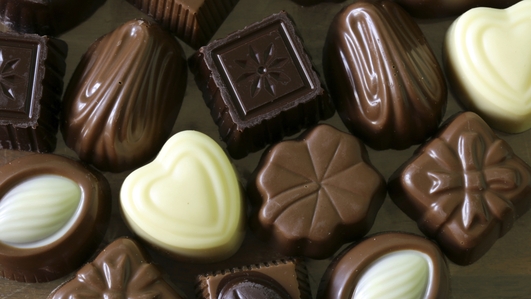 Chocolates & Angus Kennedy
After all those Christmas selection boxes and buckets of choccies, you might be feeling right now that you would be quite happy if you never saw another chocolate again! But in the future, chocolate may not be in such plentiful supply - or at least those that are won't taste anything quite as nice...
According to industry experts, there could be a worldwide shortage of cocoa by 2020. Angus Kennedy is described as the UK's "real-life Willy Wonka", and he joins Shay from BBC Kent this afternoon to explain more...
Angus Kennedy is Editor of Kennedy's Confection Magazine, and for more information, you can visit www.kennedysconfection.com or www.theanguskennedy.co.uk.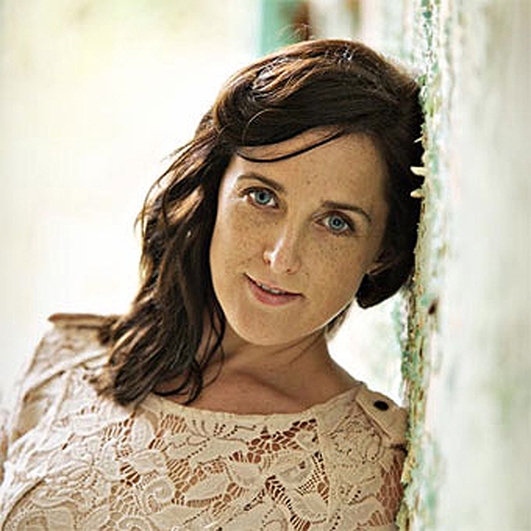 Cork Soprano, Kim Sheehan
Making it big in the music business is tough going at the best of times. But the world of classical music is very much out on its own. And carving out a career as a classical musician, composer, singer, is something only the very best can aspire to.
Well, one woman who is doing exactly that is Cork soprano Kim Sheehan.
Kim grew up in the beautiful picturesque town of Crosshaven, in County Cork. But in recent years, she has been making quite a splash internationally, performing with some top companies and on some of Europe's greatest stages, including the Royal Opera house in Covent Garden.
Despite this success, Kim has never performed professionally in her hometown of Cork. But all that is about to change this weekend, as a new production of Mozart's The Marriage Of Figaro opens in the city.
Kim Sheehan has taken some time out of rehearsals to go into the RTÉ studios in Cork, from where she joins Shay this afternoon...
The Marriage Of Figaro will take place at the CIT Cork School of Music this weekend - Friday, January 10th, Saturday January 11th & Sunday, January 12th. Performances begin at 7:30 pm. Tickets cost €25 (or €20 concessions), and more details are available by clicking here.
Hedgerows: It is an offence to 'cut, grub, burn or otherwise destroy hedgerows on uncultivated land during the nesting season from 1 March to 31 August, subject to certain exceptions'. For more information, click here.
To contact your local wildlife ranger, click here for contact details. To read the Wildlife (Amendment) Act 2000, click here.
IMPORTANT NOTICE
Please DO NOT send any live, dead or skeletal remains of any creature whatsoever to Mooney Goes Wild.
If you find an injured animal or bird, please contact the National Parks & Wildlife Service on 1890 20 20 21, or BirdWatch Ireland, on 01 281-9878, or visit www.irishwildlifematters.ie