Mooney, Tuesday January 7th 2014
This year's Dawn Chorus programme took place on Sunday, May 6th 2018, and was a roaring success! All India Radio producer Monika Gulati sent us a pic of herself sporting our Dawn Chorus beanie!!
May Events
Well whilst our Dawn Chorus programme may have finished for another year, throughout May, events are still taking place around the country to celebrate the beautiful birdsong that our feathered friends provide. For more information on these events, and on the annual Burren In Bloom festival that takes place from May 18th - 20th, visit our events listings page! And if you have an event you'd like to let our listeners know about, e-mail mooney@rte.ie.
Follow Us On Social Media:
Facebook: www.facebook.com/rtenature
E-mail Us: mooney@rte.ie
Caring For Wild Animals
Please note that many species of mammals, birds, invertebrates etc... are protected under law and that, even with the best of intentions, only someone holding a relevant licence from the National Parks & Wildlife Service should attempt the care of these animals. For full details, please click here to read the NPWS Checklist of protected & rare species in Ireland. If you are concerned about a wild animal, please contact your local wildlife ranger - click here for details.
On Mooney today, with Shay Byrne...
We'll hear about the stray, but very smart, dogs in Moscow who commute on the subway to find their favourite fast food outlets. We find out about the good AND the bad bugs floating around at the moment with advice on when NOT to go to the doctor.
Fergus Sweeney helps us to celebrate designated days of the year - did you know that today is the day to fight back and take control of your life?!
Find out more from 3pm on RTÉ Radio 1!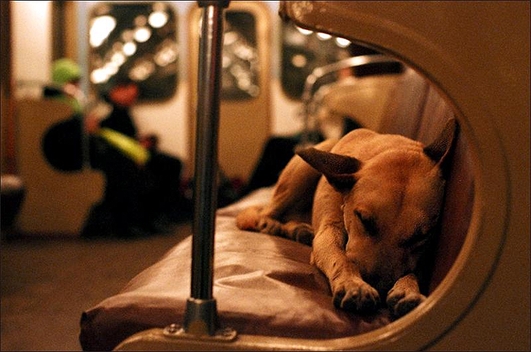 Moscow's Commuting Dogs
Well is it the sound, the sensation or the smell that is enabling stray dogs in Moscow to ride the subway to find their favourite feeding grounds?
Russian researchers who have been observing the strays for about 30 years now have found that many dogs actually do a daily commute on the metro. - They use it for cruising, napping, keeping warm, finding food and believe it or not - they know where and when to get off and how to get back home to their bed at night.
This is a story that's currently attracting a lot of media attention. The phenomenon is attributed to survival-based evolution – and the most surprising thing is that the dogs are able to put up with big crowds without getting aggressive.
To tell us more about the lives of stray dogs in Moscow, we have in studio today Diarmaid Fleming, a Dublin-based journalist and World Service Reporter for the BBC...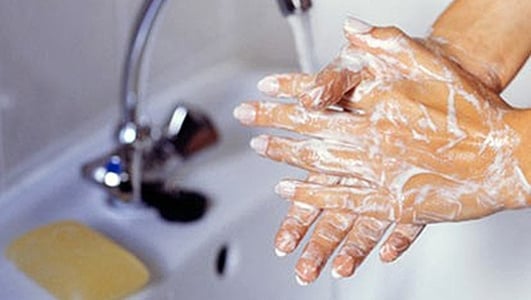 Good And Bad Bugs
Good bugs, bad bugs and superbugs - we hear a lot about bugs this time of year, and the GP surgeries are jam packed. Bug expert Dr. Fidelma Fitzpatrick is Consultant Microbiologist at Beaumont Hospital in Dublin, and she also advises HSE senior management on the best ways to prevent the spread of infections and on the use of antibiotics. She joins Shay Byrne in studio today with her advice on how to get through Bug Season – and maybe even prevent an unnecessary trip to the GP!
A FREE upcoming lecture called "Good bugs, bad bugs and super bugs - Protecting you and your family from infection" will be hosted by the Royal College of Physicians of Ireland. It will take place next Tuesday, January 14th, from 6pm-8.30pm, in the RCPI building at 6, Kildare Street, Dublin. For more information about the evening, visit http://www.rcpi.ie/.
If you would like to see a video of the snot gun that Dr. Fidelma talks about, click below:
To learn more about microbes and hygiene, visit www.e-bug.eu/junior_pack (this would be of particular interest to teachers and schoolchildren).
Galway university have also developed an iPad game called Bug Run, in which players need to guide Bob through the school day without getting sick, by collecting fruit and water, and avoiding the nasty bugs. The game is free to download and available by clicking here.
And for more information about the proper use of antibiotics, visit www.hse.ie/antibiotics.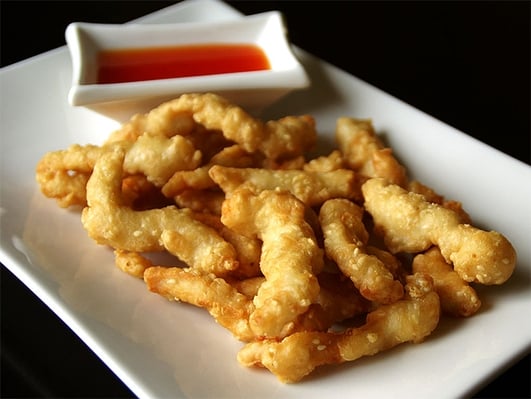 Designated Days
Did you know that today is National Tempura Day? Tempura (pictured) is a Japanese dish of seafood or vegetables that have been battered and deep-fried. Happy Tempura Day! But if today, Tuesday January 7th, you feel a little like Howard Beale from Network, we want you to go to the window and shout "I'm as mad as hell, and I'm not going to take it anymore".
Actually, if ever there was a day to go on a rant like Howard Beale it is today, January 7th, because today is "I'm not going to take it anymore Day". We're not kidding you! Apparently, this is the day you're supposed to fight back against all the injustices in the world!
But not only that - today is also "Harlem Globetrotters Day", and "International Programmers Day"! In fact, every day celebrates or is dedicated to something which someone somewhere has decided needs to be recognised...
Tomorrow, January 8th, is Bubble Bath Day, February 9th is "Toothache Day", March 3rd is "National Anthem Day", April 8th is "Be Kind To Lawyers Day", May 15th is "Straw Hat day", and so on...
Mooney producer Fergus Sweeney has been taking a look at some of the weirdest national or designated days...
To discover more about unusual designated days, or to look up what designated day you share your birthday with, visit www.daysoftheyear.com or www.nationaldaycalendar.com.
Hedgerows: It is an offence to 'cut, grub, burn or otherwise destroy hedgerows on uncultivated land during the nesting season from 1 March to 31 August, subject to certain exceptions'. For more information, click here.
To contact your local wildlife ranger, click here for contact details. To read the Wildlife (Amendment) Act 2000, click here.
IMPORTANT NOTICE
Please DO NOT send any live, dead or skeletal remains of any creature whatsoever to Mooney Goes Wild.
If you find an injured animal or bird, please contact the National Parks & Wildlife Service on 1890 20 20 21, or BirdWatch Ireland, on 01 281-9878, or visit www.irishwildlifematters.ie