Mooney, Friday January 3rd 2014
This year's Dawn Chorus programme took place on Sunday, May 6th 2018, and was a roaring success! All India Radio producer Monika Gulati sent us a pic of herself sporting our Dawn Chorus beanie!!
May Events
Well whilst our Dawn Chorus programme may have finished for another year, throughout May, events are still taking place around the country to celebrate the beautiful birdsong that our feathered friends provide. For more information on these events, and on the annual Burren In Bloom festival that takes place from May 18th - 20th, visit our events listings page! And if you have an event you'd like to let our listeners know about, e-mail mooney@rte.ie.
Follow Us On Social Media:
Facebook: www.facebook.com/rtenature
E-mail Us: mooney@rte.ie
Caring For Wild Animals
Please note that many species of mammals, birds, invertebrates etc... are protected under law and that, even with the best of intentions, only someone holding a relevant licence from the National Parks & Wildlife Service should attempt the care of these animals. For full details, please click here to read the NPWS Checklist of protected & rare species in Ireland. If you are concerned about a wild animal, please contact your local wildlife ranger - click here for details.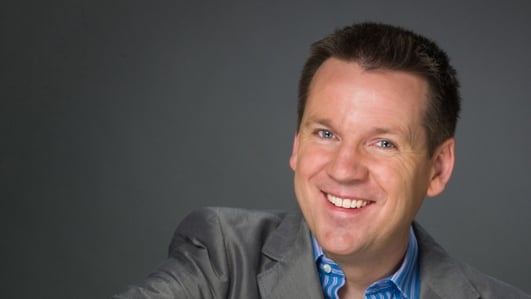 On Mooney Goes Wild today...
John Sweeney tells us what's causing all this extreme weather and flooding. After four million years on planet Earth, the extraordinary Angel shark is now in danger of extinction. Kevin Flannery, from Dingle Ocean World, pleads to save this wonderful creature. Terry Flanagan reports on the herons feasting on goldfish in a garden pond in Dundalk. And good news for polar bears, as Arctic states reach a landmark agreement for their protection.
Caring For Garden Birds This Winter
To find out how to care for and attract garden birds, read Jim Wilson's Guide To Garden Birds - CLICK HERE!
Flooding And Climate Change
Over lunchtime, we were alerted to a series of remarkable photos taken in Dublin City Centre posted on the website broadsheet.ie. It showed the River Liffey with burst banks, and flooding alongside the East Link Bridge toll booths. Around the country, we have seen similar images, of burst river banks and floating cars. But what's behind all this extreme weather? We're joined on the phone today by Prof John Sweeney, Professor of Geography at NUI Maynooth.
To see the pictures of flooding that the team are chatting about, visit www.broadsheet.ie (you'll need to scroll down the page a bit to get to the flooding images).
Invading Heron
Recently, Paddy McArdle from Dundalk got in touch looking for help. Paddy has a lovely pond in his back garden (and Derek should know – both he and Eanna were there a number of years ago!).
But he has a problem. His fish are disappearing at a rapid rate.
And he knows who the culprit is! But how can he get rid of him? We sent our reporter Terry Flanagan off to Louth to offer his advice...
The guilty heron!
The heron with a fish
The heron goes after more prey...
Angel Sharks Going Extinct?
Believe it or not, the prehistoric angel shark has been native to Irish waters for around four million years. But decades of netting has all but wiped out this once-plentiful creature.
Kevin Flannery is Director of Dingle Oceanworld, and he joins Derek and the panel from the RTÉ Cork studio to tell us more...
An Angel Shark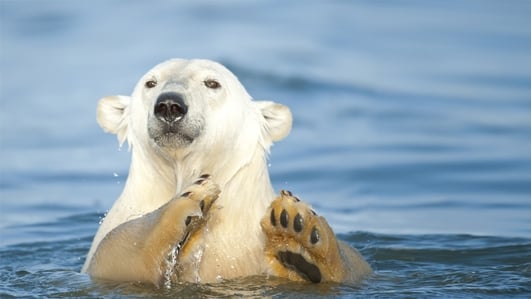 Polar Bear Action Plan
Despite their beauty and iconic status, it really is a tough life, being a polar bear! And climate change is making it even tougher. It really is an amazing species, the polar bear. It's the largest land-based predator. It's incredibly well-adapted to the extremes of the polar climate and long periods without food. It's also the only land mammal whose main habitat is the drifting ice. And when you consider that the Arctic ice is predicted to disappear during the summer months over the next half-century, you can see how vulnerable the beautiful polar bear is to climate change. Certainly more than most species.
Well, good news emerged recently for the polar bear. The main countries where the polar bear roams have come together to agree an action plan which, hopefully, will further stem the decline in their numbers.
Geoff York, polar bear conservation co-ordinator for the World Wildlife Fund's Global Arctic Programme, joins the panel on the line this afternoon from Alaska to tell us more...
Eanna's Acting Debut!
Eanna ni Lamhna will be taking to the stage for the very first time this month, in her bid to become the next Dame Judi Dench!
Here on Mooney Goes Wild, we all know Eanna already as one of Ireland's great drama queens! But from Thursday, January 16th - Saturday, January 18th, Eanna will be appearing onstage at the Smock Alley Theatre in Dublin for three nights in aid of Barnardos - in the company of many others.
Under My Bed is a patchwork of childhood stories from some of Ireland's most recognisable faces – chefs, broadcasters, politicians, writers, actors, musicians, people such as Mary O'Rourke, pianist Mícheál O'Suilleabháin, singer/songwriter Eleanor McEvoy and Catherine Fulvio.
Tickets cost €30, with all monies going directly to Barnardos. Performances start at 7:30 each evening, and for more information, visit www.smockalley.com/under-my-bed.
Hedgerows: It is an offence to 'cut, grub, burn or otherwise destroy hedgerows on uncultivated land during the nesting season from 1 March to 31 August, subject to certain exceptions'. For more information, click here.
To contact your local wildlife ranger, click here for contact details. To read the Wildlife (Amendment) Act 2000, click here.
IMPORTANT NOTICE
Please DO NOT send any live, dead or skeletal remains of any creature whatsoever to Mooney Goes Wild.
If you find an injured animal or bird, please contact the National Parks & Wildlife Service on 1890 20 20 21, or BirdWatch Ireland, on 01 281-9878, or visit www.irishwildlifematters.ie