Mooney, Tuesday December 17th 2013
Follow Us On Social Media:
Facebook: www.facebook.com/rtenature
E-mail Us: mooney@rte.ie
Caring For Wild Animals
Please note that many species of mammals, birds, invertebrates etc... are protected under law and that, even with the best of intentions, only someone holding a relevant licence from the National Parks & Wildlife Service should attempt the care of these animals. For full details, please click here to read the NPWS Checklist of protected & rare species in Ireland. If you are concerned about a wild animal, please contact your local wildlife ranger - click here for details.
Events & Listings
Click here for a full list of events taking place around the country, and movies currently on release, which might be of interest to wildlife lovers!
End Of The Volkswagen Camper Van
You might have heard that Volkswagen Brazil has discontinued production of the Volkswagen Type 2 (or known to some as the Transporter/Kombi/Camper). The Type 2 bus has been in production since 1967 until 1979 and when the German production line ceased Volkswagen Brazil took up production of the vehicle there.
The Kombi being built in Brazil
Well earlier today, Derek met Darren O'Bierne, a Kildare man who has been a Volkswagen enthusiast for decades, and he brought along his newly restored 1979 Volkswagen Microbus into RTÉ. Derek spoke to Darren and fellow Vdub enthusiast Michael Lawless, who owns a 1970 Volkswagen Beetle & a 1971 Volkswagen Microbus. Michael is currently restoring his bus at the moment.
Derek with Darren and his restored VW Kombi Van
Interior of Darren's restored VW Kombi Van
Interior of Darren's restored VW Kombi Van
Mikey Lawless' VW collection
If you want to get involved with the Volkswagen scene in Ireland you can join Irelands' largest air cooled car club – and it doesn't have to be just Volkswagens, Porsches, Citroens, and Fiats are all welcome. The forum is free to the public, and the club presents itself at different shows across the country throughout the year, but for more information, visit www.eircooled.com.
Review Of Mooney Tunes 9
Well, the Bord Gais Energy Theatre was the place to be last night for the ninth Mooney Tunes concert. A galaxy of stars trod the boards, with the RTÉ Concert Orchestra under the baton of David Brophy.
Brian Deady, Chloe Agnew, Jack L, Colm O'Regan, Claudia Boyle and Paul Potts all played their part, to make it a memorable Mooney Tunes and send the audience off in festive form.
Brenda was there to capture the commotion backstage and in the foyer, and to chat to the wonderful Paul Potts
Derek and Paul Potts on stage
Brenda also talked to Chloe Agnew. A daughter of Adele King, aka Twink, Chloe is a former member of Celtic Woman turned solo singer, and she chatted about performing onstage alongside the RTÉ Concert Orchestra - a group of musicians that include her father David!
And if you weren't able to get a ticket, fear not: Mooney Tunes 9 will be broadcast this Christmas Day on RTÉ Radio 1, from 1.15pm - 3pm. To see more pictures from Mooney Tune 9, visit the Radio 1 Facebook page.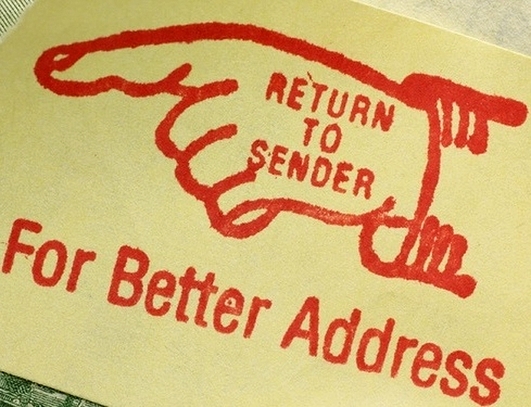 An Post's Lost Post
Lots of you will have been to the Post Office in recent days, posting your Christmas cards, maybe sending parcels abroad – maybe to children who have emigrated.
And you probably know their correct address! But... what if you get a digit wrong? What if you say '7 Main Road' instead of '17 Main Road'? What if your handwriting is a little bit 'illegible'?
What if your letter never makes it to its intended destination?
Well, if it has an Irish stamp it comes home to LIMERICK, to An Post's 'National Returned Letter Centre' on the Dock Road. And the staff there are expert super-sleuths who try to reunite the post with its sender – but there are just some things that fall between the cracks...
Adrian Gordon is the Operations Manager with An Post in Limerick, and he is in our Limerick studio this afternoon to tell us more about the National Returned Letter Centre...
If you think an item of post has got lost:
Don't contact Limerick directly to try to find your item. Ring Customer Service in Dublin who will look it up in the logged items for you. If they find it they will send it onto you at no cost to you.
What to do to avoid items being lost and destroyed:
Display a return address on the outside of every item of post you send. Also, CHECK THE ADDRESS. There is an online address checker on anpost.ie or you could just simply ring the person to ask.
To find out more about the Christmas posting dates, visit anpost.ie.
Hedgerows: It is an offence to 'cut, grub, burn or otherwise destroy hedgerows on uncultivated land during the nesting season from 1 March to 31 August, subject to certain exceptions'. For more information, click here.
UPDATE: February 29th 2016 - Press Release From BirdWatch Ireland:
Putting the record straight: Dates for burning and hedge-cutting have NOT changed
BirdWatch Ireland, Ireland's largest conservation charity, is very concerned about misinformation that is currently circulating regarding the dates within which the burning of vegetation and cutting of hedges is permitted. It would like to remind landowners that all burning and cutting must cease on 29th February this year and that burning and cutting remains prohibited from 1st March to 31st August.
Despite attempts by the Minister for Arts, Heritage and the Gaeltacht, Heather Humphreys T.D., to change the laws regulating these dates by introducing the Heritage Bill 2016 earlier this year, it is important to note that the proposed date changes were ultimately NOT made. This is because the bill failed to pass through both houses of the Oireachtas before the recent dissolution of the Dáil in advance of the general election.
The laws in place governing the dates for hedge-cutting and upland burning therefore remain unchanged. The period within which cutting and burning is prohibited are set down in Section 40 of the Wildlife Act 1976 (as amended in 2000), which states that:
(a) It shall be an offence for a person to cut, grub, burn or otherwise destroy, during the period beginning on the 1st day of March and ending on the 31st day of August in any year, any vegetation growing on any land not then cultivated.
(b) It shall be an offence for a person to cut, grub, burn or otherwise destroy any vegetation growing in any hedge or ditch during the period mentioned in paragraph (a) of this subsection (above).
The existing law provides exemptions for road safety and other circumstances and should be read carefully to ensure compliance.
Section 40 of the Wildlife Act exists to protect nesting birds. Many of our upland bird species are in decline and are in danger of extinction in Ireland; amongst them is the Curlew, which has declined by 80%. Many birds which nest in hedgerows into August are also in serious decline, including the endangered Yellowhammer. The changes to the cutting and burning dates which had been proposed in the now-defunct Heritage Bill 2016 would have caused serious impacts to these birds. A petition launched by BirdWatch Ireland in conjunction with several other national conservation organisations to stop these changes attracted more than 16,200 signatures and rising.
BirdWatch Ireland would also like to advise members of the public that if they see hedges being cut or fires in the uplands on or after 1st March, such activity could be illegal. In such cases, we would encourage people to contact the National Parks and Wildlife Service (www.npws.ie) to report such activity.
BirdWatch Ireland warmly welcomes the demise of the Heritage Bill 2016 and sincerely hopes that any future administration will consider the importance of Ireland's natural heritage and will not attempt to reintroduce such a flawed and damaging piece of legislation.
To contact your local wildlife ranger, click here for contact details. To read the Wildlife (Amendment) Act 2000, click here.
IMPORTANT NOTICE
Please DO NOT send any live, dead or skeletal remains of any creature whatsoever to Mooney Goes Wild.
If you find an injured animal or bird, please contact the National Parks & Wildlife Service on 1890 20 20 21, or BirdWatch Ireland, on 01 281-9878, or visit www.irishwildlifematters.ie
***CLICK HERE TO FIND OUT EVERYTHING YOU NEED TO KNOW ABOUT DAWN CHORUS 2017!***
***Download the Dawn Chorus 2017 podcasts***
Dawn Chorus 2017 - First Hour - 00:00 - 01:00
Dawn Chorus 2017 - Second Hour - 01:00 - 02:00
Dawn Chorus 2017 - Third Hour - 02:00 - 03:00
Dawn Chorus 2017 - Fourth Hour - 03:00 - 04:00
Dawn Chorus 2017 - Fifth Hour - 04:00 - 05:00