Mooney, Monday December 16th 2013
On Mooney Tunes today...
Derek will be reporting live from the Bórd Gais Energy Theatre - venue for Mooney Tunes 9 later on this evening. Brenda Donohue will be talking to a listener who's celebrating a very special Christmas. And in the company of some young friends, Terry Flanagan goes Walking With Dinosaurs...
Mooney's Monday Quiz
It's Mooney, it's Monday, so it's time for our Mooney's Monday Quiz!
And, we have a seriously GREAT prize up for grabs today…
It's a two-night weekend break for two adults, two children AND two sets of grandparents to the 4-star McWilliam Park Hotel in Claremorris in County Mayo!
Yes, that's EIGHT people in total!
The McWilliam Park Hotel is us offering a family room and two double rooms; breakfast on both mornings and dinner on an evening of your choice for three generations of your family!
Now, isn't that a prize and a half!
The prize can be used anytime during January, February or March and the McWilliam Park is a great base to explore nearby Cong, The National Museum of Ireland – or you might like to stay put and viist their Leisure Centre, Swimming Pool or 'Chique' beauty studio.
For more information about specials at the McWilliam Park Hotel, visit www.mcwilliampark.ie/bookings/specials.
Mooney Tunes 9 Preview
This evening, at 8pm, a plethora of stars will take to the stage of the Bord Gáis Energy Theatre in the ninth installment of Mooney Tunes. Conductor David Brophy will lift the baton for the final time to lead the RTÉ Concert Orchestra, as they play YOUR suggestions of music, alongside stars like Paul Potts and Claudia Boyle.
Derek is down at the Bord Gáis Energy Theatre this afternoon, with the General Manager of the theatre, Stephen Faloon, to set the scene from the rehearsals...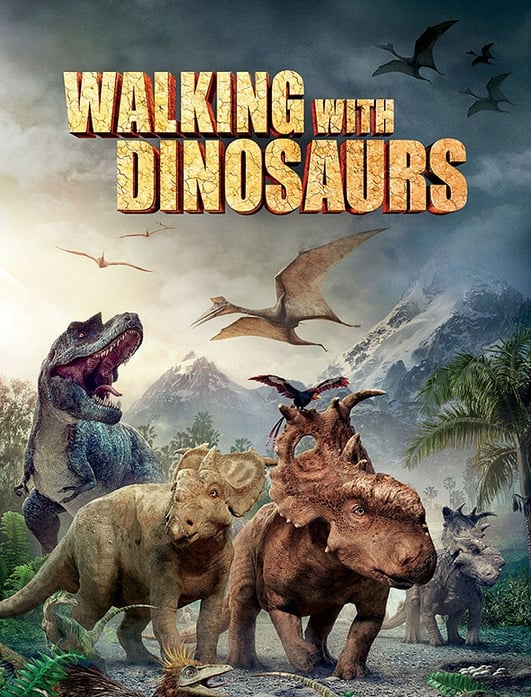 Walking With Dinosaurs
Walking Wth Dinosaurs the 3D movie goes on general release this coming weekend. It's categorised as a PG and is suited to 5 year olds plus. The promotional material boasts that for the first time in movie history, audiences will truly see and feel what it was like when dinosaurs ruled the earth.
But what did the punters make of it? Terry Flanagan went to check it out with some very knowledgeable youngsters from First Year Science Club in Moyle Park College...
For more information about the movie, visit www.walkingwithdinosaurs.com/movie.
Cancer Sufferer Marie Oglesby
About this time last year, we had a competition on the show to give a family a hassle free Christmas break. The prize was a four day stay in Bewley's Hotel in Ballsbridge with Christmas completely taken care of.
The winning family were the Oglesbys, from Kilinarden in Tallaght. Andrew Oglesby, who was 15 years old at the time, entered the competition and told us about his amazing mother, Marie.
Five years ago, Marie was diagnosed with ovarian cancer and unfortunately it had spread throughout her body. She is a busy mother of four children and her eldest son Andrew wanted her to have a memorable Christmas.
Brenda surprised the family and told them they won the prize, and after that, Marie spoke to Brenda about her cancer and her hopes for 2013. Lots of people were moved by her honesty and her positive outlook on life. We've had lots of queries to the show, as to how she was keeping, and yesterday Brenda visited her in her parents' home in Tallaght for a catch-up...
Footprint Plaque
Something that most of us have done at some stage of our lives is to break, smash or destroy something that is of sentimental value and totally irreplaceable.
Whether you've smashed Dad's Waterford Crystal retirement vase, wiped the CD of your little darling's communion or dropped your wedding ring down the toilet, many of us know that feeling: the pang, the pain, the panic.
Well Brenda Donohue met one should man who is currently experiencing all these emotions.
Eoin O'Brien has broken two very precious plates. They belong to his partner Brid, and on the plates were footprints of her grandchidren's feet when they were only four weeks old...
They are irreplaceable - but is there anyone who can restore them to their former glory? Brenda visited Eoin and Brid...
Hedgerows
It is an offence to 'cut, grub, burn or otherwise destroy hedgerows on uncultivated land during the nesting season from 1 March to 31 August, subject to certain exceptions'. For more information, click here.
To contact your local wildlife ranger, click here for contact details. To read the Wildlife (Amendment) Act 2000, click here.
Caring For Wild Animals
Please note that many species of mammals, birds, invertebrates etc... are protected under law and that, even with the best of intentions, only someone holding a relevant licence from the National Parks & Wildlife Service should attempt the care of these animals. For full details, please click here to read the NPWS Checklist of protected & rare species in Ireland. If you are concerned about a wild animal, please contact your local wildlife ranger - click here for details.
IMPORTANT NOTICE
Please DO NOT send any live, dead or skeletal remains of any creature whatsoever to Mooney Goes Wild. If you find an injured animal or bird, please contact the National Parks & Wildlife Service on 1890 20 20 21, or BirdWatch Ireland, on 01 281-9878, or visit www.irishwildlifematters.ie All I Want For Christmas Is You
Brian Deady
2:49 Walking In The Air
Chloe [Agnew]
1:02
Walking On Broken Glass
Annie Lennox
3:57 Mistletoe And Wine
Cliff Richard
0:05 Fairytale Of New York
The Pogues & Kirsty Maccoll
4:42
Santa Claus Is Coming To Town
Bruce Springsteen
4:43
Rockin' Around The Christmas Tree
Brenda Lee
2:17
Last Christmas
Wham!
4:35 White Christmas
Bing Crosby
3:03