Mooney, Tuesday December 10th 2013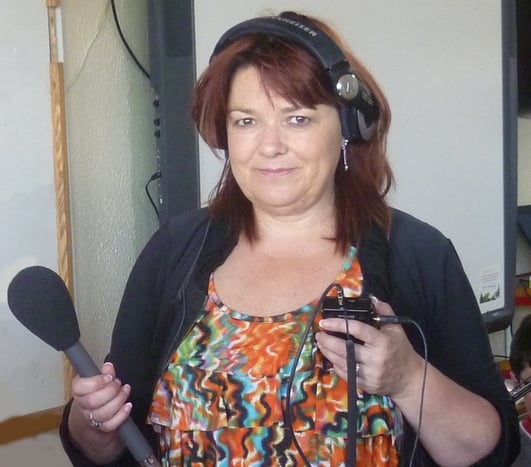 On Mooney today, with Brenda Donohue...
Brenda Donohue presents a unique mix of conversation, information, advice and entertainment
From painters and plumbers to welders and wood-workers - Fergus reports from a gathering of apprentices for the National Skills Competition. We hear the awful but ultimately uplifting story of one of the last remaining survivors of Auschwitz. And singer-songwriter Mickey Harte is live in studio...
Keane & Vieira - Best Of Enemies
The decade was the 1990s, and the two biggest footballing tribes were Arsenal and Manchester United. The 'midfield enforcers' of those tribes were Patrick Vieira and Roy Keane, respectively.
Patrick Vieira and Roy Keane
Tonight the pair are reunited in an ITV4 documentary, Keane & Vieira - Best Of Enemies, which evokes a time of gladiatorial conflict between two of the world's most driven midfielders. The pair met 19 times on the pitch and were shown 21 red cards between them. They were compulsive viewing at the time and from what we've seen, tonight's documentary is going to be riveting too.
Matt Barlow is a Sports Journalist with the Daily Mail in London – he has had a sneak preview of the WHOLE documentary - and he joins Brenda on the line with a preview...
Keane & Vieira - Best Of Enemies will be shown on ITV4 tonight at 10pm, and on RTÉ Two tomorrow week, December 18th, at 9.55pm. For more information about the programme, visit www.itv.com/sport/football.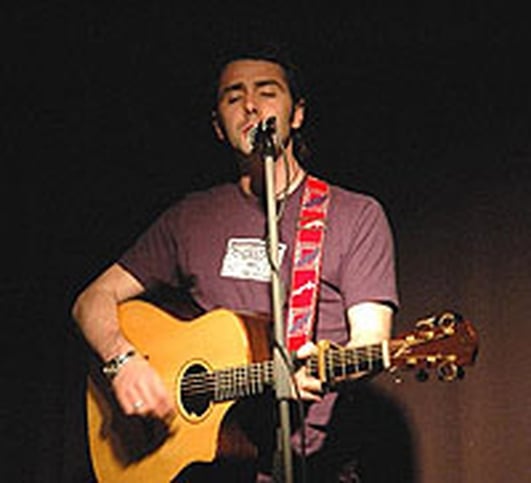 Mickey Harte
It's that wonderful time of the year when you really need to get that letter to Santa off in the post, if it hasn't gone already!
And it is that time of year you get to hear some fabulous songs on the radio. Today, Mickey Harte joins us in studio with his gorgeous interpretation of Fairytale Of New York...
Mickey also hosts at the Troubadour Club, alongside musician Francie Conway - the idea is to help out songwriters and performers in Dublin city. The next one will take place at the Belvedere Hotel, on Great Denmark St, D1, on Fri, December 13th and Friday, December 20th at 9pm. And best of all - there is no cover charge!
Batsheva Dagan, Auschwitz Survivor
The 1993 movie Schindler's List contains probably the most vivid cinematic portrayal of the nightmare that was the Nazi Holocaust.
To most of us, the Holocaust, and place names like Auschwitz, Birkenau, Treblinka, are events and places in history that we learn about in school, and through TV documentaries and movies.
Batsheva Dagan
But last Friday, producer Olan McGowan came face-to-face with this dreadful history, when he met one of the few remaining survivors of Auschwitz - a lady called Batsheva Dagan. Today, we hear hear her experience and memories of this truly horrific time...
In the interview, Batsheva talked about her books, in particular one book called Imagination: Blessed be, Cursed be: Reminiscences from There. This book is available on Amazon.com, for $15.
Irish Skills Competition
Fifty years ago, Ireland's top apprentices took part in a World Skills competition right here in Dublin. Believe it or not, the event is still running and the national competition to find the best apprentices in a range of skill areas got underway at various venues in Ireland today...
Competitions are taking place in crafts such as carpentry, joinery, electrical installations, industrial control, metal fabrication, plastering, and many, many more, so this morning, Mooney producer Fergus Sweeney visited DIT in Dublin to find out more...
For more information on the IrelandSkills National Competition, click here.
00:00
Title: Fairytale Of New York
Composer: MACGOWAN FINER
Performer(s): Mickey Harte
Duration: 4:22
00:00
Title: Theme From Schindler's List
Composer: John Williams
Performer(s): Itzhak Perlman And The Boston Symphony Orchestra / John Williams
Album: Schindler's List - Music From The Original Motion Picture Soundtrack
Duration: 4:11
00:00
Title: Practical
Composer: No Details
Performer(s): Mickey Harte
Duration: 2:26